Snapchat Introduces Group Video Chat
You can finally tag other users in your snaps, too.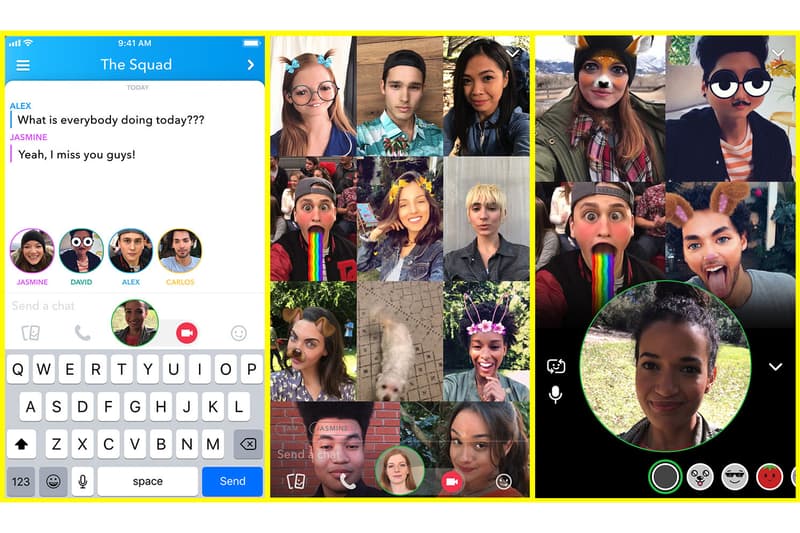 After laying off 100 employees late last month, Shapchat has been looking to right the ship a bit, touting the app's camera features in a recent ad and now bringing a couple of new features to the platform. For starters, users can finally tag others in their snaps by simply typing in the usual "@" symbol before following it up with the user's handle.
Perhaps more interesting, however, is the addition of group chat. Yet another brand new feature for the platform, the change will allow up to 16 friends to participate in a video chat together, or up to 32 users via voice chat (sans video). As The Verge points out, Snapchat introduced one-on-one video calling a couple of years ago and says "users are making millions of calls on Snapchat each day."
The new features are both available to Snapchat users starting today and, if past additions are anything to go by, Instagram users can expect the group video chat feature to soon make its way to that platform, too.