The PUMA Suede Sees a Traditional Ukiyo-E Custom
Tranquil.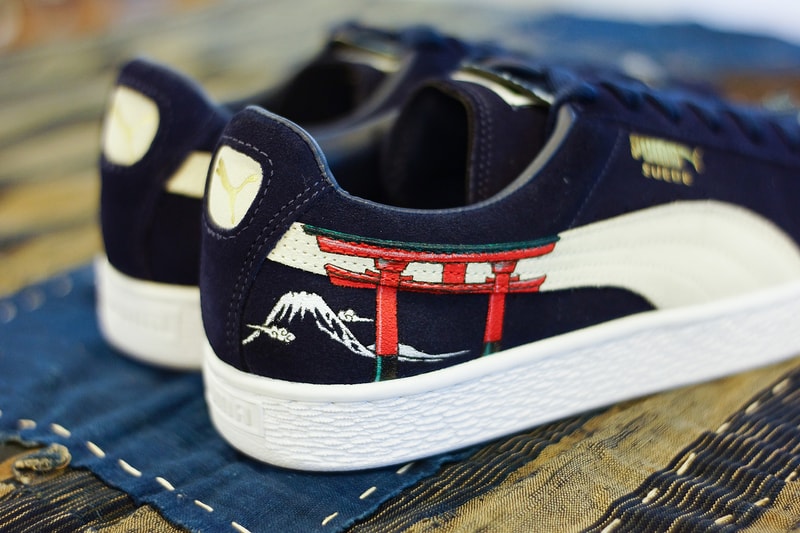 1 of 5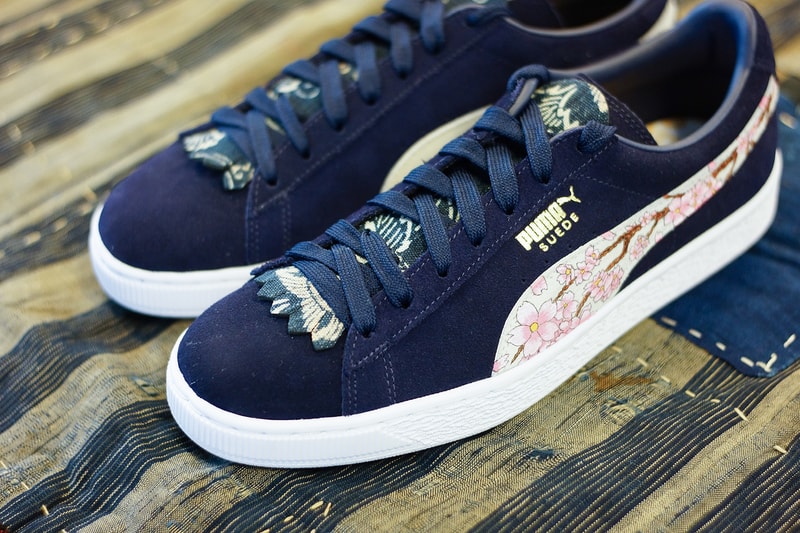 2 of 5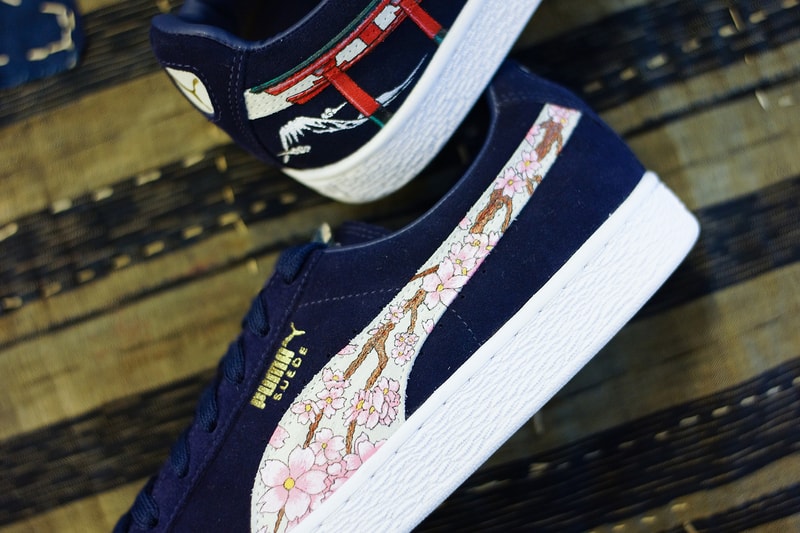 3 of 5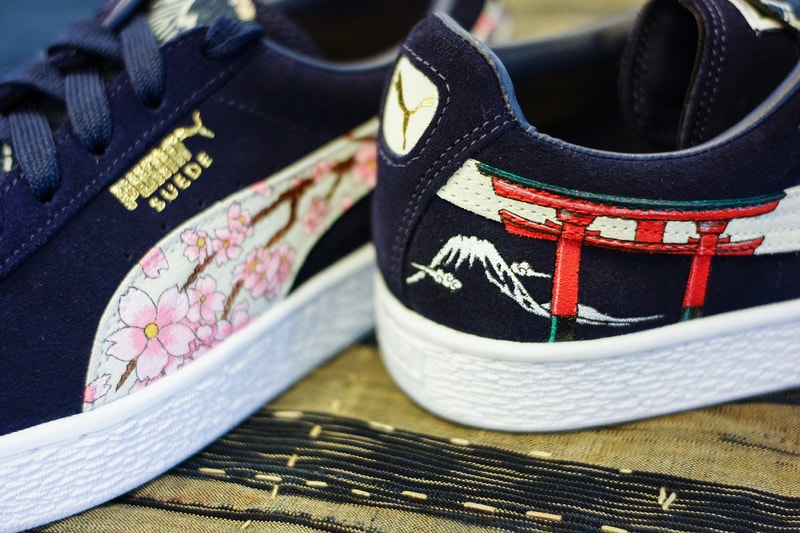 4 of 5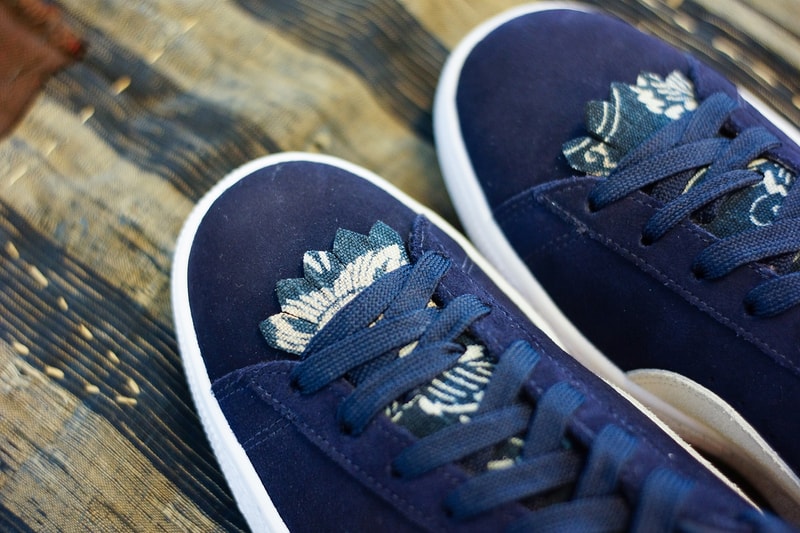 5 of 5
PUMA's iconic Suede model see its 50th anniversary this year.
To celebrate, sneaker customizers The Flying Hawk Studio, in conjunction with Simple Union, have recreated the classic silhouette with a traditional Japanese twist. The left shoe is dressed up in blossomed Sakuras, a symbol of the Japanese spirit. Over on the right shoe, the famed Japanese Dairin-style Torii is featured next to Mount Fuji, marking a meaning of hope and dawn. The shoe's tongue is then inspired by a False Tongue, which is commonly found on both mountain and military boots, that has been crafted with Japanese art patterns and bonded with leather.
For interested fans of this custom pair of PUMA Suede Ukiyo-Es, you can pre-order your pair now over at The Flying Hawk Studio.
For more footwear-related news, adidas celebrates its AM4NYC sneaker with a Brooklyn pop-up.