LiAngelo & LaMelo Ball Are Done Playing Basketball in Lithuania
"We're not going to waste our time."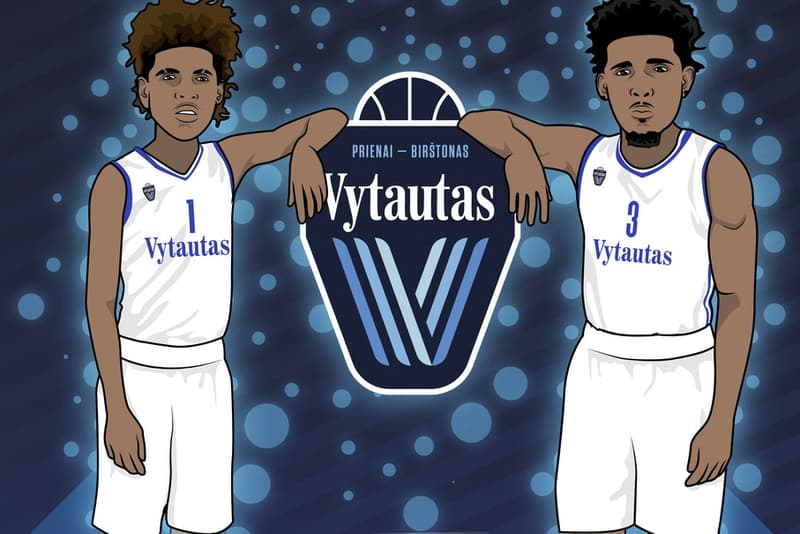 LiAngelo and LaMelo Ball will no longer play basketball in Lithuania. As Sports Illustrated notes, Lithuanian sports journalist Donatas Urbonas revealed the news on Twitter earlier today.
"Ball reality show comes to an end," reads a tweet from Urbonas. "BC Vytautas confirmed that Ball brothers are set to leave Lithuania next week, with two LKL regular season games left to play. BC Vytautas still will be fighting to avoid relegation."
The Ball family is set to return to Los Angeles next week. "We're not going to waste our time," LaVar Ball explained to Urbonas. "Coach ruined everything and he'll have to pay the price that Melo is not coming back." The Ball family were pleased with Lithuania and its people, but they never managed to "get along with the coach."
Late last month, LiAngelo Ball declared for the 2018 NBA draft.
Ball reality show comes to an end. BC Vytautas confirmed that Ball brothers are set to leave Lithuania next week, with two LKL regular season games left to play. BC Vytautas still will be fighting to avoid relegation.

— Donatas Urbonas (@Urbodo) April 25, 2018
LaVar added that they had to shut down Gelo for the season in order to prepare better for NBA draft combine, pre-draft camps and so on. But he was mad that Melo didn't get any playing time in the end of the season

— Donatas Urbonas (@Urbodo) April 25, 2018
Lonzo Ball on what are the chances for LaMelo to play in Lithuania next season: "We'll see. He is still so young"

— Donatas Urbonas (@Urbodo) April 25, 2018
Vytautas coach Seskus was shocked with the fact Ball bros left the team with season not finished yet: "It's just another proof they came here to make a show, not for basketball. It's sad they didn't understand what we gave them. We understand how they helped us, but they don't"

— Donatas Urbonas (@Urbodo) April 25, 2018
Coach Seskus on LaMelo and LiAngelo experience in Lithuania: "Gelo is a good guy, he helped us a lot. While Melo is still young. He took good experience because he was so bold. But he also has to understand that you have to play defense a bit"

— Donatas Urbonas (@Urbodo) April 25, 2018