Kim Kardashian & Kanye West Receive Custom Tesla Model S
With a bespoke matte silver finish.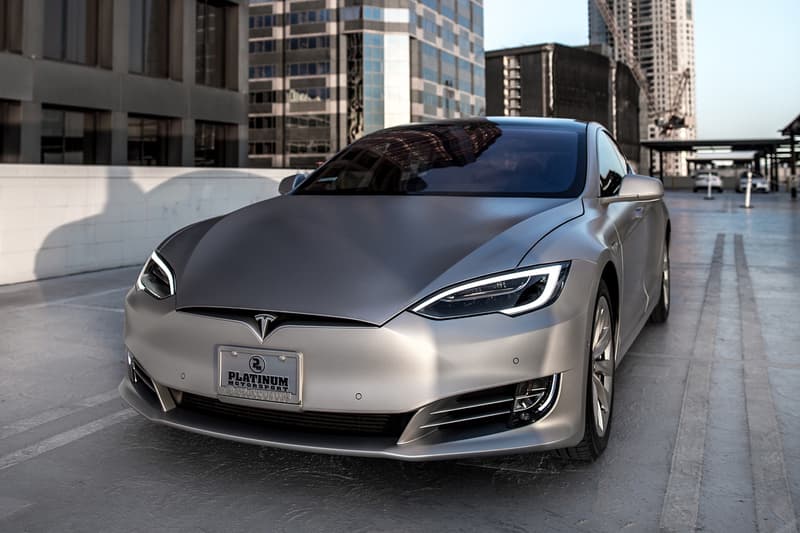 If anyone travels in style, it's Kim Kardashian and Kanye West. The couple's newest ride is a Tesla Model S, reworked by Platinum Motorsports. The sleek electric car has been upgraded with a bespoke YEEZY Pantone matte silver finish. Though the paint job likely boosts the price tag above the $74,500 USD Model S base range, the car otherwise offers the usual Model S features, including 518 horsepower, the rough equivalent of 102 miles per gallon, and a perfect NHTSA safety rating, ensuring safe travels for the whole family.
Check out the detail shots below.
Most recently, Rick Rubin was spotted at West's Calabasas office.