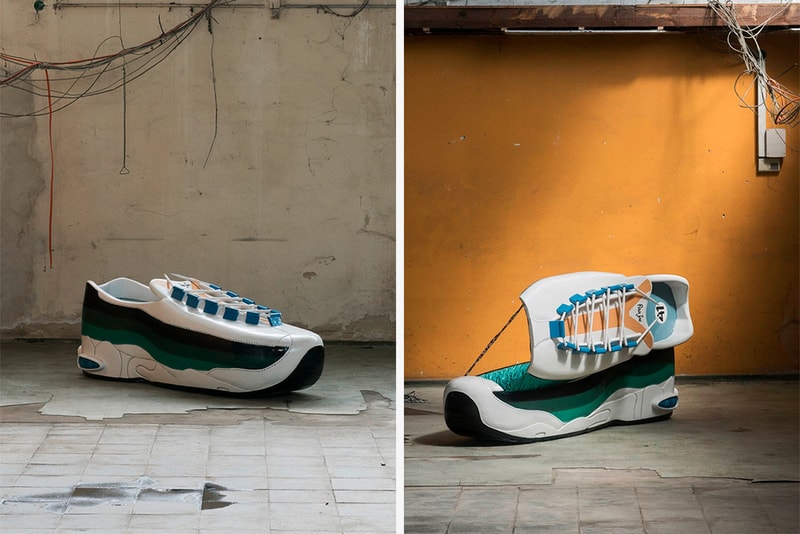 1 of 3
2 of 3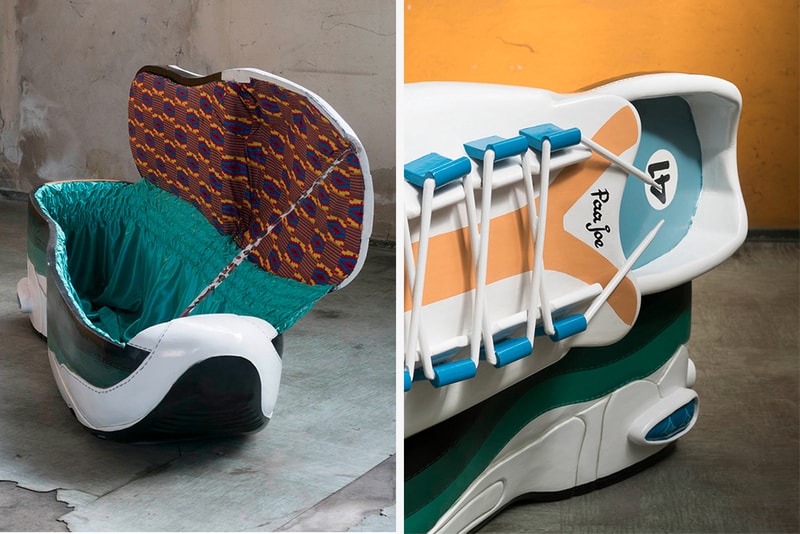 3 of 3
You Can Now Buy a Giant Nike Air Max 95 Coffin
Fresh to death.
---
For sneakerheads looking to prove their love of sneakers, you can now buy a giant Nike Air Max 95 coffin.
Artist Paa Joe's Ghanaian Nike Coffin, the art piece is currently displayed at the "Mixed Pickles" exhibition in Berlin as part of a unique group show spotlighting young artists. Constructed of a mixture of wood, oil paint and textile fabrics, the coffin is undeniably the artist's representation of Nike's classic Air Max 95 silhouette. Aside from the Air bubble found in the heel of the shoe coffin, the AM 95 rope lacing system is found on the multi-layer upper lid.
Starting at €10,000 EUR (approximately $12,145 USD), the purchase price of Paa Joe's "Ghanaian Nike Coffin" is available via request from RUTTKOWSKI;68.
In case you missed it, take a full look at the merch range for KAWS' new "SEEING/WATCHING" permanent art installation.