Hot Toys Reveals Action Figures for Groot & Rocket From 'Avengers: Infinity War'
Blaster rifles and all.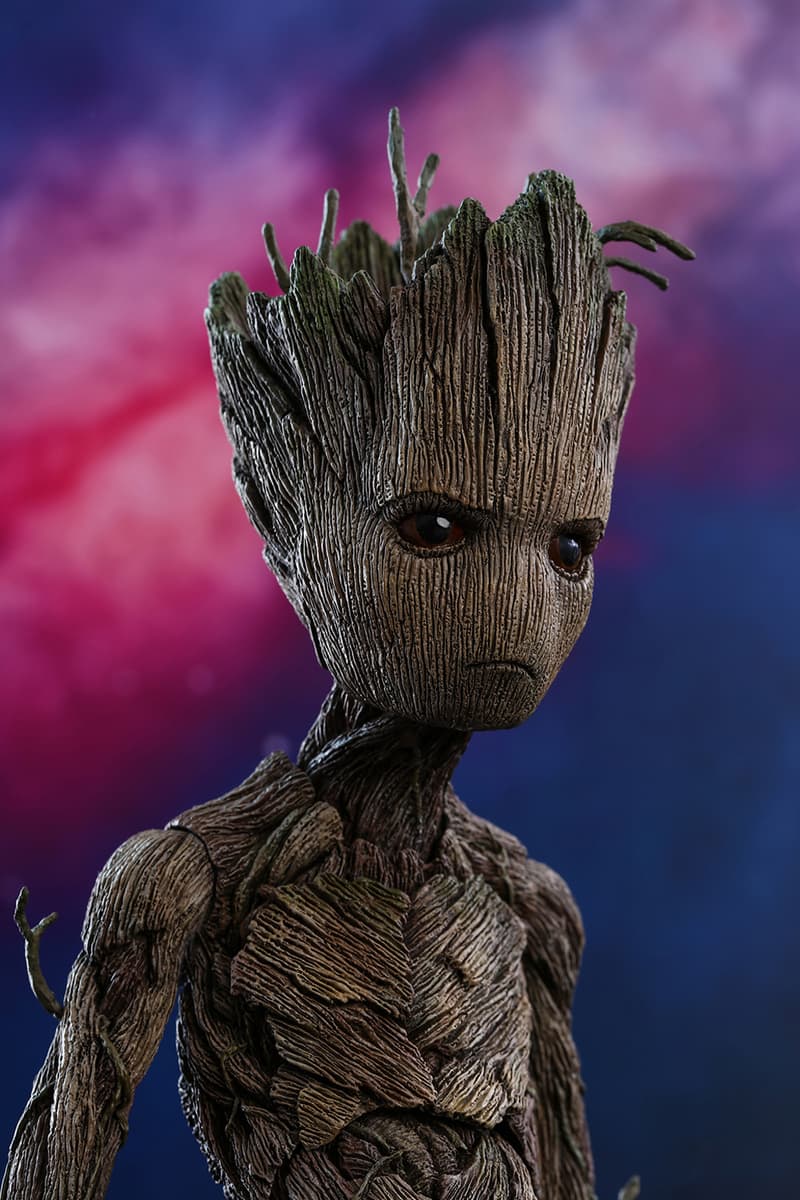 1 of 7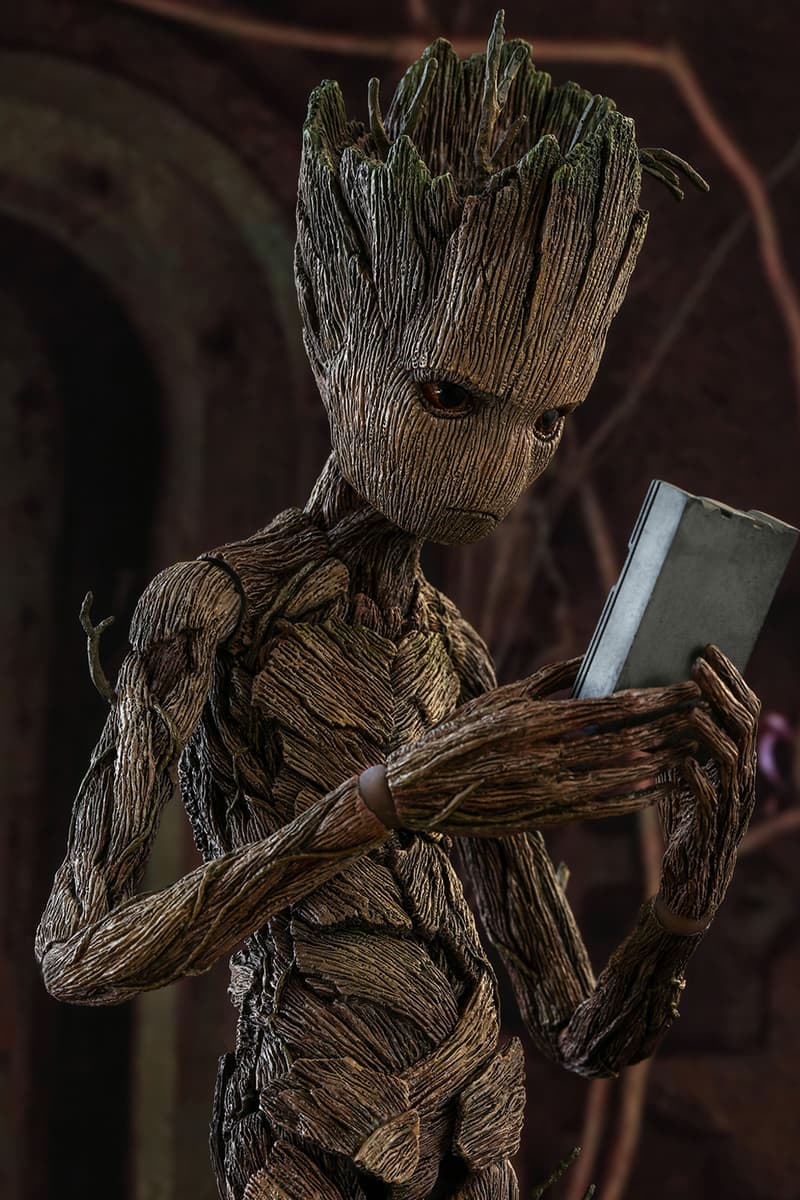 2 of 7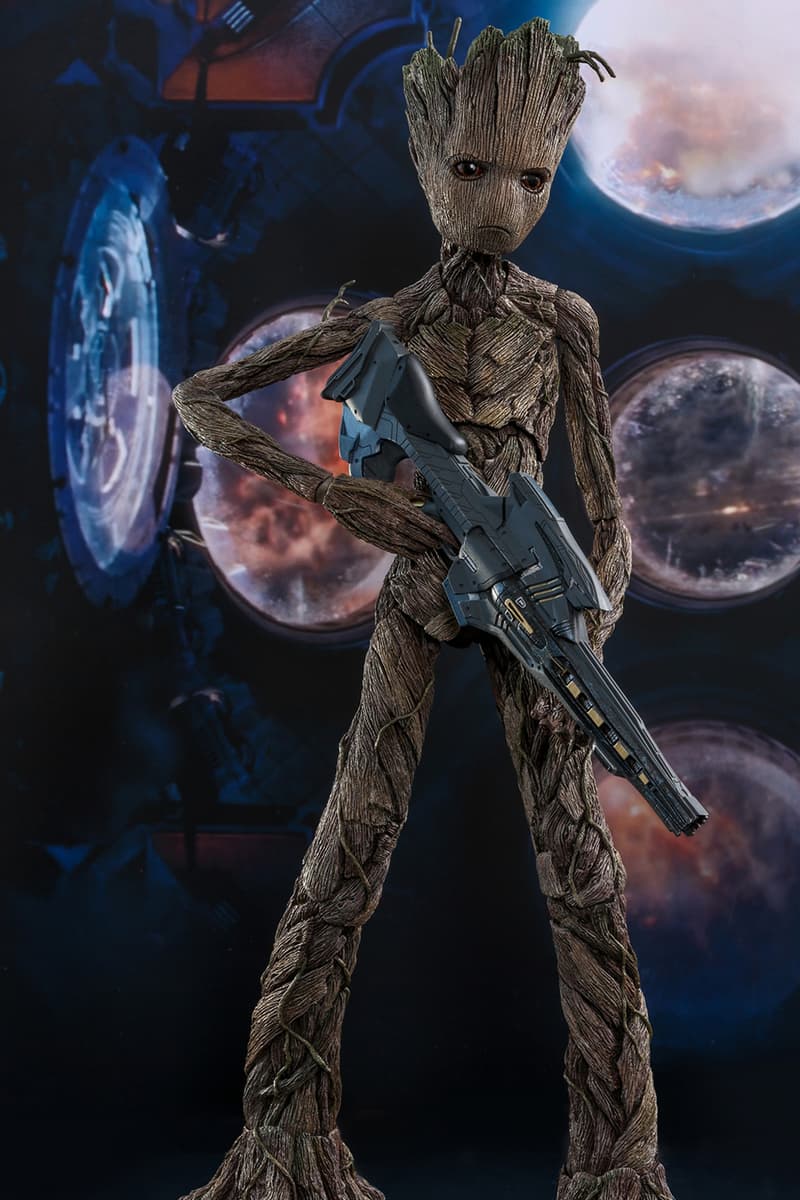 3 of 7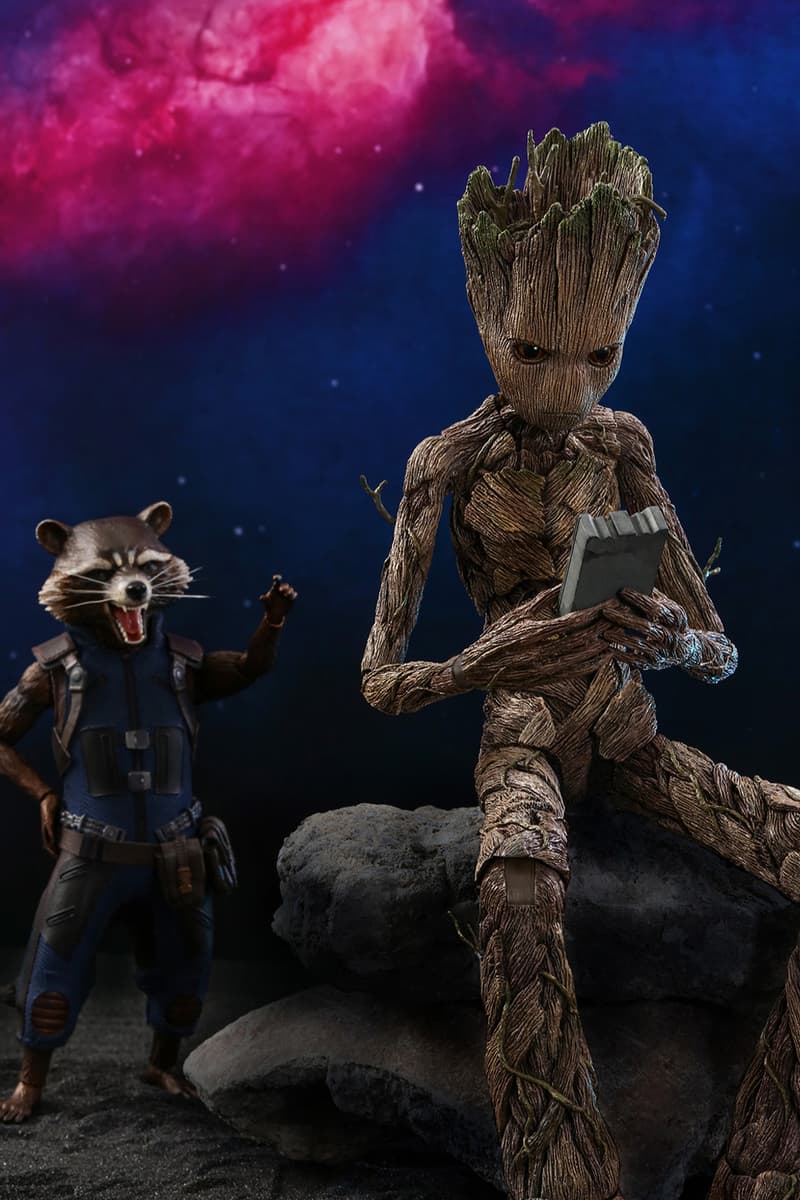 4 of 7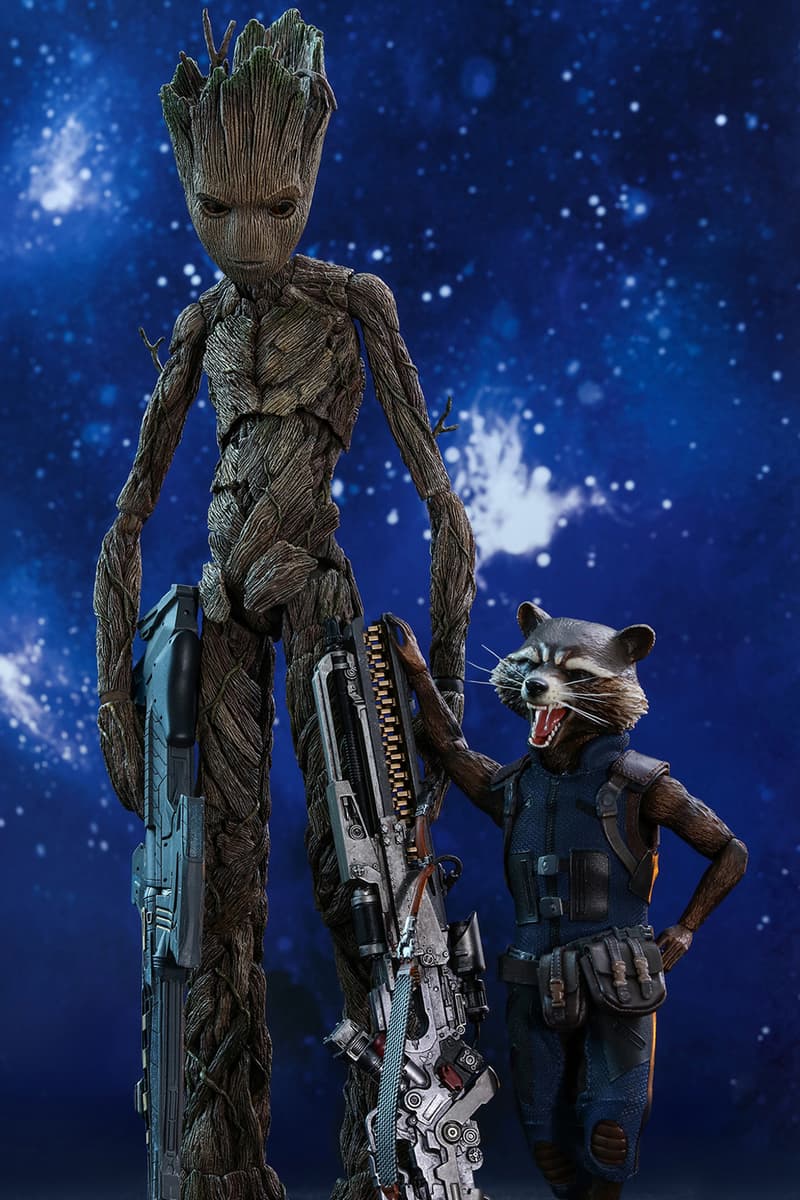 5 of 7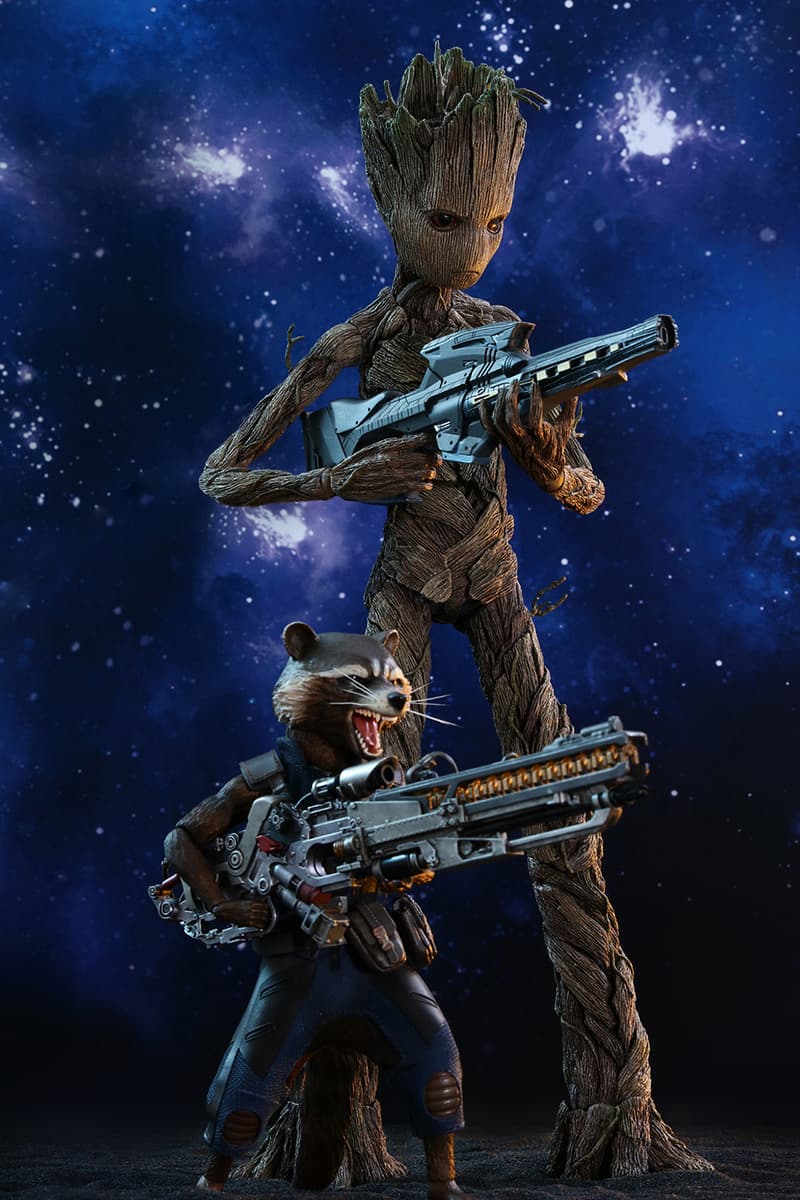 6 of 7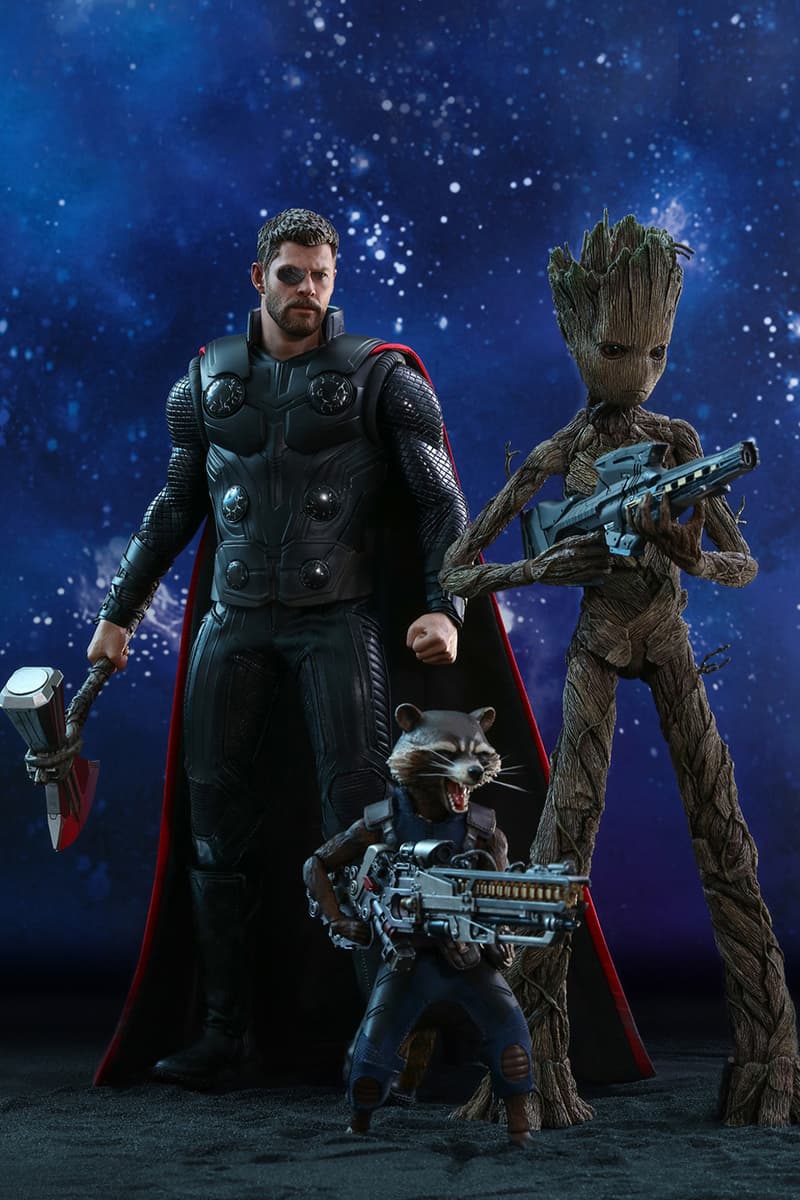 7 of 7
While the world patiently awaits the release of Marvel's forthcoming Avengers: Infinity War, Hot Toys continues to crank out action figures for some of the film's most recognizable characters. Aside from worthy Iron Man and Black Panther adaptations, it seems as though Guardians of the Galaxy stars, Groot and Rocket are next in line to receive toy model makeovers.
The teenaged Groot caricature comes with two interchangeable face sculpts, blaster rifle, handheld game console and a themed figure stand. Rocket, on the other hand, is accompanied by a battle-ready suit, interchangeable hands and feet, a blaster rifle and a figure stand. Both 1/6th scale models are said to drop towards the tail end of 2018 — possibly moving into early 2019.
In case you missed it, conquer worlds just like Thanos with this Avengers: Infinity War Infinity Gauntlet.