Ego Creates Most Blatant Balenciaga Triple S Ripoff Yet
No denying the inspiration here.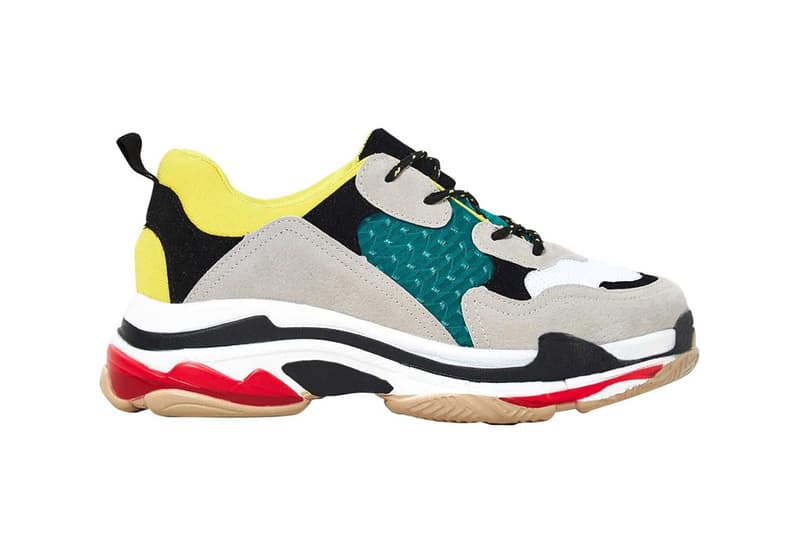 Ego is the latest brand to create a sneaker with a striking resemblance to Balenciaga's Triple S silhouette. The online retailer is of a similar ilk to ZARA, who also created their take on the shoe. The store describes itself as a "Trend-Led Sassy Footwear Brand Representing A Movement Of Stylish Shoeaholics From Across The Globe!"
If the thought of a pair of Balenciaga-esque trainers for a cheap price — they cost £34.99 (approx. $43 USD) — then these are available now at Ego's web store, albeit in women's sizes.
The Triple S has long inspired desirability and revulsion in equal measure, with the chunky sneaker emerging as the fashion shoe of the season. We recently spoke to a number of key buyers about whether this trend had legs, with Chris Gibbs of Union Los Angeles noting that "it's not a full-blown takeover like other fads we've seen come and go."