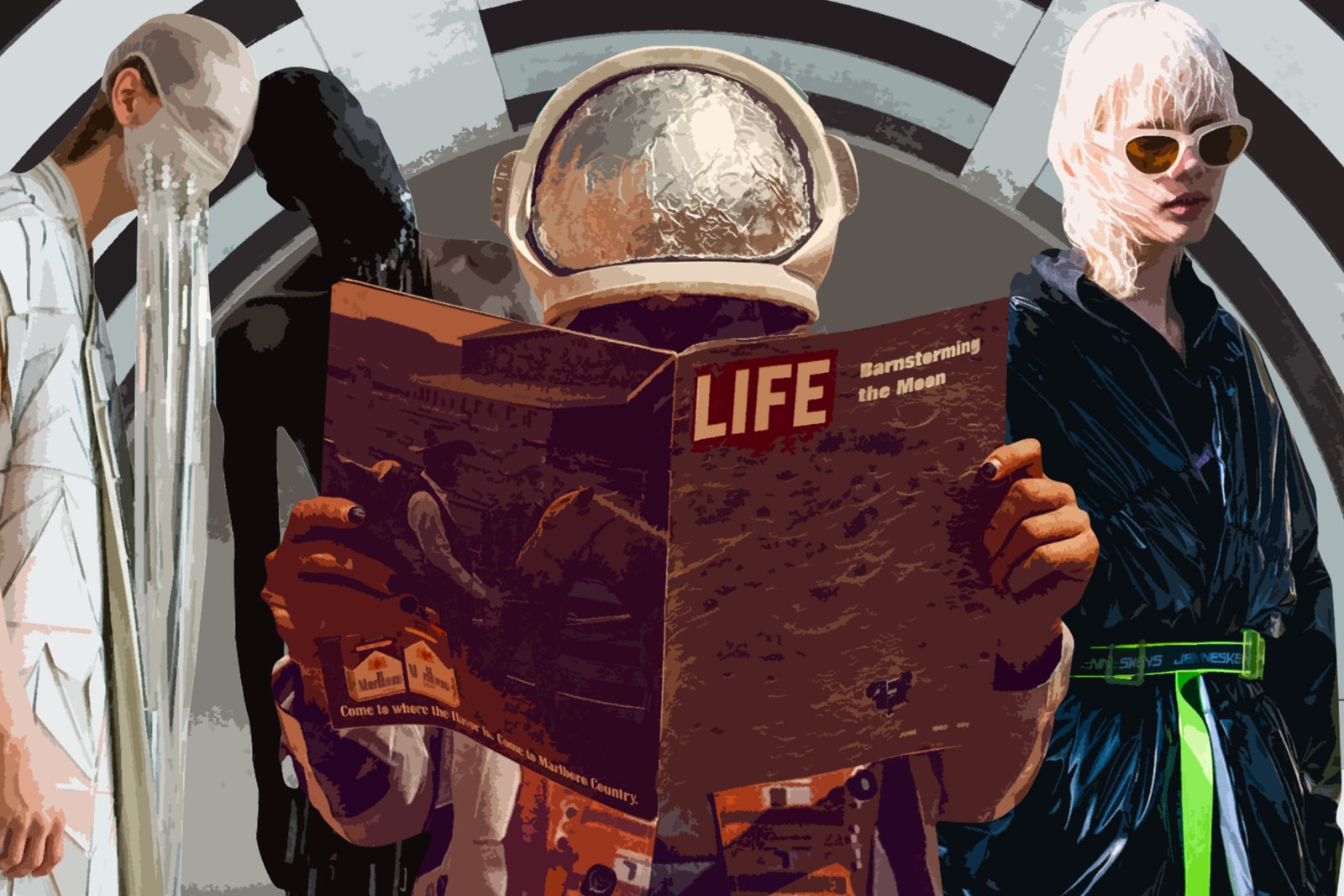 Top 10 Fashion Trends of 2018
For better or for worse, 2018 was a trend-dominant year in fashion, to the extent that being on-trend was perhaps the biggest trend of them all. With that said, none of the below mentions should come as a surprise. Many of this year's top trends were the logical-next-steps of 2017's movements, while others were indicative of general shifts in not just fashion but culture at large — genderless designs, satire on consumerism, and changing the notion of who (or rather what) we're dressing for in the social media age.
So without further ado, here are 2018's 10 biggest fashion trends, in no particular order.
01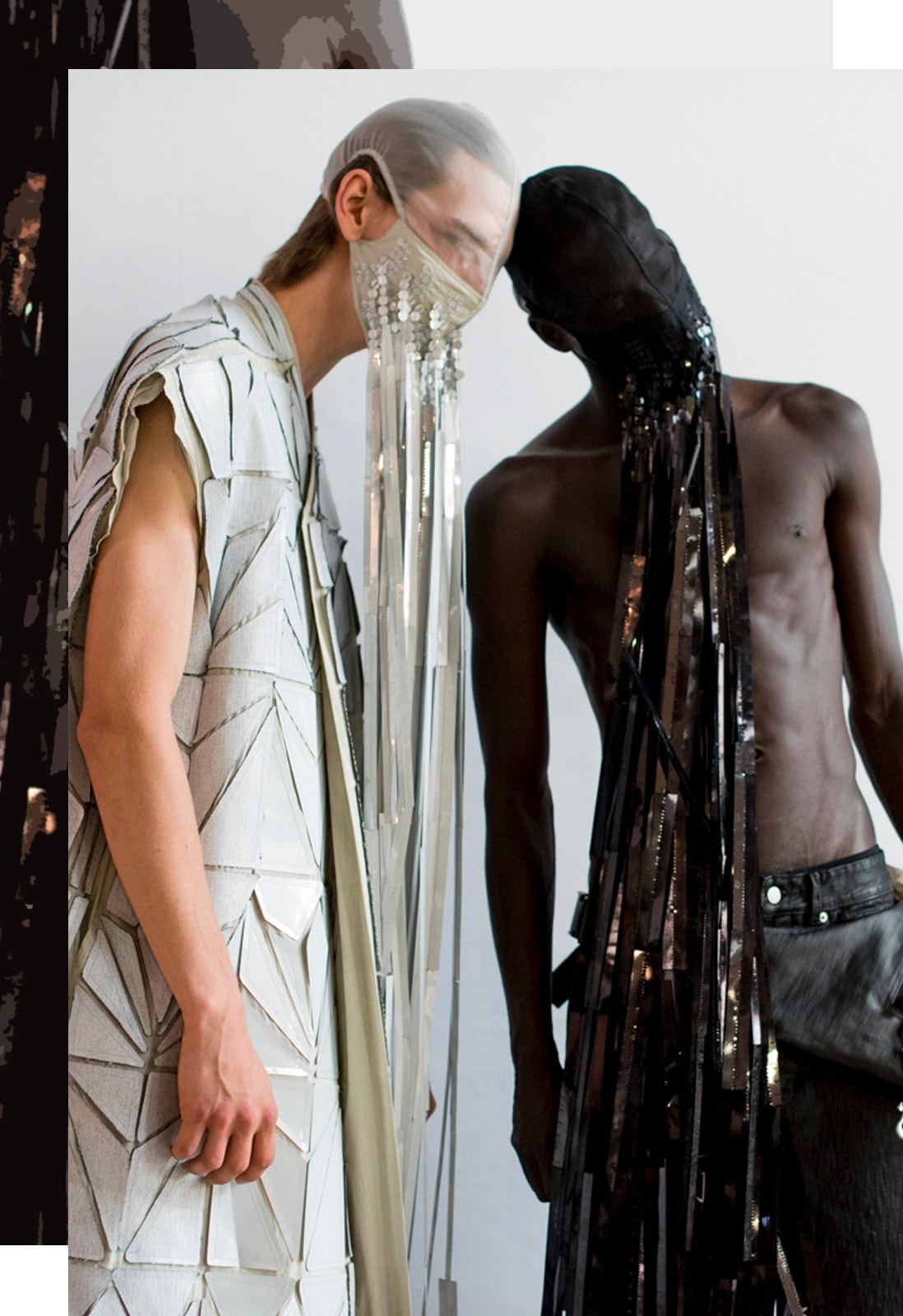 Face Masks
Very rarely do we come across a trend that hasn't been widely recycled in previous years. In terms of novelty, face masks take the cake as the most emboldened trend of the year. Mostly taking form in the Fall/Winter 2018 season, the face mask trend stretched to all corners of the fashion sphere, ranging from luxury designers to niche imprints. The statement, head-covering accessory varied from the surgical masks prevalent in Asia to pull-over knit balaclavas and ski masks. The heavily functional piece took on a more flippant attitude when it reached luxury imprints such as Gucci and Calvin Klein.
02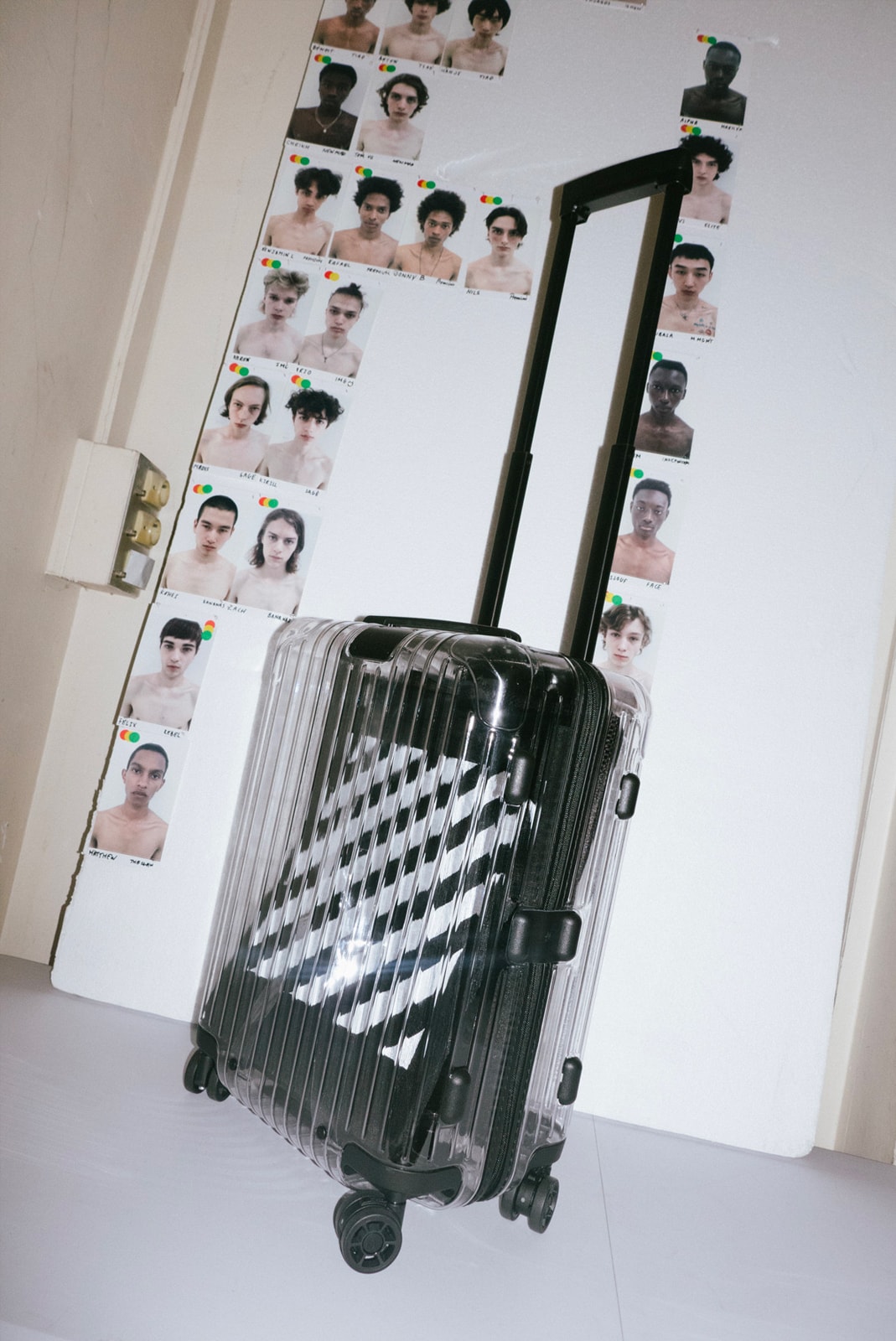 PVC/Plastic Materials
PVC/Plastic Materials
This year, transparency in fashion took on a literal form via see-through PVC accessories and glossy, plastic surfaces. Though largely sprouted from utilitarian and industrial influences, the PVC trend quickly grew into an ironic display of impracticality. Virgil Abloh's Off-White™ x Rimowa clear suitcases and the slew of transparent tote bags courtesy of Celine, Prada, Raf Simons, Maison Margiela and more all had the cheeky inconvenience of exposing all personal belongings. Beyond the accessories department, clear synthetic materials also had a strong presence in clothing via see-through panels and pocket details, but also on footwear, most notably the Nike React Element 87's transparent uppers and the see-through stripe detail on the newest YEEZY BOOSTs.

03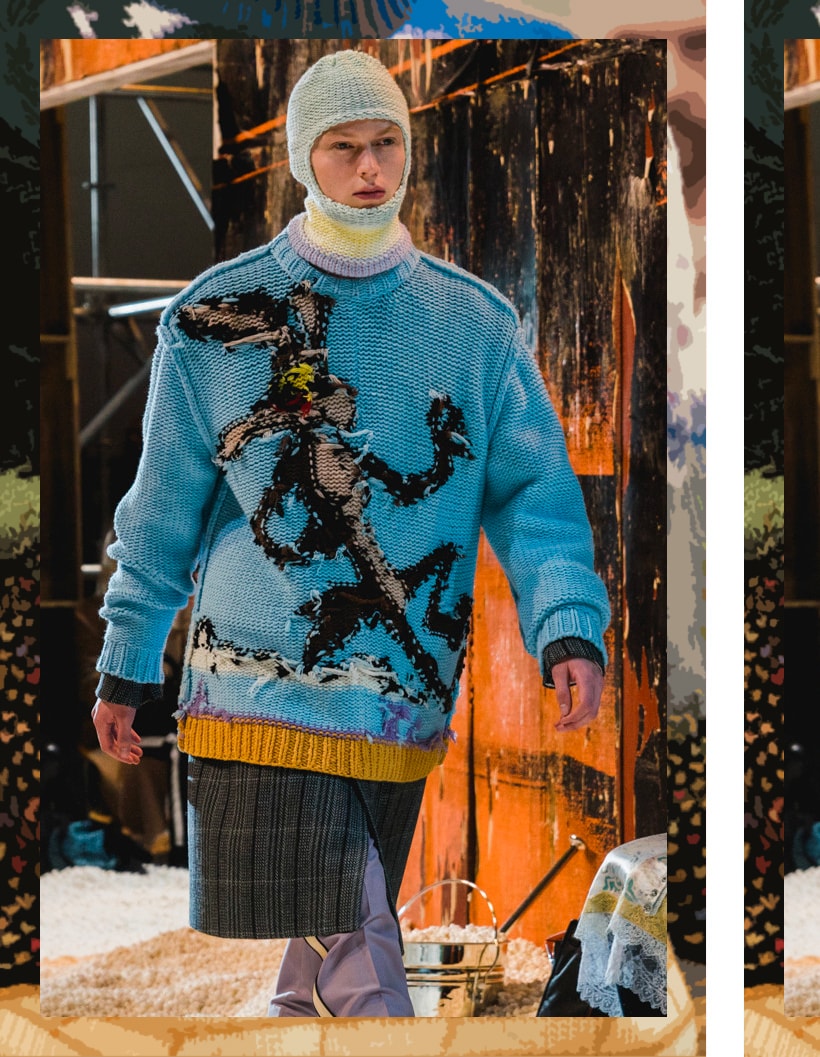 Anime/Cartoons
Every year in fashion has an element of nostalgia and for 2018, the reference point was '90s cartoon and anime classics. This year, Prada offered graphic collections centered on Japanese manga/anime, enlisting Taiwanese-American artist James Jean to design comic prints that were emblazoned on everything from bomber jackets to bags. Then there was Gucci, who continued its tradition of cartoon cameos with a FW18 collaboration with Japanese artist Chikae Ide on illustrations that include the comic 'Viva! Volleyball' and knits featuring Bugs Bunny.
On the other side of the coin, you had Raf Simons' Calvin Klein channel Western childhood classics, such as Wile E. Coyote and Road Runner knit sweaters. The Dragon Ball Z obsession rolled through the year via adidas footwear collaborations, as well as the slew of Mickey Mouse and Sesame Street projects. With countless Disney classics being remade for 2019, fashion's love affair with childhood nostalgia surely isn't going anywhere.
04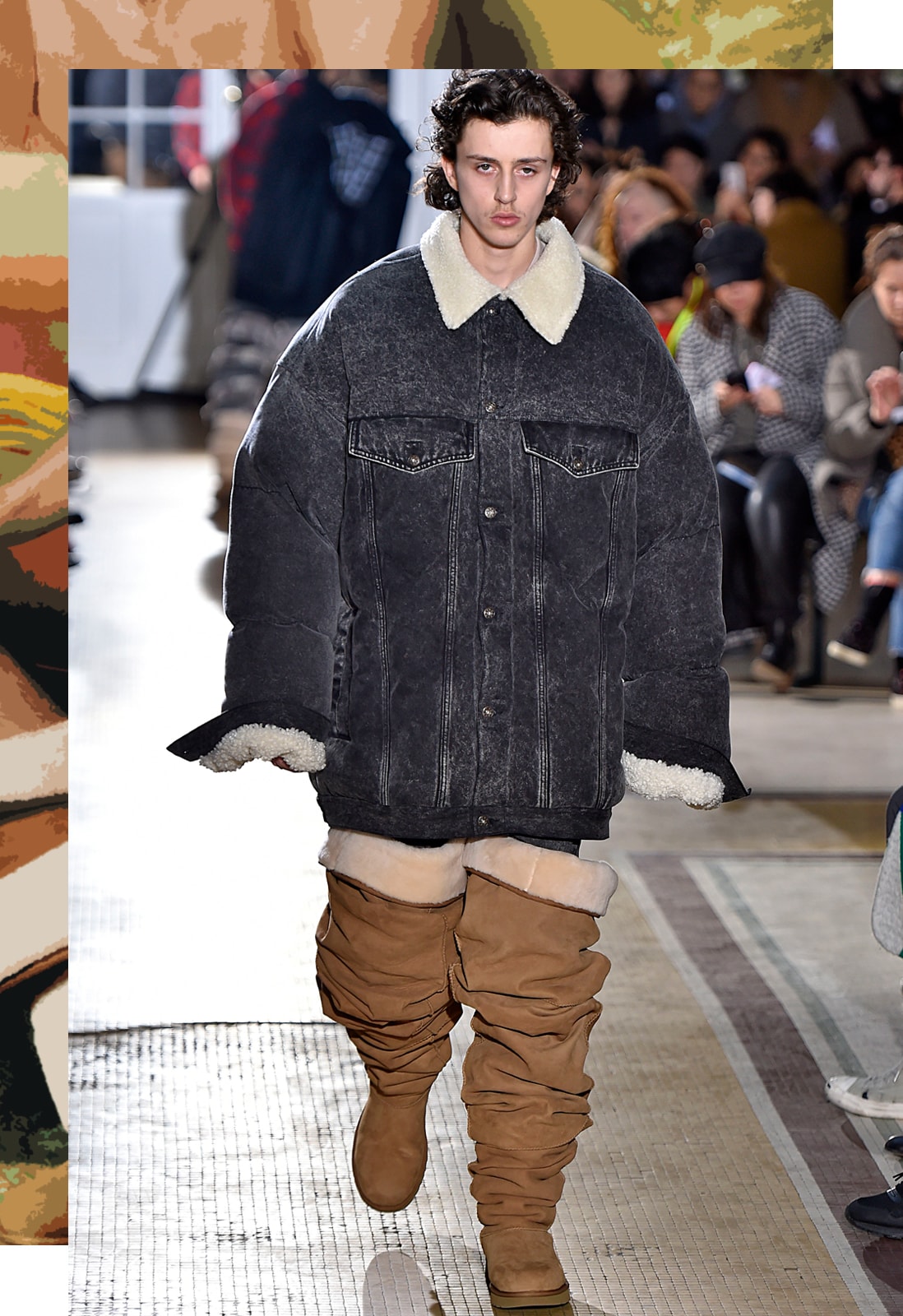 Uggs/Crocs
Last year's chunky sneaker trend just got uglier, and this time it's a familiar type of ugly — Uggs and Crocs. These footwear zeitgeists of the early naughts have returned anew in 2018, taking on exaggerated proportions and almost impractical new heights courtesy of Balenciaga and Y/Project. Glen Martins of Y/Project resurrected the notorious UGG boot with thigh-high lengths, shearling trims, and intentional slouching that mimicked the way the boots naturally wear over time. The polarizing winter boots were championed by the likes of Rihanna and Dua Lipa. Elsewhere, Balenciaga's take on the infamous Croc silhouette played on the kitschy, mid-2000s fever dream appeal of the rubber mule, offering a bubblegum pink version adorned with a bevy of decorative buttons and a dramatic platform sole.
05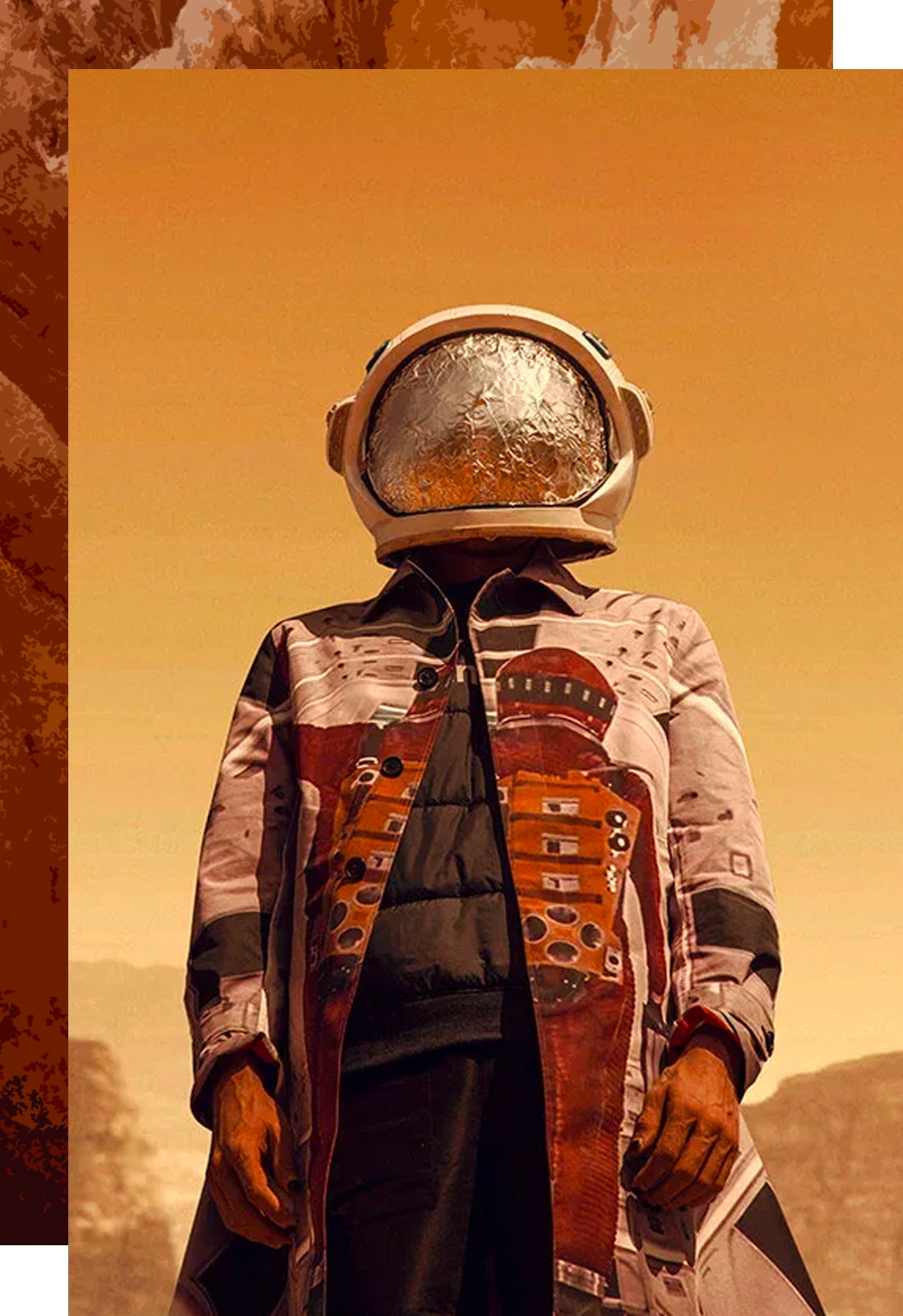 06
Logo Revival
07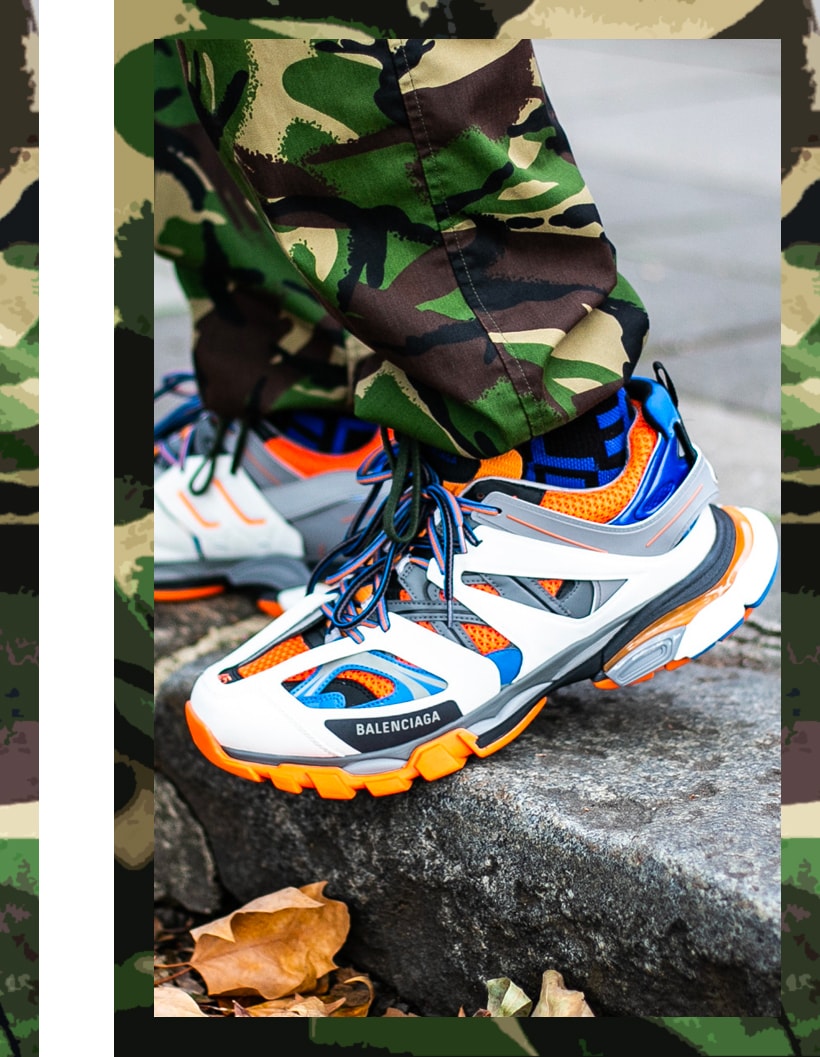 Trail Shoes
The trail sneaker is the sequel to last year's pervasive "dad" shoe craze, representing a continuation of the "anti-fashion" normcore codes that hit on '90s nostalgia and rave culture. Offering a slight change from the orthopedic build of chunky zeitgeists such as the Triple S and YEEZY BOOST 700, the trail sneaker boasts a more streamlined silhouette with premium multi-textile uppers and ultra-technical tooling, often incorporating bungee-cord rope laces, a high-traction rubber sole and eye-grabbing colorways. Original trail sneaker imprints such as Salomon and Nike's ACG lineage experienced a proper revival, whereas designer fashion labels offered their spin on the hiking theme, such as Balenciaga's TRACK sneaker, ALYX's Roa collaboration and Gucci's crystal-encrusted Flashtrek.

08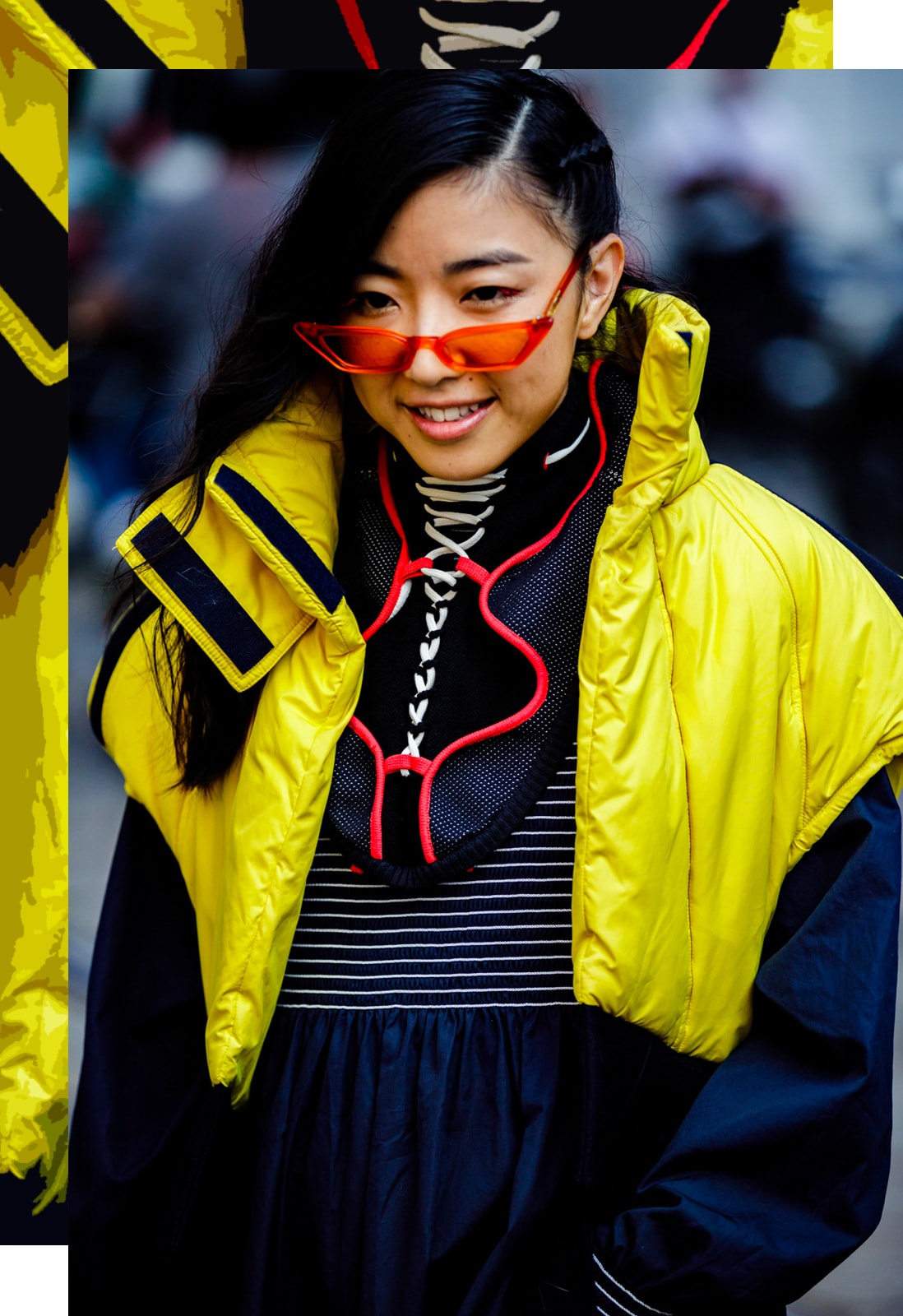 Tiny
Sunglasses
"It's all about tiny little glasses," Kanye West famously wrote in an email to Kim Kardashian in January 2018. And surely, tiny Matrix-inspired sunglasses and steampunk frames were practically everywhere in the street style scenes and Instagram pages as another nod to this year's 1990's fashion influence. Fashion houses such as Balenciaga, Louis Vuitton and Calvin Klein embraced the mini shades on the runways, as did eyewear labels such as Gentle Monster and Le Specs.
09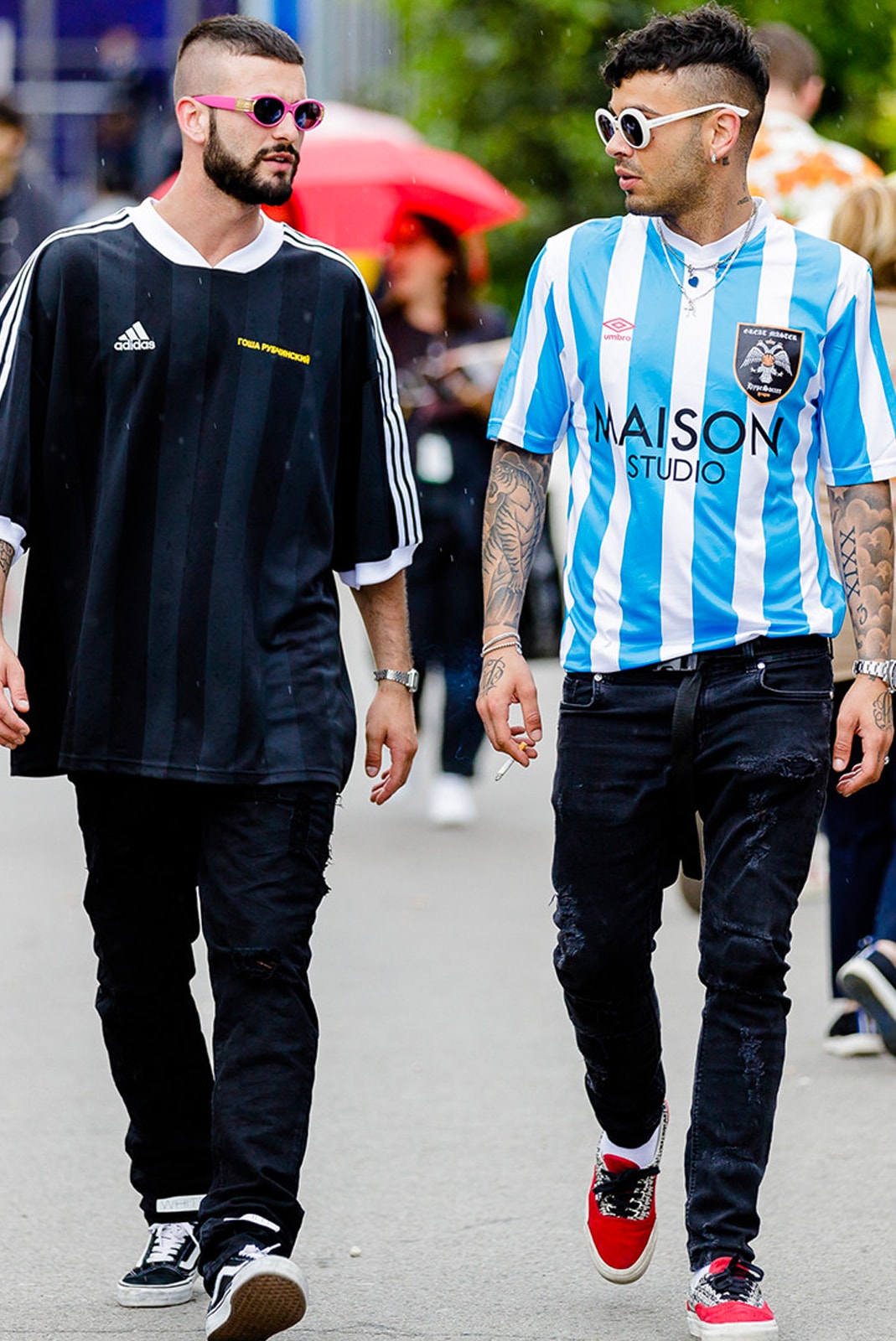 Sports Team Pride
Sports Team Pride
2018 was filled with major sports moments, ranging from the PyeongChang Winter Olympics and the FIFA World Cup, to the powerful statements made by Colin Kaepernick and Serena Williams. While these sports events undoubtedly had their effect on merchandise sales, fashion's general dive into sportswear and athleisure also reached a high with the transition from tracksuits and sports jerseys to high fashion offerings such as Virgil Abloh's Off-White™ x Nike Track & Field collection and Gucci's MLB collaboration.
10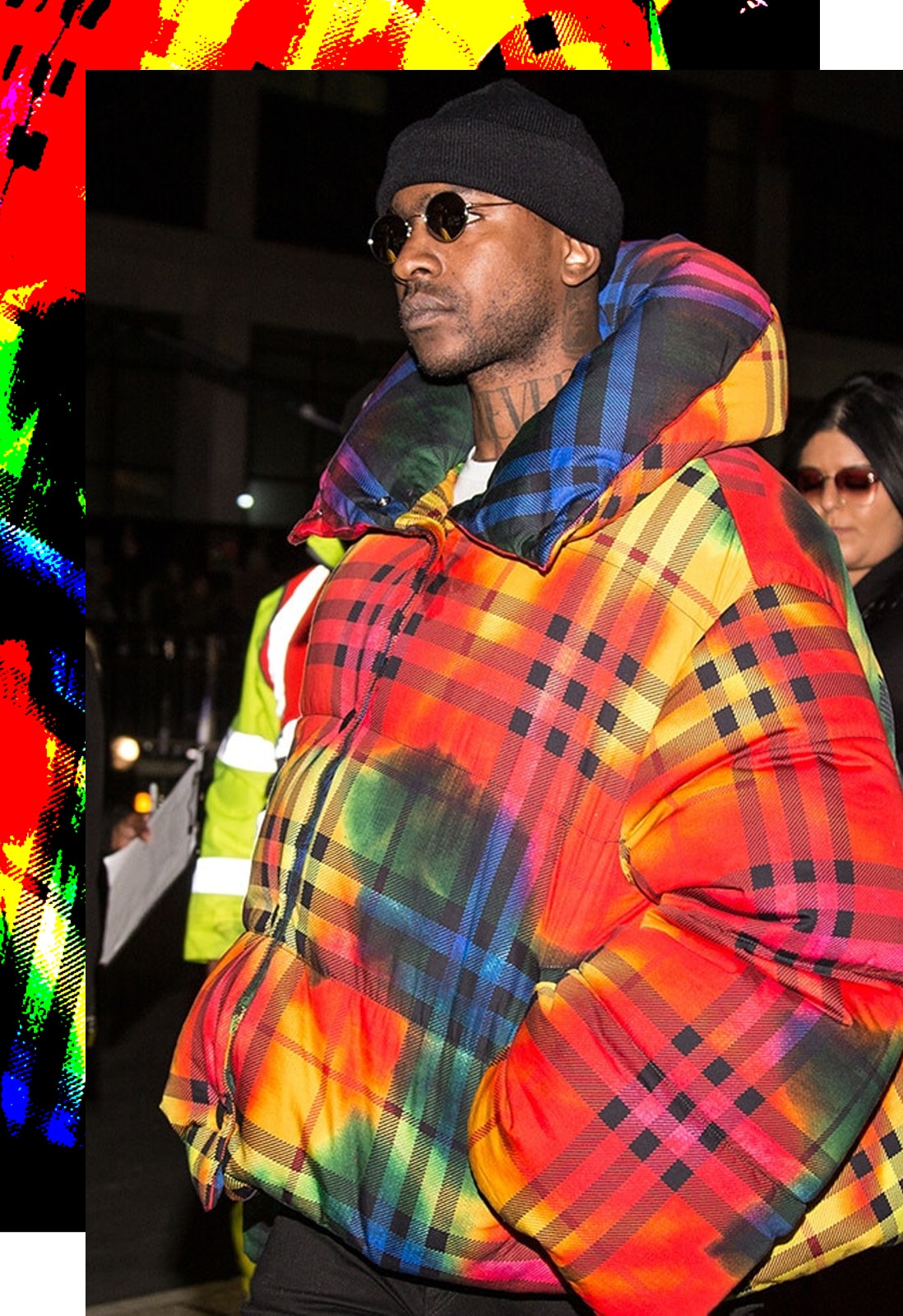 XXXXL Tailoring
Perhaps with bigger shoes came bigger attire, but whether or not XXXL clothing was a matter of cause and effect, it was evident that 2018 was all about extremely baggy tops and very wide pants. Vetements lit the fire with aggressively oversized and over-layered hoodies, jackets and tops, including collaborations with Kappa, Levi's, Alpha Industries and more. Other labels such as Balenciaga, Raf Simons, Calvin Klein and visvim also played their parts in taking the oversized fit trend to viral levels, giving us pop culture gems such as itsmaysmemes and Kanye West and Lil Pump's "I Love It" music video.