Don't Miss Out on the Air Jordan 11 "Concord" on StockX
An infamous model returns.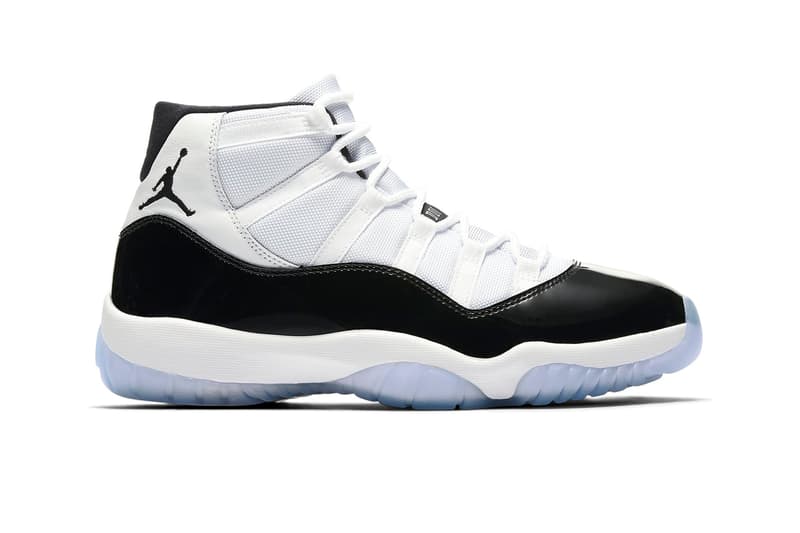 Providing opportunities to cop the most coveted and fan-favorited sneakers, StockX is giving you the chance the pick up the Air Jordan 11 "Concord" in case you miss out.
This elusive model within the lineage of Jordan products returns for December. Though the black-and-white shoe, draped in patent-leather, reprises similar hallmarks its predecessors possessed, the latest iteration applies some new aesthetic updates to the model. Signature style cues, such as the icy-blue sole and the ubiquitous Jordan Brand emblems, accent the kicks. Rather than the "23" motif being featured on the heel, "45," in a silver hue, appears as a nod to the jersey number the athlete cursorily sported.
Head over to StockX to buy the Air Jordan 11 "Concord" now.