Someone Has Just Listed a Delorean Hovercraft on eBay
A portion of the sales will go to The Michael J. Fox Foundation.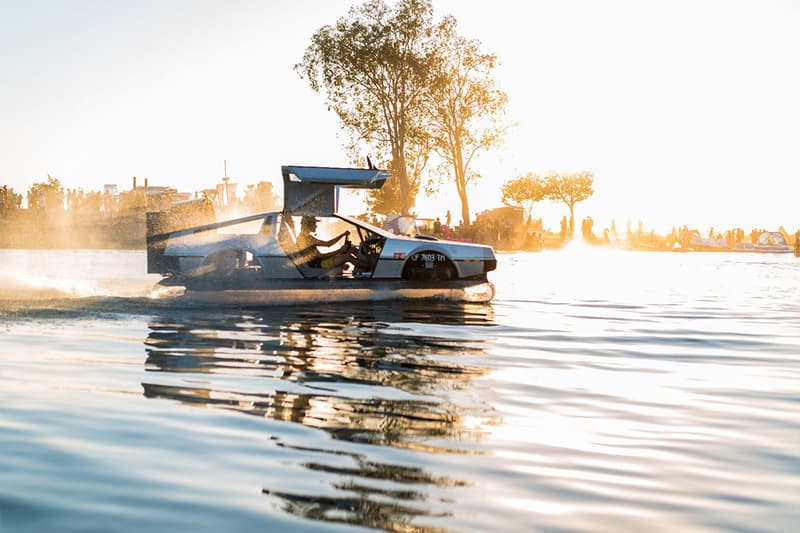 1 of 2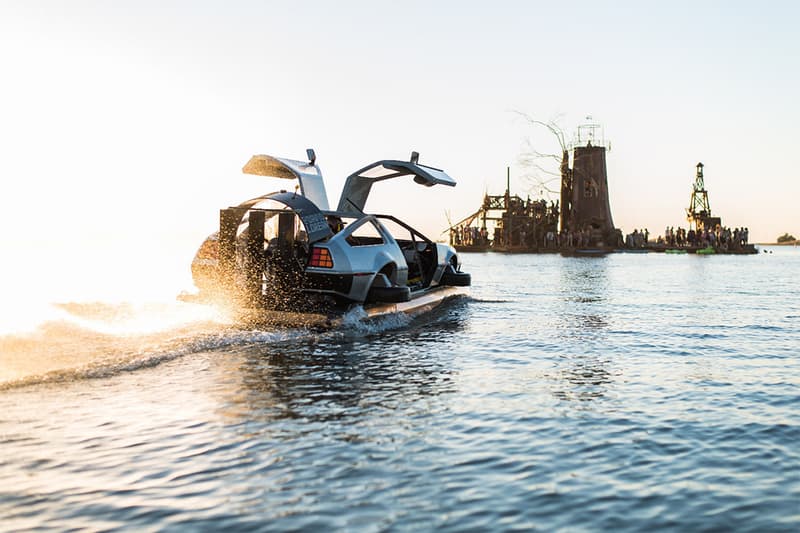 2 of 2
A special hovercraft that resembles the iconic Delorean car has just listed on eBay. What started out as a passion project for owner Matt Riese in 2008 has since turned-into local monument, appearing on numerous blogs, newspapers and TV shows in San Francisco.
Inspired by the character Doc Brown from the Back to the Future trilogy, Riese spent years perfecting the watercraft, working odd jobs to fund the ambitious project; he even put his project on Kickstarter where it garnered close to $6K USD in backing. While the Delorean hovercraft is not actually made from the chassis of the real car, the styrofoam/fiberglass vehicle does sport some noteworthy modifications including a 36-inch thrust fan that's powered by a 23hp Briggs & Stratton Vanguard motor, a 24-inch lift fan, an optional windscreen, and gull-wing doors. The majority of the build is based off Universal Hovercraft's UH-13PT design, and can support up to 325lbs while traveling at a top speed of 31 mph.
The listing goes on to let bidders know that the Delorean hovercraft has just been completely overhauled, and is for sale at a price of $45,000 USD OBO. Another point worth mentioning is that 10% of the sale will go directly to The Michael J. Fox Foundation, funding the research in finding a cure for Parkinson's disease. Watch the video below to see the Delorean hovercraft in action.
In other automotive news new, watch the Dubai police's new hoverbike in action.