Westside Gunn Recruits Styles P, Knxwledge & Others for 'Hitler Wears Hermes 5'
Nine stellar new tracks.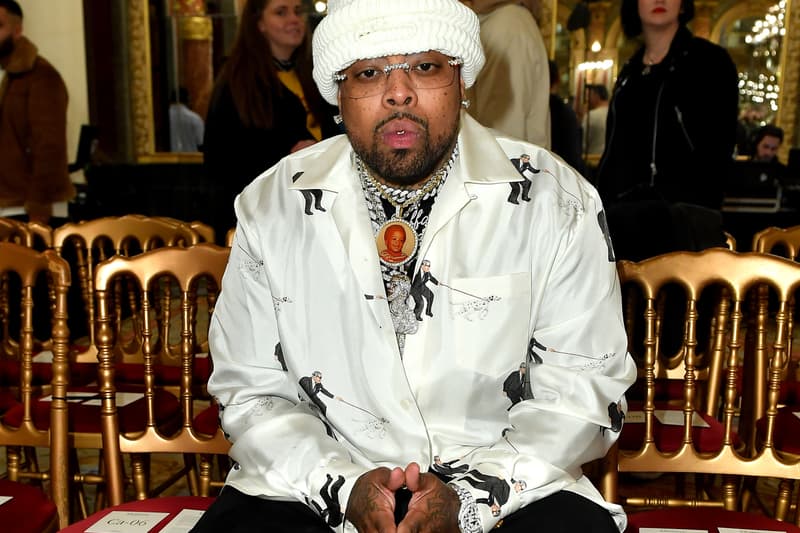 Westside Gunn continues to solidify his status as one of contemporary rap's most talented lyricists. Following the recent release of his latest WESTSIDEDOOM — his joint side-project alongside the elusive legend MF DOOM — track "2Stings," the New York emcee returns with the fifth installment in his popular, acclaimed Hitler Wears Hermes series.
Fittingly-titled Hitler Wears Hermes 5, Westside Gunn's new tape serves up nine new tracks full of hard-as-concrete bars and beats. Griselda Records architect Daringer supplies most of the production that propels Hitler Wears Hermes 5, while Knxwledge, DJ Green Lantern and The Alchemist come through for a few cuts. Regarding features, Gunn chooses to work with a pair that's close to him: Conway — fresh off the release of his own tape — and Benny. For the mixtape standout "Down State," D-Block/Lox icon Styles P also shows up for a verse.
Along with today's drop, Westside Gunn has also made the entire Hitler Wears Hermes series available for free download on his official website. Topping everything off, the Shady Records prospect also linked up with fellow East Coast rapper Smoke DZA for a new collaborative effort known as "Full Tank In The Bronco."
You can stream both Westside Gunn's Hitler Wears Hermes V project and his new collaboration with Smoke DZA below.
To learn about what makes Westside Gunn tick and how he comes up with his incredible rhymes, check out our recent interview with him.