'Fucking Young!' Magazine Invokes Suburban Angst in 13th Issue
"The more beautiful the sky, the more hopeless the neighborhood."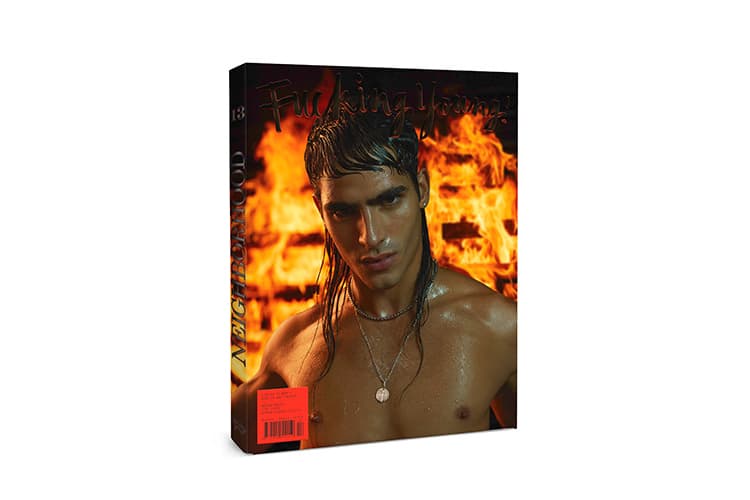 Fucking Young! Magazine unveils its latest issue entitled "NEIGHBORHOOD" that invokes the theme of suburban angst with the tagline: "The more beautiful the sky, the more hopeless the neighborhood." This 13th installment offers raw portrayals of countryside scenes and cityscapes with contributions from celebrated photographers, artists, designers, and musicians.
In the fashion spectrum, the magazine teamed up with Heron Preston, Jacquemus and Festival d'Hyères winner Botter. Moreover, the music side features Kida Kudz in London and Tommy Cash in Tallin. Last but not least, the participating photographers encompass Allan Hamitouche, Asaf Einy, Daan Dam, Kapturing, Kertin Vasser, Marc Medina, Michiel Meewis, Park Jewon, Simon and Stella Asia Consonni.
These diverse contributions offer unique perspectives of the suburban landscape or as Fucking Young! puts it: "pages playing on the emotions and impressions of our own backyards." Pre-orders are now available exclusively on Fucking Young!'s website for approximately $17 USD. Shipment will commence in mid-November.
Editor's note:
And even if we change neighborhoods, cities or countries, we always carry with us that sense of personal transformation that a piece of land, with its buildings, parks, bars, and people, has given us. We are almost certain to hang on to a sense of gratitude and nostalgia for it.
— Adriano Batista, Editor-in-Chief at Fucking Young!
Elsewhere in fashion, COMME des GARÇONS gave us an exclusive look at its all-new CDG diffusion line.