M.I.A. Faces Legal Action From Paris Saint-Germain
Fly Pirates.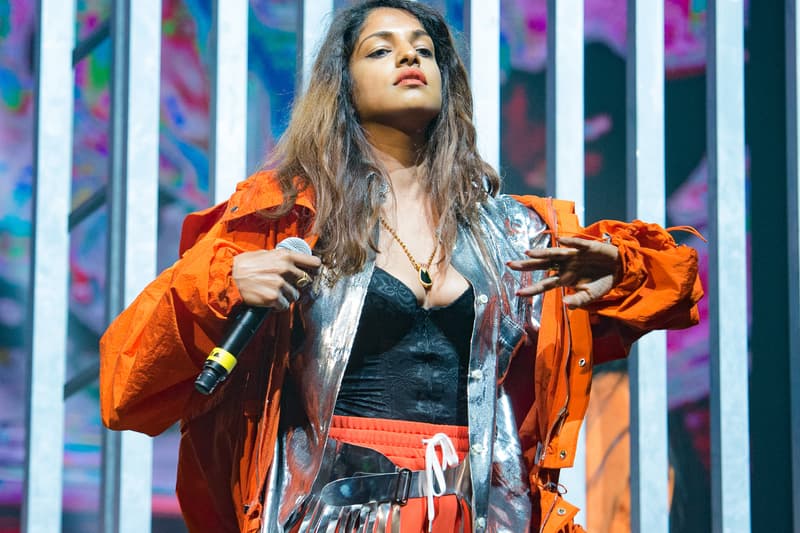 M.I.A. is obviously no stranger to controversy: her latest single, "Borders," was a contentious track about the immigration crisis, xenophobia and capitalism before it had a music video that featured a boat literally built out of refugees. But the controversial English artist is in the news once again, this time after French football giants Paris Saint-Germain.
The Parisian football club has taken issue with a customized jersey that the artist rocks in the video, which alters the squad's Fly Emirates sponsor to read "Fly Pirates." The London rapper born Mathangi Arulpragasam has since been contacted by PSG's lawyers and threatened with legal action if the artist refuses to pull the offending video from Apple Music; the association's legal team cites the jersey as denigrating to the club's brand and track record for social work, including a recent donation of 1 million euros to French charities benefiting the rights of migrants.
Maya was kind enough to post the letter she received to Twitter, which you can check out below. In the meantime, check out the video for "Borders," while you still can.
— M.I.A (@MIAuniverse) January 11, 2016