IKEA Founder Ingvar Kamprad Dies at 91
The business icon passed away peacefully in his sleep.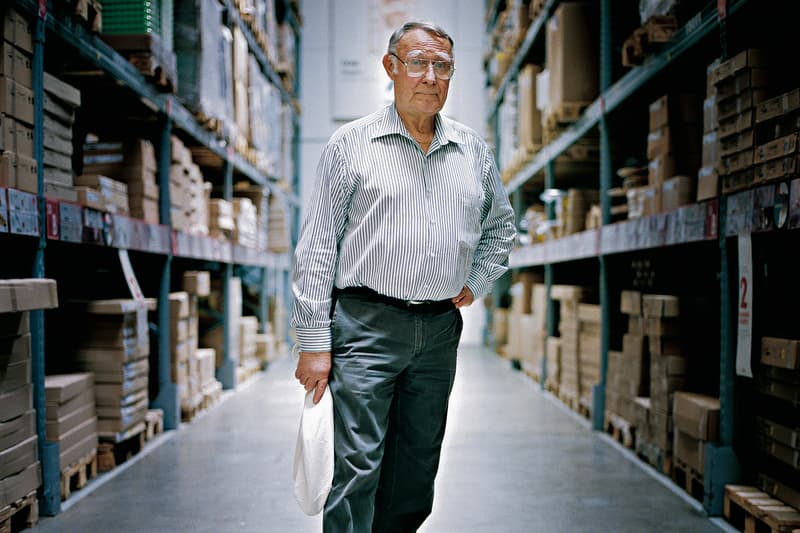 Today, an IKEA spokesperson confirmed its founder, Ingvar Kamprad, died at his home in Småland, Sweden. The 91-year-old furniture icon passed away in his sleep.
Certainly one of the greatest entrepreneurs of the 20th century, Kamprad began his journey through the business world as a child, selling matches, fish, writing instruments and more to help support his poor family. Then, in 1943 at 17, the son of a farmer founded IKEA, a mail-order company with its first notable product being a replica of his uncle's kitchen table. IKEA is an acronym consisting of his initials and those of Elmtaryd, the family farm where he was born, and the nearby village Agunnaryd.
Over the next several decades, IKEA grew into the largest furniture retailer in the world, earning the entrepreneur and his family billions of dollars, despite news of his fascist past coming to light in the '90s.
In a company statement, CEO and President of Inter IKEA Group Torbjörn Lööf said, "We are deeply saddened by Ingvar's passing. We will remember his dedication and commitment to always side with the many people. To never give up, always try to become better and lead by example."
The New York Times closed its piece on Kamprad's passing with a quote from his interview with Forbes in 2000.
I see my task as serving the majority of people. The question is, how do you find out what they want, how best to serve them? My answer is to stay close to ordinary people, because at heart I am one of them.