The Vectrix VX-1 Maxi Scooter Gets Reworked Into an Ultra-Streamlined Motorcycle
Ride into the future.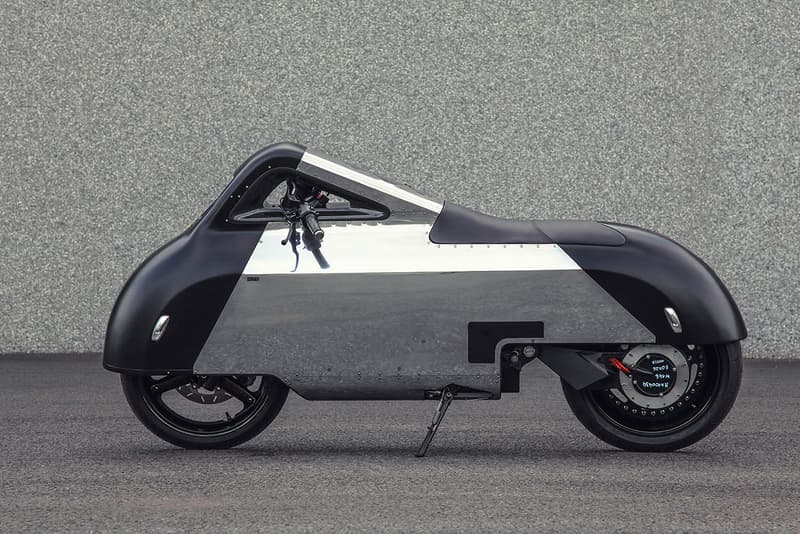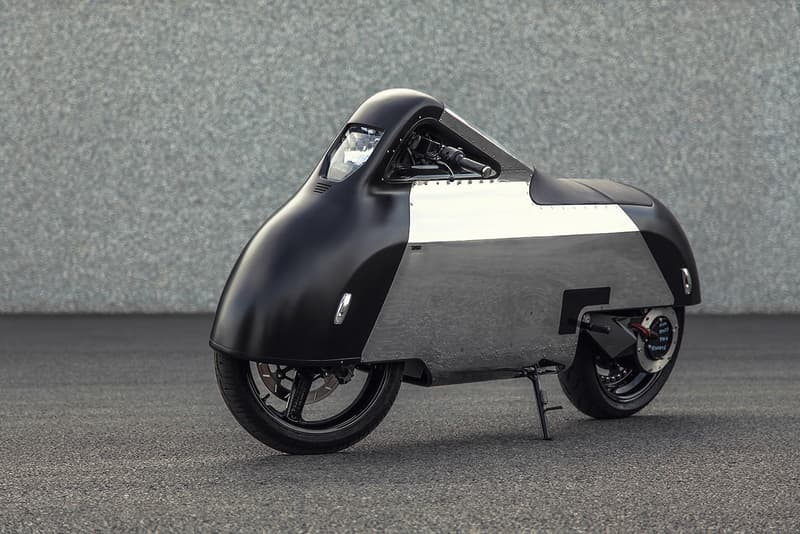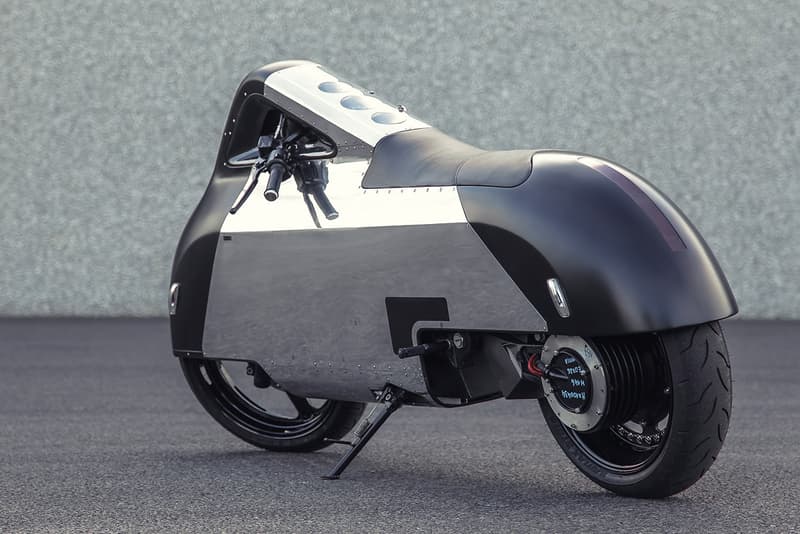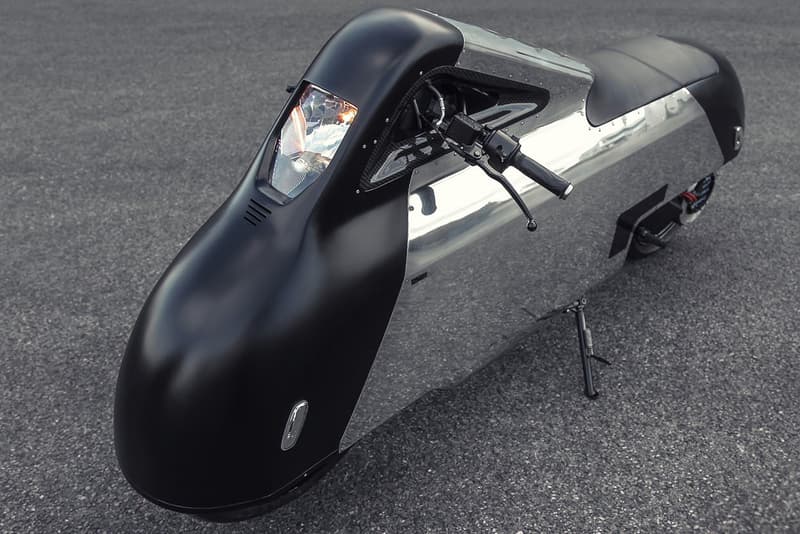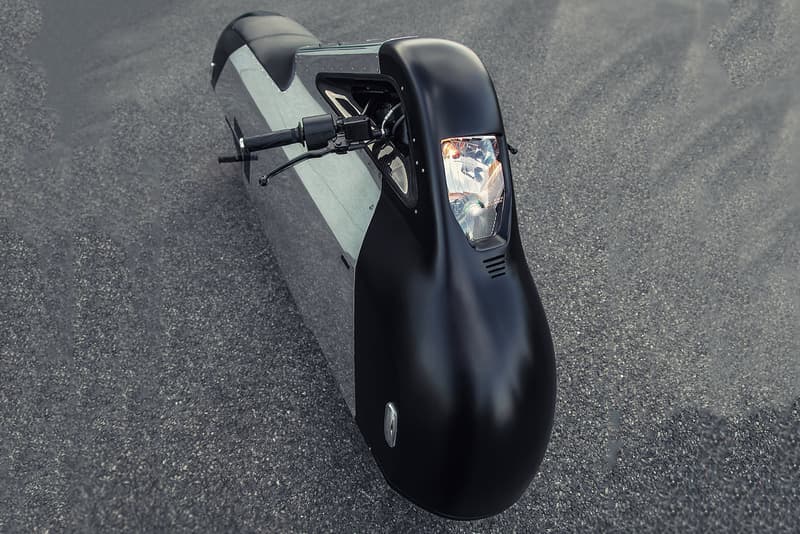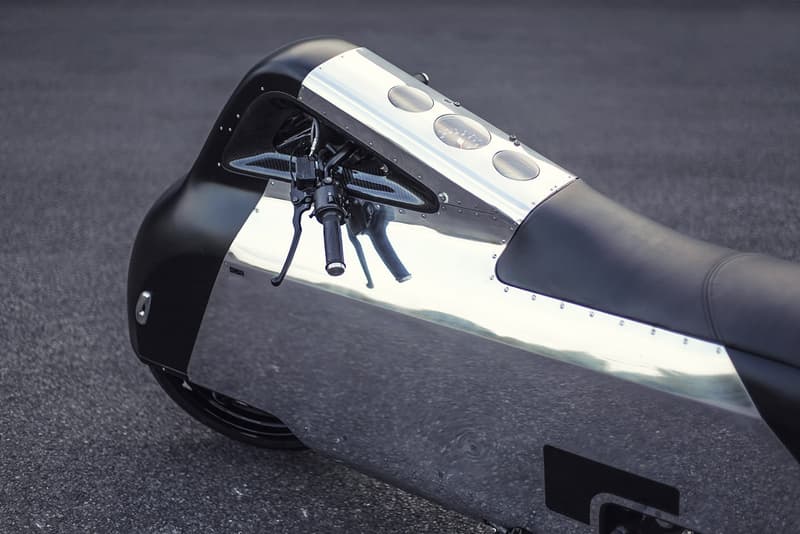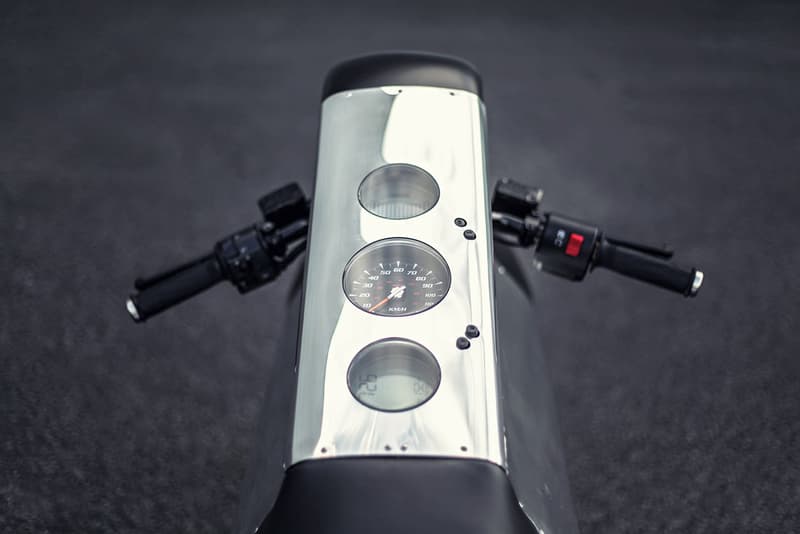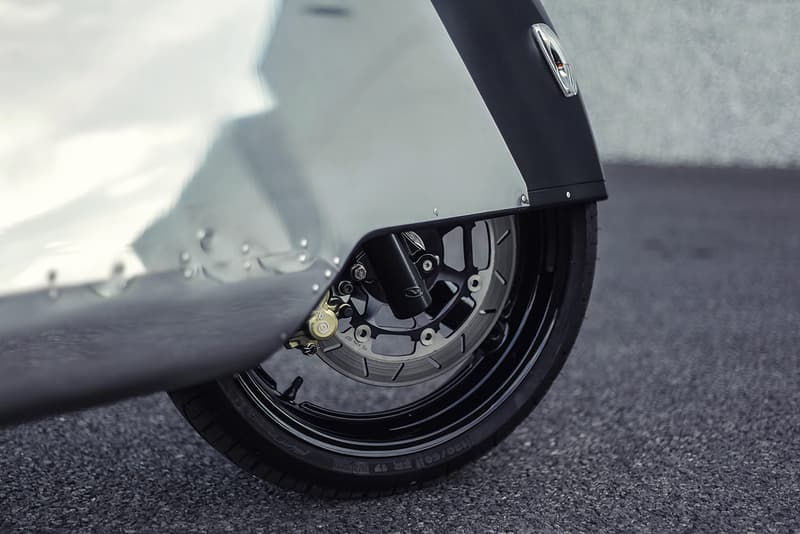 The Vectrix VX-1 maxi scooter first debuted in 2006 as one of the first commercial electric scooters with a recognizably bulky Transformers-like construction. Recently, industrial designer Samuel Aguiar reimagined the classic scooter into an ultra slick futuristic motorcycle that's a cross between "a pre-A Porsche 365, an iPhone and a Pokémon." Dubbed the 'Hope," this revamped Vectrix VX-1 features all of its OG features, such as 65Nm of torque, top speed of 75 mph and a maximum range of 173 miles.
The design process was four years in the making, beginning with paper sketches to 3D renderings, from which Aguiar used to build the final form with laser-cut steel plates and modeling mastic fiberglass panels.
"Once the volume was defined, I had to find a nice melody between the seat, the lights, the dashboard and all the other elements," Aguiar details. "It was important for me to stay very ergonomic and to make the design usable. This is where you decide whether to keep your idea in a sculptural state or to bring it to a functional state."
The "Hope" motorbike is a fully electric ride that uses lithium batteries and a rear wheel engine. The original wheels were replaced with a larger 17" combo (Suzuki GSF at the front and a custom three-part aluminum design at the rear) that is fixed with a Brembo braking system. The classic Vectrix gauges were re-arranged into a vertical assembly with requisite push buttons and dashboard for the ultimate aerodynamic ride.
For more sculptural motorcycle reworks, Krautmotors turned a BMW scooter into a street-ready origami tank.