Your First Look at the New Slam City Skates x Dickies Collaboration
There's also a skate video starring Tom Knox, Darius Trabalza, and Neil Smith.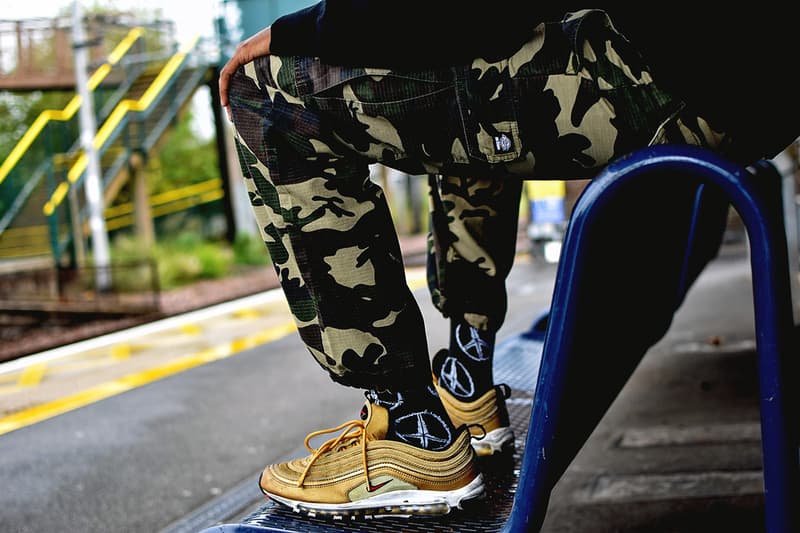 1 of 3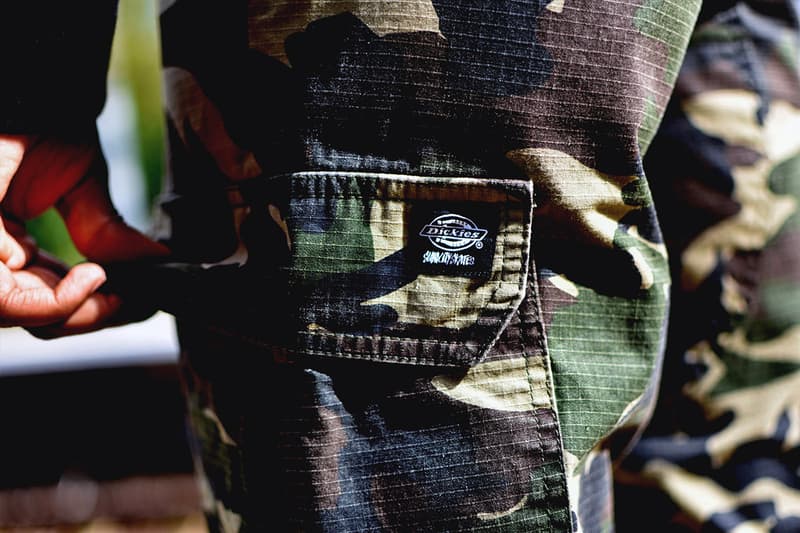 2 of 3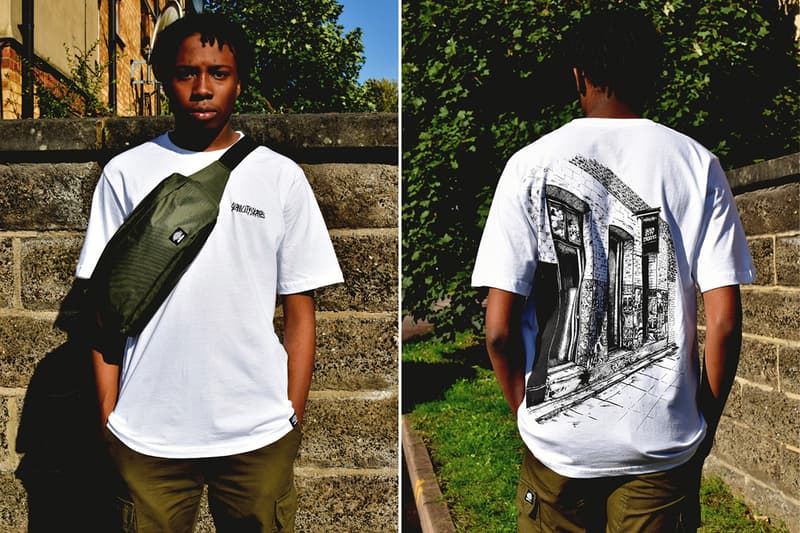 3 of 3
Having earlier this year hooked up with DC Shoes, the latest collaboration from London's Slam City Skates comes in the form of a new link-up with staple workwear brand Dickies – and we have an exclusive first look at the capsule collection, consisting of a T-shirt, camouflage trousers and a side-strap bag, with the artwork on the T-shirt done by Fos.
We spoke to Slam City Skates to find out about the origins of the collab, the products chosen and whether it was difficult to think of something different due to Dickie's mainstay status.
How did this collab come around?
We sell a lot of Dickies and decided to put our own stamp on some. We did our first collab with them last year — it was our 30th anniversary and Dickies were one of the first people we worked alongside to help celebrate this milestone. We opted to use the 874's and our first collaboration was really well received by staff, team and customers alike. When we put something out and our staff and team are clamouring to get it we know we've done it right.
This year we decided to make the New York Cargo's our key piece, we also made some bags and a special T-Shirt.
What was the thinking behind the products in this collab?
We landed on the New York Cargo's without much discussion, they've been a firm favourite for a while. We knew we wanted to work with someone with strong ties to Slam to put some artwork together, which would lead the collection. Fos, the mastermind behind Heroin Skateboards is a good friend of ours who worked for Slam back in the day. We always loved any graphics he did for us — things like the price tags he made with Slam staff members are synonymous with the shop.
Not so long ago he started posting some intricate illustrations of log cabins which we were all really stoked on. We asked him if he could draw our old Neal's Yard shop in that style to immortalise it on a T-Shirt and it came out amazing. He also drew the Slam font in his inimitable style which we used throughout the collection.

Dickies is such a mainstay, is there any issues when it comes to doing something different?
There aren't any issues as such. One of the main concerns is putting out something which is completely in keeping with the Dickies aesthetic but still represents Slam. We think we nailed it this time, the shirt is a keepsake in itself, we have our name on some of the best Cargo's out there and a sick bag to accompany them. Just like last year we had Mark Jackson film an edit to go with the line to represent the brand from a skateboarding perspective which shows the products being used as intended. Dickies were fully behind us the whole way through, working with them couldn't have been easier.
As well as the collection, there's also a new video out which was directed by Mark Jackson, stars Tom Knox, Darius Trabalza and Neil Smith and has music by Sod & The Comic Opera. You can watch that video for yourself below.