Shake Shack Collaborates With Chef Fergus Henderson on an Eel Burger
Including a couple of St. John-inspired items.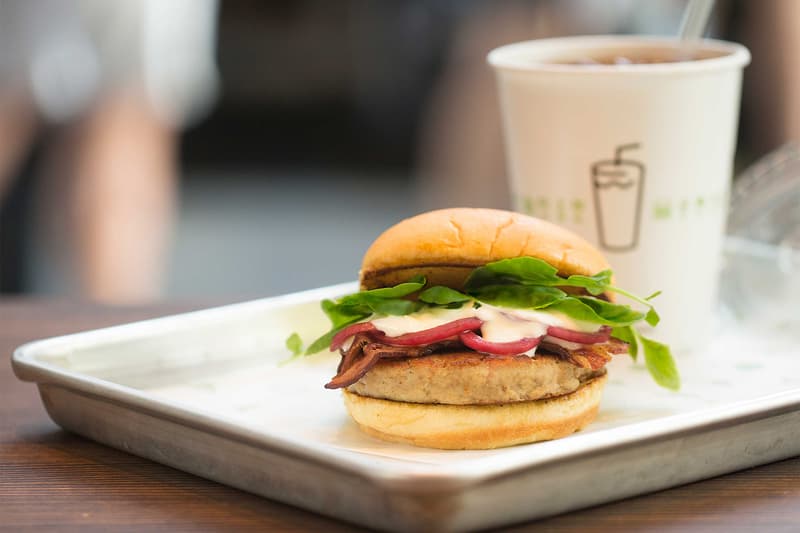 Shake Shack has had a fair share of collaborations with big name chefs and another upcoming special poised to join the list. Created alongside British Chef Fergus Henderson is a smoked-eel burger garnished with smoked Niman Ranch bacon, pickled red onion, crème fraîche, fresh horseradish and watercress, all for $10 USD.
The exotic sandwich will only be available for two days on September 15 & 16. In addition, Shake Shack will serve the chef's St. John restaurant's signature vanilla-custard doughnuts "with sourdough notes and lemon zest," for $4 USD. Its line of wines, made at a medieval winery in the south of France will also be available at $9 USD for red and $8 USD for white.
Are you keen on the idea of eel? Let us know in the comments below.