Ron English, Jeff Staple and Mighty Jaxx Come Together to Create the Pigeon Skull Grin
One savage-looking bird.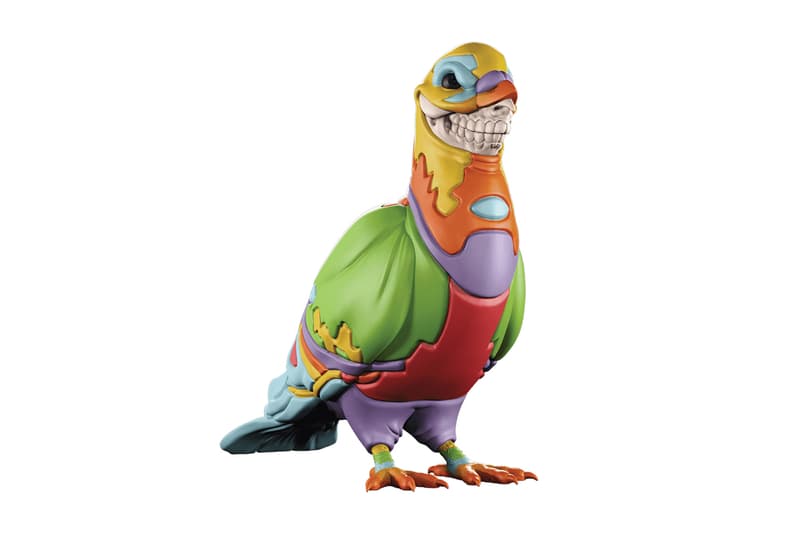 In what can be considered one of the most dynamic three-way collaborations in recent memory, Singaporean-based design studio Mighty Jaxx has enlisted the artistic talents of both Ron English and Jeff Staple on an art collectible. The Pigeon Skull Grin, as it is being called, fuses the design philosophies of both artists — forming quite a unique figure.
Sporting a color scheme that sees orange, green, red, blue and purple collide with one another, the expressive bird's exposed skeletal smirk, though, is far and away its most defining characteristic. Limited to just 200 pieces, the Pigeon Skull Grin will retail for approximately $126 USD and can be found at Mighty Jaxx's online shop starting September 2.
Speaking of collectibles, check out LEGO's new Millennium Falcon model.