Jason Dill Talks Working With Supreme and Founding Fucking Awesome
"I walked through the doors of the Supreme store in 1994, and it changed my life."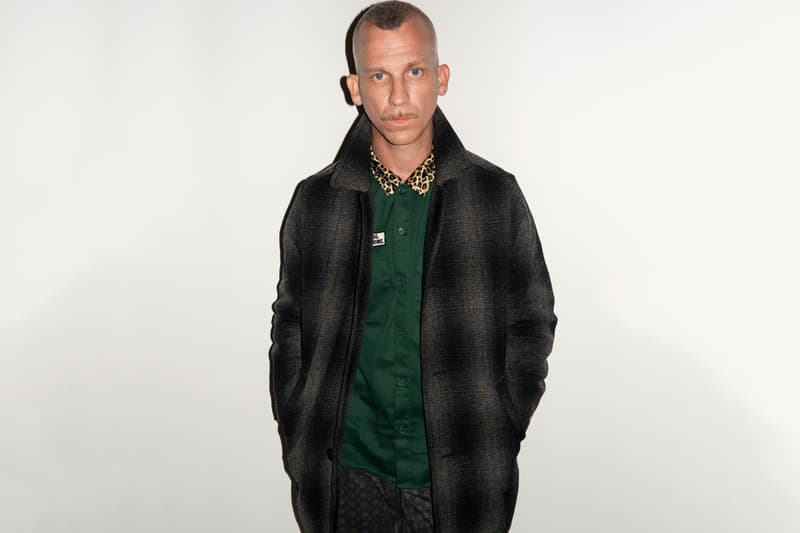 For its Summer 2017 issue, German magazine-turned-clothing brand 032c sat down with legendary skater Jason Dill to look back at his career. The wide-ranging interview covers everything from his most famous clip with Alien Workshop to his role now as an elder statesman of the scene and the head of his own skate company. Other topics covered in the article include Dill's early life, his later drug use, and moving to New York back in 1994 — around the time that the Supreme store on Lafayette opened. Read some of the key quotes from 032c's interview with the Fucking Awesome founder below.
On moving to New York:
"Once I was 13, I became friends with Gino Iannucci and Keith Hufnagel, and all of these skateboarders from New York. And they were like, 'You need to come to New York.' A lot of my first things happened in New York. The first time I took acid was in Queens. My first pro contest. The first time I ever hooked up with a girl in the back of a taxi. All in New York. It's all magical. I'd never want to come back to California back then. I met so many people when I came that had a giant effect on me, from the mid-90s to early 2000s. Aaron Bondaroff, Dash Snow, Kunle Martins, Gio Estevez, my friend Mikey, so many people around my age that were very much doing their own thing. I learned a lot from watching people and talking to them, basically about the process of making things and living a life as a result of what you make."
On discovering the Supreme store:
"I walked through the doors of the Supreme store in 1994, and it changed my life. For me, I was let into the inside of wherever in New York because of the people I already knew. Then there was the whole thing of meeting people and hanging out all night long. Like talking to Harold [Hunter], and being like: 'Wait, what? You guys are all in a movie?' I think about how young I was, and how green I was. I didn't know what the fuck I was doing. Every corner I turned, I was dumbfounded. But I could not let anyone else realize that. I was stoked at everything."
On his inspiration for Fucking Awesome!:
"When you're making shit, no one gets it. No one understands. I don't just sit there at a computer moving shit around. I go out in the world, whether it's Paris or Pittsburgh, or a fucking shop in Stoke Newington that sells old books. I'll stand there for three hours and look through all that shit. And I might not find anything. But all of this is accumulated and shot out through my system. It's how the whole operation works as far as making this company.
You can head over to the magazine's site to read the whole thing. As well as the feature on Jason Hill, 032c's summer issue also included an interview with Virgil Abloh, in which the designer and Off-White™ founder discussed his reference system and inspirations.