UNDERCOVER's Jun Takahashi Speaks on His Creative Influences and Expression Through Fashion
''I'm not interested in fashion shows where the models just turn up."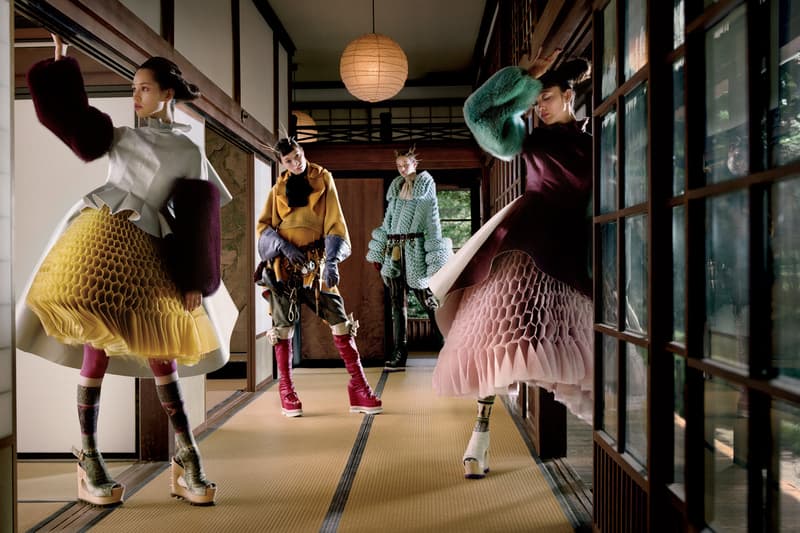 Japanese streetwear label UNDERCOVER has always been known for its ability to combine trends in modern streetwear with themes from luxury fashion. With collaborations alongside Supreme, Nike, and Uniqlo already under his belt, brand founder Jun Takahashi not only strives to create clothing but to cultivate a fascinating brand culture. In a recent interview with T Magazine, Takahashi says his concepts and designs are an extension of himself and how he sees the world:
I'm not interested in fashion shows where the models just turn up. What I want to express through a show is my perspective on the world. I want to really move people.
Takahashi goes on to talk about how rebellion helped shape the modern streetwear scene back in the 1980s, talking about the different genres of music in particular and how those messages made their way into fashion:
[The late '80s] was the last period when music and fashion were still linked, I would say — mods, punks, rockers, hip-hop. Once you saw a person's look, you could tell what kind of music they were into. They were like tribes. The people who were on the edge of the world, looking in — those were the people I felt I matched. I was twisted, you know? I'm not so much anymore.
Watch the special video made below for the article and read the full interview over at T Magazine. Be sure to take a look at some of Takahashi's recent work in HBX's editorial covering UNDERGROUND's 2017 fall/winter collection.