'Half-Life' Writer Reveals the Plot for 'Episode Three'
The G-Man appears yet again.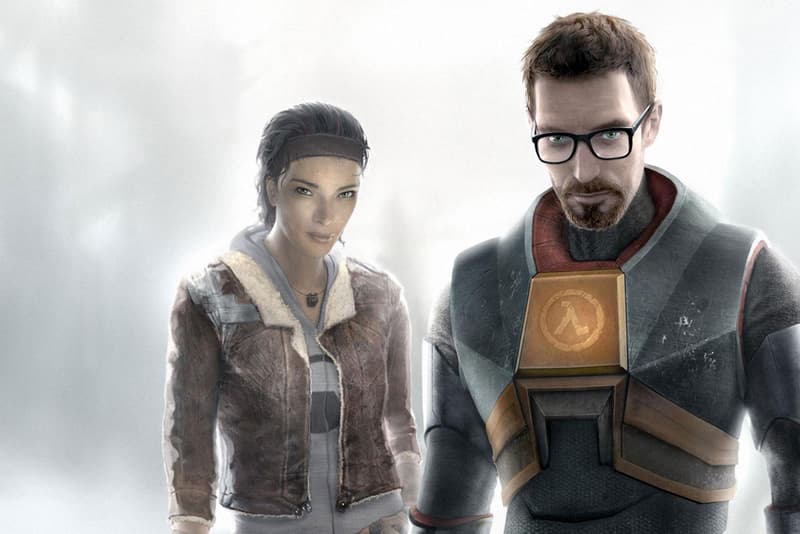 It's been nearly a decade since Half Life 2: Episode Two came out and left fans with a cliffhanger only rivaled by The Empire Strikes Back, and now the conclusion has been revealed. A few months ago the last of the game's writers Marc Laidlaw left Valve, the company behind the series, and has posted "Epistle 3" to his personal website, believing the next installment will ever see the light of day. The summary has been edited to change a few key phrases and names but the post lays out the plotline for the Episode Three that never was.
The post has been snatched, corrected with the proper Half Life names and posted on Pastebin by fans, but Laidlaw continues to represent the material as "fanfic." In the post the Borealis was equipped with a teleportation device that inadvertently sends protagonist Gordon Freeman, Alyx, and their teammates through time where they would find a "half ghost ship, half nightmare funhouse," where confusing time loops would leave them "confronting myriad versions of ourselves."
They would end up rigging the ship to travel into the Combine empire and self-destruct, but at the final moment, Alyx would be spirited away by the G-Man, the mysterious man in the sharp suit who's been behind everything in the entire Half-Life series. Gordon himself would be extracted by the friendly Vortigaunts, an alien species that has served as a deus ex machina rescue force in previous installments. Are you a longtime fan of the series, and does this give you closer? Tell us in the comments below.
Epistle 3 https://t.co/8BEG25AV7A

— Marc Laidlaw (@marc_laidlaw) August 25, 2017
My website's down for now. I guess fanfic is popular, even a genderswapped snapshot of a dream I had many years ago.

— Marc Laidlaw (@marc_laidlaw) August 25, 2017