Relive The "Last Shot" in 2018 When the Air Jordan 14 Returns
Celebrating the 20th anniversary of MJ's 17-footer.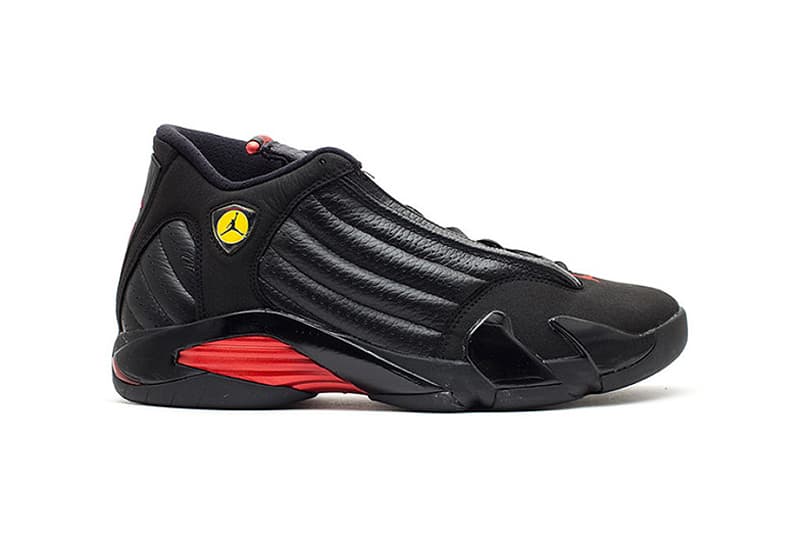 Undoubtedly one of the most iconic sneakers in history, the Air Jordan 14 "Last Shot" will make a triumphant return in 2018 for its 20th anniversary. The classic black and red Bulls colorway forever made its mark in basketball and sneaker lure when Michael Jordan hit the game-winning shot of the 1998 NBA Finals in Game 6 against the Utah Jazz with 5.2 seconds left on the clock to cement the Bulls and his sixth Championship and second three-peat. Returning for the first time since 2011, it is unclear whether or not this iteration of the "Last Shot" will have special packaging, special highlights and details or premium materials but it's all possible.
The Air Jordan 14 "Last Shot" 20th anniversary model is scheduled to release in June of 2018, possibly on June 14, the exact date of the anniversary. Stay tuned for more updates and let us know if this is cop or drop.