Nike's Latest Addition to the Kyrie 3 Family Sports a Familiar Face
An exclusive shoe for Irving himself — because you are what you wear.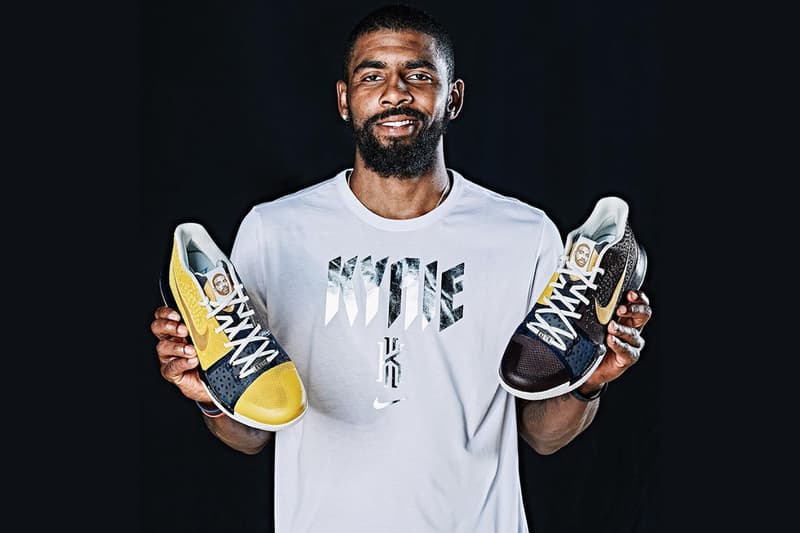 Trade rumours continue to swirl around Kyrie Irving, but that hasn't stopped the runaway success of Nike's Kyrie 3 shoe. The player was recently in Asia completing a tour with the sportswear company when he was gifted with a pair of the shoes sporting an image of the in-demand NBA player's face on the tongue in place of the usual branded logo. The shoe uses a variety of colors which, put together in a mismatched manner, gives it a distinct patchwork-effect finish. There's no word on whether these shoes will ever see the light of day in general release but we'll sure to let you know if they do.
The exclusive gifting follows the release of the Glow in the Dark Kyrie 3, which came out just a few days ago.