Clue Surfaces for Public Release of the KAWS x Air Jordan 4 "Friends & Family"
The black on black model has a "drop date."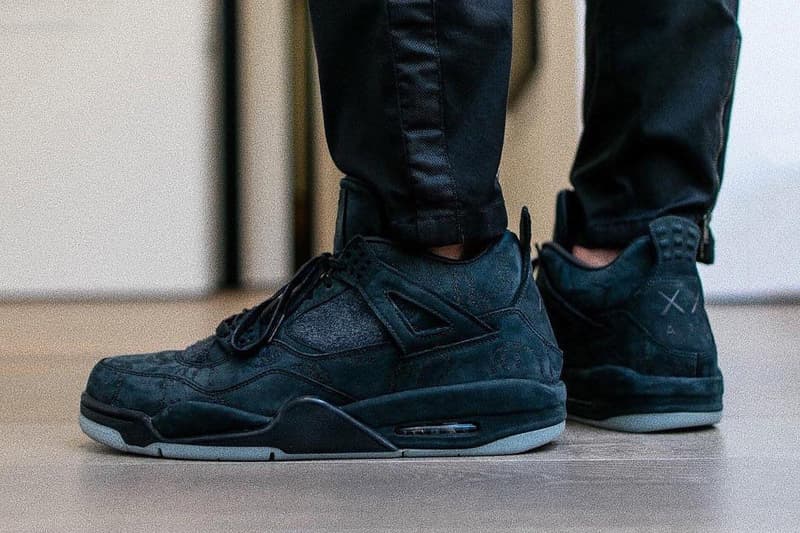 'The release of the grey KAWS x Air Jordan 4 could possibly be the biggest release of the year. But when the dust settled and all pairs were accounted for, a new "Friends and Family" design appeared and dreams were shattered at the fact that they were exclusive to only one person. Now, the black on black pair has a new clue and the recently released info could be hinting at a possible release. Yeezy Mafia, who seem to always correctly predict drops, gives the info and stock number of the KAWS x Air Jordan 4 "Friends & Family." But how limited will this release be if and when it ever happens? 2018 spring/summer is the clue given.
While Yeezy Mafia follows up with a #jk hashtag, they actually confirmed this will be happening and the price will be the same as the greys' retail tag. See the clue below.