HBO Unveils Streetwear-Inspired "Rep The Realm" Collection for 'Game of Thrones'
New pieces will be added each week to coincide with each aired episode, Carrots is up first.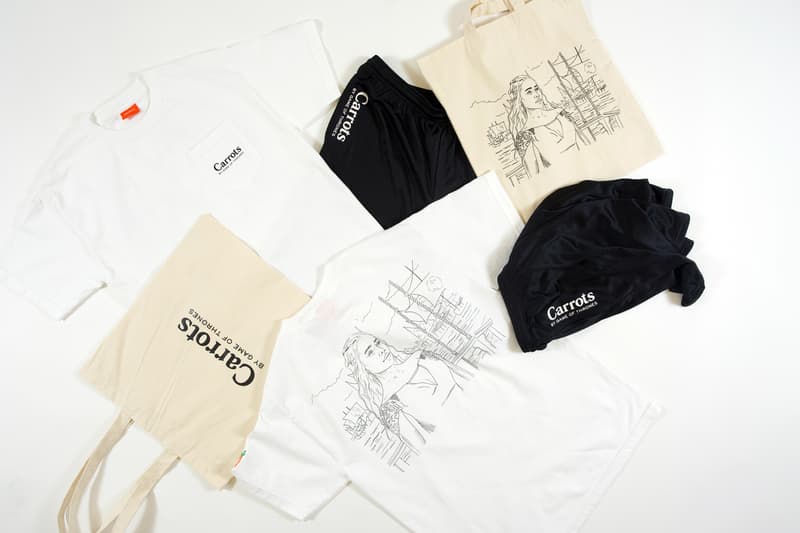 1 of 4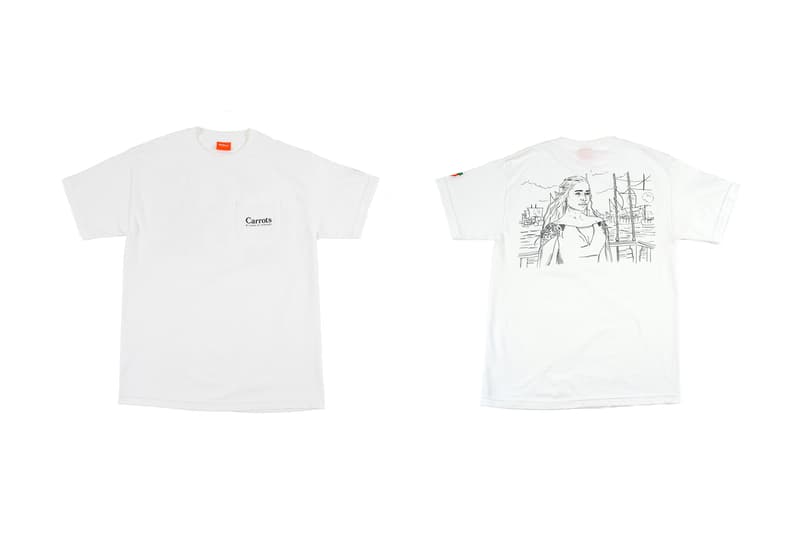 2 of 4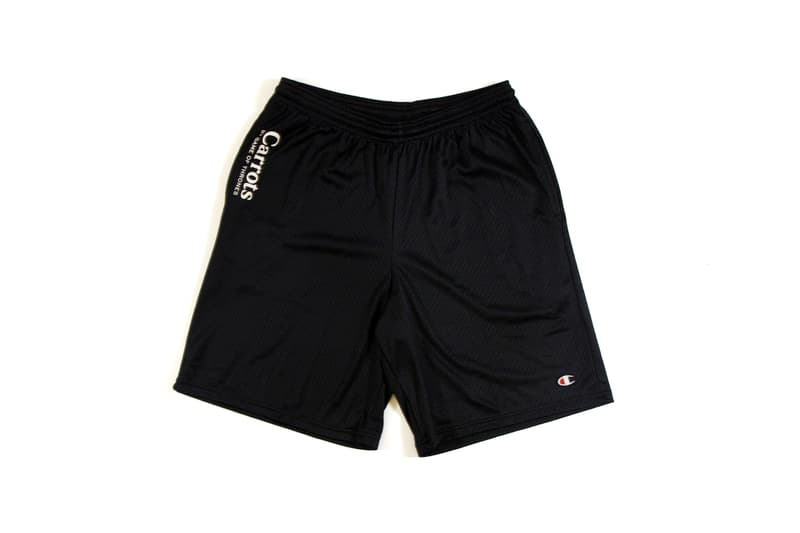 3 of 4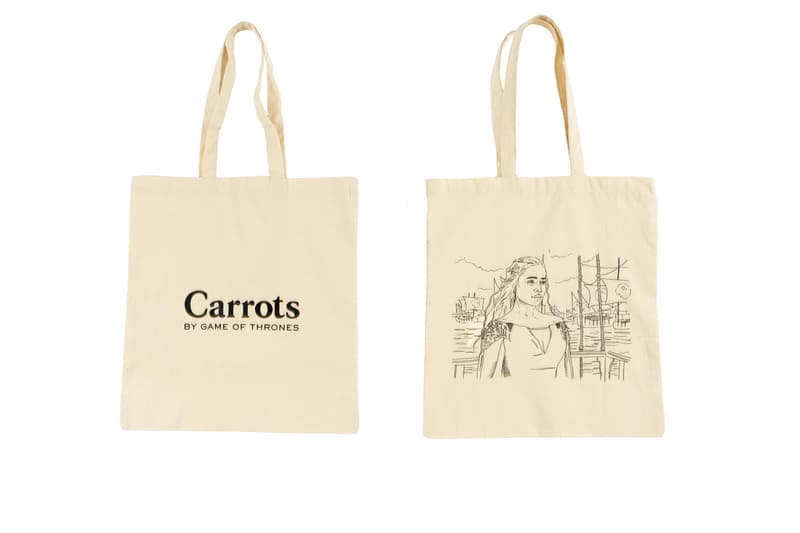 4 of 4
With season 7 of Game of Thrones already underway, HBO has announced that it has teamed up with a handful of well-known designers to create its "Rep the Realm" collection. Unlike other product drops in the past, the "Rep the Realm" collection will feature new pieces every week to coincide with the show's episodes. Lucinda Martinez, SVP, Multicultural & International Marketing at HBO, says the designers drew direct influence from the show, crafting each piece around Game of Throne's central themes.
Game of Thrones has captivated audiences globally for the past six seasons, immersing us in a world we couldn't wait to return to week in and week out. In celebration of the seventh season, we are proud to partner with seven unique designers who are creating collectable pieces of clothing and accessories that build upon the creativity and ingenuity of this iconic series to take the themes offscreen and into streetwear.
The collection will feature the work of seven different designers who identify as hardcore Game of Thrones fans, with the likes of Carrots, Billionaire Boy's Club, ALIFE, Dee & Ricky, 40s & Shorties, Koio and V/SUAL all lending their creative genius to HBO. Carrots is the first to unleash its collection featuring a tee with a custom Daenerys graphic on the back, a pair of Champion shorts, and a tote bag with the same Danny graphic.
Getting your hands on "Rep the Realm" merchandise won't be easy. Each week, fans will have the chance to compete for an opportunity to win the merch after it's announced via the designers' and HBO's social media, so be sure to follow the #RepTheRealm hashtag on Twitter and Instagram for your chance claim victory and take your place on the Iron Throne of merch.
Watch the video of the Carrots x Game of Thrones designer profile below. Be sure to also check out our comprehensive Game of Thrones guide if you aren't already caught up.