The Best Street Style on Instagram This Week Goes Heavy on the Workwear
It's a week of orange and yellow.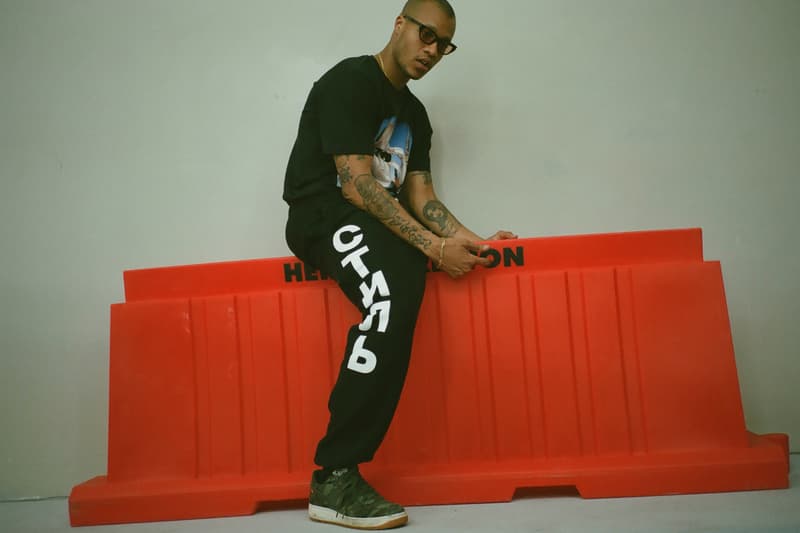 In this week's selection of the best street style on Instagram, brighter palettes that lean warm on the color wheel dominate the spectrum, with orange and yellow taking the main spotlight. Outfits receive a summer facelift by way of lighter indigo denim and crisp white, while Fall/Winter's default colors — black, navy and brown — take a backseat. We are also seeing more cropped trousers than before, though last week's monochrome trend is still hitting a high stride in softer shade variations (camel and washed indigo) as well as high-octane hues (neon orange and platinum white). Footwear choice goes back to basics with low-top silhouettes and white sneakers taking over the streets.
This outfit ushers in a lighter summer look without compromising a compound mix of textures and patterns. Artist @bryantdgiles pairs cropped, wide-leg denim trousers with a summer plaid shirt, a wooly jacket and white sneakers to tie down the look.
A monochrome beige safari suit is a fresh look for the warmer season that channels the workwear trend with lighter, more breathable materials. Pair it with crisp white tennis sneakers for the easy and clean outfit.
An outfit constructed of basic pieces that everyone should own — a white button down, black trousers, black leather shoes and a leather biker jacket — gets a unique twist by accessorizing it with a Dries Van Noten Gio vest and jewelry.
This take on American workwear highlights the texture and fit of washed, vintage denim. The outfit's various indigo shades and faded spots achieve a natural monochrome effect, which is rounded out with classic Vans slip-ons.
Lil Yachty, A$AP Rocky and Ian Connor flex in Nautica and AWGE gear in a '90s color palette that goes heavy on the red and forest green. Flacko rocks some Vans Old Skools and Lil Boat opts for the Revenge sneakers, while each outfit gets iced out with some bling.
A show-stopping outfit in neon orange and white from Mecca USA — an OG '90s hip-hop fashion brand worn by the like of The Notorious BIG and others — reiterates the retro vintage trend in streetwear and the rise of unisex fits.
A vintage college football sweater is a cozy staple that features bold graphics and some classic colors, while the jumpsuit continues to be the go-to unisex outfit of choice for the season.
Drake goes all-white in Stone Island track gear and what appears to be the unreleased OVO x Jordan Brand Trunner LX sneakers in white and tan leather. Stay tuned for more details on the upcoming sneakers.
A mustard yellow shirt and blue grid-print pants from 69 get balanced out by a black beanie on top and some black Doc Martens on the feet for a colorful and comfortable fit.
A bold outfit that goes for a retro Americana look with an automotive mechanic shirt, cropped jeans, orange sunglasses and socks and some black and yellow zebra print creepers. Pair this look with a matching outfit with a yellow crop top for a statement-making ensemble.