Snarkitecture Constructs a Celestial Pop-Up Shop for Valextra
Taking place during Milan Design Week.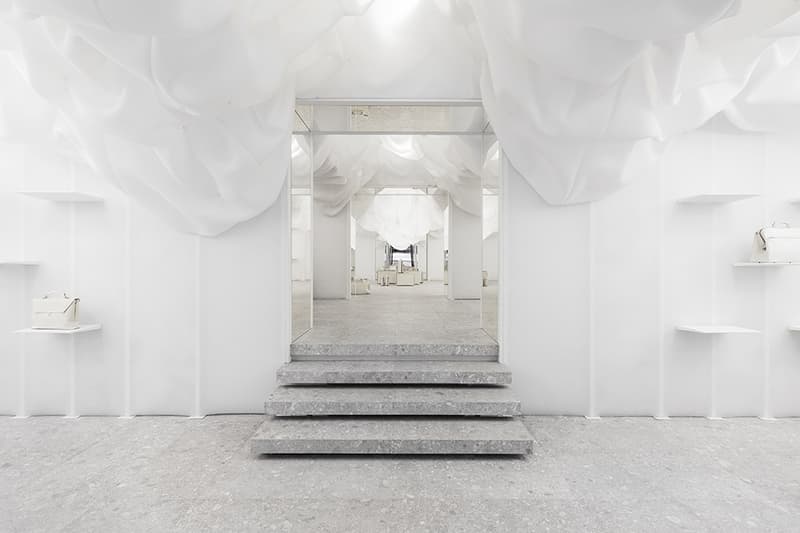 1 of 8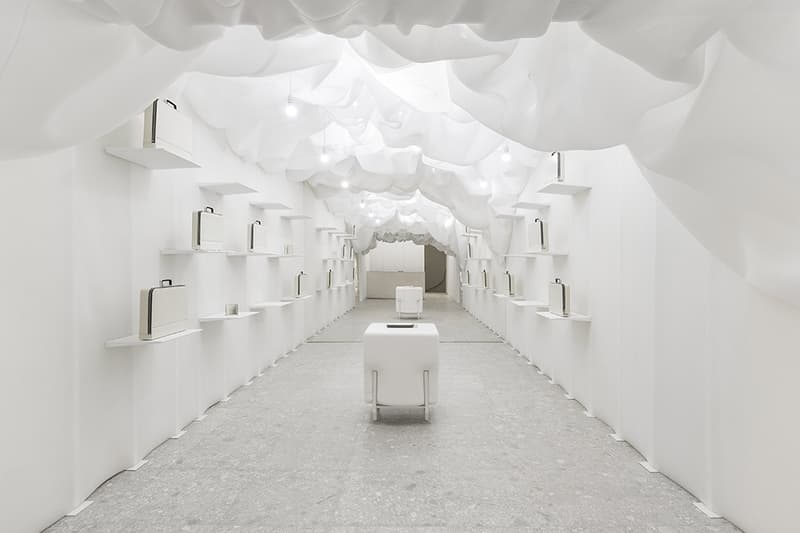 2 of 8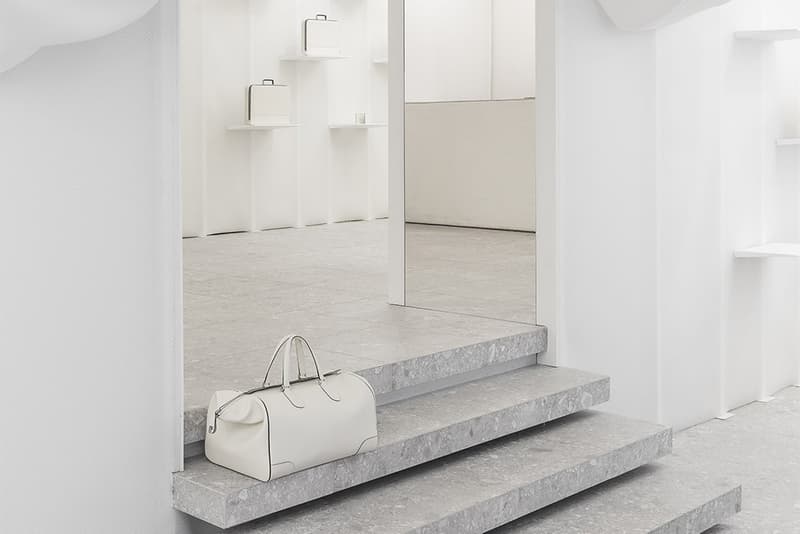 3 of 8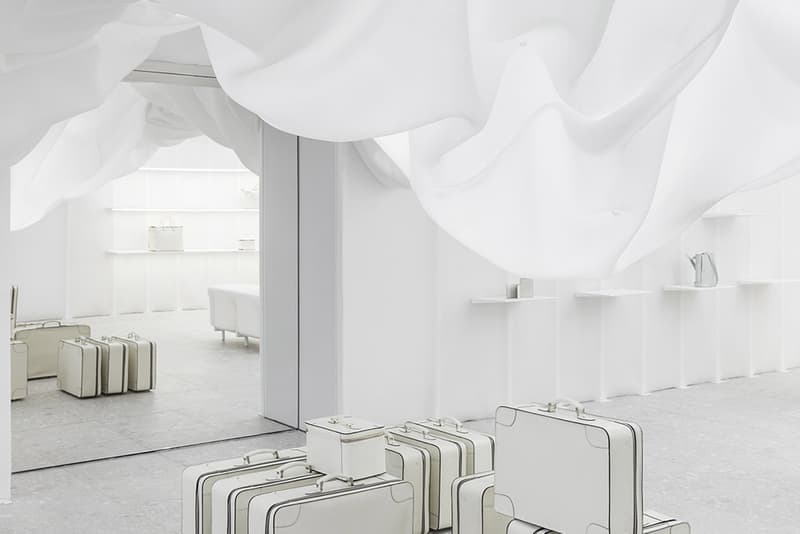 4 of 8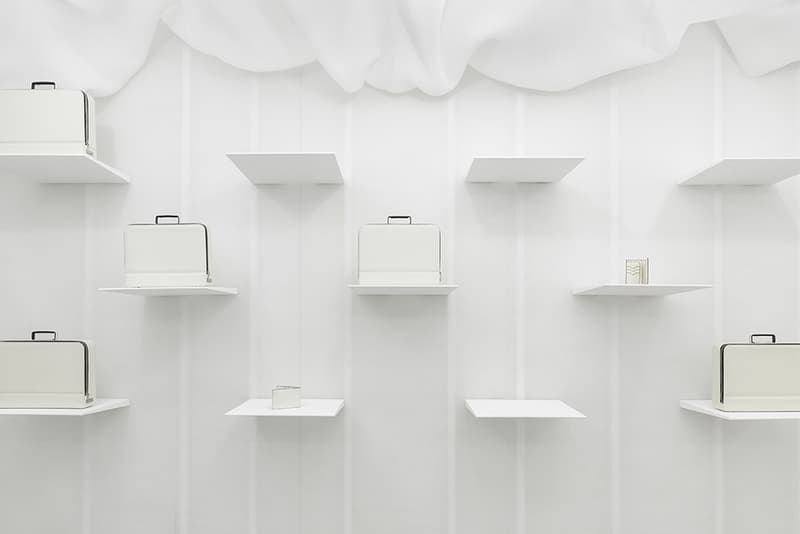 5 of 8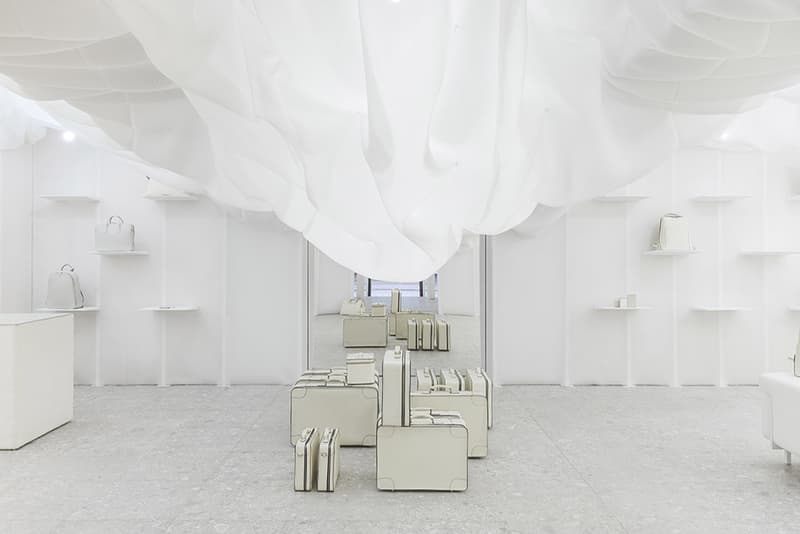 6 of 8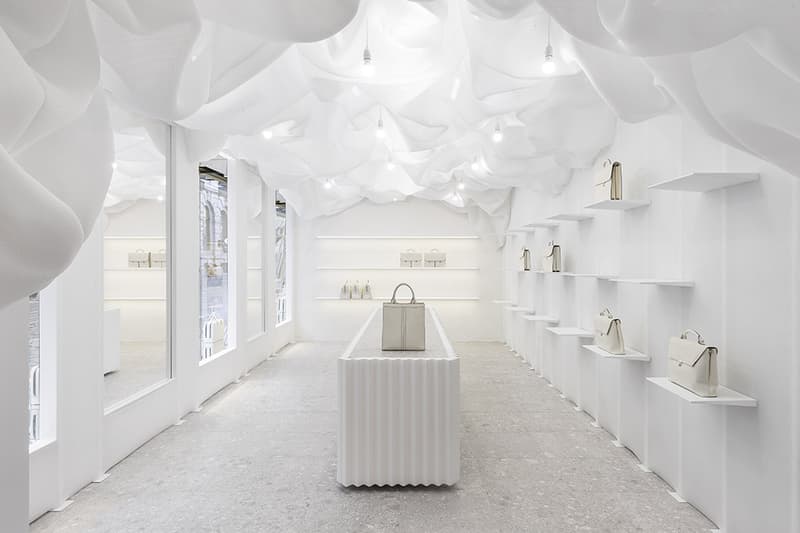 7 of 8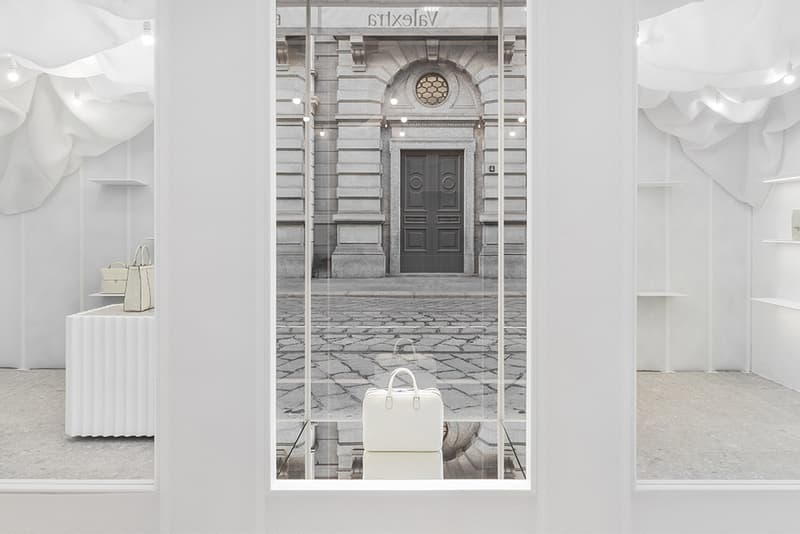 8 of 8
Design firm Snarkitecture has created a pop-up shop for Italian accessories brand Valextra during Milan Design Week. The all-white interior provides an overall ethereal vibe, through its monochromatic theme that extends down to the accessories. However, there's more than meets the eye as the contrast of delicate fabrics along the walls and ceiling are balanced by concrete-like floors. "We were interested in the juxtaposition of hard, architectural surfaces with soft textures, as well as the play between precision (the grid-like scaffold) and looseness (the irregular scrim fabric)," Snarkitecture added in an interview with Dezeen. The cloud-resembling pieces were crafted with mesh while transparent fabric was stretched along the walls, showing off the underlying scaffolding and giving off a surreal ambiance. The series of rooms were lit by pendant lamps that blended seamlessly with the rest of the interior. Celebrating Valextra's 80th anniversary, the shop featured its MonochroMe collection, updating its vintage archive of leather luggage, handbags and wallets.
To see more works from Snarkitecture, check out The Beach installation in Paris and its construction of KITH Brooklyn.