Off-White™ Designs a Concert T-Shirt for John Mayer & Dave Chappelle
Commemorating a "once-in-a-lifetime" performance.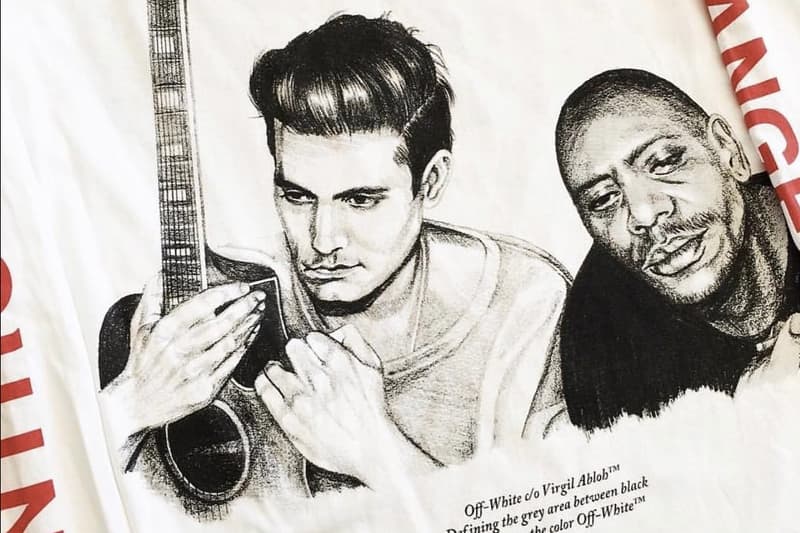 John Mayer and Dave Chappelle took to the stage of San Francisco's The Fillmore this weekend to perform a "comedy and music hybrid" show that saw the longtime friends partner up to deliver a genre-mashing ensemble. Available exclusively at the shows was a T-shirt design by OFF-WHITE, which features a black-and-white sketch of the two artists side-by-side, with "CONTROLLED DANGER" — the name of the show — printed on both sleeves in red type. Check out the design above, and don't miss OFF-WHITE's newest lookbook commemorating the opening of its Toronto outpost.