Inking Sneakers: Commonwealth x ASICS Reinterpret Philippine's Ancient Warrior Culture
An adventure into the highlander region to create the Gel-Lyte V "Kultura."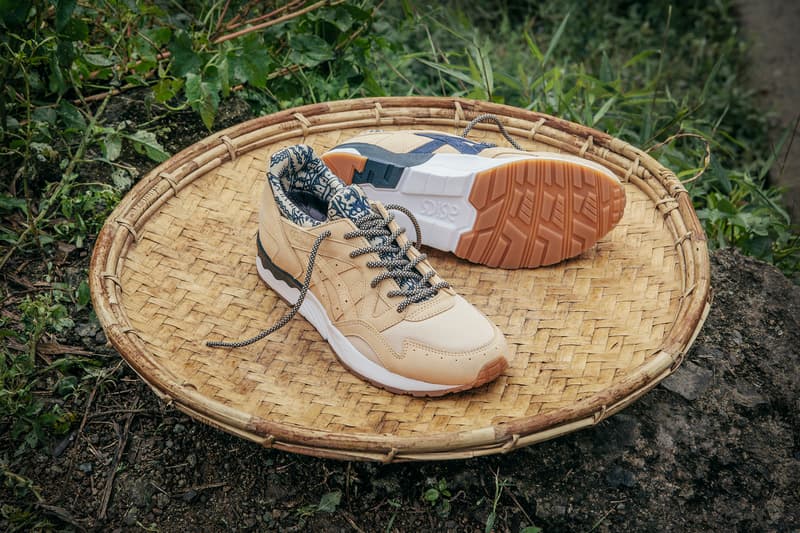 1 of 5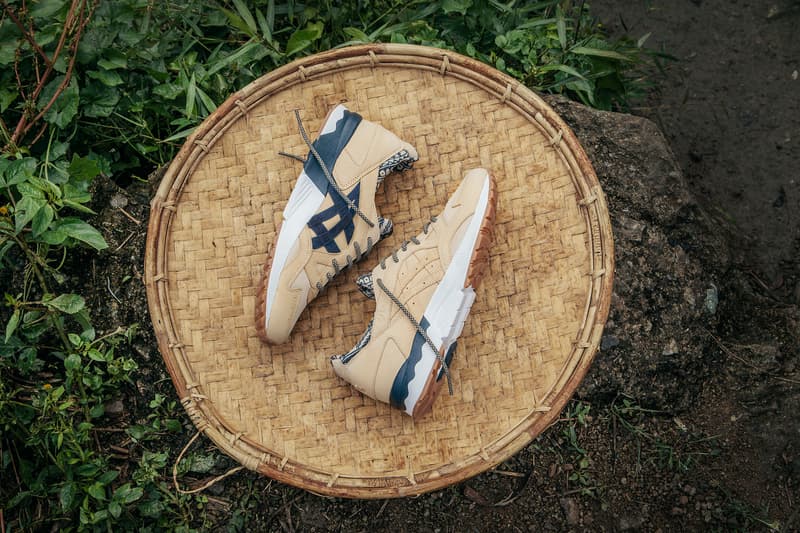 2 of 5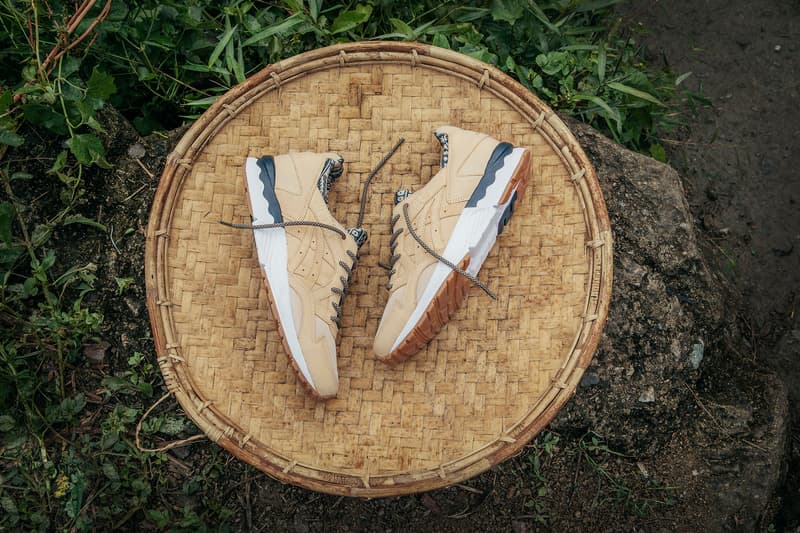 3 of 5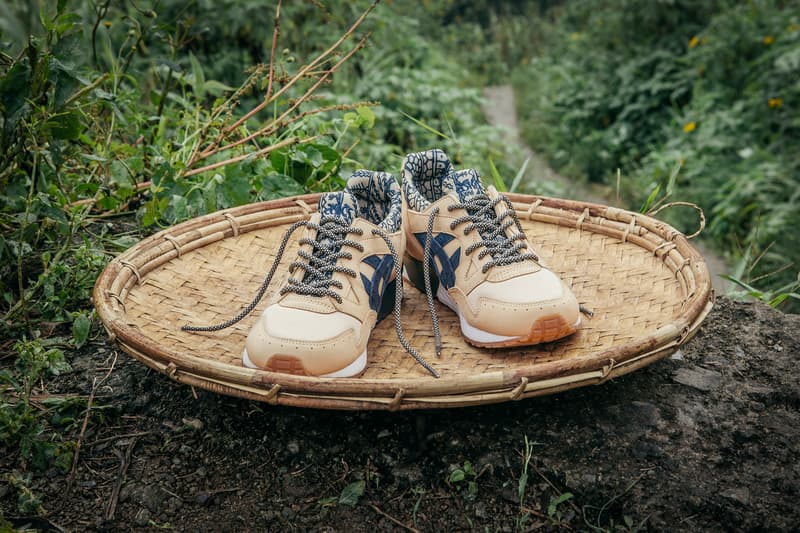 4 of 5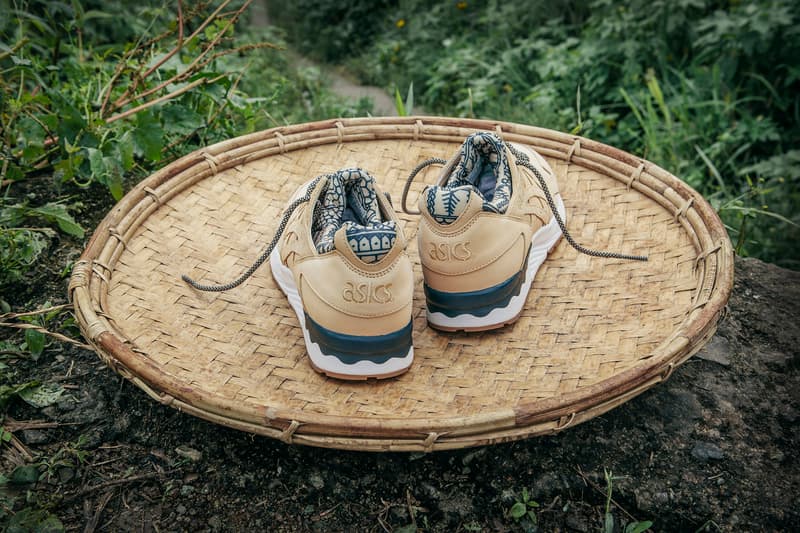 5 of 5
When Commonwealth first spread its wings landing upon the sunny shores of Manila, legions of streetwear faithfuls rejoiced as the influential retailer took aim at helping the nation and its bustling capital play catch up with the rest of streetwear-faring world. Along with established outposts in Virginia Beach and Washington DC, Commonwealth have transitioned itself from a humble apparel purveyor into a well reputed lifestyle brand. Ushering in such names as NEIGHBORHOOD, Bedwin & The Heartbreakers, Brain Dead, maharishi and others to a market curiously fascinated with what the finest tastemakers have to offer, the award-winning shop have done well to spearhead a movement keen on keeping its people stylistically abreast with its surrounding neighbors. At the helm stands Omar Quiambao, the empire's co-founder and creative director. With a portfolio that spans several artistic disciplines, ranging from design to art direction and category expansion to brand identity, Omar keeps busy offering his expert insight to a broad range of clients in various genres. An ever-impressive list that boasts such names as New Balance, Reebok, Anti Social Social Club and Stussy, he has also worked alongside some of the music industry's brightest stars; Travi$ Scott, Pusha T, Lupe Fiasco and N*E*R*D, just to name a few.
With that said, Commonwealth in collaboration with ASCIS, thought about creating a shoe as unique in design as is culturally respectful to the country it honors. Drawing artistic influence from an ancient warrior tribe presiding in the mountainous region of Luzon, the pair turn to the indigenous Butbut settlers of Buscalan Kalinga — its native daughter Apo Whang-Od in particular. Celebrating her 100th birthday earlier this year, Whand-Od is considered the last true standing mambabatok — traditional Kalinga body adornment artist — and is acknowledged as the oldest practicing advocate in the Philippines. A national relic of sorts, her hometown welcomes visitors the world over, oftentimes reaching several hundred a day who happily make the pilgrimage hoping to inherit the intricate impression work of the living legend herself. Applied to a long bamboo stick is a sharp thorn picked fresh from a nearby pomelo tree. A charcoal/water mixture, then punctures the skin in a rhythmic tapping motion finalizing the outline of the design.
1 of 3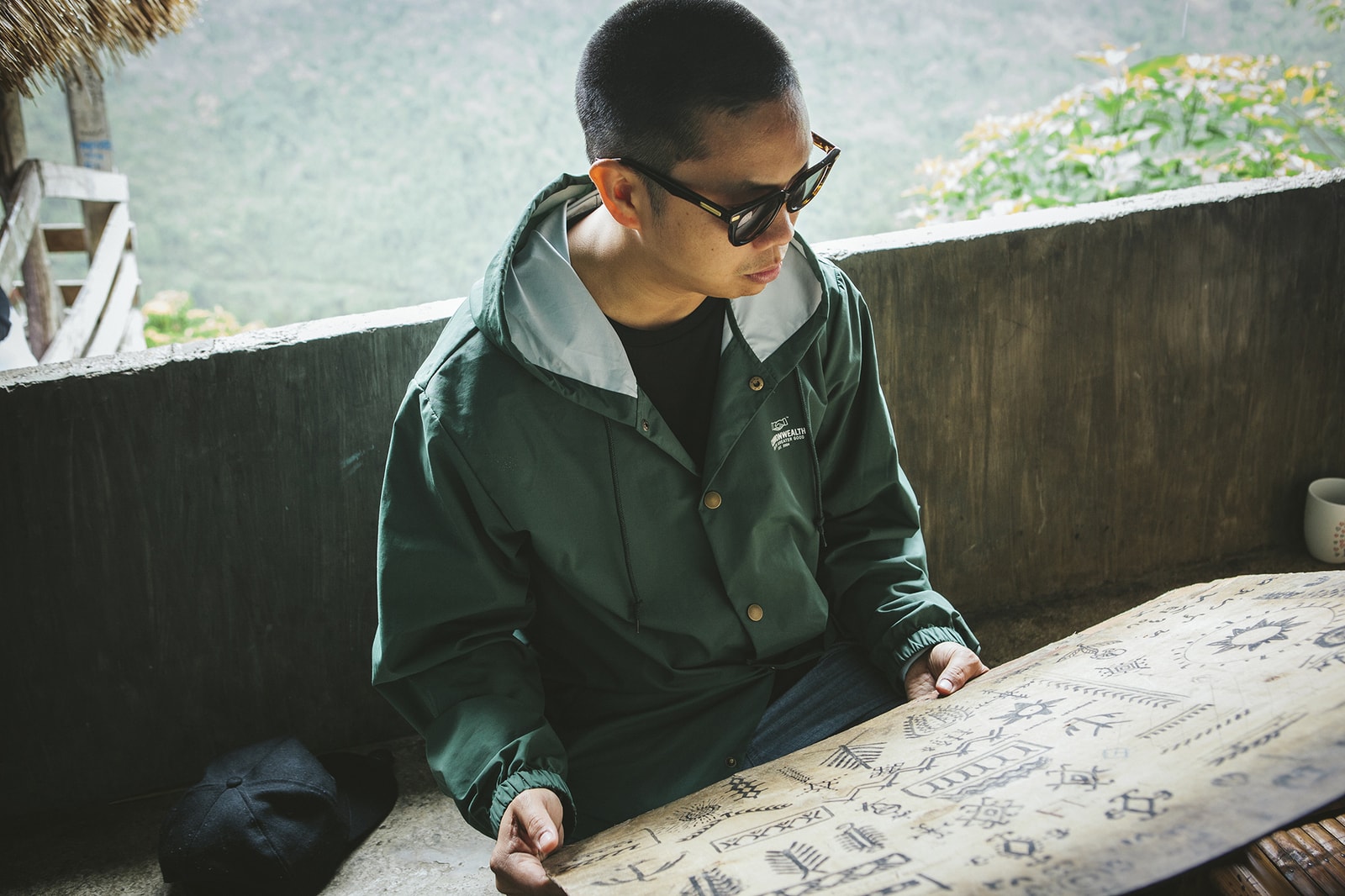 2 of 3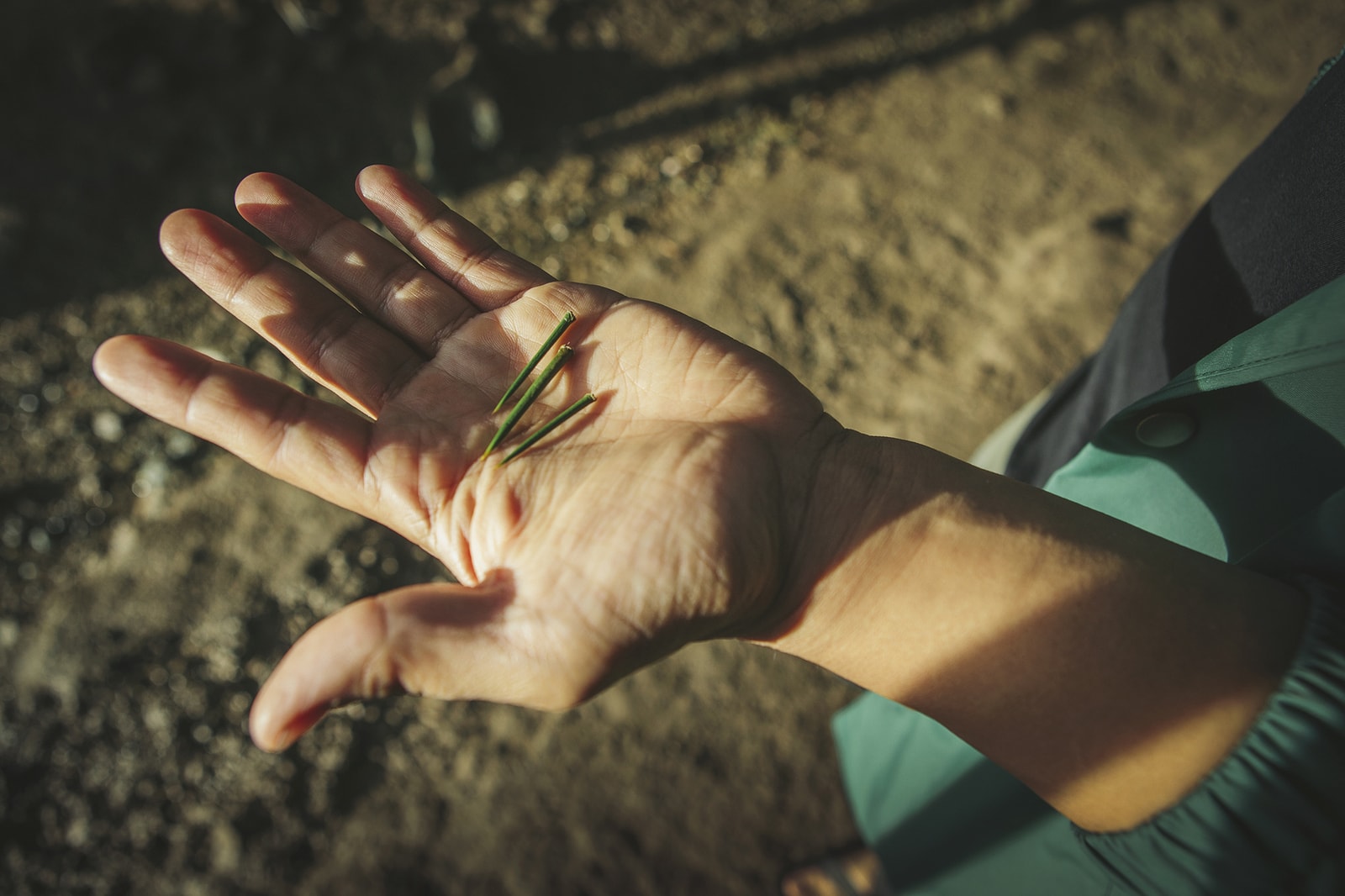 3 of 3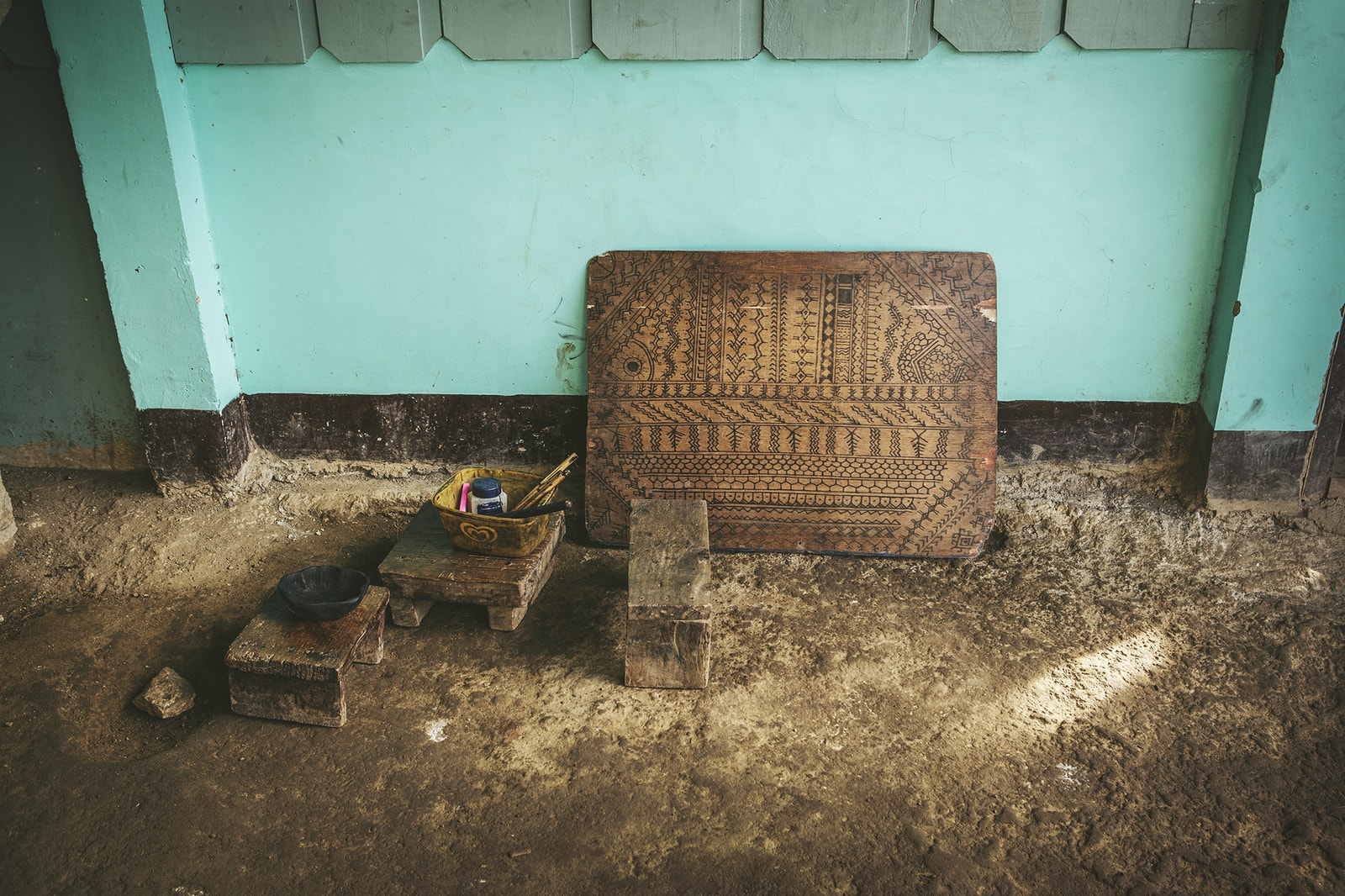 Said to have been introduced a thousand years before her time, Whang-Od began the art while still in her teens. A practice once upon a time reserved for the fiercest of warriors, such soldiers earned tribal imprints by protecting village grounds from outside intruders. A custom historically passed down through ancestral bloodlines, Whang-Od, having never bore children, looks now to pass on this most sacred tradition to several of her great grand nieces.
Paying homage to the tribe and the picturesque region they inhabit, Omar journeyed out to the village learning the lay of the land while interacting and living as the locals do. Taking time to chat with us, he details his time spent with Whang-Od and shares how her work influenced the brand new Commonwealth x ASICS Tiger Gel-Lyte V "Kultura."
Having partnered with ASICS in the past, can you describe your relationship with them and detail how this specific project came about?
Our relationship with ASICS Tiger has been great. There is a mutual respect for what each company brings to the table. We feel honored that they trust us with being able to share our stories through their historic footwear catalog. In the past, we've had the opportunity to work with ASICS Tiger in the US. With our expansion in the Philippines, it created an opportunity to work with the regional offices. Both sides wanted to create something special for the region.
Can you touch upon the design inspiration for the shoe?
Simply, the inspiration for the shoe is the Kalinga people and their custom of tribal body adornment. And on a deeper notion, to share a cultural exchange that would create interest in the Philippines and inspire those looking from abroad.
What drew you to the Kalinga culture?
Due to the mountainous terrain and warrior-like culture of the people, the Kalinga were able to preserve their culture despite centuries of occupation in the lowlands by the Spaniards, Americans and Japanese. This includes their custom of intricate body adornment that dates back a thousand years. Leading us to the amazing story of Apo Whang-Od. Born in 1917, she is the oldest mambabatok in the Philippines.
1 of 3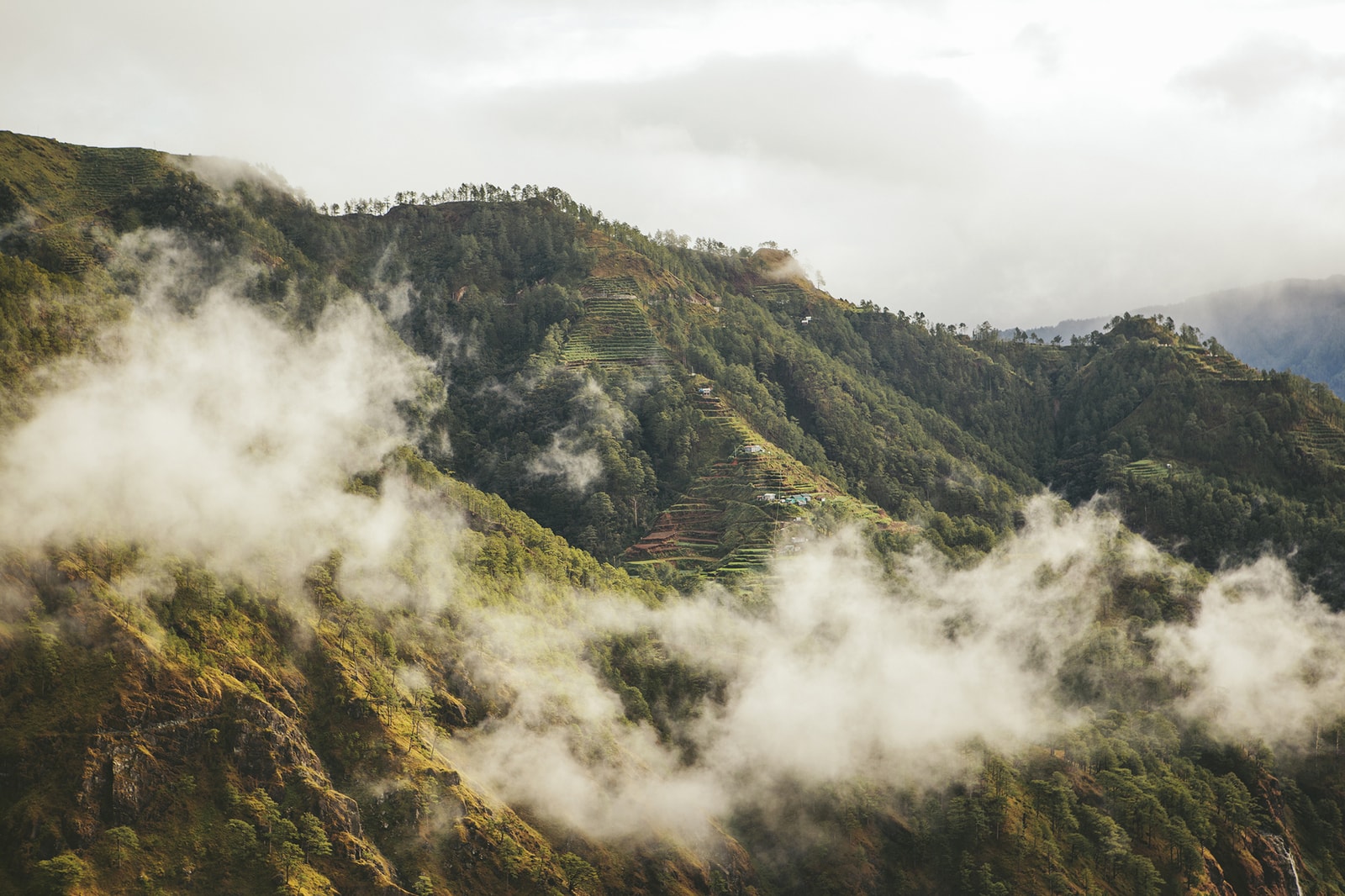 2 of 3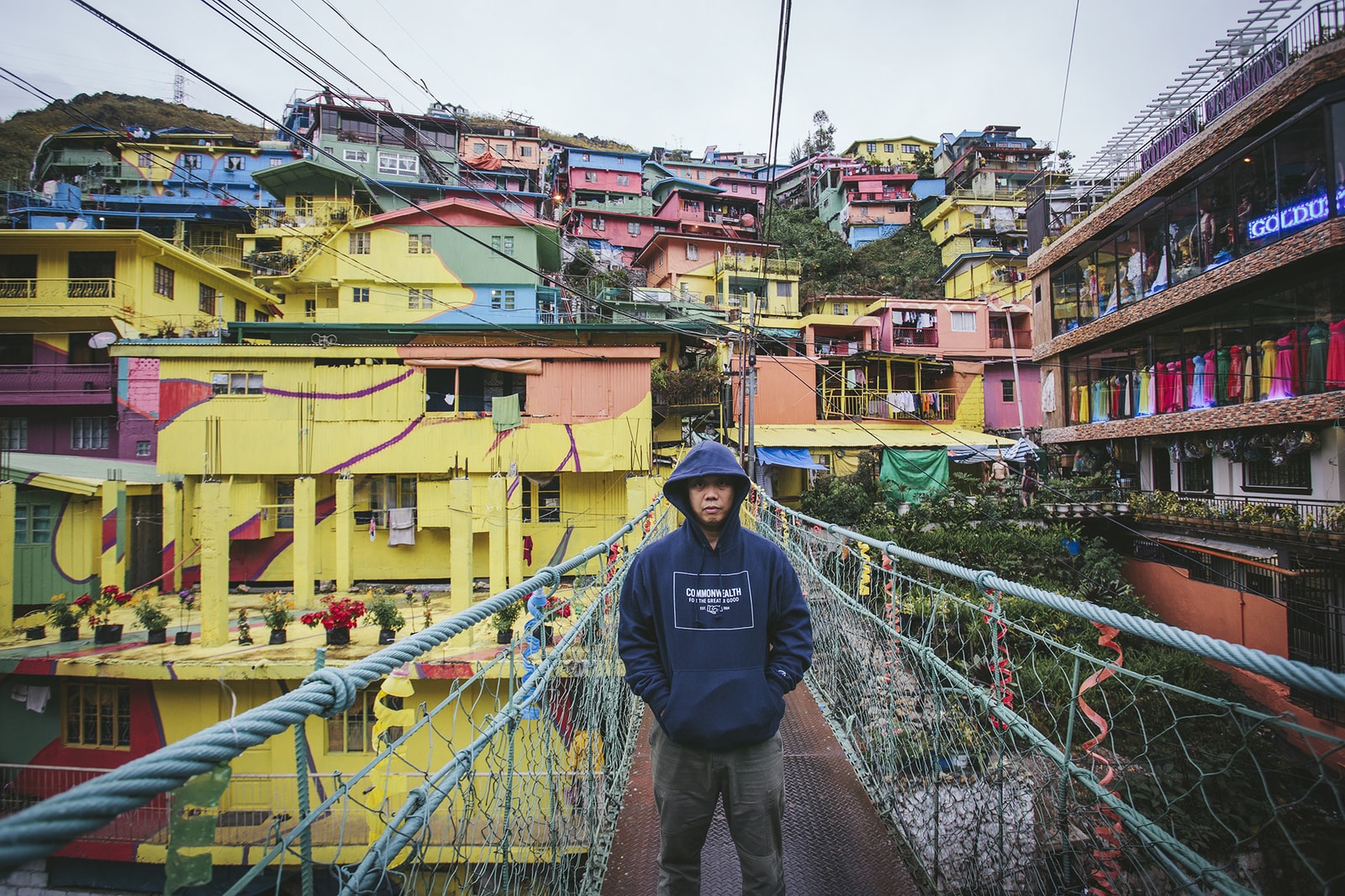 3 of 3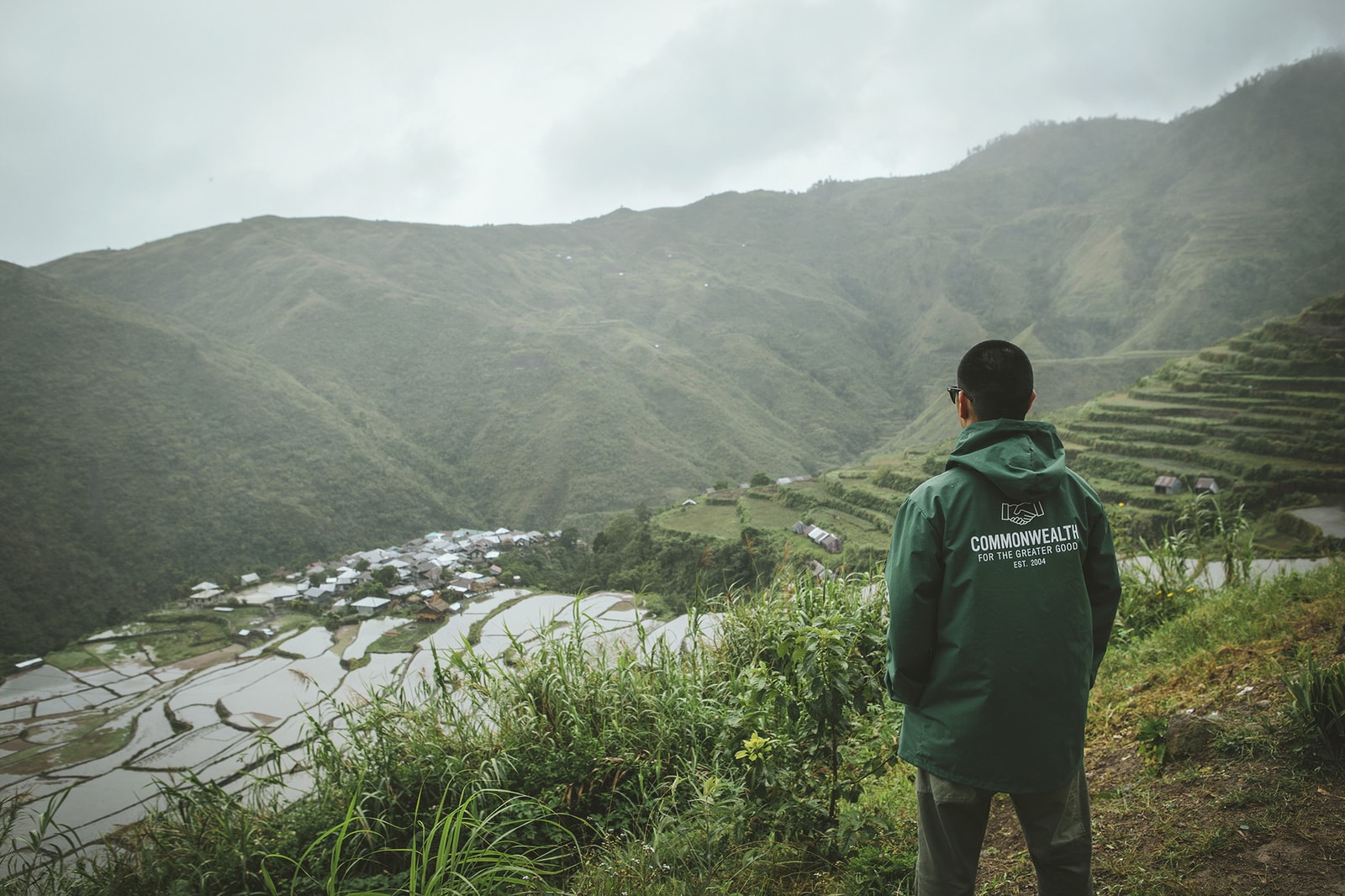 What were your experiences like staying with the Kalinga tribe?
For being such a short time (about five days), it was insightful and humbling. We brought our own supply of vegetables and groceries from the local market, which was about five hours away! We prepared and cooked our own meals and drank the local coffee which was strong but sweet. We explored the village and passed out some bags of house necessities, like detergent, slippers and matches etc. We also brought a few basketballs for the kids because ball is still life even in the mountains of Luzon! We heard tales of revenge firsthand from one of the last warriors still in the village and exchanged stories with other travellers visiting the village. Having lived in NY and LA the past 20+ years, experiencing the ways of life in the village helps to remind you that you can still live a much simpler life without so many technological "conveniences" and still be happy.
1 of 2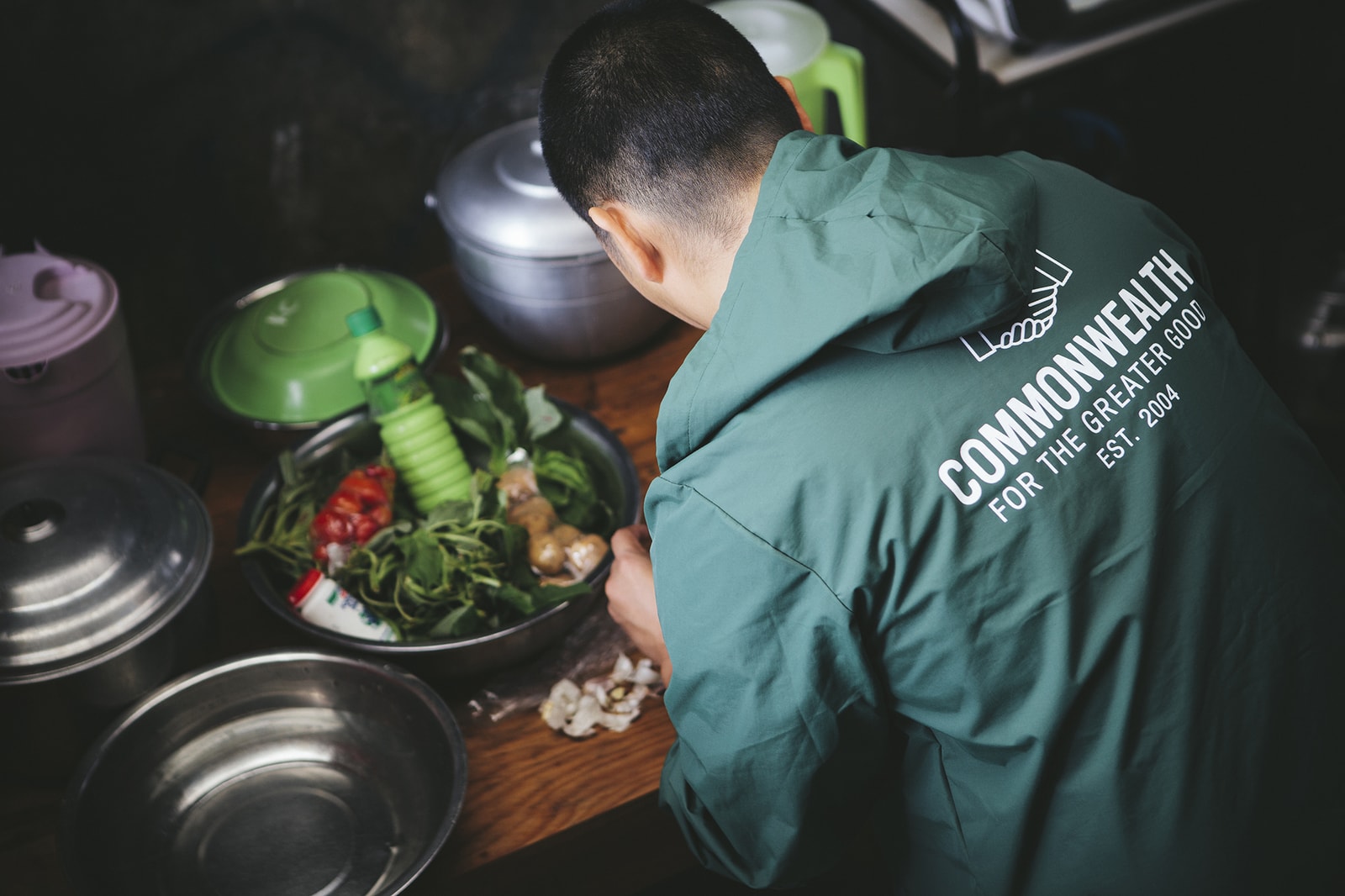 2 of 2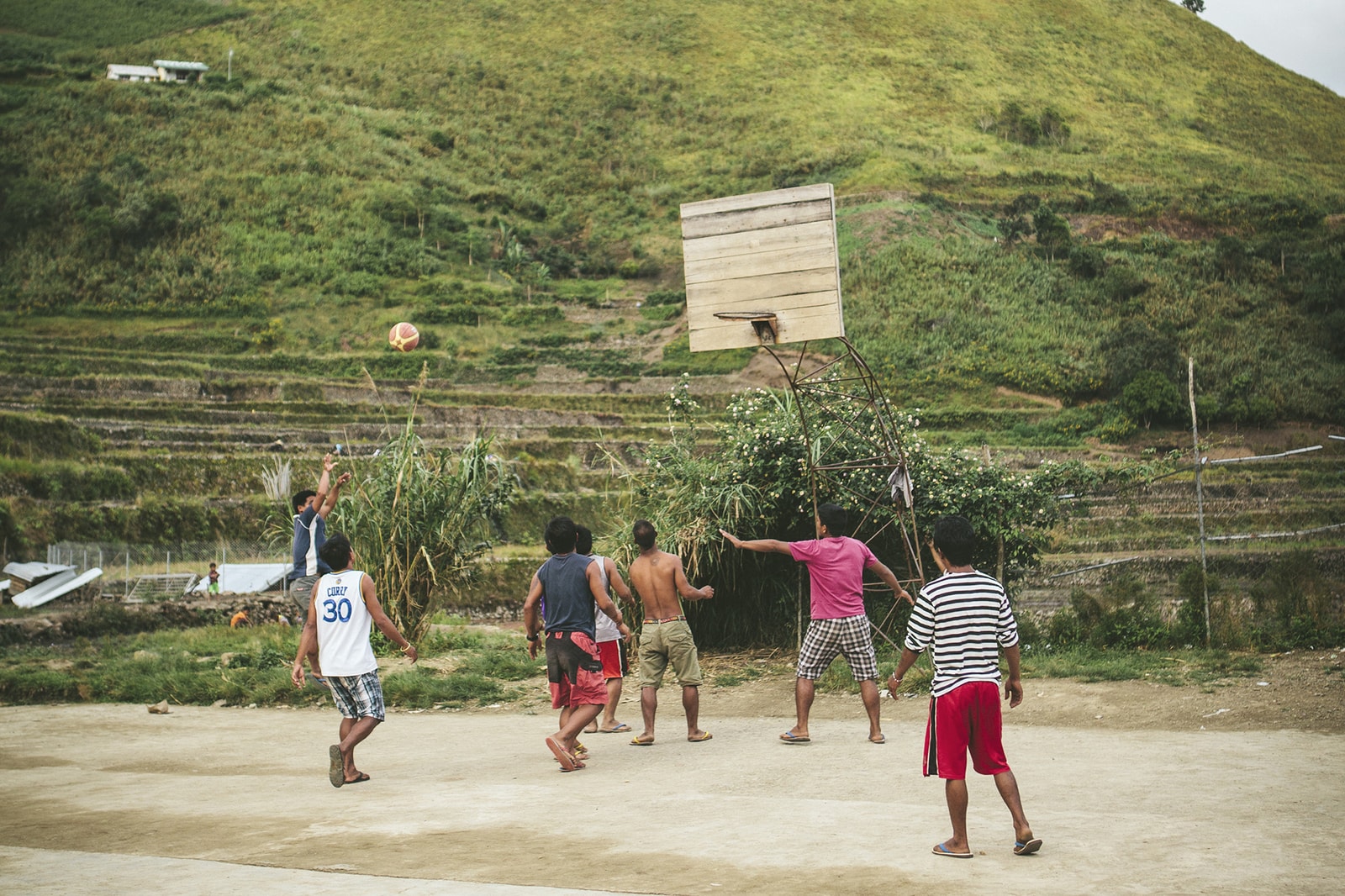 What was it like interacting with Apo Whang-Od?
Just to give some insight, due to both national and international media exposure, Apo Whang-Od's popularity has magnified. Once you arrive at the village, regardless if you are a celebrity or not, all have to queue up the day before for a session. The weekend we were there, over 200 people came specifically to get work done by her. Most are actually worked on by Apo Whang-Od's apprentices — her great grand nieces.
Although we arrived before, we waited through the weekend before sitting down with Apo Whang-Od. Lasting about 20-30 minutes, I would describe my session as calm, but intense. The Kalinga use a technique called "batok" that dates back a thousand years. There isn't much interaction or conversation during a session, so we took the time to meet with her prior to that. I found her to be both humble and proud in a stoic manner. Still mentally sharp at 100 years young.
1 of 2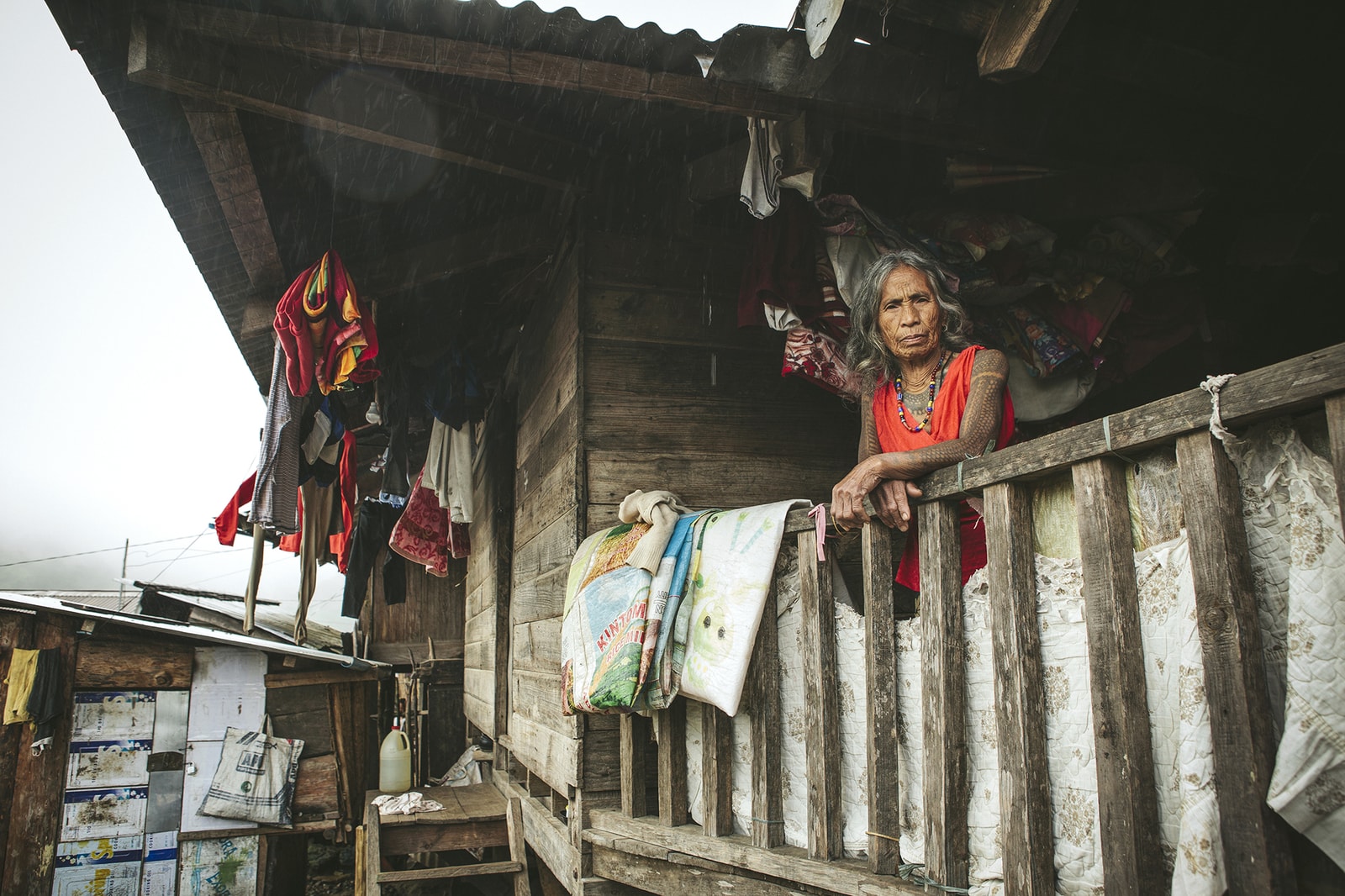 2 of 2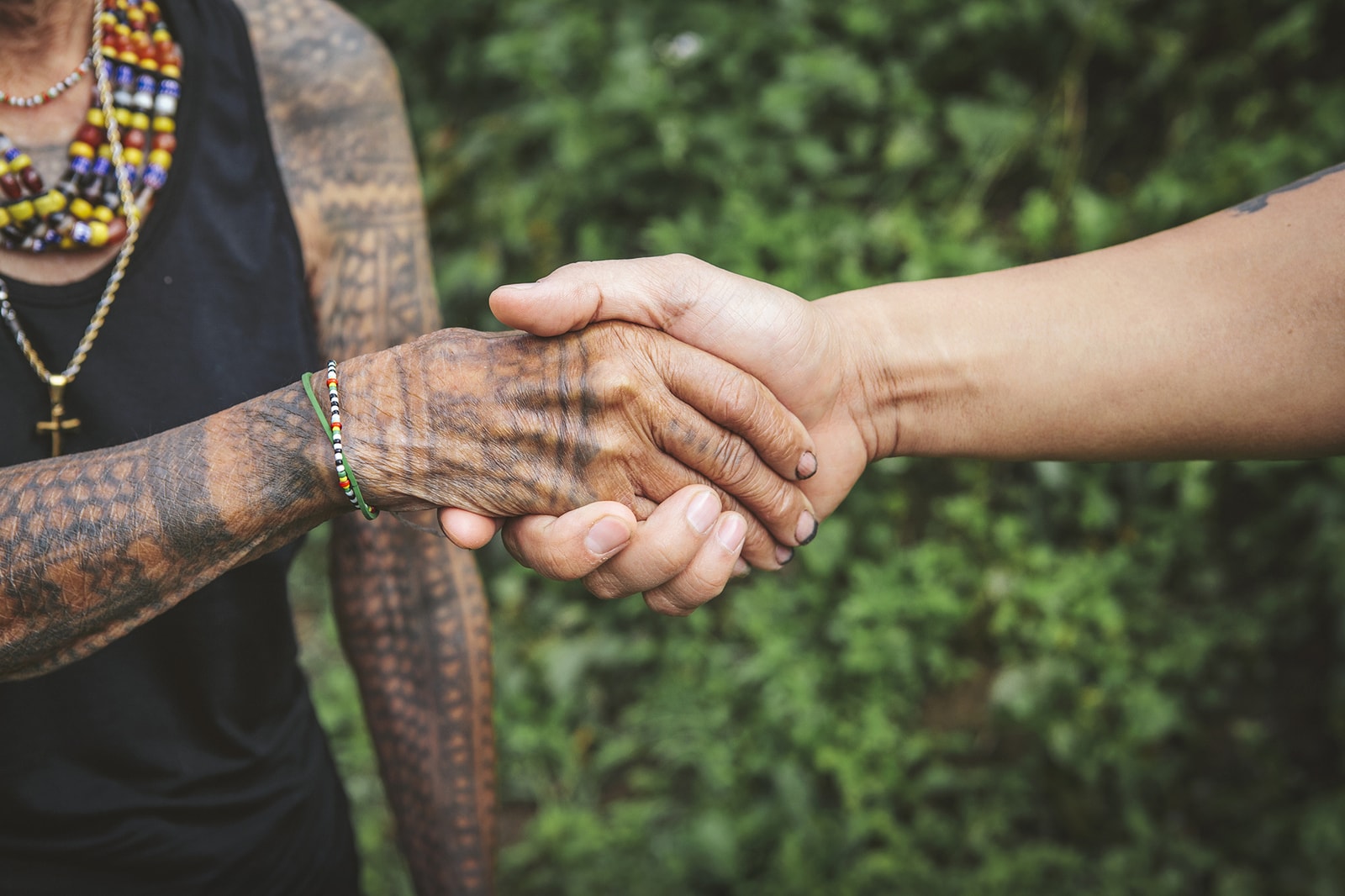 What does the name Kultura mean to you?
Kultura is the Tagalog/Filipino word for "culture." Wanting to reinterpret the phrase "Do it for the culture," we decided to play off of that theme and re-frame our project with a more historical context focusing in on the customs, arts, and social institutions of a particular nation and ist people.
The Commonwealth x ASICS Tiger Gel-Lyte V "Kultura" will release at Commonwealth store locations on April 7.
What to Read Next
Arriving as a part of the brand's upcoming "Medal Pack".
---
Arriving in either "Ash Rock/Cream" or "Black/Cream".
---
Neon green, yellow, oranges, blue and more dress up the classic runner.
---
The two-piece capsule is designed with sustainable materials.
---
Causing a frenzy both on and off court.
---
Here are some Twitter responses from Martin Luther King Jr's daughter and others.
---
In celebration of his 44th birthday.
---
Featuring two velcro-ed Blazer Low ACs.
---
The coveted model gets another rework.
---
---
---
"So watch how you speak on my name."
---
Could they be working on something?
---
Highlighting traditional indigo dying.
---
More ▾
Adblock Detected.
We charge advertisers instead of our readers. If you enjoy our content, please add us to your adblocker's whitelist. We'd really appreciated it.