Sneaker Store Spotlight: Knock Kitchen & Kicks
The hybrid space located in Bangkok, Thailand.
Always striving to bring you the best and latest news in footwear and fashion, HYPEBEAST is pleased to offer up a new series, Sneaker Store Spotlight. The new series aims to highlight footwear retailers from around the world, all united under the same love of streetwear and sneakers. Offering up only the best, each store executes a unique experience for customers, differentiating them apart from the rest. For the first honors, we take a look at Knock Kitchen & Kicks, the hybrid sneaker store and restaurant, located in exotic Bangkok, Thailand.
History & Design
1 of 7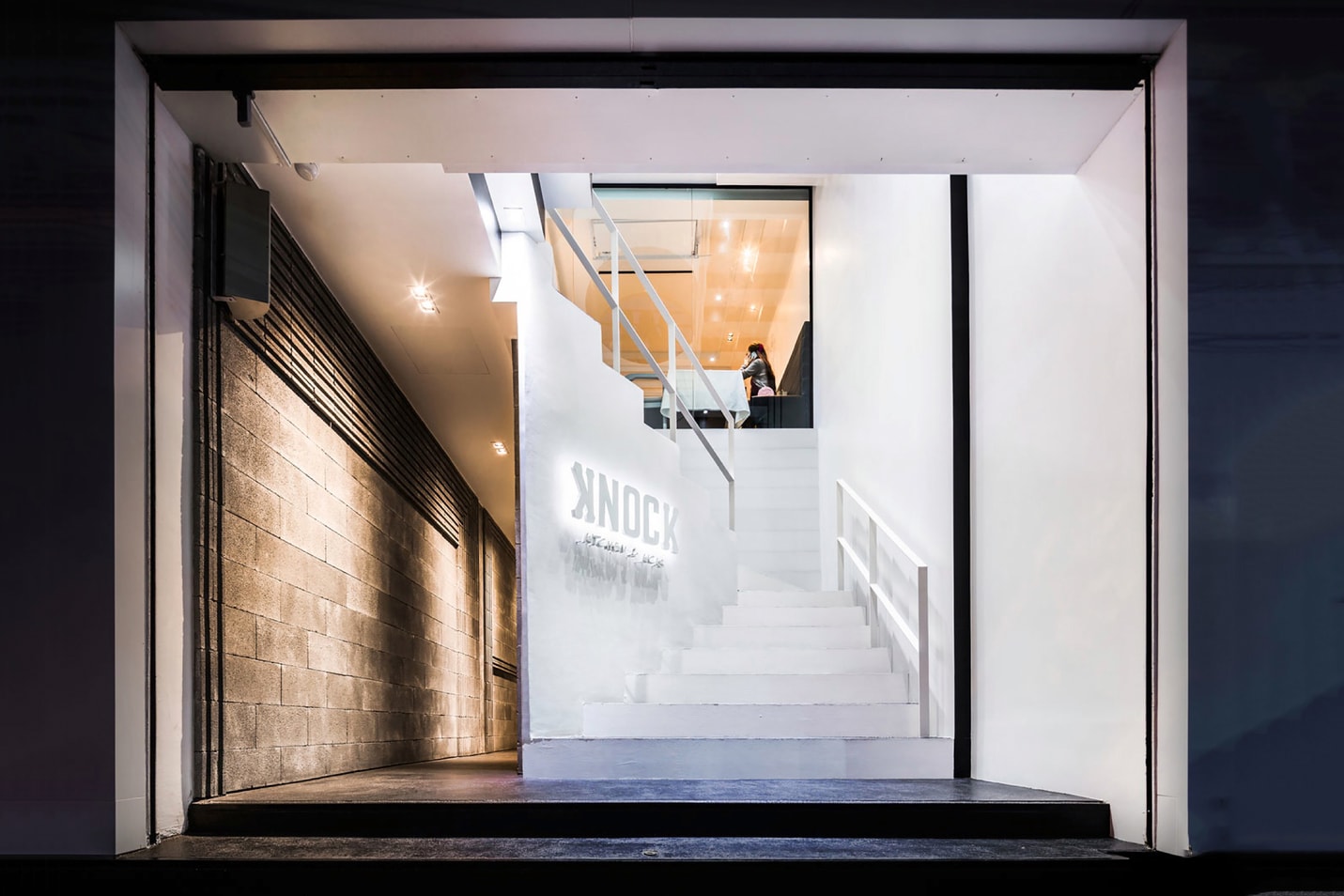 2 of 7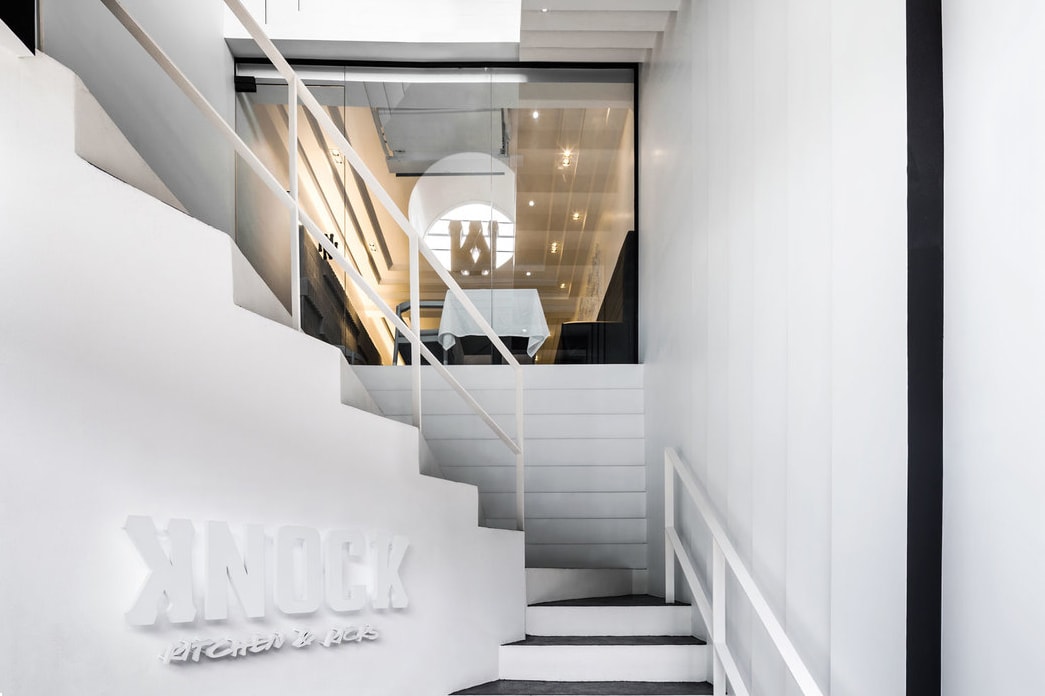 3 of 7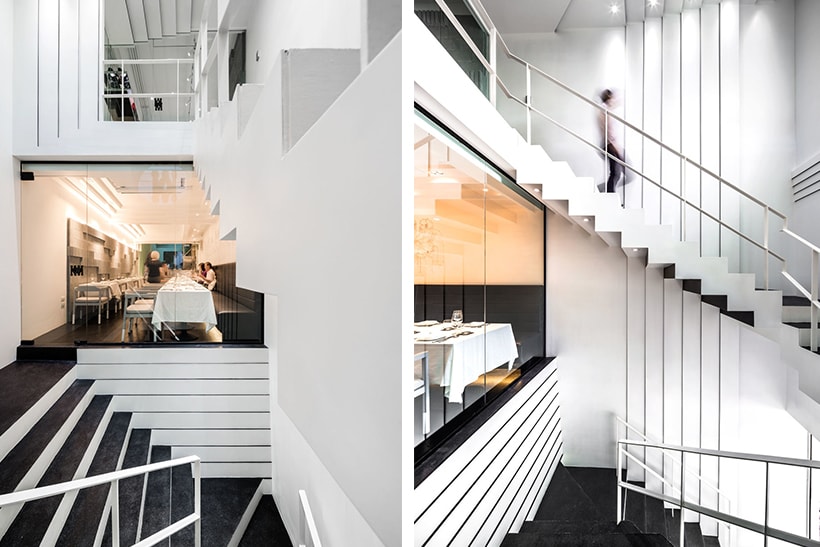 4 of 7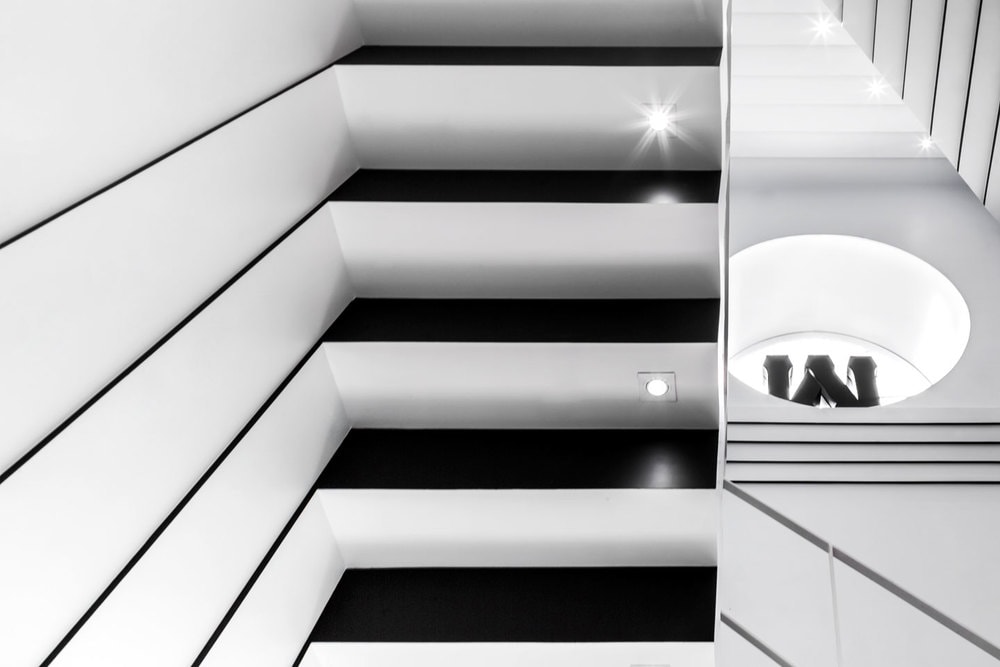 5 of 7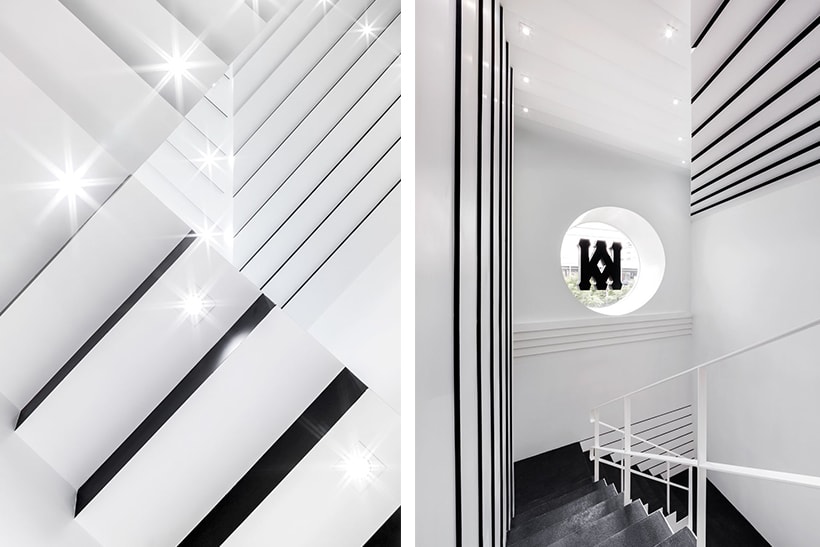 6 of 7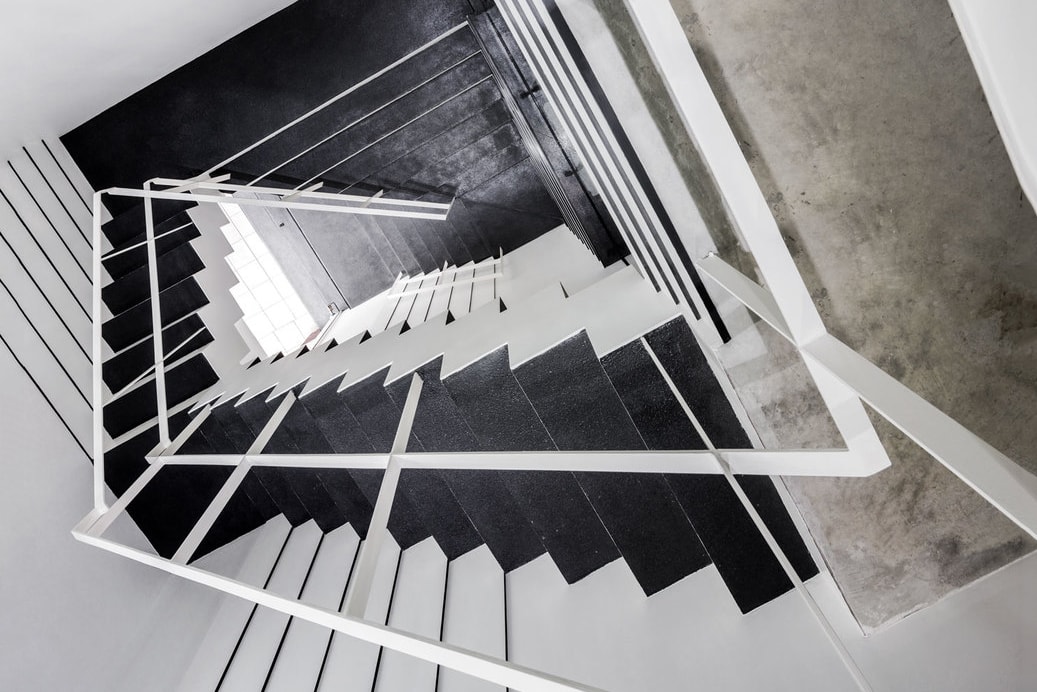 7 of 7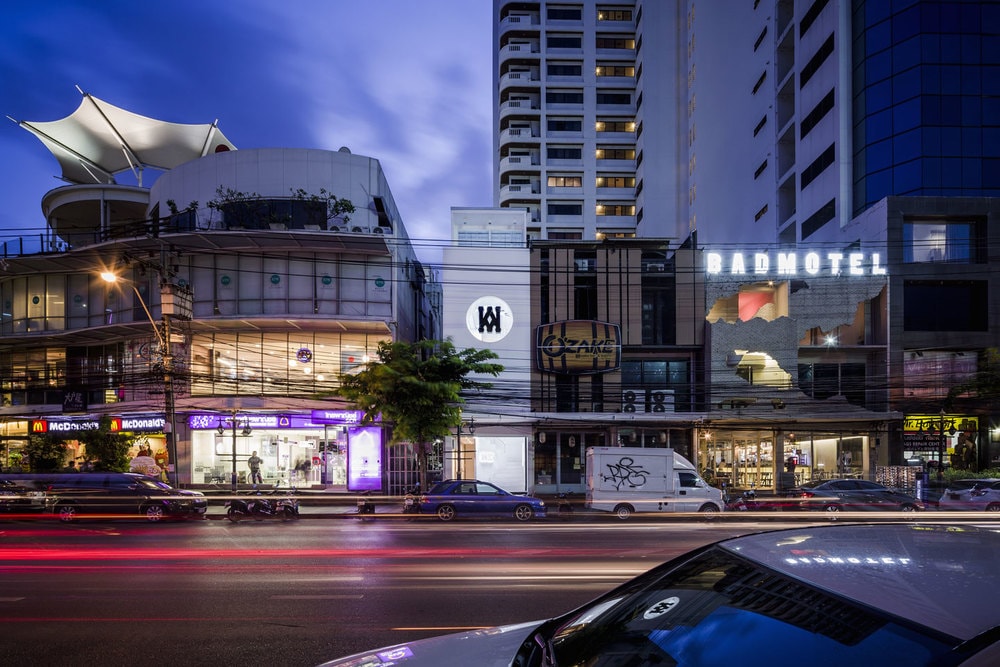 Established in 2015, Knock Kitchen & Kicks has since been rolling out an extraordinary combination of cult sneakers and Mexican comfort food all intertwined within the perfect party atmosphere. Located in Bangkok's trendy Thonglor district, this three-story mecha houses a second floor devoted to dining and drinking and a third floor showcasing new and old kicks. To top it all off, Thai hip-hop artists Khan and Way of Thaitanium are amongst some of the owners.
Conceived by Bangkok-based architectural firm Onion, the space's central design took in the idea of "street," perceiving sneakers as the art of desire. The 50-seat restaurant features a modern and sleek design creating a laid back vibe. Incorporating a retractable roof, the dining area easily turns into a semi-outdoor terrace. On display at the bar are metallic shoe boxes, an ode to its third floor sneaker shop.
Sneaker Store
1 of 4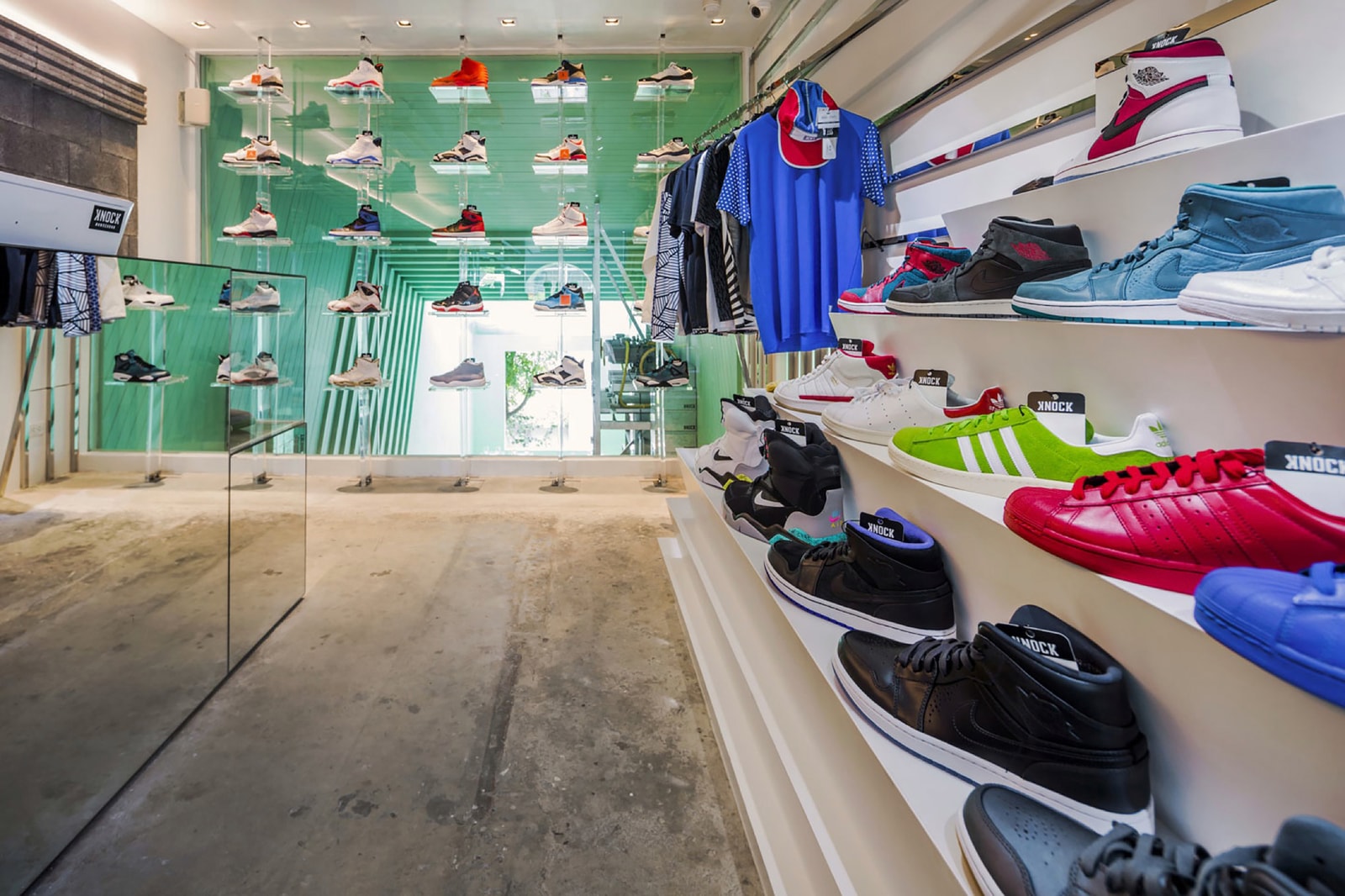 2 of 4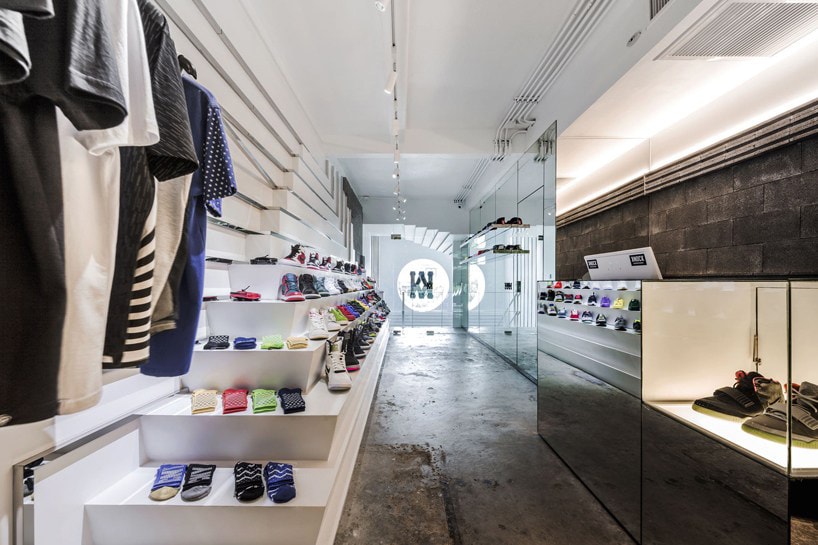 3 of 4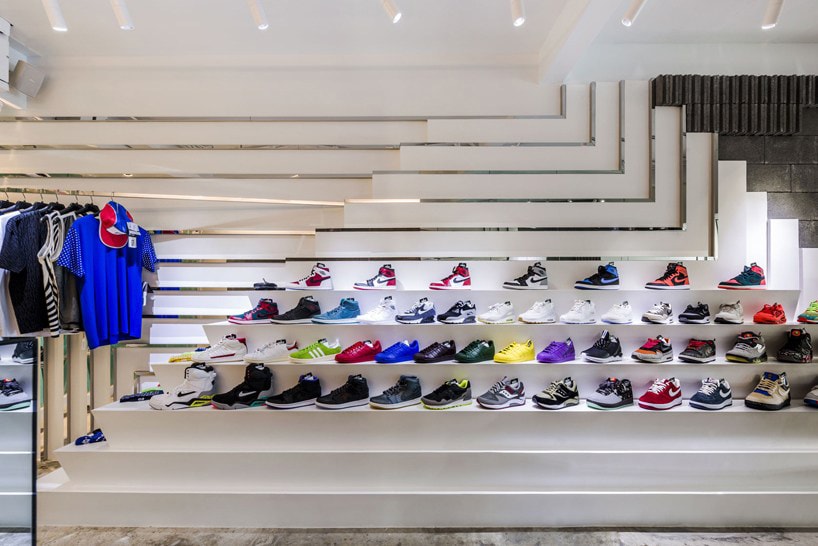 4 of 4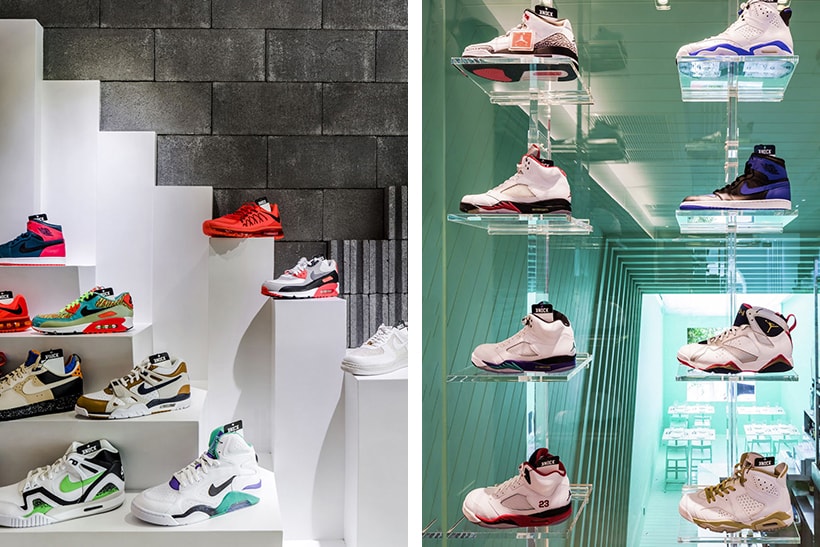 As one of the city's new found haven for cult kicks, customers can find an immense range of Nike Air Force 1s and Jordans to equally coveted brands adidas, PUMA and Reebok. Knock also curates a modest variety of streetwear apparel and offers customers the option to cosign their sneakers. With sneakers placed on acrylic shelves for display of the restaurant goers, this is the definite highlight which brings all the elements of Knock together.
Restaurant
1 of 8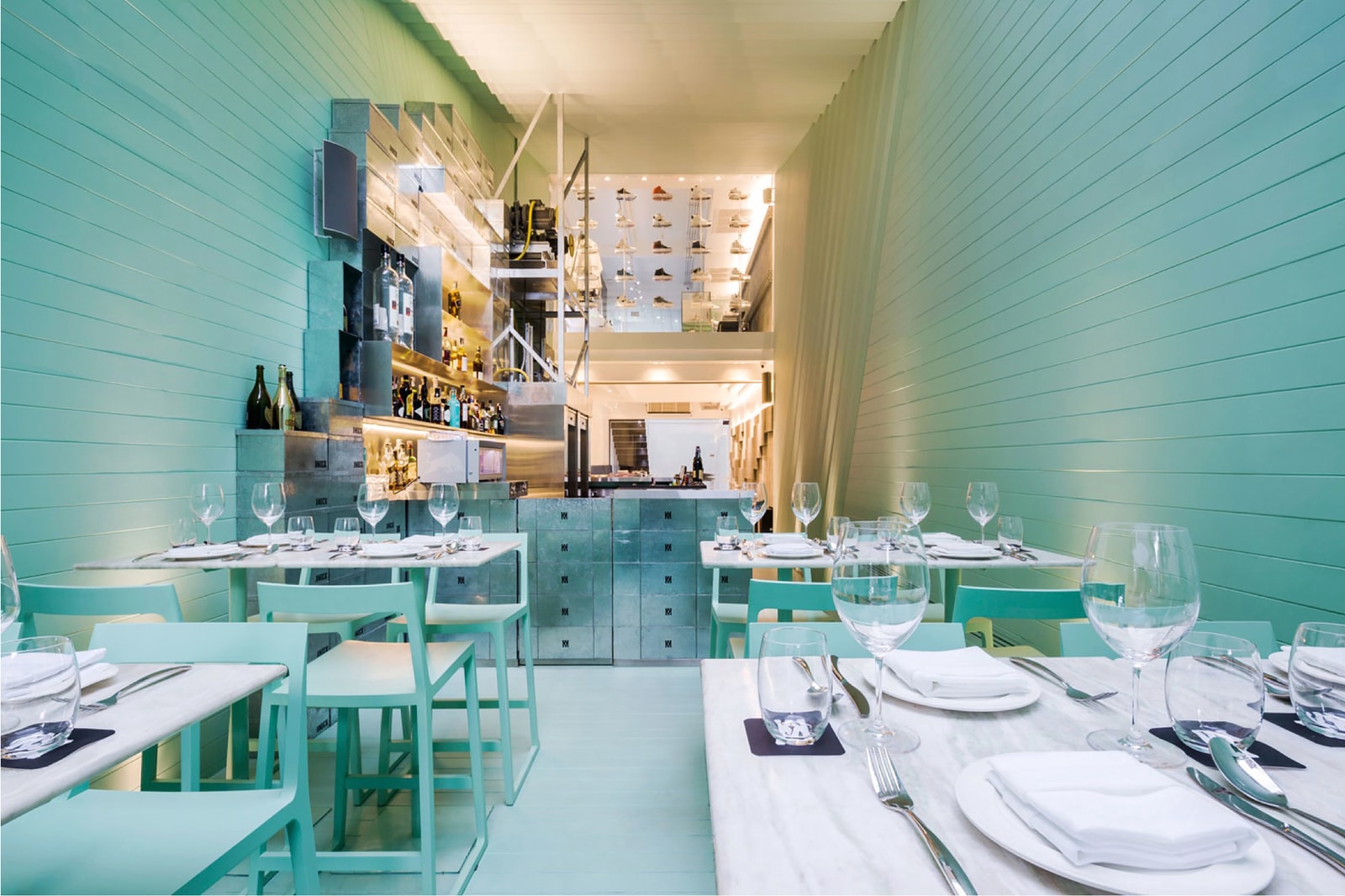 2 of 8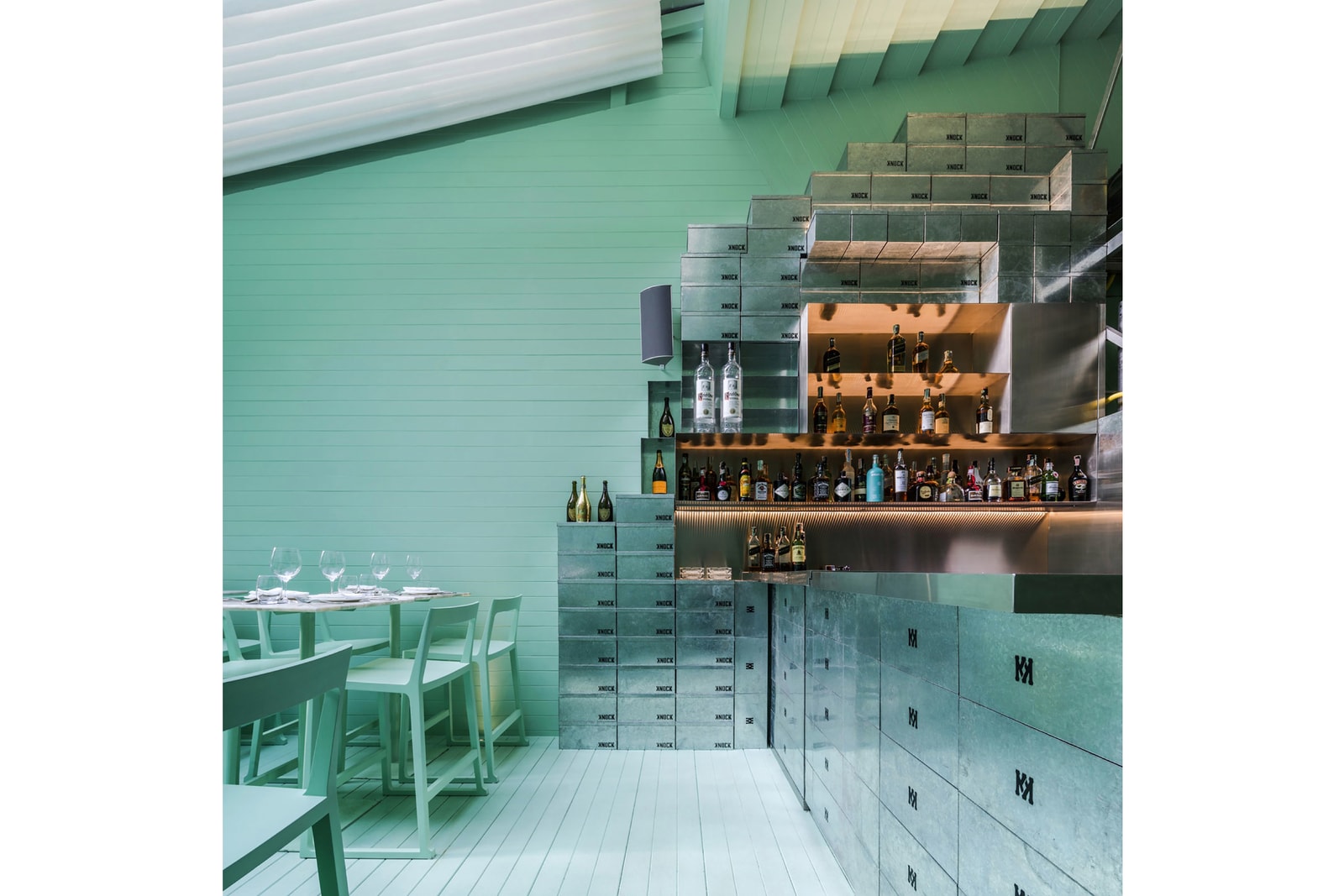 3 of 8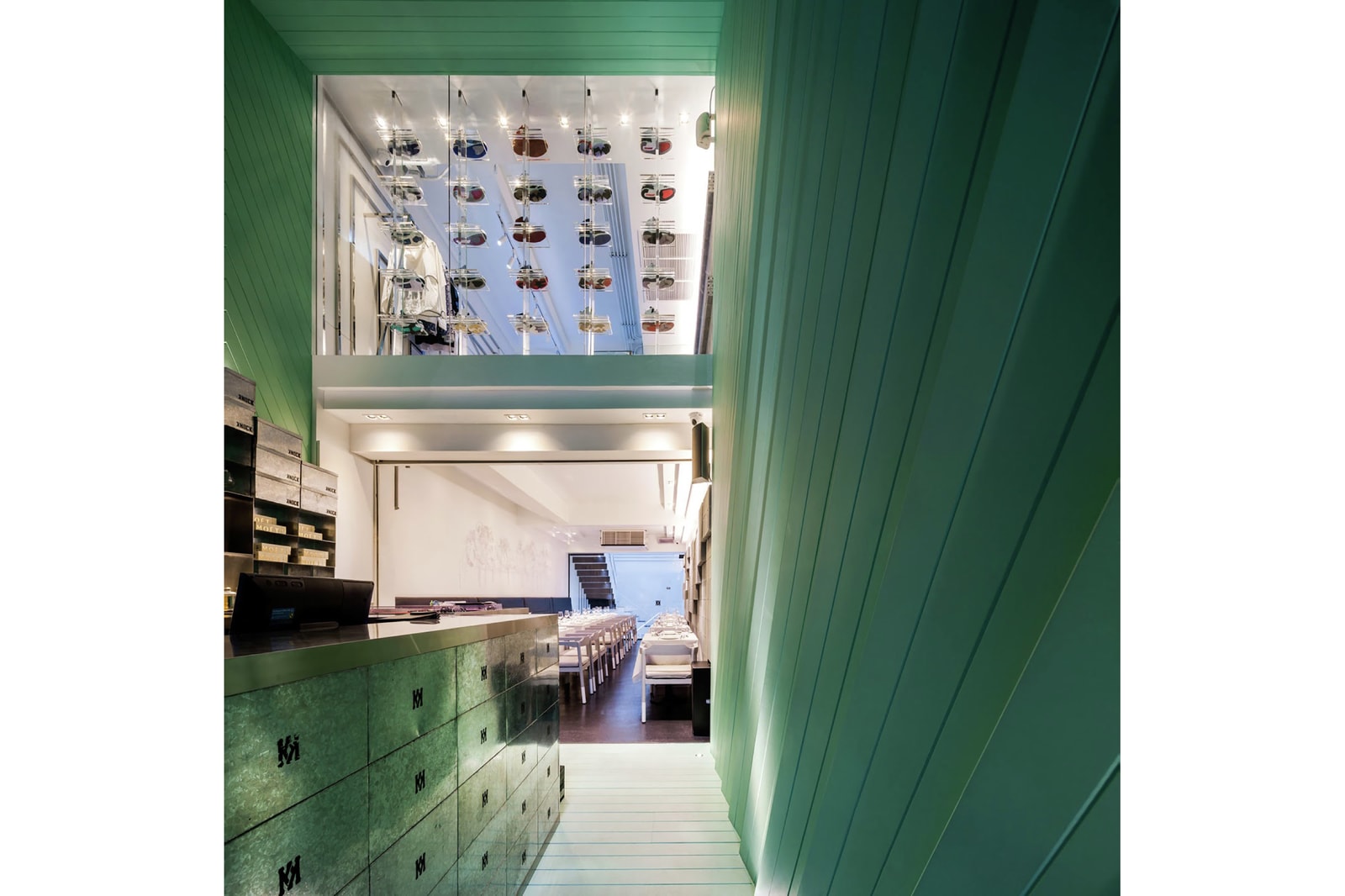 4 of 8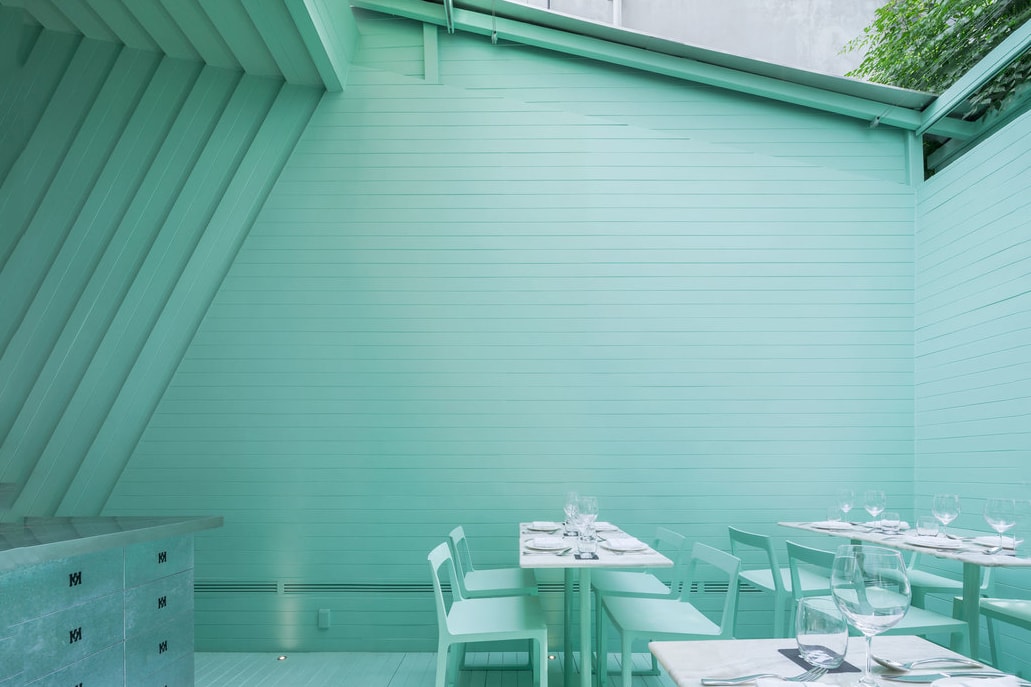 5 of 8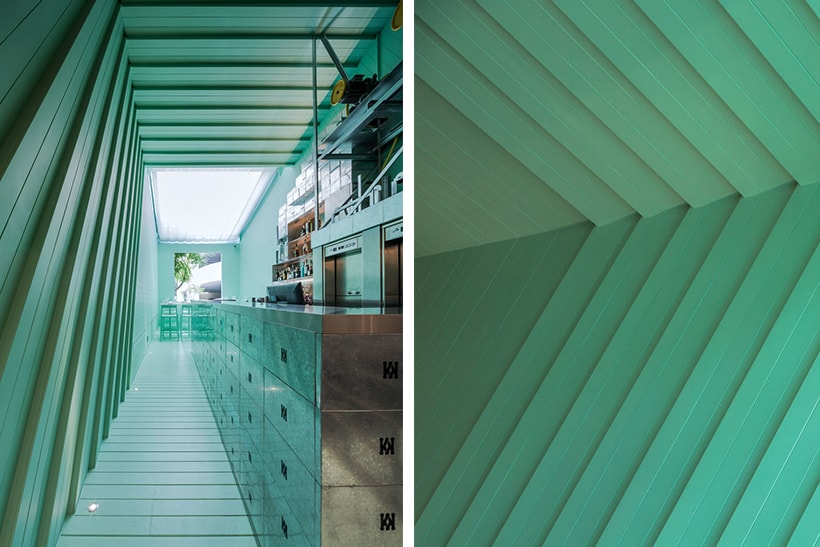 6 of 8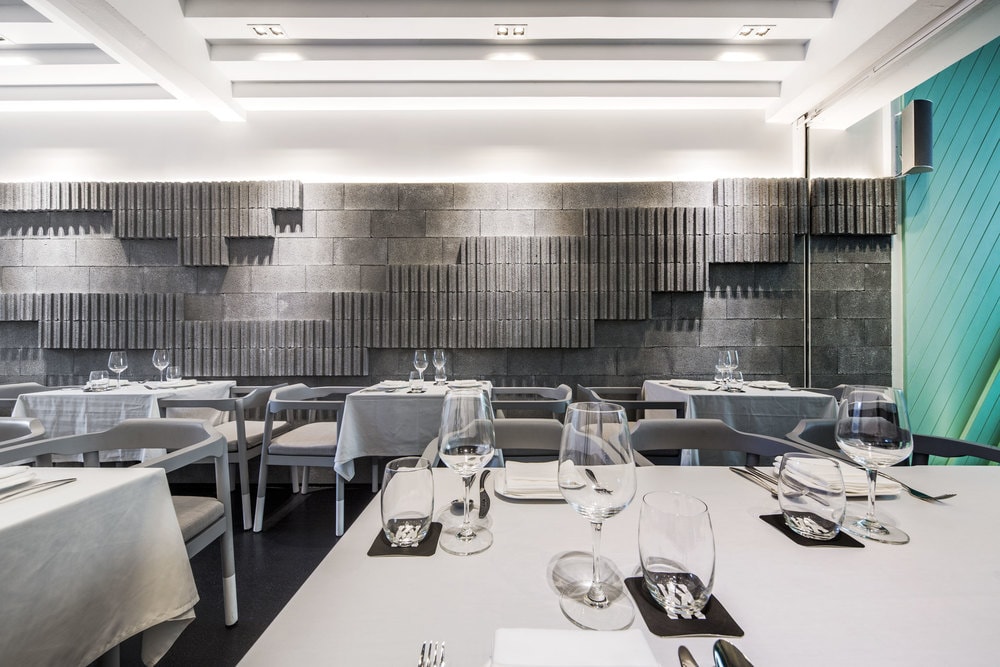 7 of 8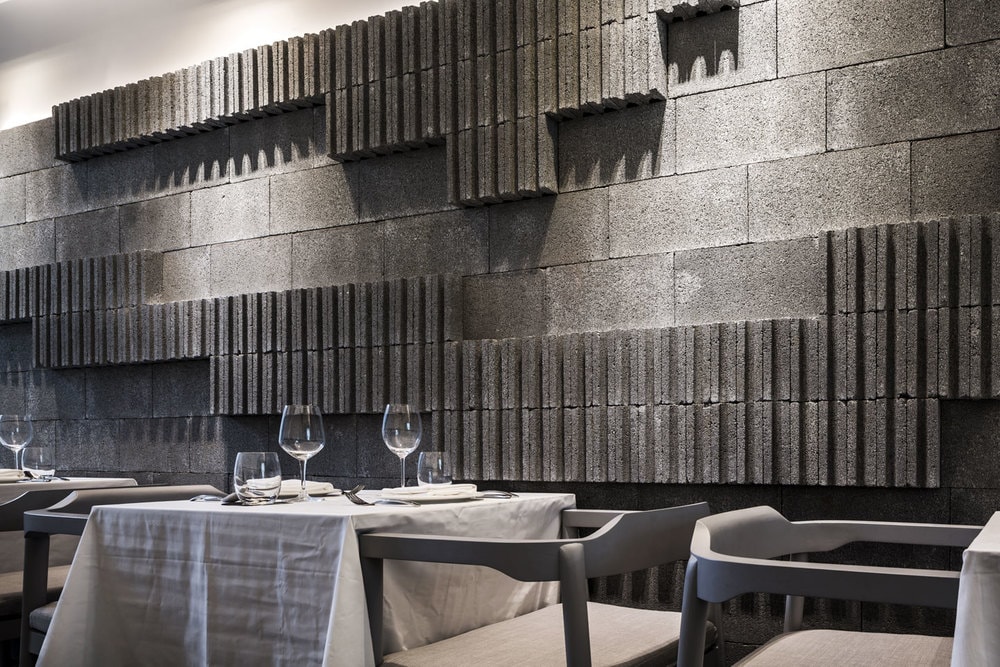 8 of 8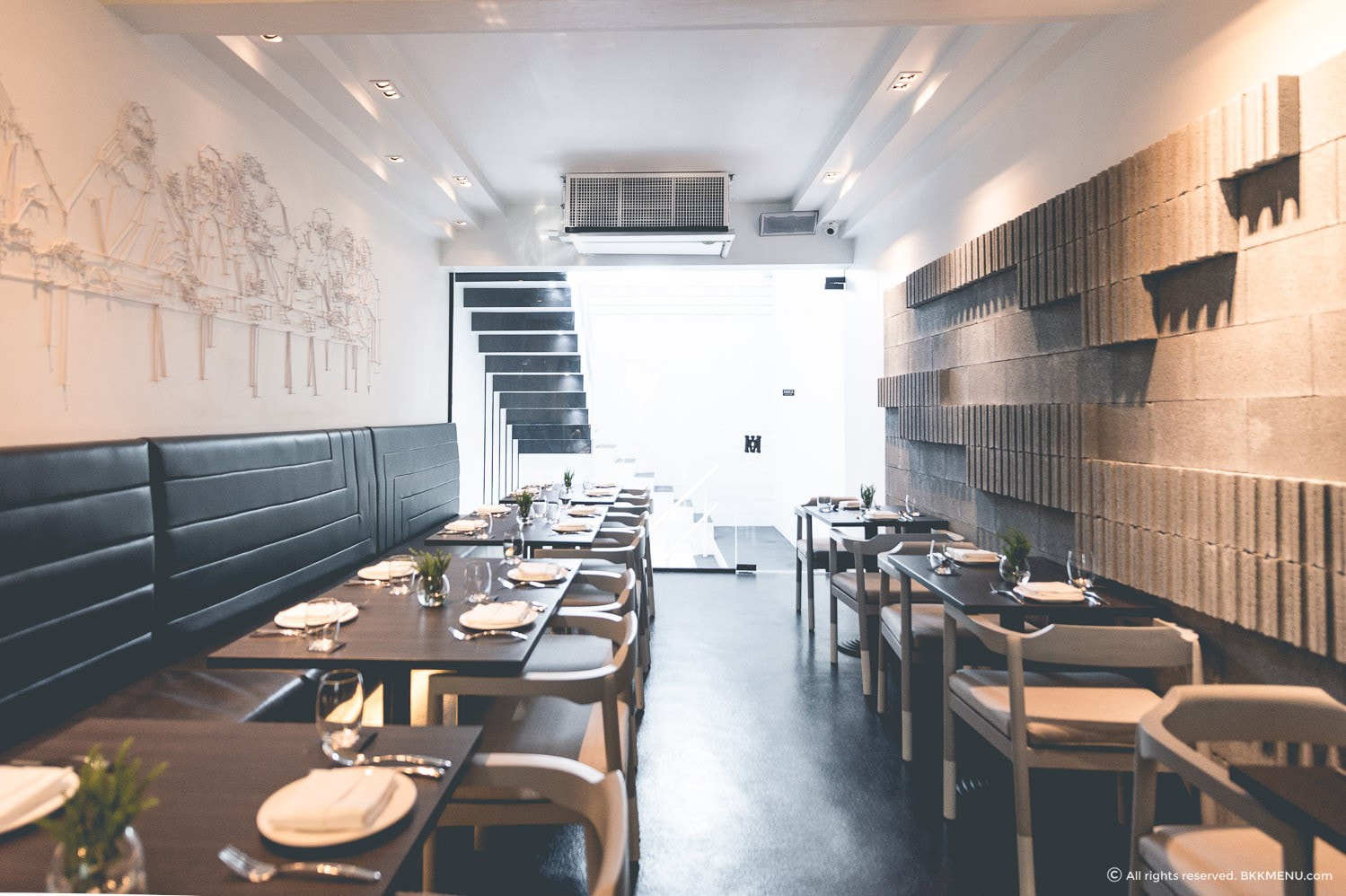 The restaurant serves up dishes from acclaimed chefs Billy Bautista and Chalee Kader. The menu draws from the vibrant food truck culture of California, yielding in American and LA-inspired Mexican street food concoctions. Bautista's half of the menu is devoted to Mexican street eats, garnering two hits on his Chicano Pizza — a Mexican take on the Chicago deep-dish pizza — and his Tacos Vampiros. The other half, devised by Kader, is a selection of 13 curated dishes from the infamous Fried Chicken Waffle Cupcake to the Mac and Cheese Duck Confit. Prices range from ฿100 THB to ฿700 THB (approximately $3 USD to $20 USD).
Store Address and Information
Knock Kitchen & Kicks
55 Sukhumvit
10110 Bangkok, Thailand
Hours
Monday-Friday: 5 p.m.-12 a.m.
Saturday-Sunday: 12 p.m.-1 a.m.
Telephone: +66 81 375 6625
Social: @knock_bkk