Inside the Record Label Putting Hip-Hop Mixtapes on Vinyl
London's Omertà Inc. has worked with everyone from Gucci Mane to Cousin Stizz.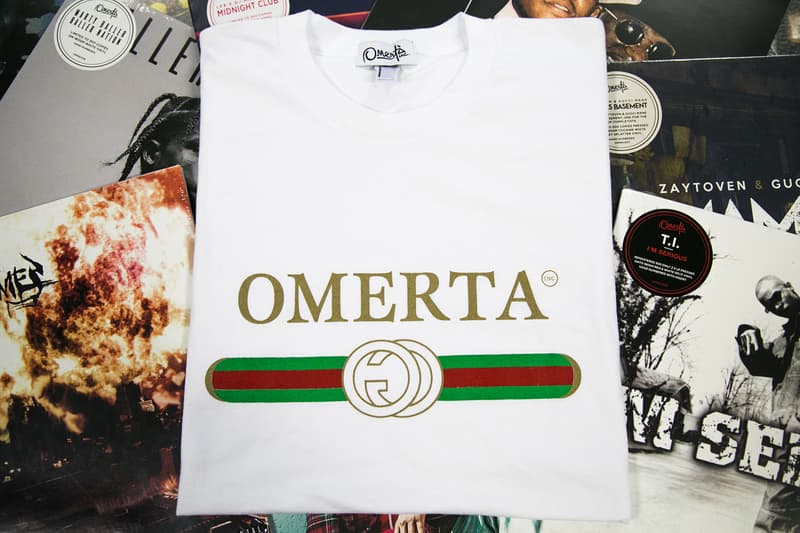 You may not have heard of London's Omertà Inc., but you've probably heard of some of the album's they've worked with. Since releasing a vinyl edition of Future's Pluto back at the start of 2017 the small record label has pressed a string of iconic hip-hop records and mixtapes to wax, having already dropped projects from Gucci Mane and Big Daddy Kane as well as mixtapes from up-and-comers such as Cousin Stizz and Thouxan.
The label was founded by two longterm friends — James Batsford and Sam Gilbert — less than a year ago, after months of planning and talking it over. "Me and him, big hip-hop fans, worked in different areas in music," explains Batsford of the decision to set-up Omertà, "we wanted to work in rap, we wanted to hear these records on vinyl." Gilbert agrees with this sentiment, explaining that they wanted to do it on their own terms, "coming at hip-hop from an incredibly un-hip-hop perspective, like we do, it's kind of cool if we do it on our own and just see how it goes."
The idea to set up the label had been around for a while and the notion of taking American mixtapes and putting them on vinyl was something that always appealed to the team. "It's a cliched thing," says Batsford, "but it's nicer to hold a record." For Gilbert, the aim is to both champion new talent and pay respects to some of the pair's favorite records from the past. "We only put out stuff that we actually like," he explains, "trying to be a tastemaker of stuff that we think is cool, and then giving a hint of nostalgia to other stuff."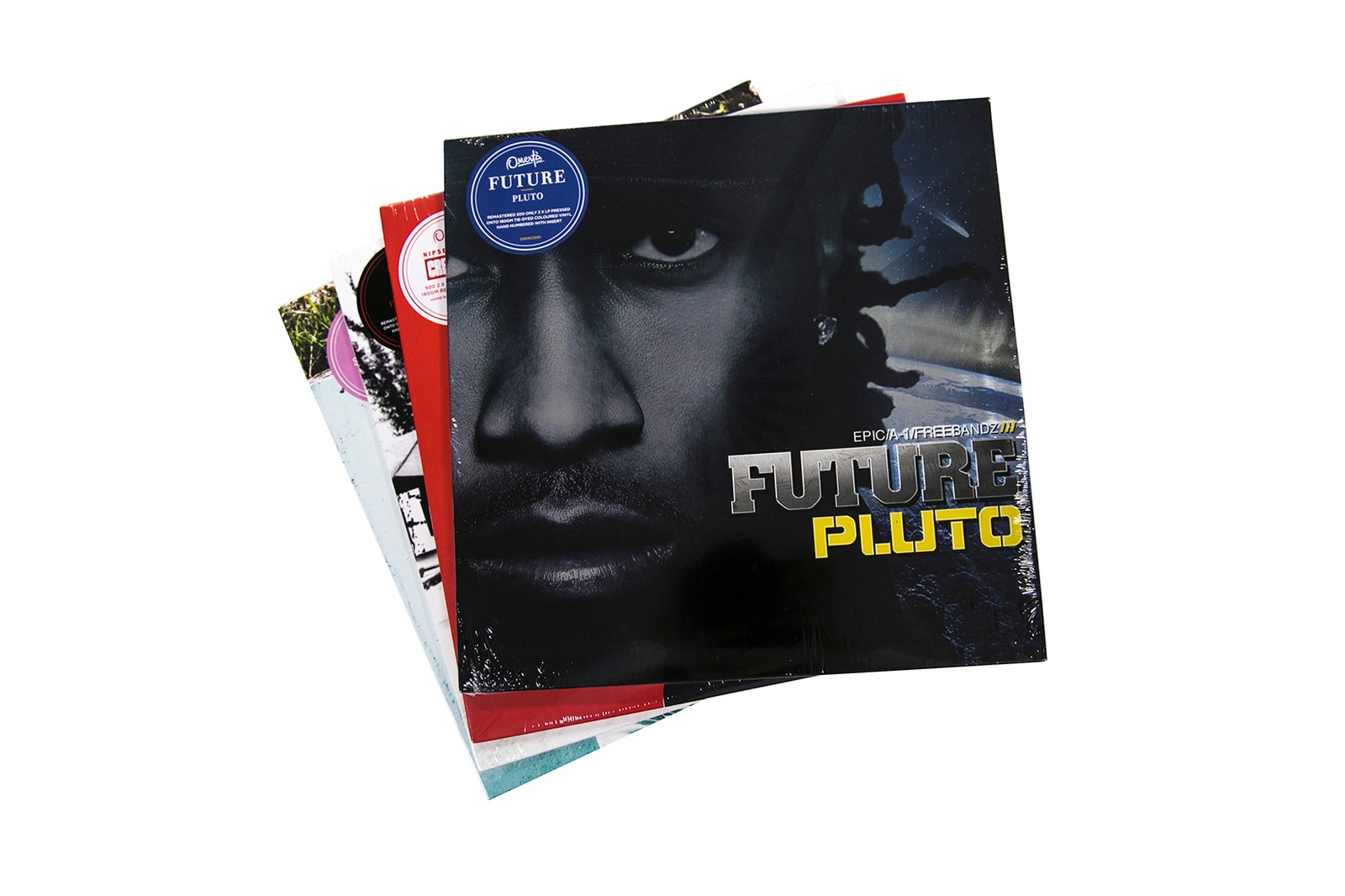 Another intention for the label was to take something normally associated with low-brow culture, and mix it with something often entwined with the higher end of music. "It's accessible music you can put out for free," explains Gilbert about why the duo are keen on using mixtapes, "we try and aim to do everything as high quality as we can, so we'll remaster the whole record specifically for vinyl." The pair recognize the contradiction at the heart of this, though, with Batsford admitting that it may seem unexpected or that a Cousin Stizz mixtape doesn't belong, explaining that "There's something funny about getting remastered and sending it through the studio and getting all the sounds brought up to levels of vinyls and then pressed on wax." Batsford does make a more serious point, though, about democratising vinyl: "When you're trying to make it inaccessible, it's less exciting for everyone."
""It's more exciting for us to do something that's brand new than some of the older heritage stuff. It's already been done, you're not doing anything that's totally unknown."
Even though Omertà has had success over the past year, it hasn't all been easy for the label. After opening with a Future re-release, the label was at risk of being classified as a nostalgia-focused entity, something both Gilbert and Batsford have been keen to avoid. Gilbert explains that they were "quite conscious of not just being a reissue label. There's nothing wrong with being a reissue label, but it can just be a bit geeky. It's a bit stale." To get around this issue, Gilbert and Batsford have interspersed the classic records with mixtapes from some lesser known rappers. "It's more exciting for us to do something that's brand new than some of the older heritage stuff," explains Gilbert, "It's already been done, you're not doing anything that's totally unknown."
Other challenges that the duo have faced include more mundane issues such as the inevitable difficulty of working two jobs ("it's just a case of when our normal jobs finish, Omertà starts"), as well as their idea being low priority for a lot of labels ("vinyl is definitely an after thought for a lot of people"). One long standing difficulty has been the artists they have tried to work with. "You just submit titles you want to do and sometimes you get a yes, sometimes you get a no," explains Gilbert of the process, "we quickly realised that Outkast were untouchable." Batsford joins in with another from the wishlist they won't get close to: "New Kendrick is impossible."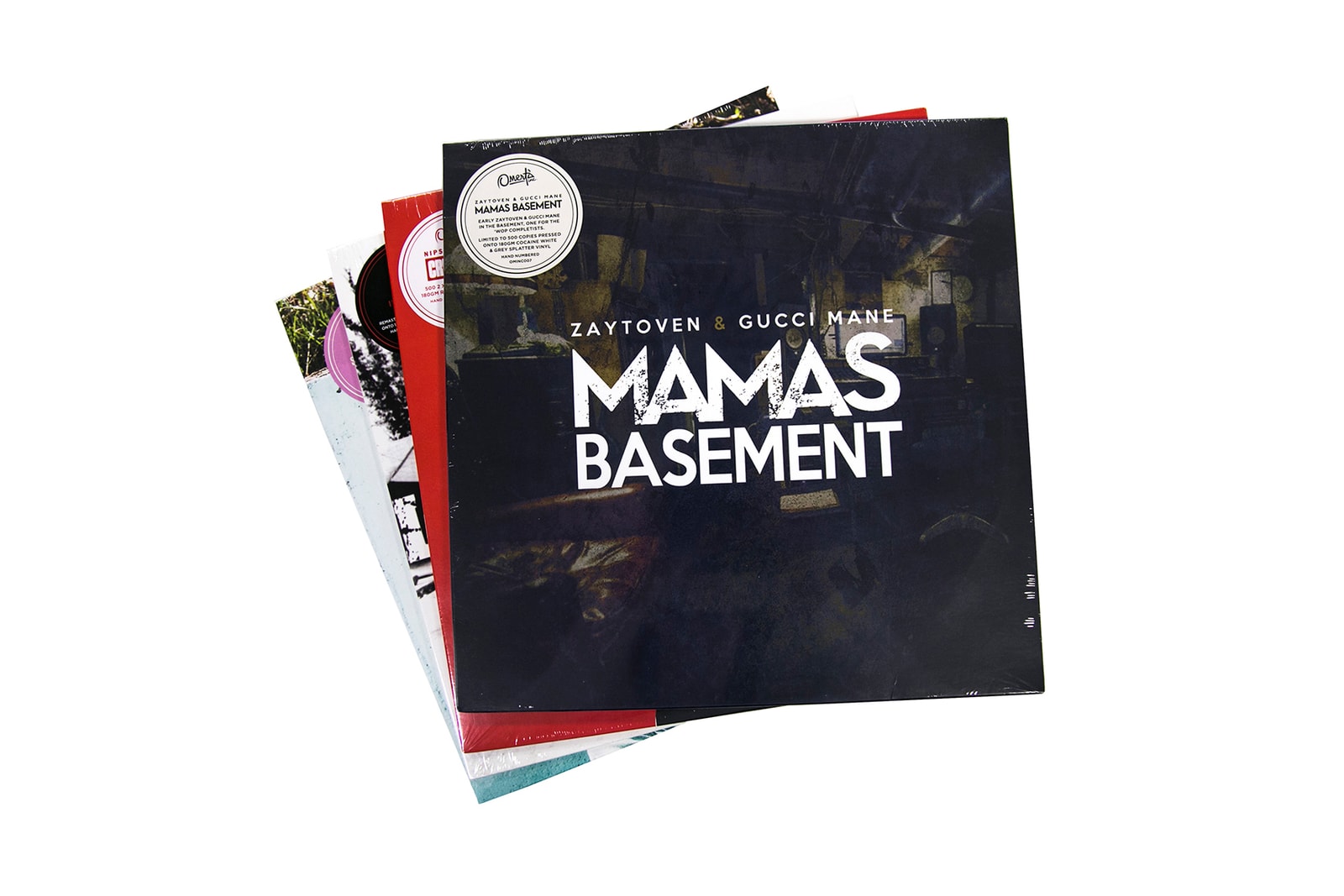 Despite those challenges, the first year has seen Omertà establish itself as one of the most interesting forces in the UK music scene. In the future, the duo behind it have big plans for even bigger expansion. One possible avenue will see the label — which has so far only released projects from the U.S. — work with U.K. artists. This is a route that the team are keen not to rush into: "we know that doing a U.K. thing would be a story for us, so we need it to be the right time," explains Batsford, "we don't want it just to be anything."
The overall hope is that, as the label establishes itself, Omertà becomes a stamp of approval on releases old and new or, as Batsford puts it, "its about making Omertà the place to go, rather than a specific record." To have Future, Gucci Mane and a whole host of rising stars released before your first year is out points that the label could go far. "We're still in our first year," concludes Batsford, "we've already started to do stuff like the T-shirts, the live shows. We're not just known for one thing."
For more information — and to pick up new vinyl releases — head over to Omertà Inc.'s web store. In other music news, Rae Sremmurd has announced that SremmLife 3 is set to release in the near future.