Shepard Fairey & N.E.R.D. Release 'Cracked But Unbroken' Print
Limited to 200 pieces.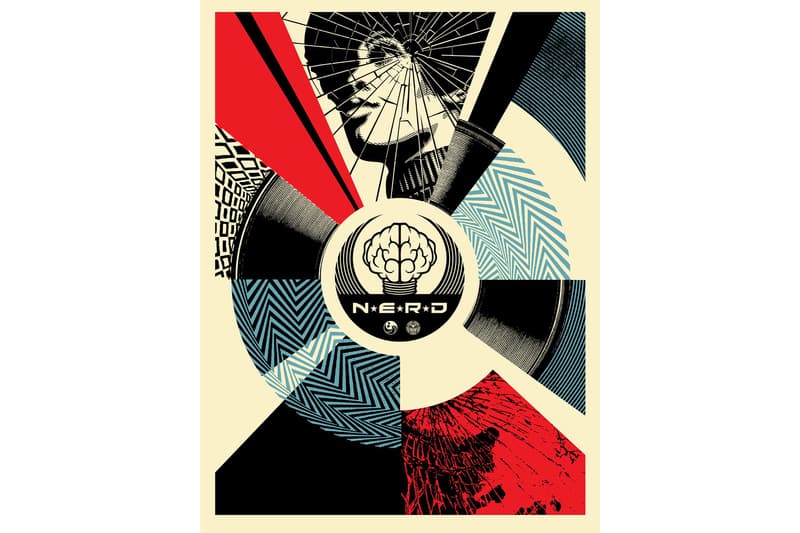 Shepard Fairey has teamed up with N.E.R.D. on a limited edition print sized at 18 x 24-inches. The artwork features Fairey's signature style and palette of red, beige and blue. Furthermore, the rap/rock outfit's iconic brain logo — designed by Fairey himself back in 2000 — is highlighted in the center of the print alongside a portrait placed on top with a cracked motif.
The piece was created to benefit the Southern Poverty Law Center (SPLC) — an organization "dedicated to fighting hate and bigotry and to seeking justice for the most vulnerable members of our society," as per SPLC's website.
Cracked But Unbroken is slated for launch on Obey Giant's official website. Only 200 units will be available at an approximate price of $65 USD each.