Markus Freitag Talks Building Sustainable Products and Breaking Japan
The cult Swiss brand wants to do things differently.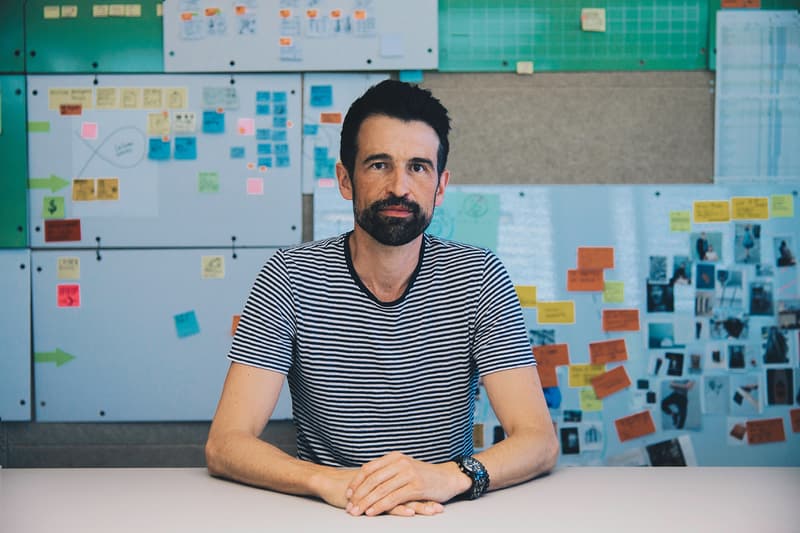 1 of 5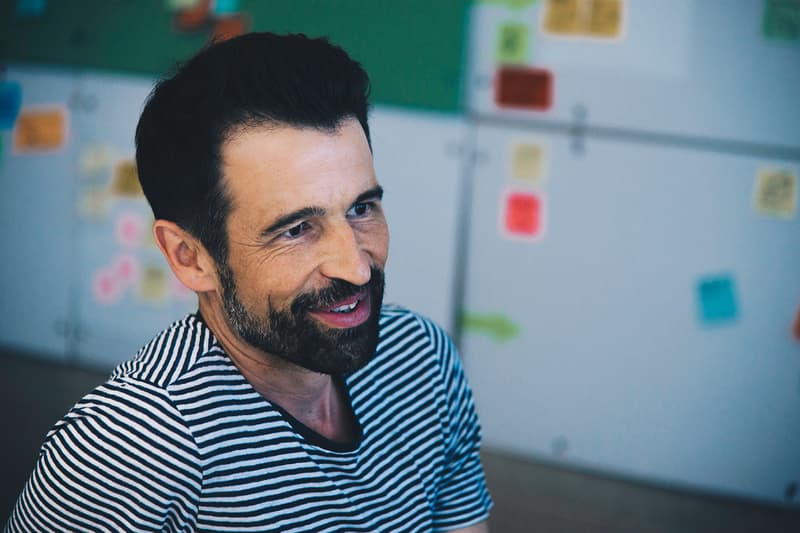 2 of 5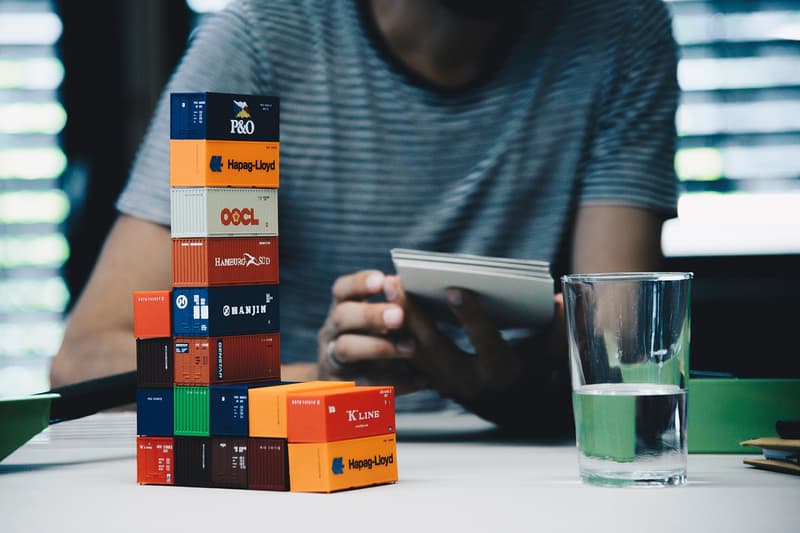 3 of 5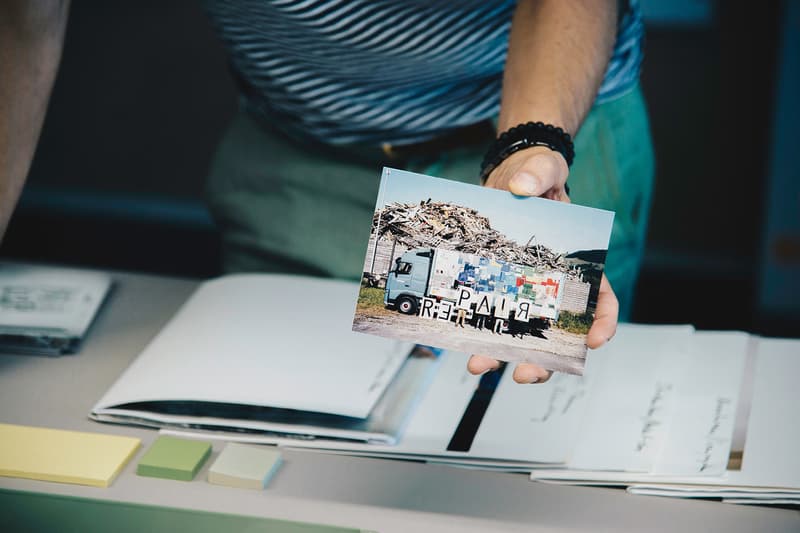 4 of 5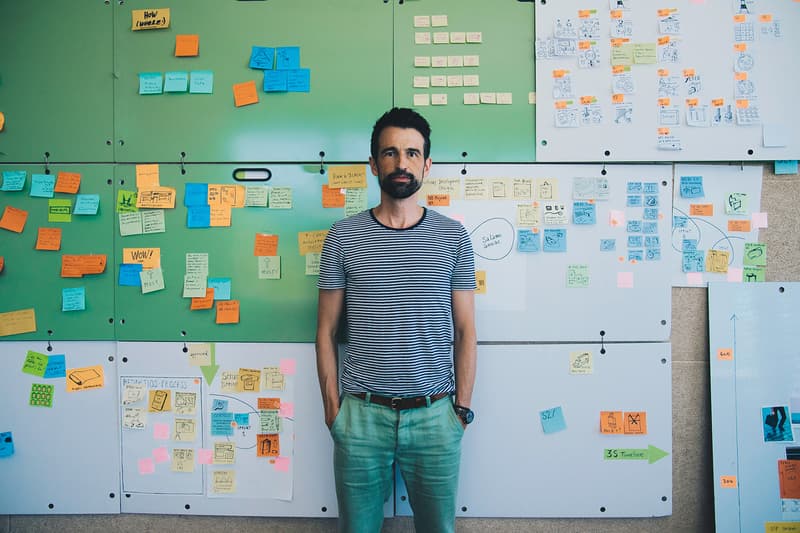 5 of 5
"It's all about originality, functionality and keeping the careful use of resources always in mind. I think this is what fascinates collectors most," explains Markus Freitag, one half of the brother duo that founded the Swiss brand nearly 25 years ago. His eponymous apparel and accessories company stems from a rigid design philosophy that has changed little in the brand's lifetime — a revolutionary take on simple, high quality design, an admirable DIY attitude, and a strict adherence to environmentally conscious principles has gained it a loyal fanbase both in Europe and beyond.
The brand's most famous offering, and one that has become a benchmark in sustainable design, are its messenger bags and backpacks. Made from recycled lorry tarpaulins, the products are tough, durable and — perhaps most importantly — totally unique. Freitag insist on keeping the original prints of the tarpaulins intact, with each item made up of a different cut of the original canvas, guaranteeing one-offs and highly limited runs. New bag designs are released every season, and are met with impressive levels of enthusiasm by Freitag's loyal fanbase of collectors.
Despite being designed and manufactured on the outskirts of Zurich, Switzerland, the brand have built a considerable following in Asia — particularly Japan. "You find that in Asia we have what we (affectionally) like to call 'Freitag Freaks'," says Markus, chuckling. "The collectors, they have five bags, 15 bags, 50 bags or even more." And its true. Although Freitag enjoy a popularity in the European market, especially in Germany and Italy, it's the brand's Japanese fans that have embraced Freitag's products and message most passionately: "I can remember the first time we went to Japan," he says, "there was already this movement of people who thought we should take care of this environment, and that was 20 years ago." In that time this mindset has grown and spread. For fashionable Japanese consumers who cared about how and where the products they bought were made, as Markus says, "Freitag was a symbol for a certain kind of mindset."
1 of 6
2 of 6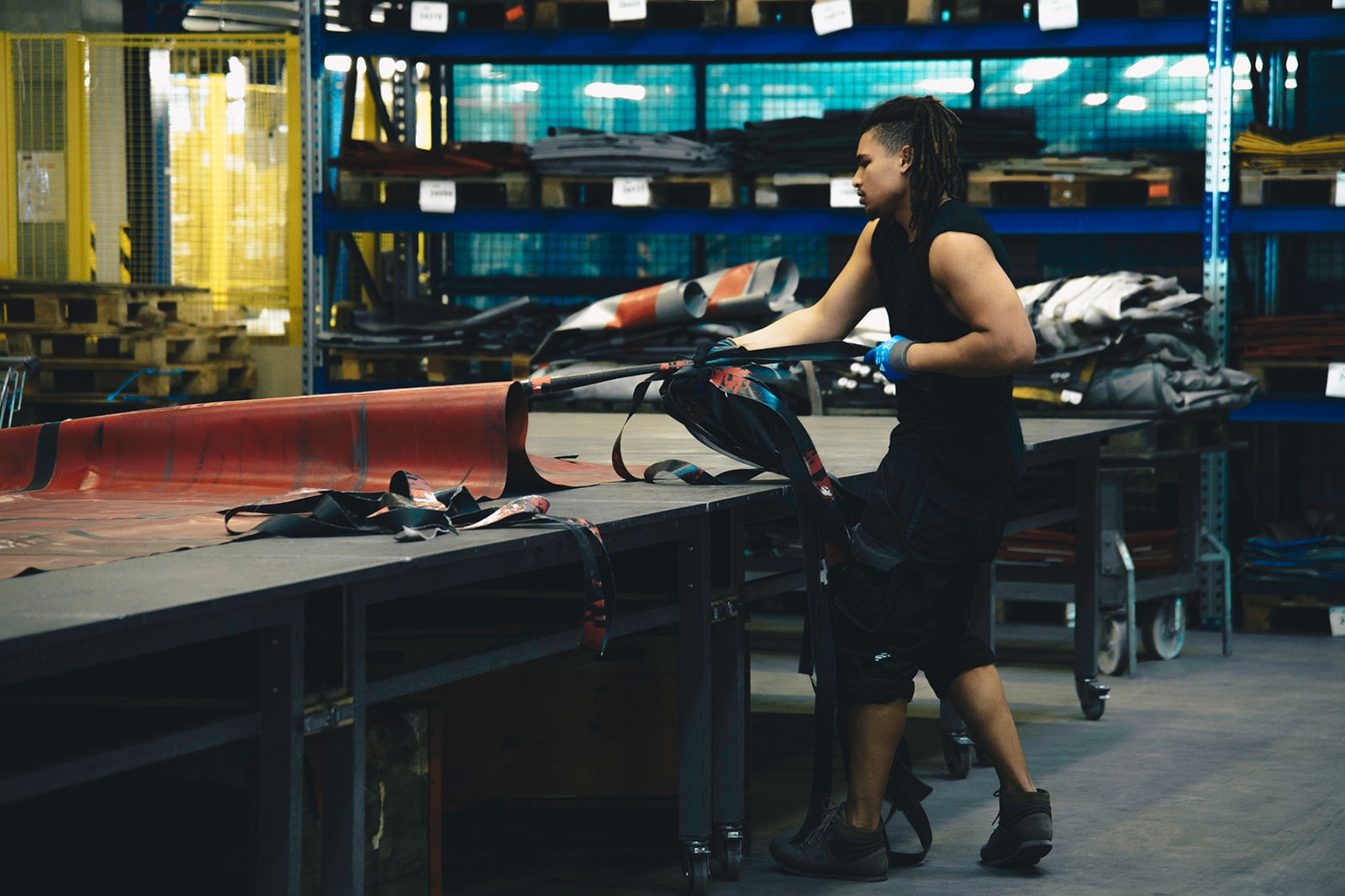 3 of 6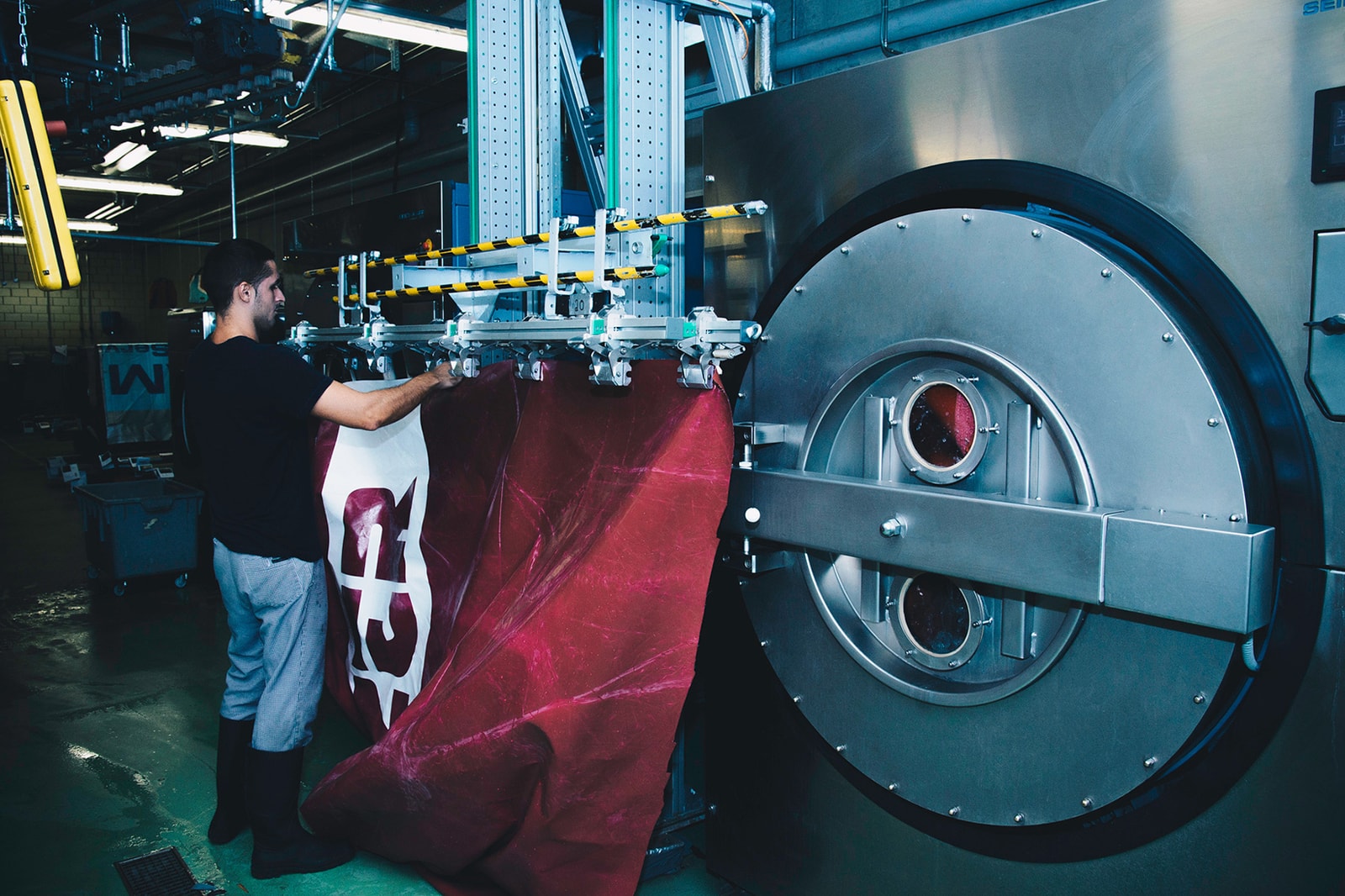 4 of 6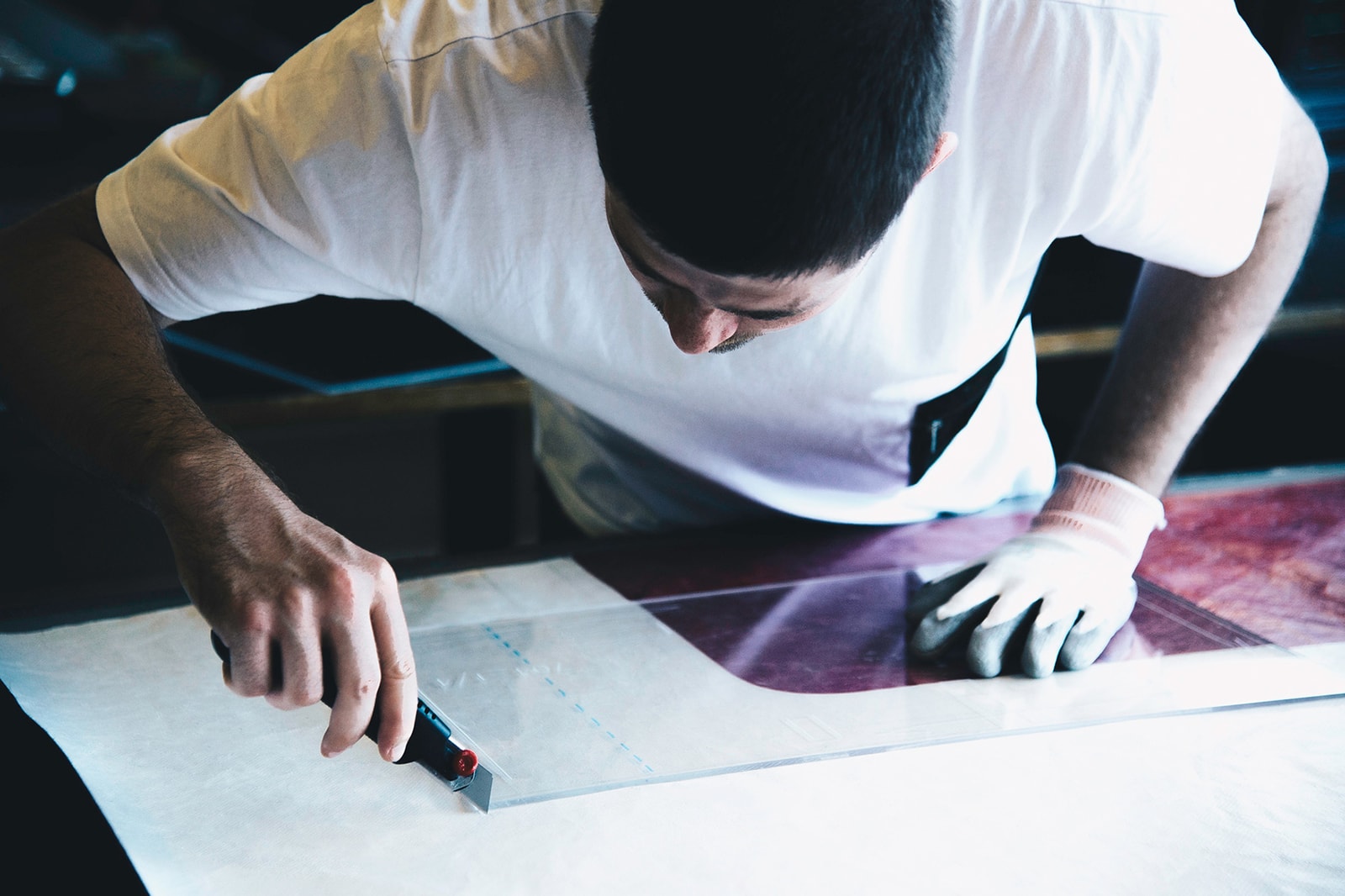 5 of 6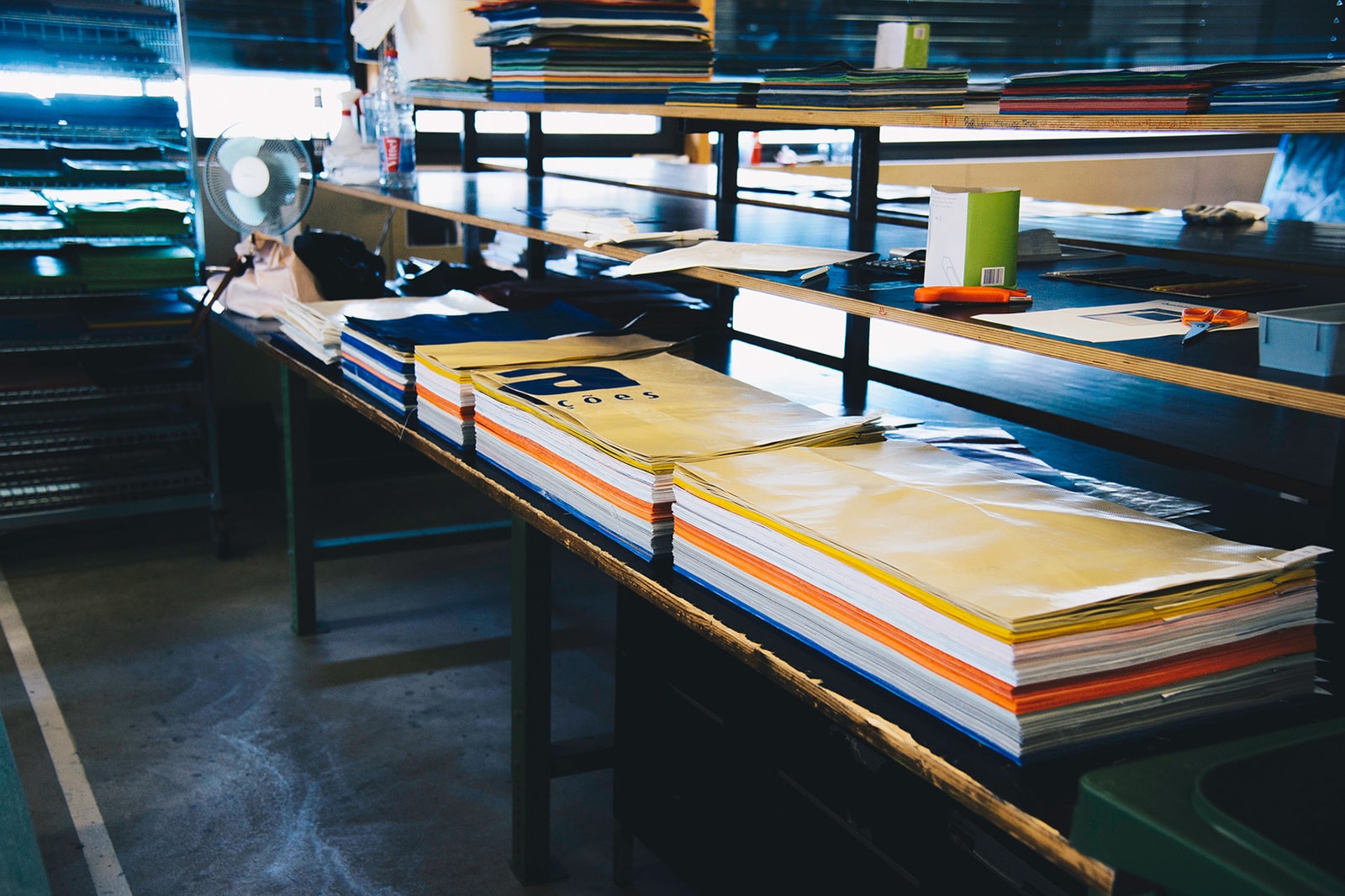 6 of 6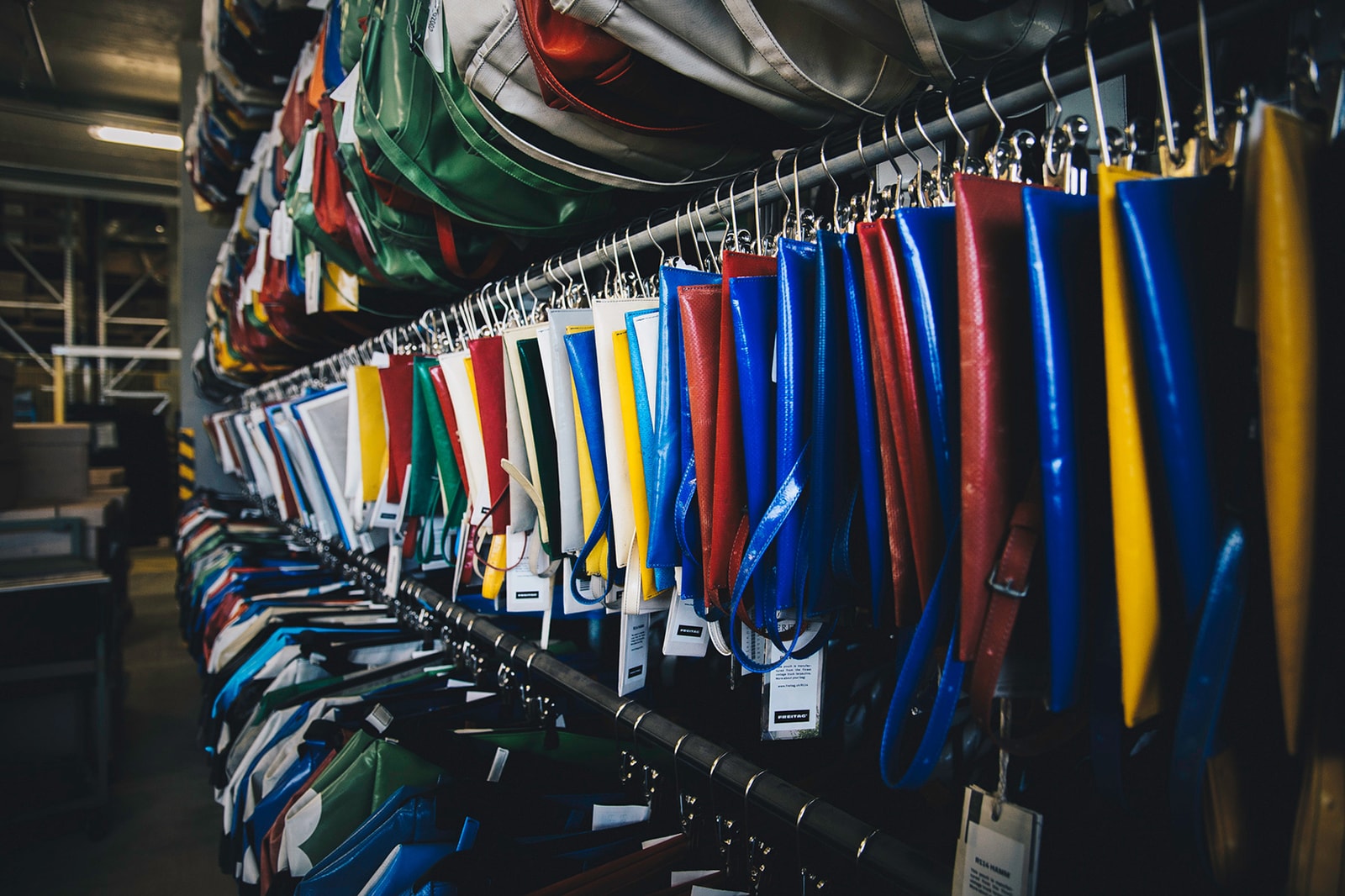 Interest in sustainable fashion is growing all around the world, so what is it about Freitag that has struck such a chord with Japanese customers? Markus explains he believes its down to shared values. "Wabi-Sabi," says Markus — a Japanese concept that celebrates the "beauty of imperfection" — is crucial to this success. Essentially, this is about not seeing wear and tear as unfortunate inevitabilities of a product's lifecycle but rather beautiful aesthetic additions that tell the story of a product and imbue it with greater meaning. "Things get more beautiful as they get old," he expands, "this could be a person with their wrinkles, but also a nice wooden table which has been used for a hundred years."
This philosophy has a lot of relevance for Freitag and its bags, that due to their sturdy construction can weather all manner of scrapes and stains. There's also an emphasis on quality. Markus believes this is an area that's seen an interesting shift in focus, "Japanese products used to be considered cheap, but now it's about quality manufacturing." This, Markus says, is because Japan and Switzerland share a similar characteristic. As islands, figuratively at least in Switzerland's case, with its mountainous borders, and its existence outside of the EU – there's an element of self sufficiency and a dependence on homemade products. "In countries like Switzerland or Japan, they have to focus on quality to assert themselves."
Perhaps the most important aspect to the brand, and something Markus predicts will be an element that more brands will have to embrace, is the level of commitment Freitag show to the environmental impact of their production. "I think people are definitely are starting to ask for it," says Markus. "For our compostable clothing line, F-ABRIC, we don't use cotton, we don't use synthetics and mainly this industry is based on cotton and synthetics so it's not so easy to make a big shift." This environmental consciousness is making significant in roads in the Japanese market, but Markus hopes this mindset will be adopted more globally, "the time is right and more and more companies are trying so I am positive this will become a broader movement in the industry."
1 of 13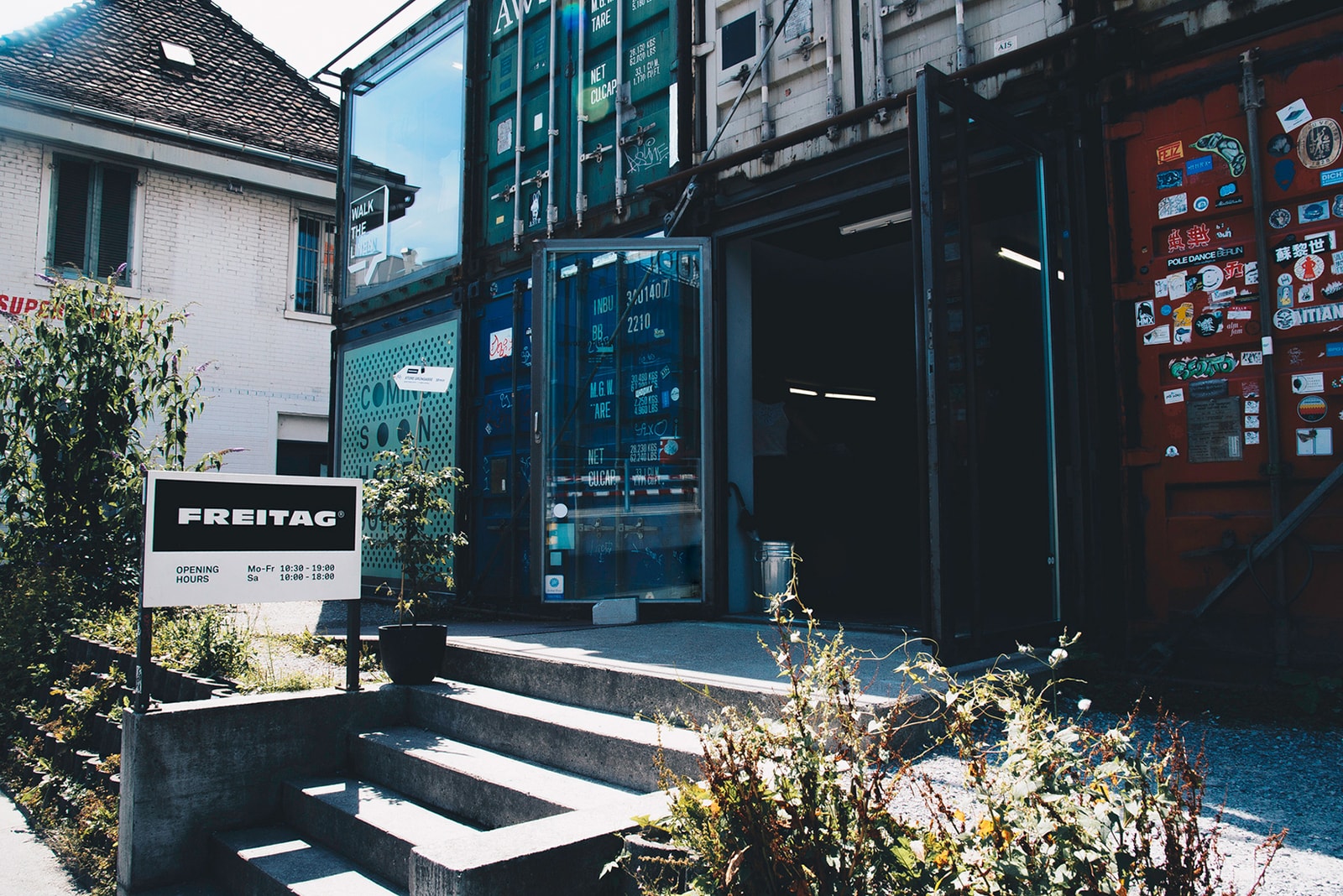 2 of 13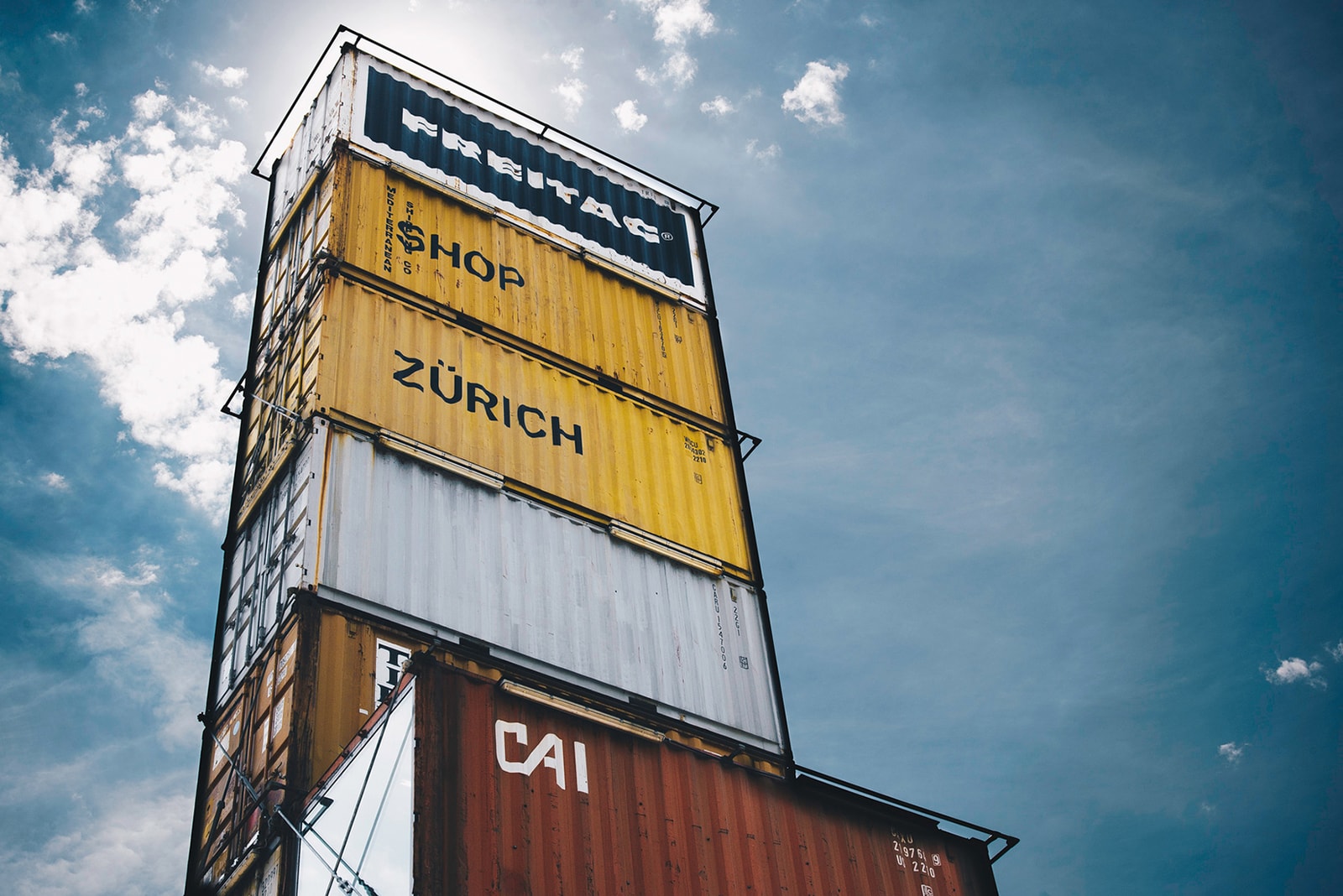 3 of 13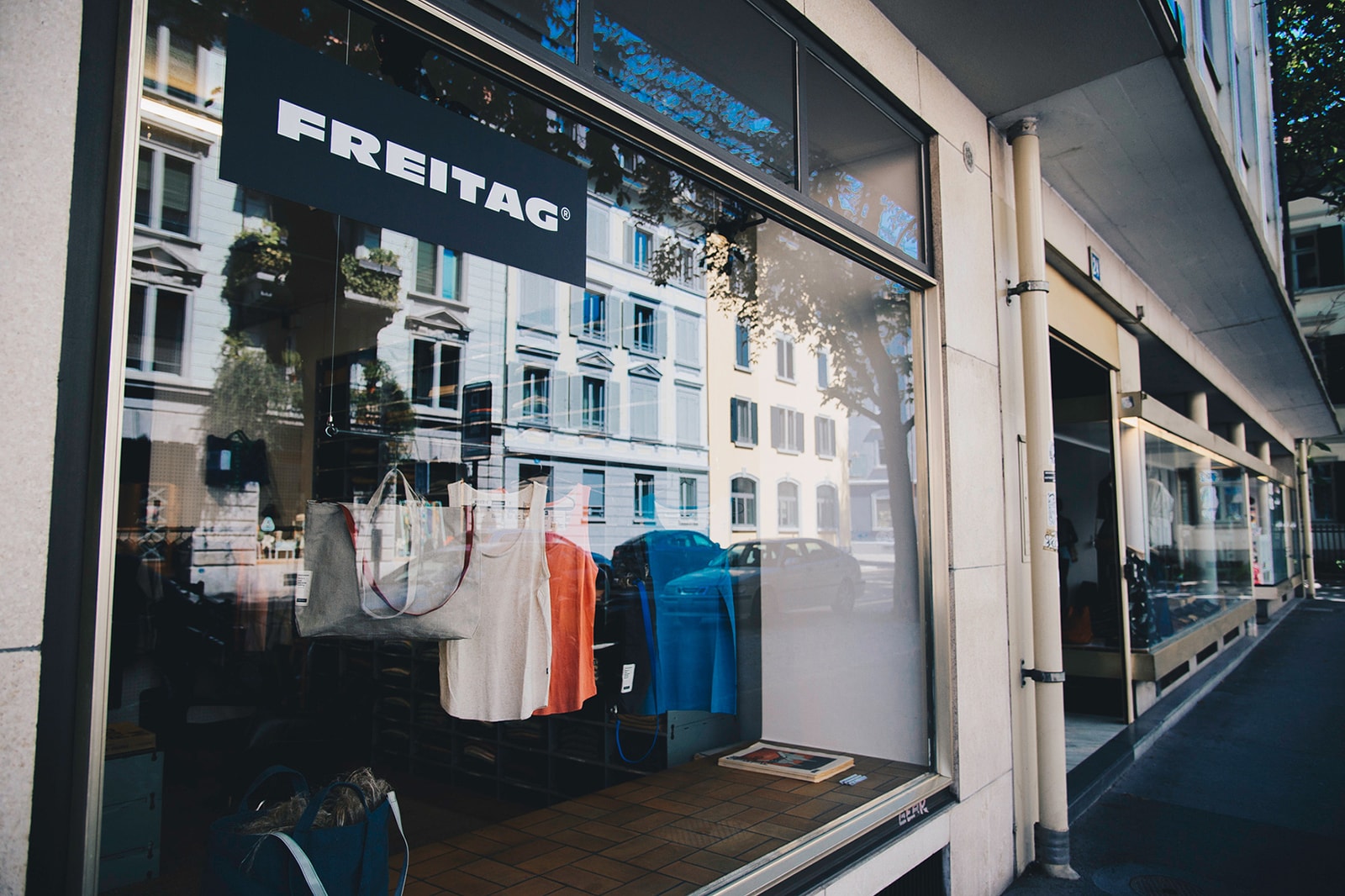 4 of 13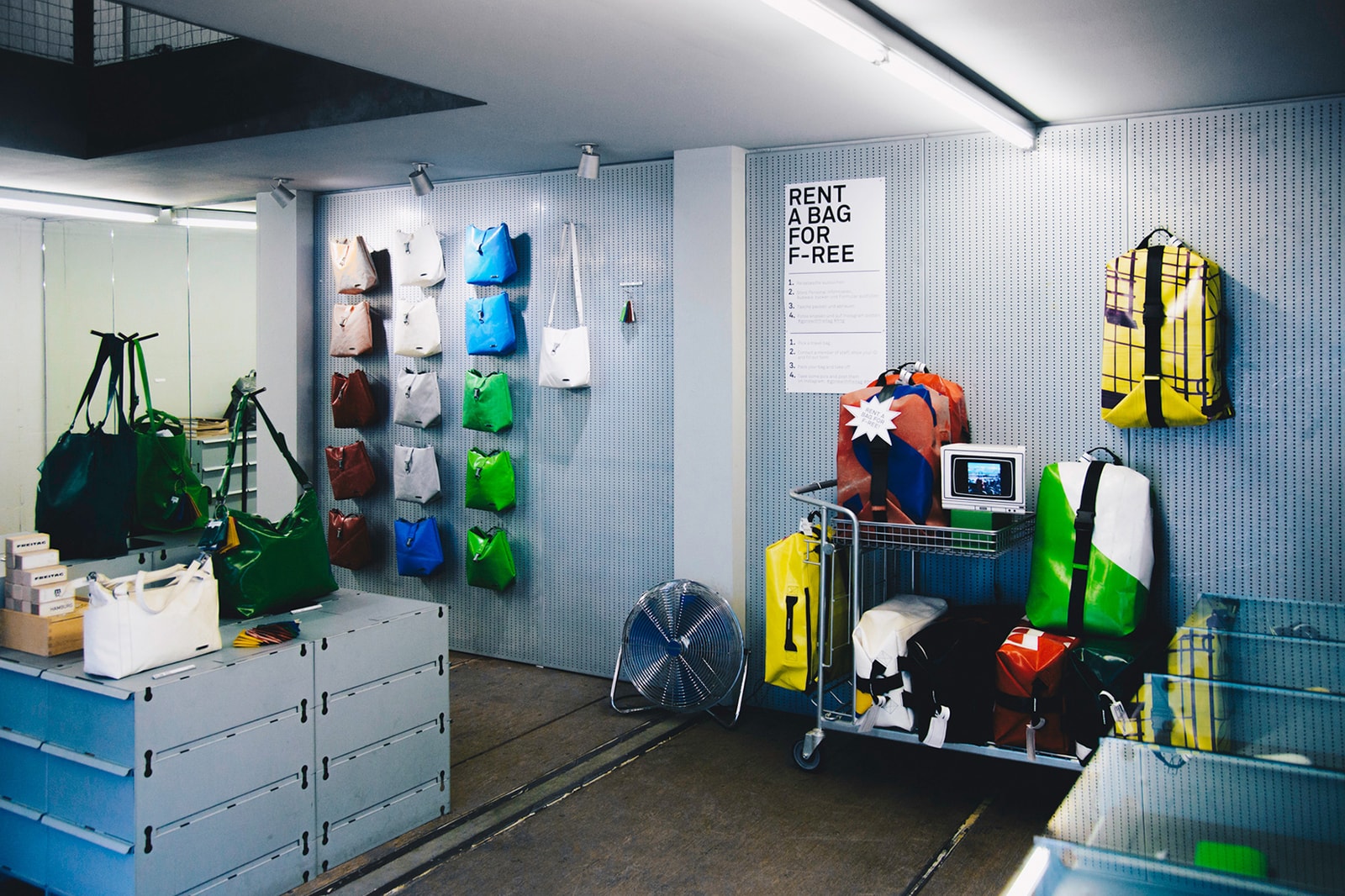 5 of 13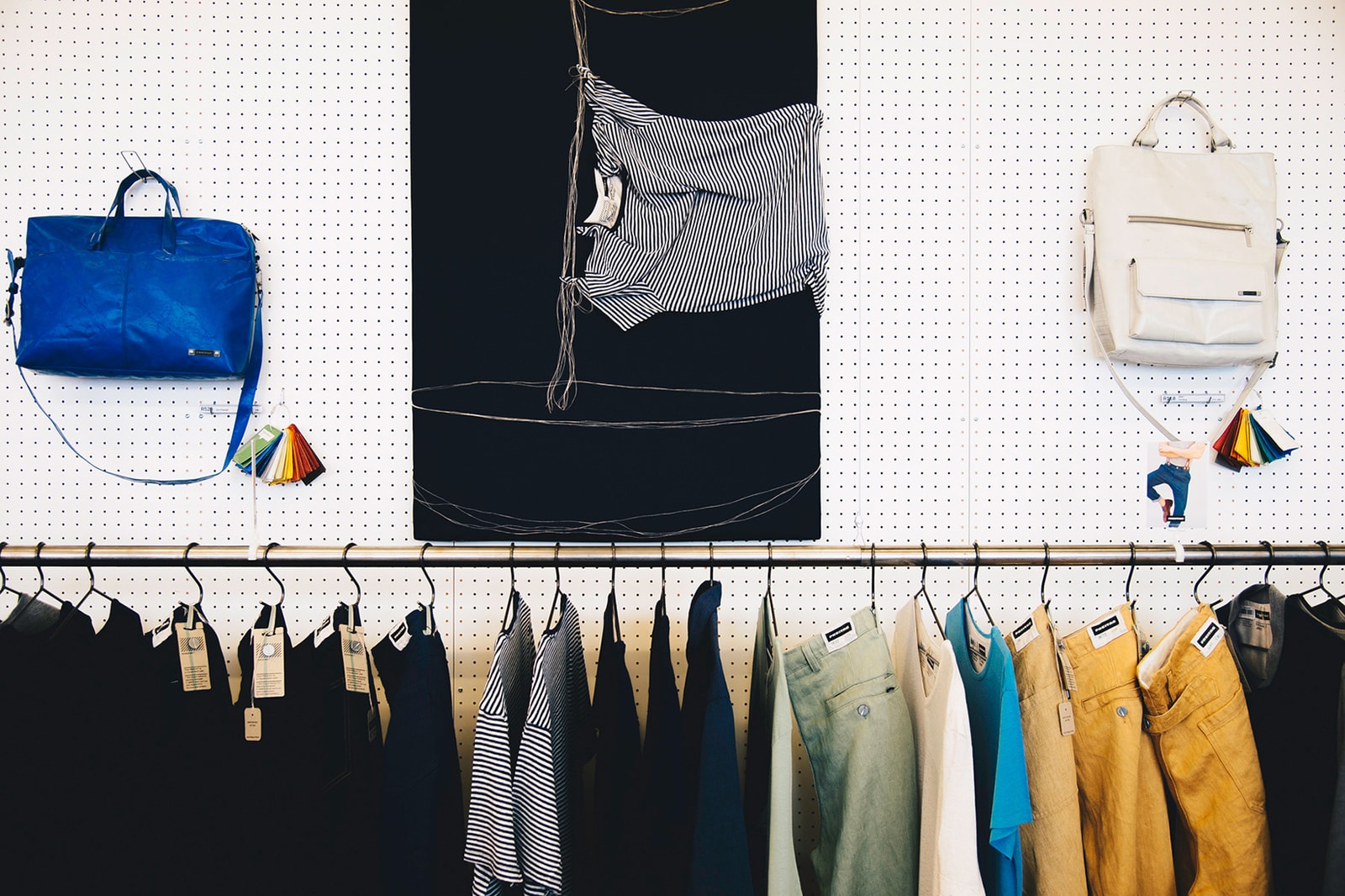 6 of 13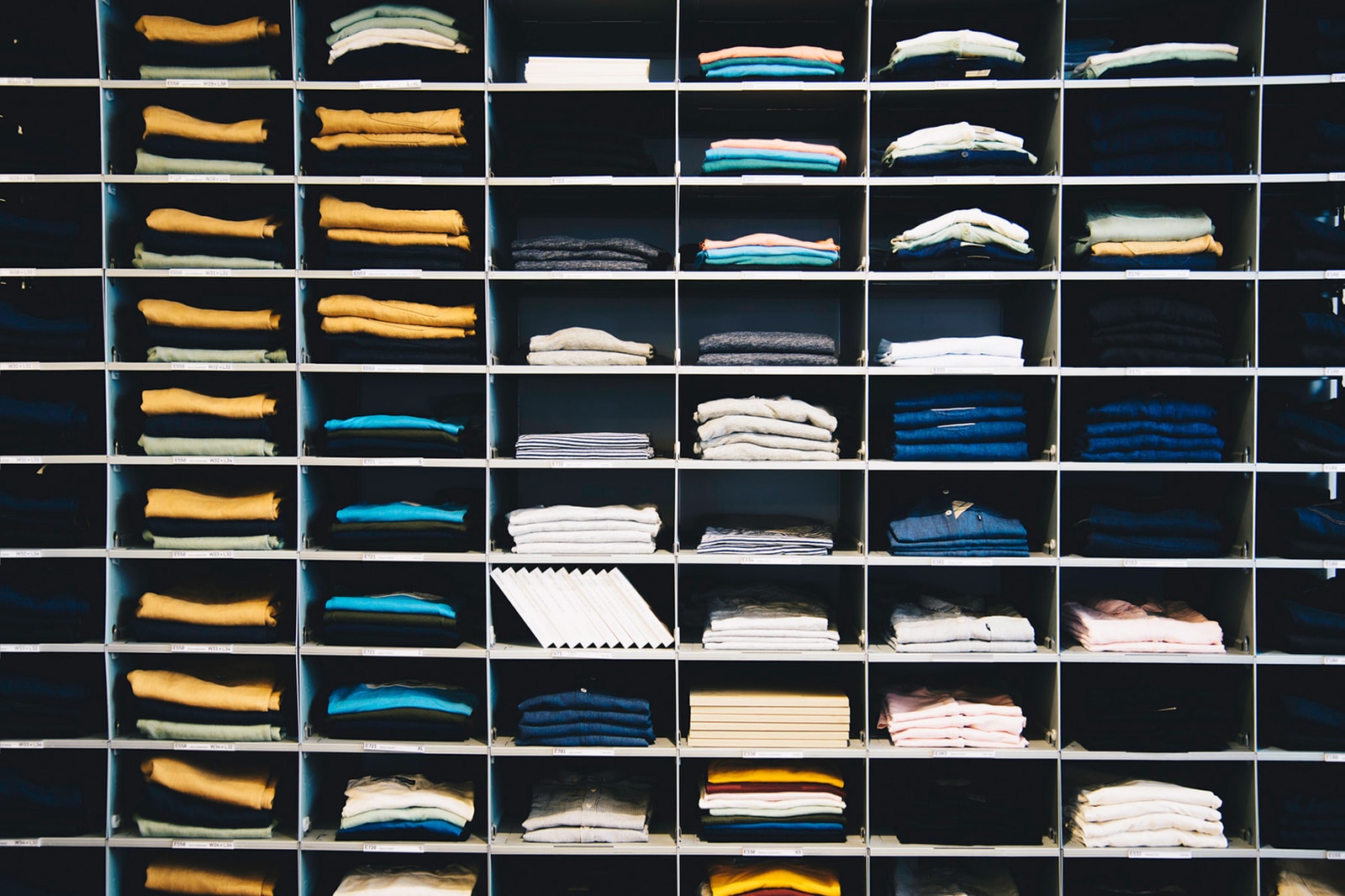 7 of 13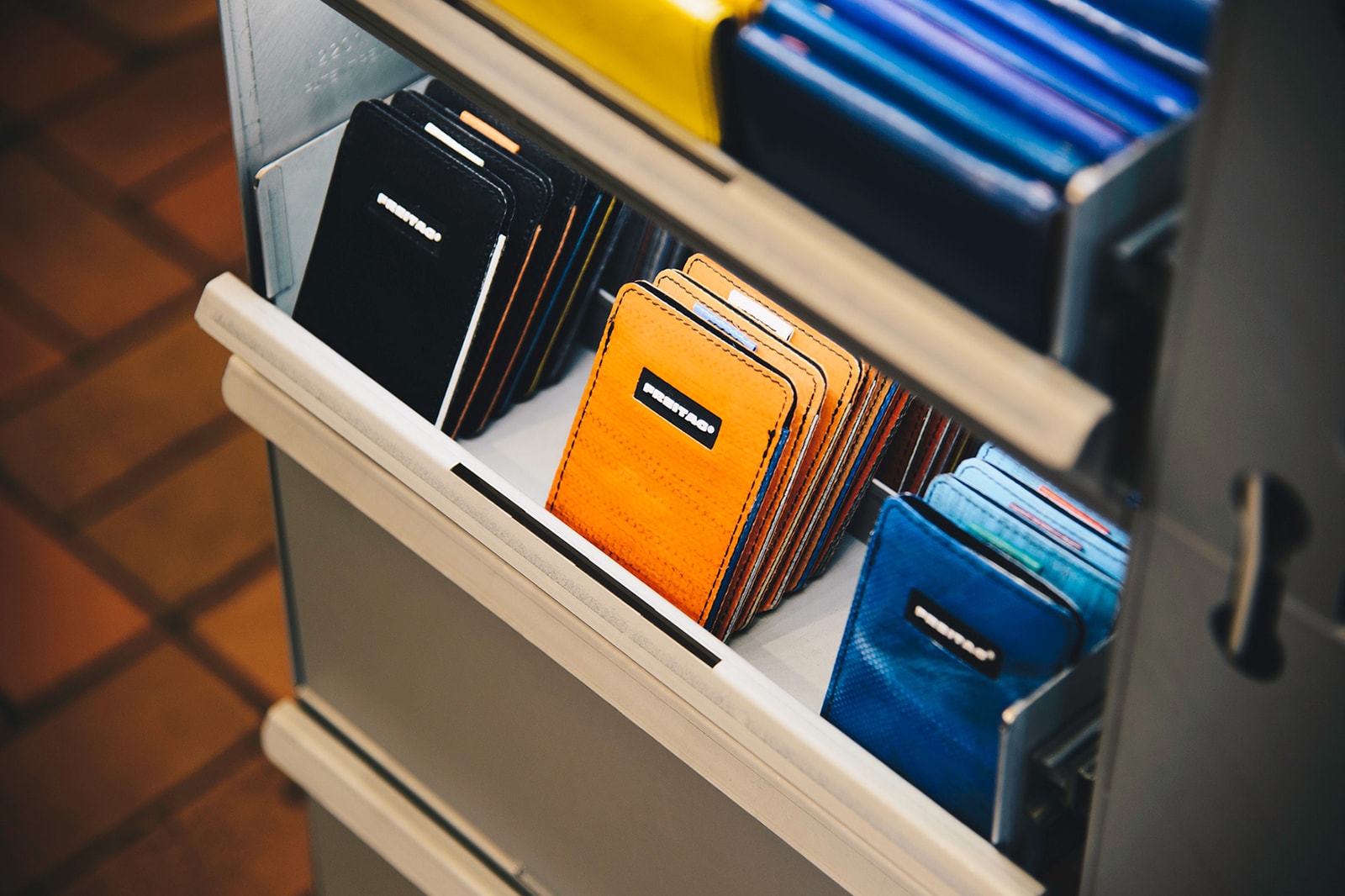 8 of 13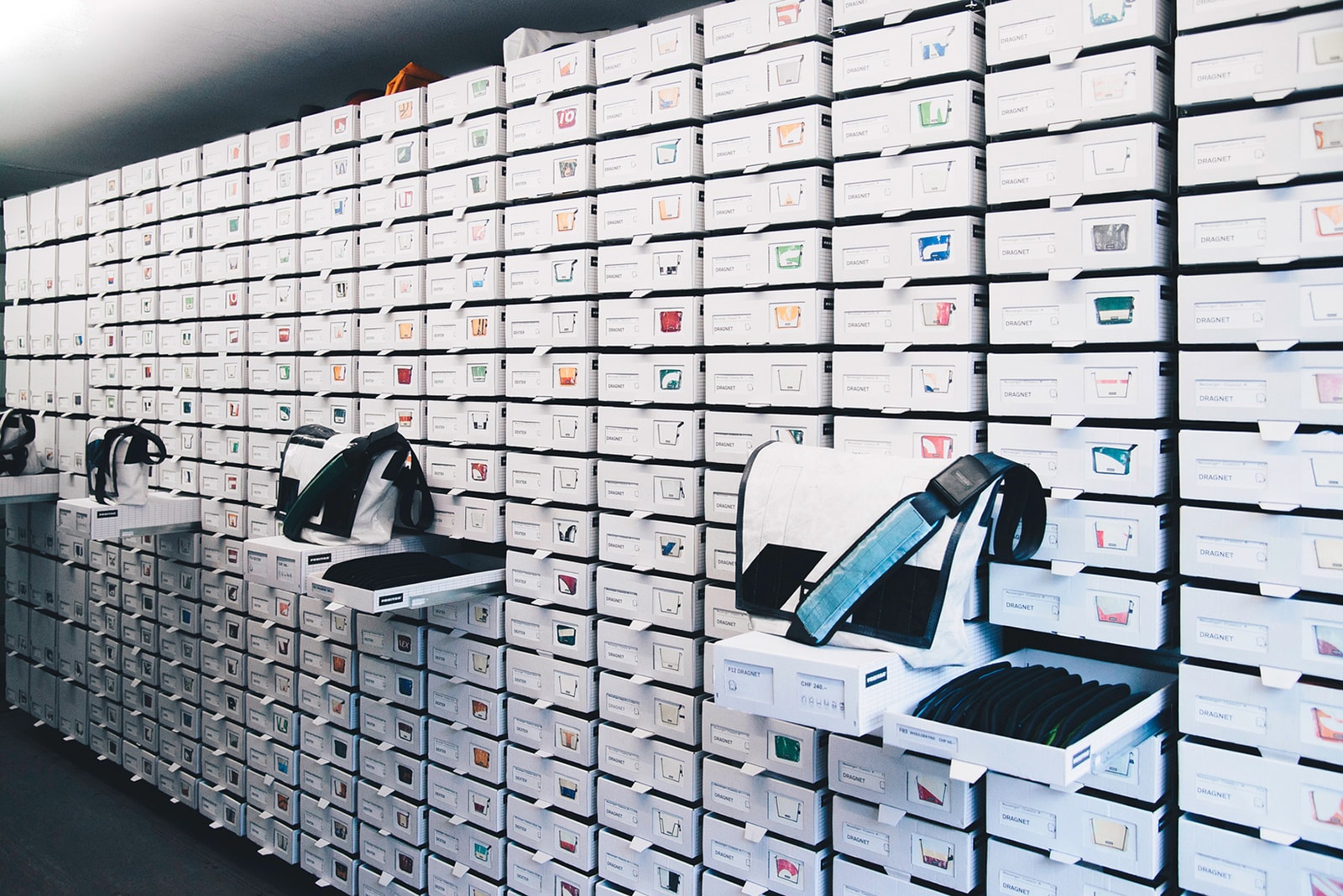 9 of 13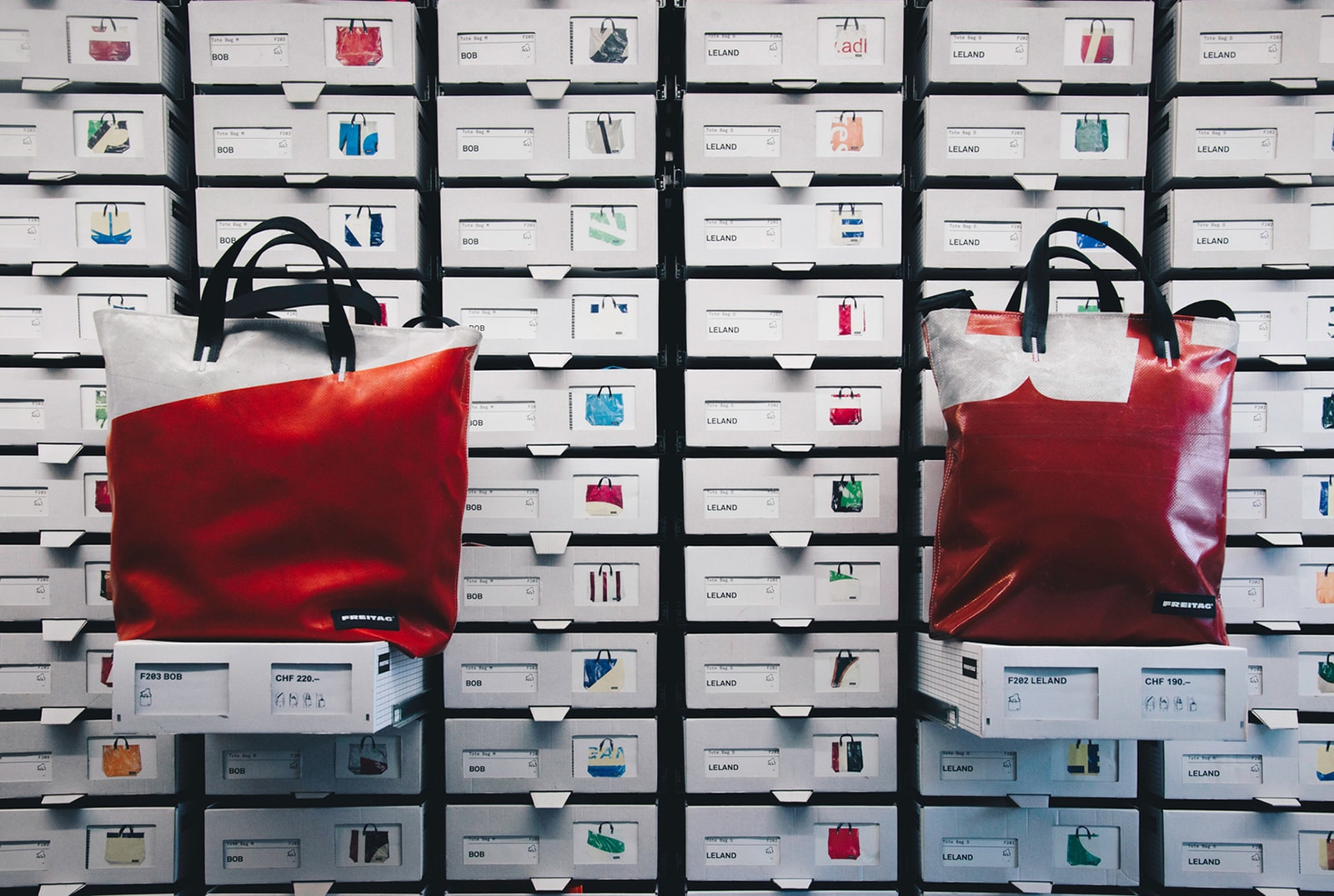 10 of 13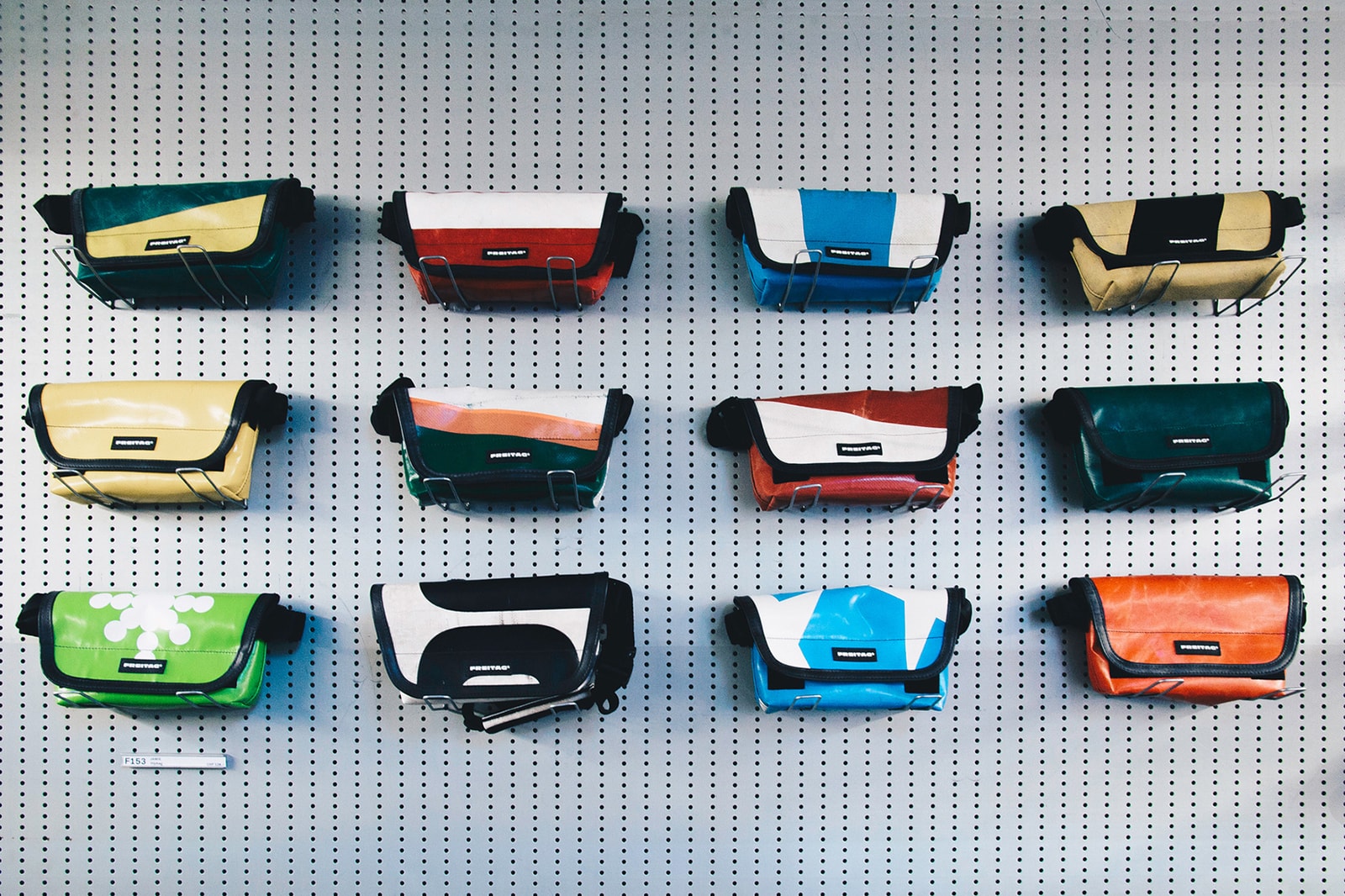 11 of 13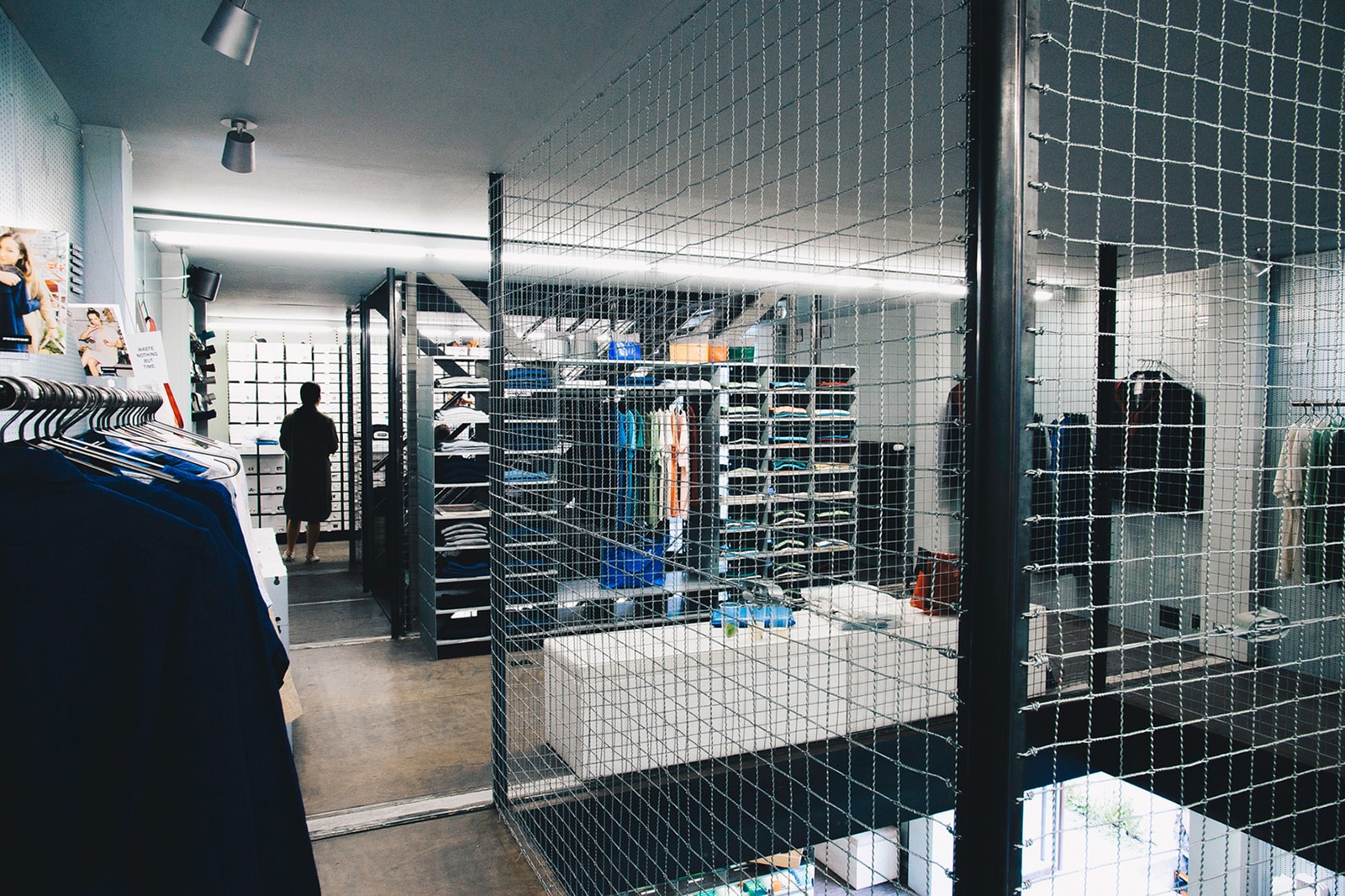 12 of 13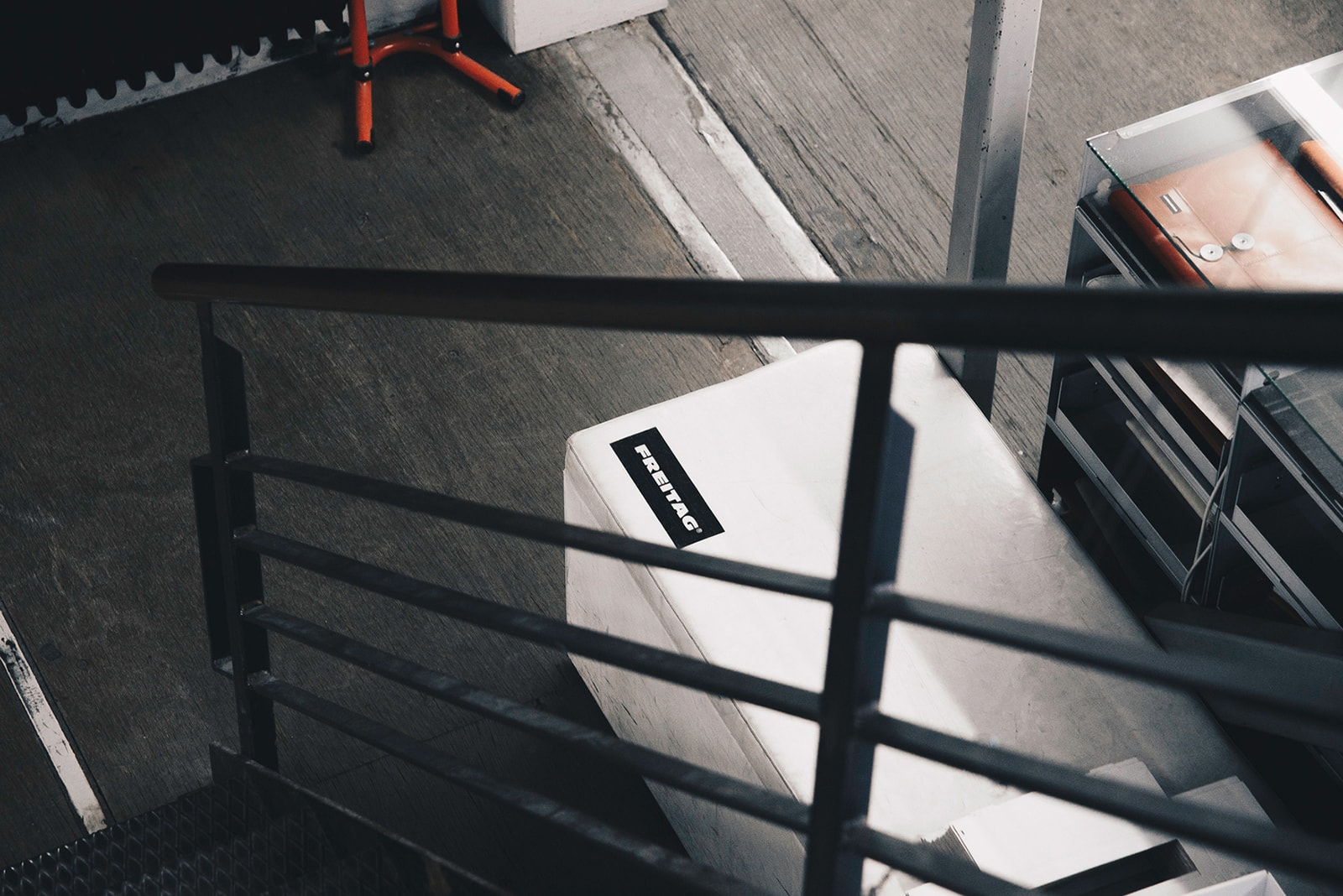 13 of 13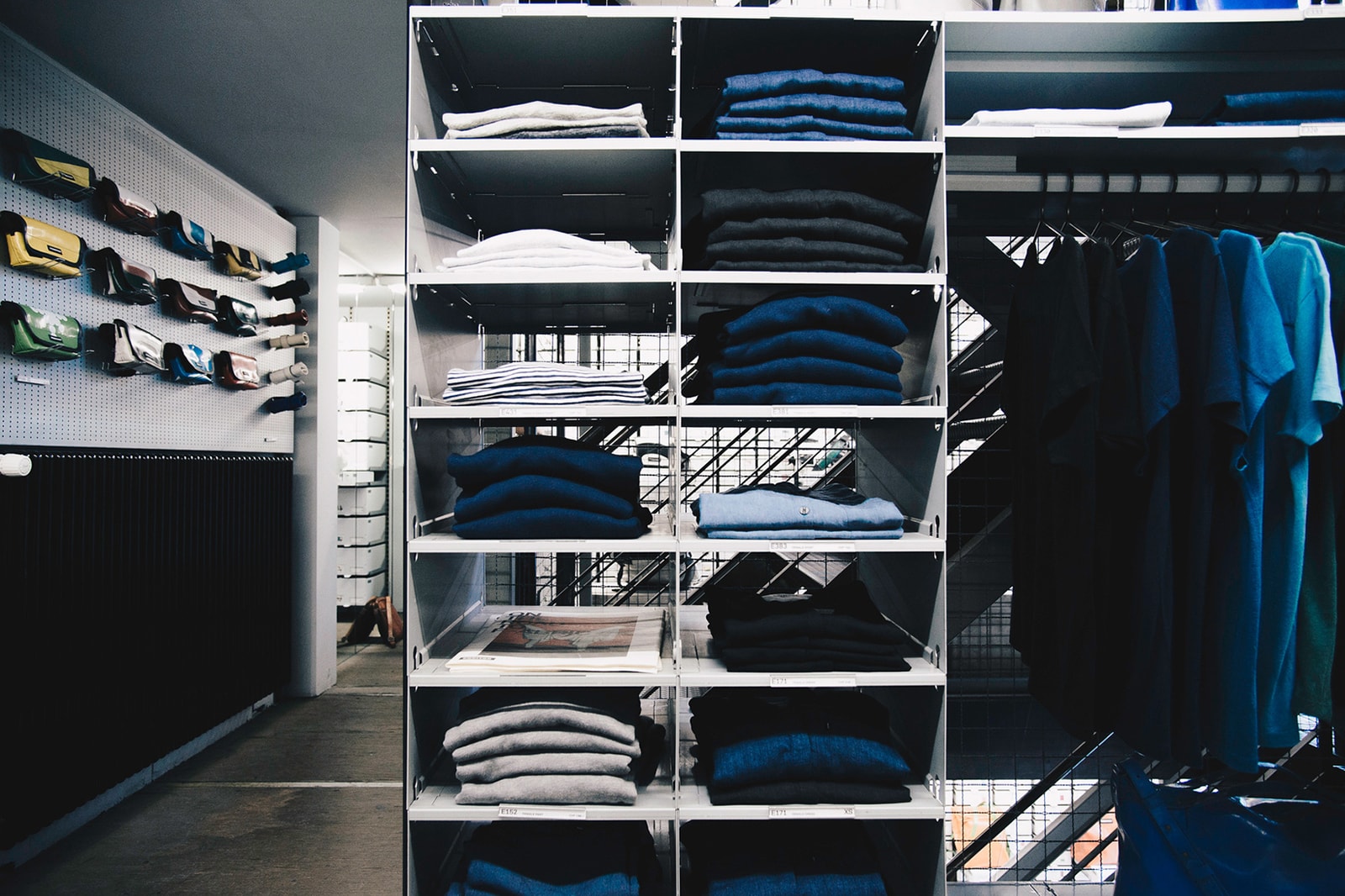 A good example of the brand's burgeoning popularity in Asia is its recent collaboration with design house and longstanding partner URBAN RESEARCH to produce a limited edition CAKE BAG to celebrate the Japanese Brand's 20th anniversary. Limited to only 1000 pieces, the bag will be available exclusively from URBAN RESEARCH stores across Japan. Have a scroll through the gallery below to get a better look at the design.
1 of 5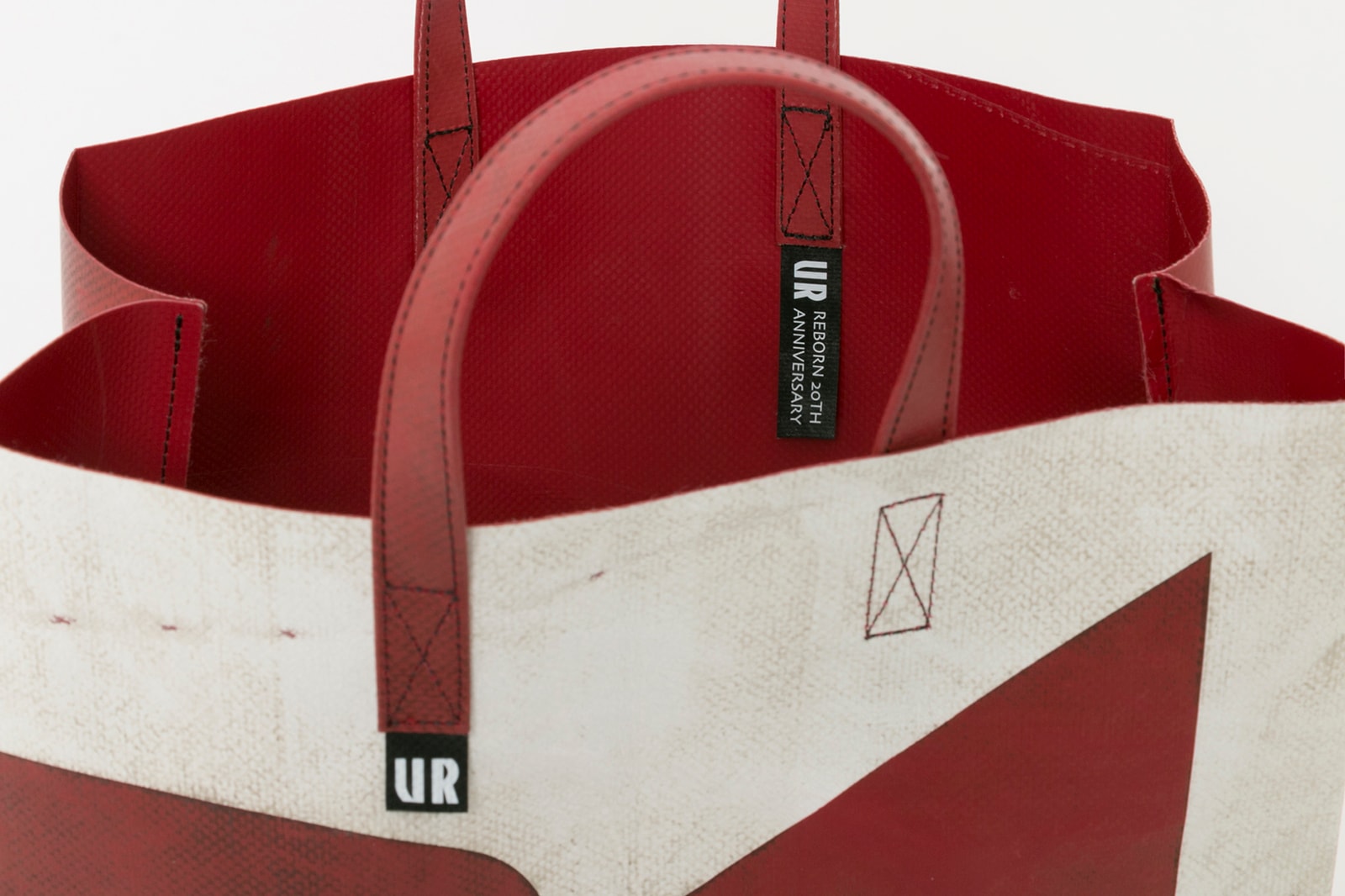 2 of 5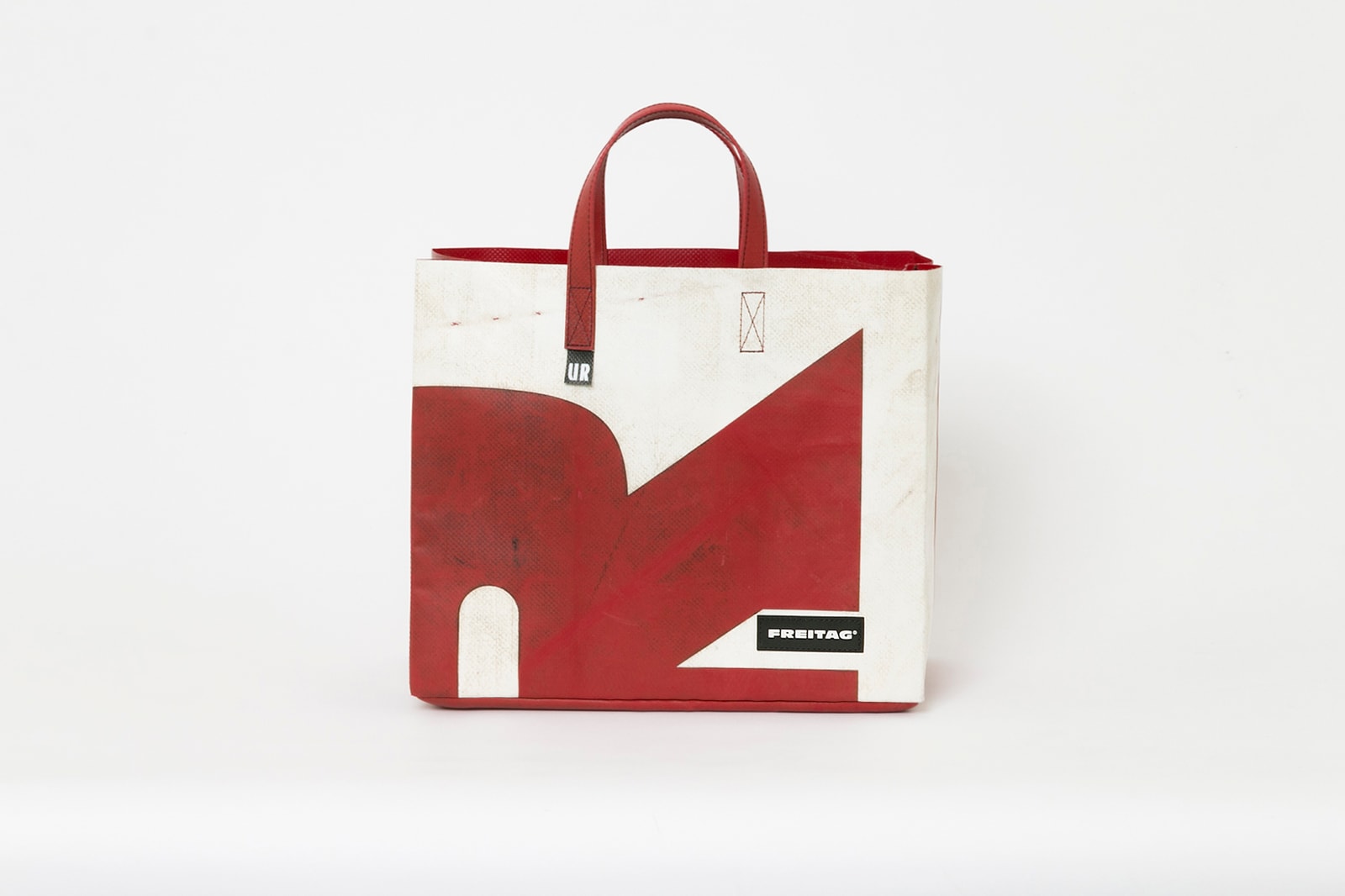 3 of 5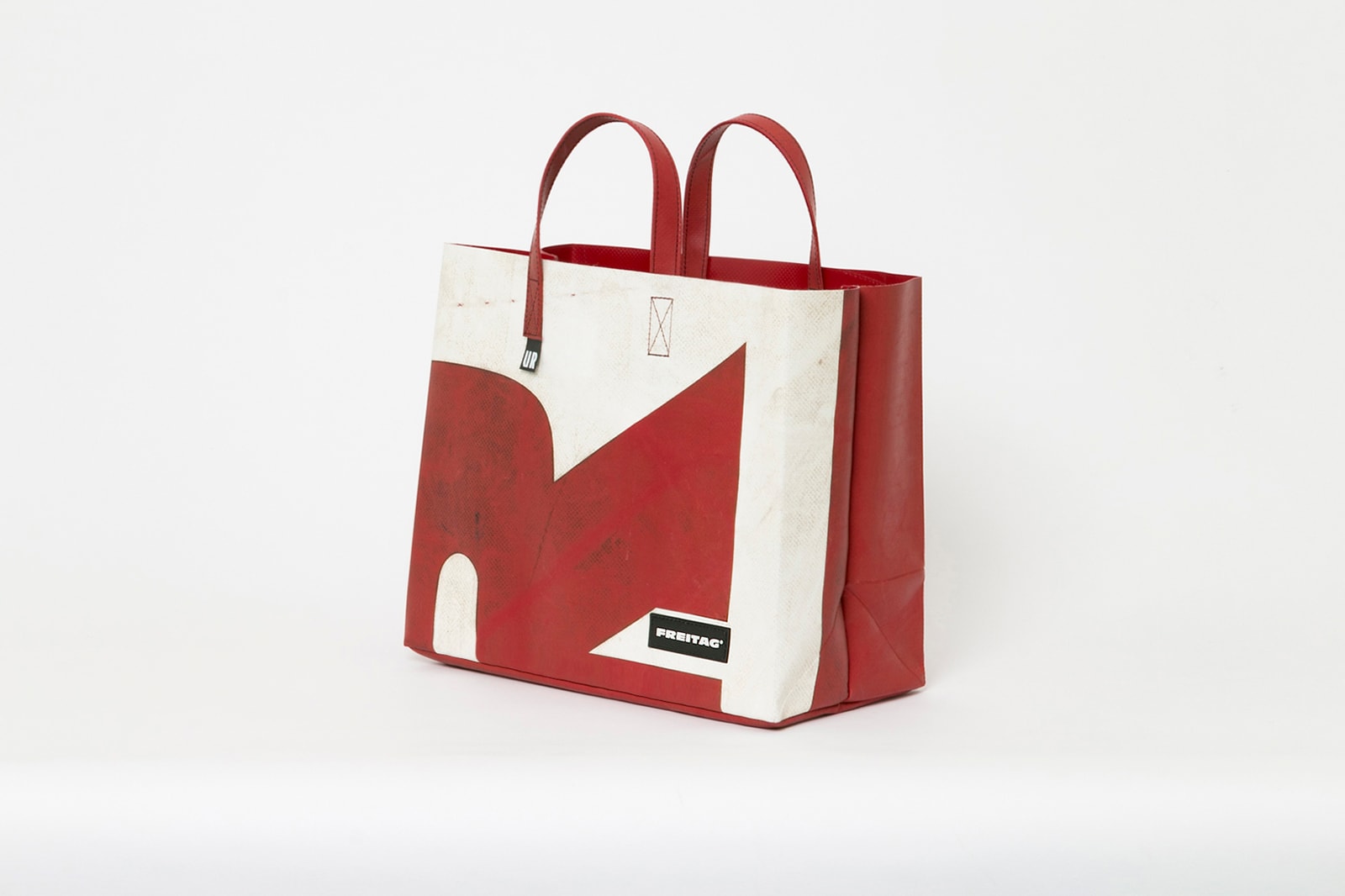 4 of 5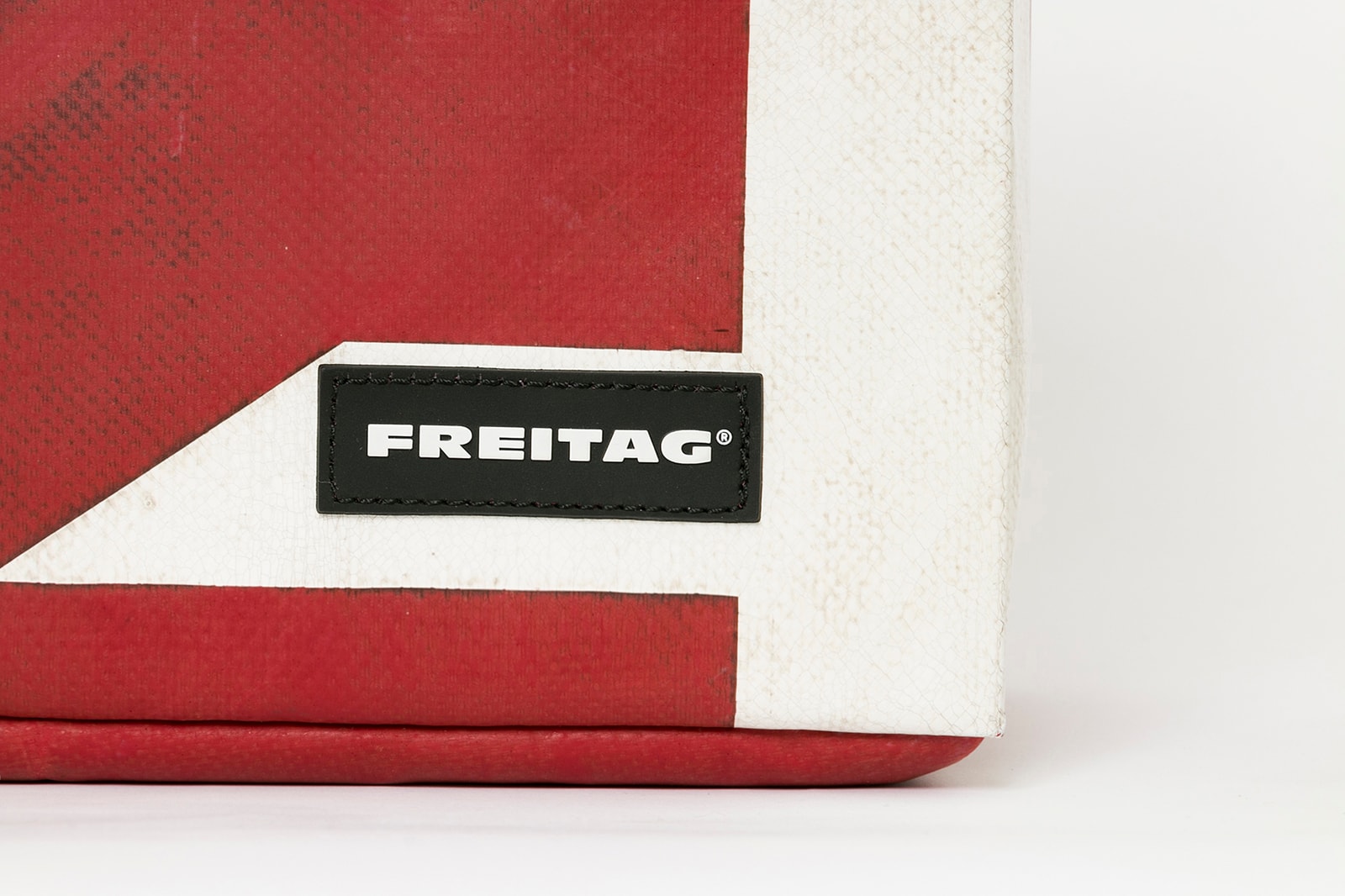 5 of 5