How Prince 85 Emerged as one of 2017's Most Intriguing Talents
In a city as well versed in electronic music as Paris, it takes something pretty special to stand out from a scene not always renowned for championing its emerging stars. Yet the noise around mysterious French artist Prince 85 – fuelled by a string of high-profile collaborations, an identity shrouded with prosthetics and a genre-blurring sound featuring depth, darkness and doomy atmospherics – means that Paris and the wider world might just sit up and take notice. With his latest release Source Code — the second in the three-part trilogy of EPs — out today, we caught up with the enigmatic self-taught musician during Paris Fashion Week with it quickly becoming clear that he's not concerned by playing by the rules.
"In Paris everybody has the same story and I wanted to bring a type of music with a character and a story behind it," he says of his disguised persona. "I can be really negative about the scene here — you have a lot of young people making music but nobody gives a shit and nobody gets given the chance. For me it's very incestuous — everybody fucks with the same people and everyone knows each other. Even if the music is shit they get a chance. The only thing you can do to take their place is to be creative and to put all your time and money into it as nobody else is going to give you the chance."
Alluding to the fact that it was only after French electro pioneer (and contributor to the 
Drive
soundtrack) Kavinsky had to make his name outside of France before he was fully accepted back home, Prince 85's masked identity appears part of a desire to not fit in. The result? An outsider narrative that plays out through his alien appearance and otherworldly sound.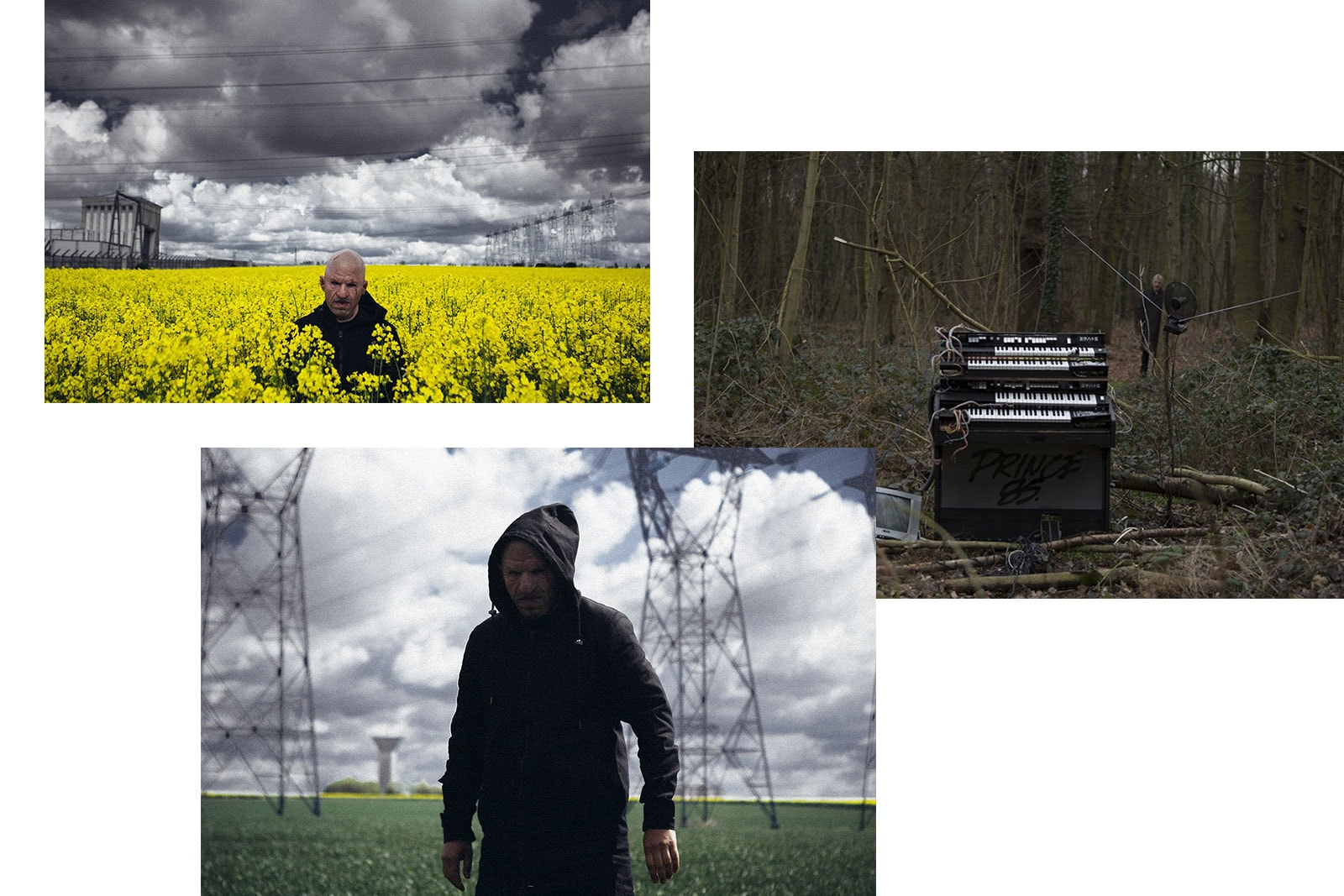 It all started when, as a 12-year-old, he'd experiment with turntables alongside his brother, inspired by the likes of the Beastie Boys and Mixmaster Mike, before taking what he calls a "logical step into production". Having fostered these skills during his mid-teens, when he'd burn his own CDs and create his own artwork, he took a trip to the U.S. on a working holiday visa and found himself in New York during a time when MySpace allowed access to artists who had had a major effect on his own sound, with the messages he sent reaching a receptive audience. "I was a big fan of people like Dipset, Purple City and Mobb Deep and I sent out a couple of emails and one of the guys from Dipset and Purple City invited me to the studio where they told me they wanted to use some of my beats for their albums," he says. "It was a dream come true — I took a risk in contacting them and it worked."
That early break has since seen him collaborate with some of the industry's biggest names and he's applied his production talents to a wide range of projects that span hip-hop, rap, electro and techno. He now counts Kavinsky as one of his close associates, while he's also worked with the likes of Rylan Blackinton, Safe, DaHeala and key members of France's nascent rap scene, has appeared on OVO radio alongside Benji B and he was also credited as co-producer on "Die For You" from The Weeknd's globally successful
Starboy
album. That association with The Weeknd's XO record label — which followed a spell living and making records in Toronto — has meant a lot in terms of raising his profile, but it's his own music, released under a name inspired by Marvel character Thanos and fronted by a shadowy persona reminiscent of horror movies, that's now making its own waves.
'I started from nothing and see it like a game of chess: you have to put all the right pieces down at the right time'
Deciding not to employ either a manager or booking agent, Prince 85's DIY attitude and passionate obsession with his craft (he claims he spends 60 percent of his time making music) has put him in total control of his output and embodies his enterprising spirit. "I started from nothing; working with underground guys and it's got bigger and bigger. I see it like a game of chess: you have to put all the right pieces down at the right time," he says, referring to everything from the vintage synth collection he's amassing to the audience he gained working alongside The Weeknd. "It's not just making the music either. It's about using the right tools and making the right decisions. Everything is part of a complex plan and everything I do is done meticulously. I'm a perfectionist and the details make the difference."
And those details are hard to ignore. Beyond the striking visuals, introduced via the video for "Temporium", 
Source Code
 is the perfect synthesis of the musical influences Prince 85 has absorbed throughout his life, chopping and screwing elements of hip-hop, electronic music and techno with a heavy accent from iconic movie director and score composer John Carpenter, who he credits with opening his mind to the sonic possibilities of the synthesizer. "The first horror movie I saw was Carpenter's
Assault on Precinct 13
 when I was about 12. I was fascinated by the way the movie was totally different from any other horror movie — everything sounded so sinister," he says, adding that — as with Carpenter — he thinks as much in visuals as in the music. "Since then, I've seen all of his movies including
Critters
and
The Fog
and I still use references from
Assault on Precinct 13
 in my music. For me Carpenter is one of the biggest influences on analogue synthesizer music."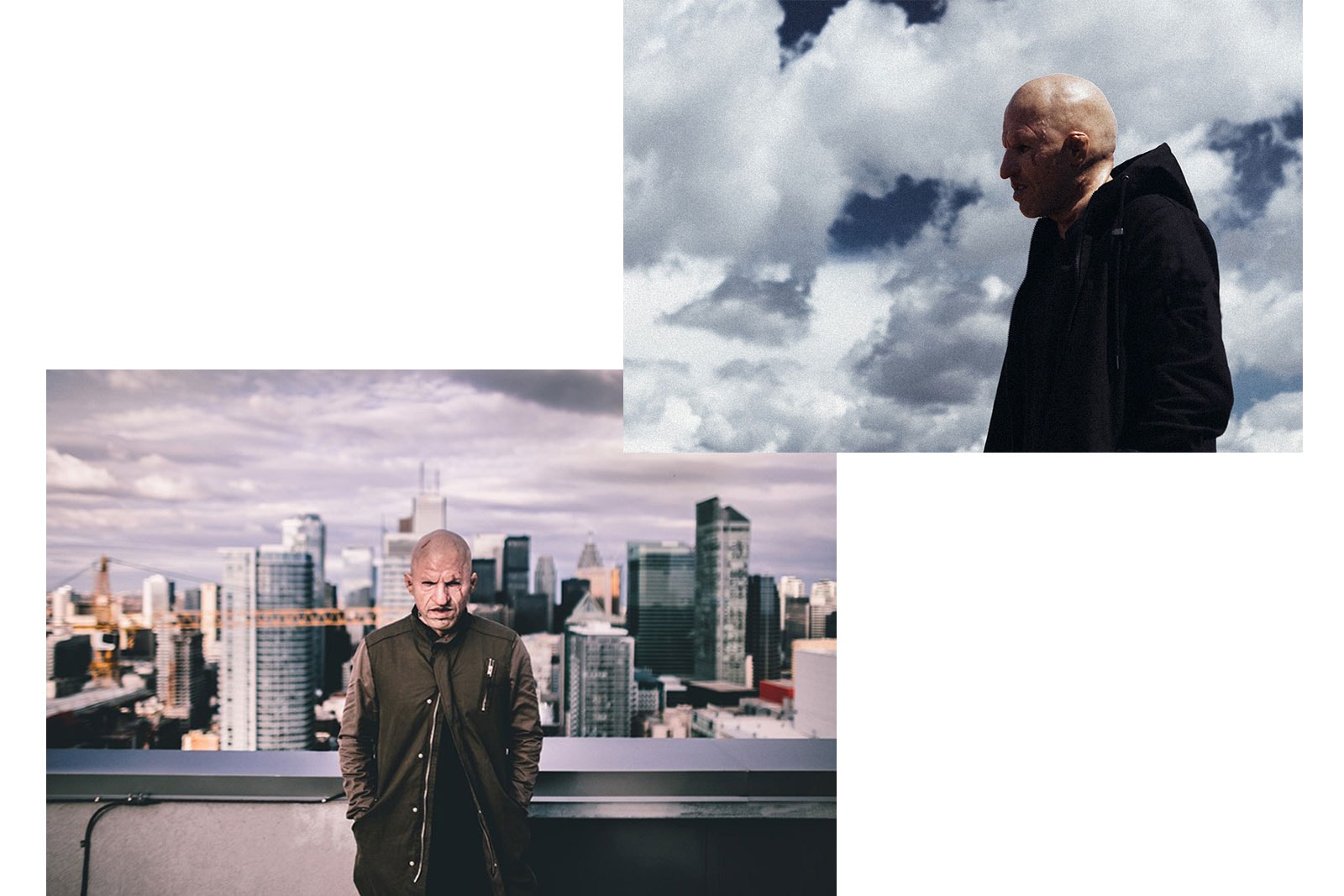 Early synth pioneers have played a major part in the work of Prince 85, who also credits avant-garde German band Tangerine Dream with his obsession with using analogue instrumentation to create a contemporary sound. "Music should be new and surprising. I see my role as inventing what might be the music of the future by recycling other influences and making it sound different, which is why I really love old music," he says. Boasting elements from a range of eras — including Manga, prog rock hip-hop and electro — he claims that Source Code has broad appeal. "The EP should engage all those who carry a bit of luggage with them when it comes to music culture," he says.  "There are lots of different vibes on there. My music is really eclectic and I try to drop different colors and take a lot of different directions."
Whatever direction he chooses to pursue next, his growing reputation is sure to see Prince 85 stepping further out of the shadows in 2017. Whether his mysterious mask is lifted remains to be seen. Source Code is out now.