Dana White Ponies up $50 Million USD to Make the Floyd Mayweather vs. Conor McGregor Fight a Reality
"I'll tell you what Floyd, here's a real offer…"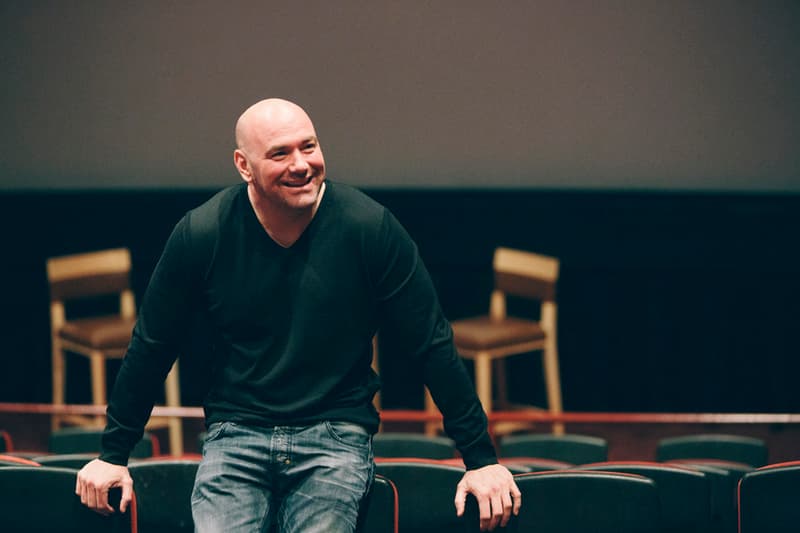 Dana White is over all of the back and forth: he's ready to make this Floyd Mayweather vs. Conor McGregor fight happen.
Hot on the heels of Mayweather's appearance on ESPN's First Take earlier this week (in which the boxer countered McGregor's $100 million USD demand with an offer of $15 million USD and a cut of the pay-per-view take), the UFC president appeared on The Herd today and had this to say:
I'll tell you what Floyd, here's a real offer. I'm the only guy that can actually make the offer and I'm actually making a real offer: we'll pay you $25 million, we'll pay Conor $25 million and then we'll talk about pay-per-view at a certain number. There's a real offer.
So could this thing actually happen? As ESPN notes, "it is currently unclear which athletic commissions would even sanction a boxing match between Mayweather, one of the greatest boxers of his generation, and McGregor, who would be making his professional debut." And while White has gone on record that McGregor would be the bigger draw if the two were to fight, it isn't hard to see why McGregor would be eager for the bout: though he makes bonus money off the pay-per-view sales of his fights, McGregor's highest disclosed MMA purse has been just $3 million USD.