POLLS: Who Will Be Revealed as Negan's Victim on the Season 7 Premiere of 'The Walking Dead'?
We compare the show to its graphic novel counterpart for clues on who won't be returning.
With only one short month left before the 7th season of AMC's zombie walker thriller The Walking Dead returns, it's been almost half a year since the Season 6 finale "Last Day on Earth" left us hanging. What might possibly be the most talked-about TV cliffhanger since Dallas's "Who shot JR?" has left fans wondering "Who does Negan kill?" One of the biggest reasons why viewers still tune in to the show today could be the fact that not one single character is safe, and it feeds on the majority of its viewers' love of gross and surprising deaths. Though it's not an easy feat, TWD still remains on top of its game when it comes to shocking deaths as we will soon find out.
Over the past six years of The Walking Dead, fans have encountered not just the grossest or the most heartbreaking deaths, they have experienced the most shocking, completely out of left field ones even for fans that obsess over the graphic novels and for those who are TV purists alone. As we move closer to the Sunday, October 23 premiere and Negan's victim/victims are finally revealed, many theories have been floating about on who will ultimately win the intimate meeting with Negan's spiked bat Lucille. Let's take a look at the 11 characters waiting in line for one brutal game of "eenie, meenie, miney, mo" that they, and the fans, will never forget. Comparing the graphic novels with the TV series, let's see how they fair.
WARNING, SPOILERS LAY AHEAD.
Carl Grimes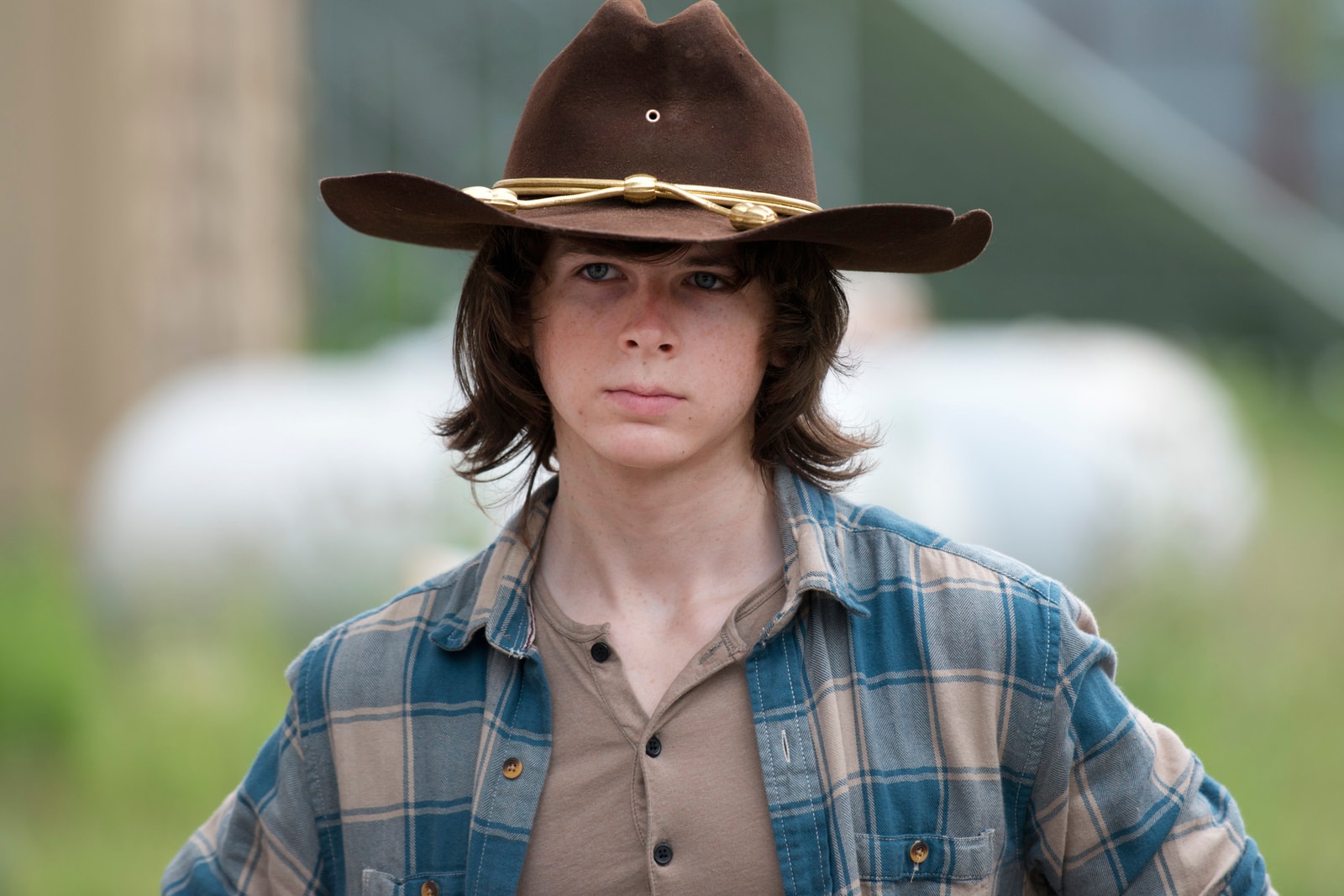 Though Negan is monstrous enough to kill a teenager, it's not likely the end of Negan's bat met with Carl's face. Before the vicious beat down, Negan warned, "Anybody moves, anyone says anything, cut the boy's other eye out and feed it to his father." From the graphic novels, we know that Negan is held captive by Rick and co. and the two end up having an unconventional relationship with each other, so it's hard to believe that Carl is in any serious danger.
Rick Grimes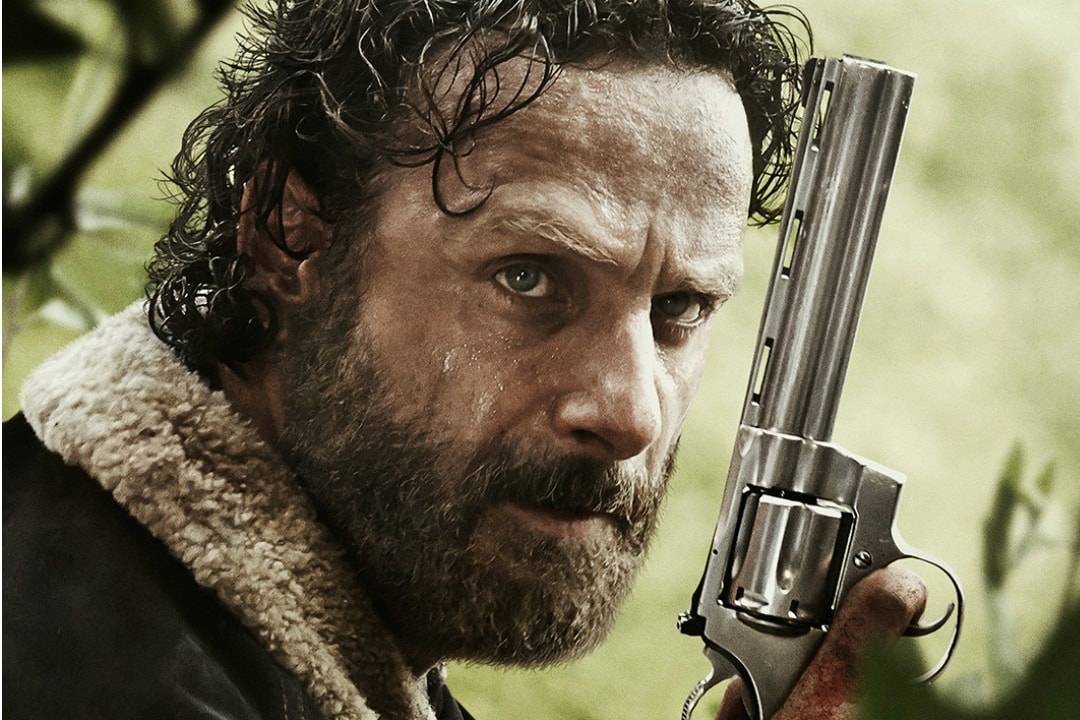 As the main protagonist of the show and graphic novels, Rick should be the least likely to die here… however he is the biggest threat to Negan. Since Rick is the leader who set the plan into motion to start taking out the Saviors, it would be ideal for Lucille to take him out. But leaving the Alexandrians without any form of guidance could possibly stop them from providing supplies. Once again going back to Negan's eye comment, believe Rick will still be alive come Season 7's opener.
Michonne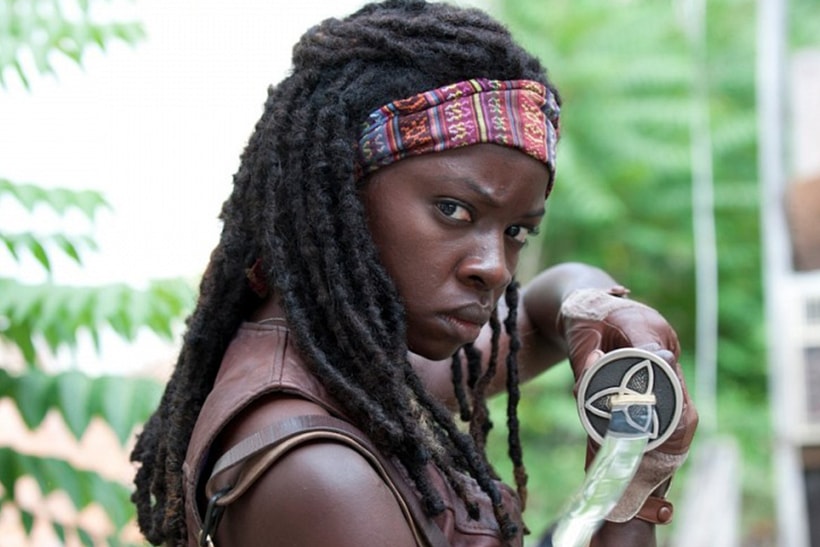 Though she is a major character, first appearing on the show in the later half of Season 2, her character arc over the last few episodes leading up to the cliffhanger has been quite stale. If Michonne does find her way at the end of the bat, the show hasn't really given fans an emotional pull should she have to exit… minus her new found romance with Rick. In the comic series, Michonne dies in a non-canon ending. Appearing in an infirmary where Rick is being held, she is soon killed by a cyborg The Governor by getting her head crushed. Though this is not the actual canon to the official story, written just for a bit of fun, Michonne's status lays unknown.
Maggie Greene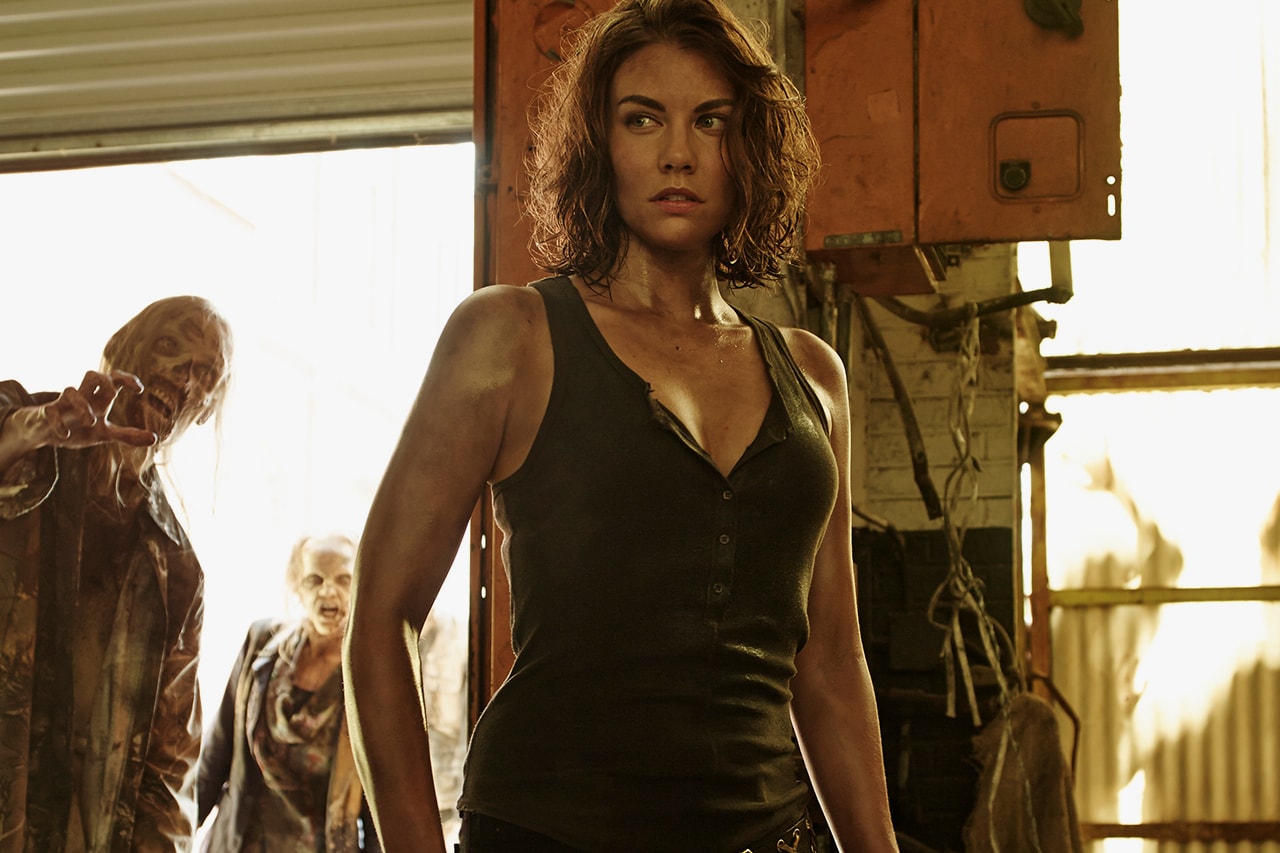 The whole final episode has Maggie in physical pain as her pregnancy is going through some unexpected difficulties, spending the majority of her time lying down in the RV or being carried on a stretcher. Though Negan does tease Maggie on how bad she looks and even threatens to kill her, Glenn jumps in to save her and his unborn child. Does Lucille end up coming back to her? Maybe her time is not up yet, as she still needs to live up to her graphic novel counterpart's rise to glory.
Glenn Rhee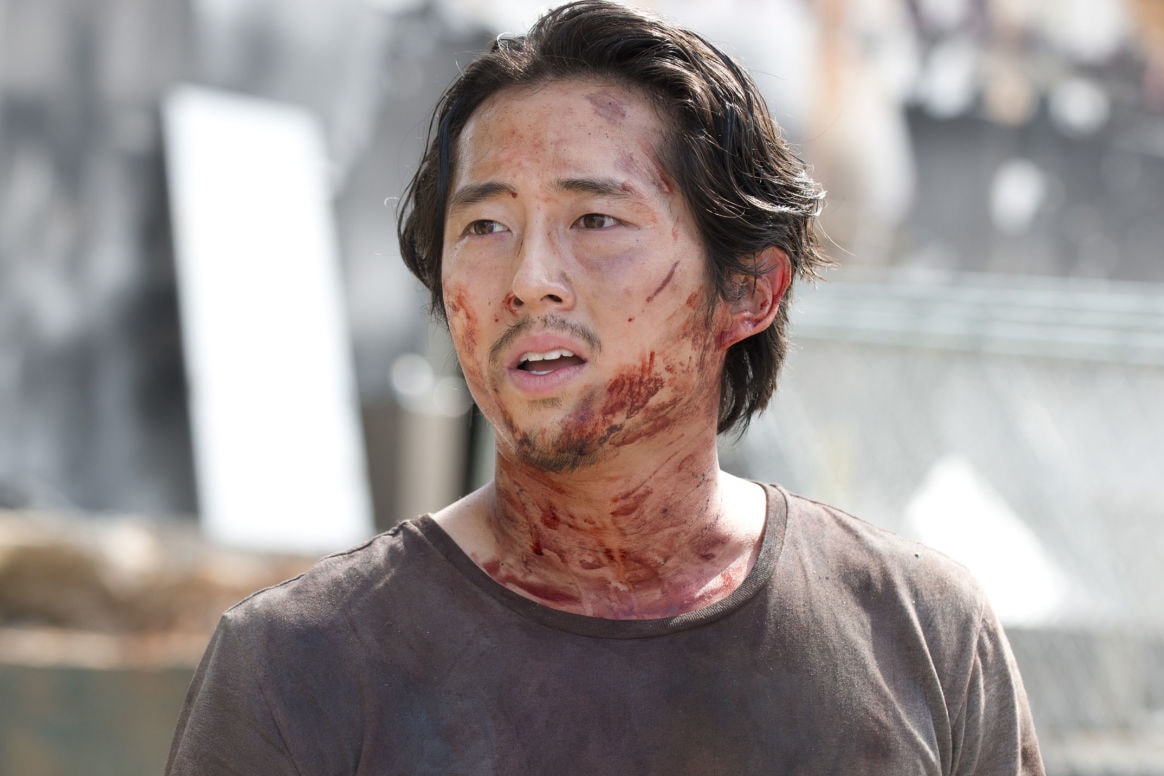 To be fair, the writers of the show have already teased Glenn's death when he fell off the dumpster and the cinematography implied that he was being devoured by the walkers surrounding it – thanks a lot, Nicholas. Fans went nuts, but weeks later he appeared again virtually unharmed. Previously mentioned, moments before Negan played "eenie, meenie, miney, mo," Glenn acted out when Maggie was threatened making it too obvious should he be at the end of the bat. Though he is the one to get it in the graphic novel during this scene, the best way to fool people is to cry wolf until the point when no one is listening anymore. And then BAM, Glenn's brains start leaking out the side of his head.
In his final comic book moment, he is able to cry out Maggie's name before succumbing to a face breaking strike. Going back to the show, one particularly savvy fan stripped the audio from the final scene in Season 6, slowed it right down and captioned what they thought they heard… a horrified Maggie screaming Glenn's name. That video has since been removed from YouTube, so make of that what you will.
Daryl Dixon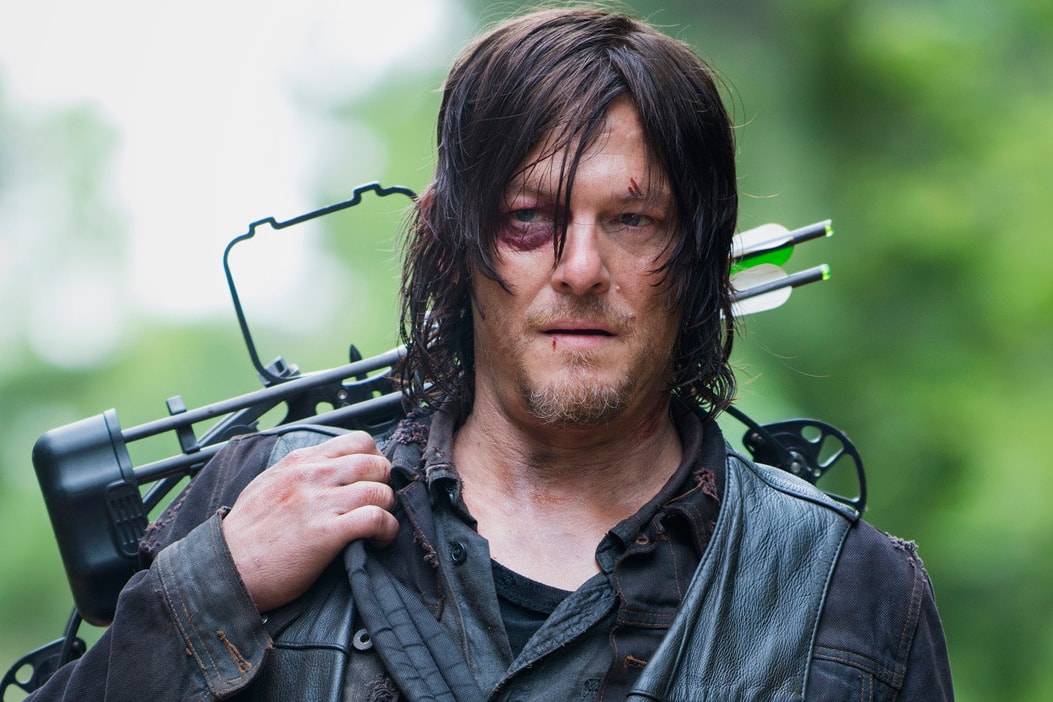 Considered as one of the show's fan favorites, Daryl's character was birthed for the show and does not exist in the graphic novel universe. Dixon only showed up to the party when he was dragged in by Dwight, who had captured him earlier on. Though he has never been one to show his fear throughout the past six years, he might be the one to see the graveyard. His character saw his biggest trauma yet when Dwight shot him, so this may be leading up to his untimely end. Or maybe it's just the small step to prepare us for someone else getting it even worse? And remember that little Season 7 clip that teased Daryl's death as Dwight is seen wearing his clothes and riding his motorcycle? Say it ain't so.
Rosita Espinosa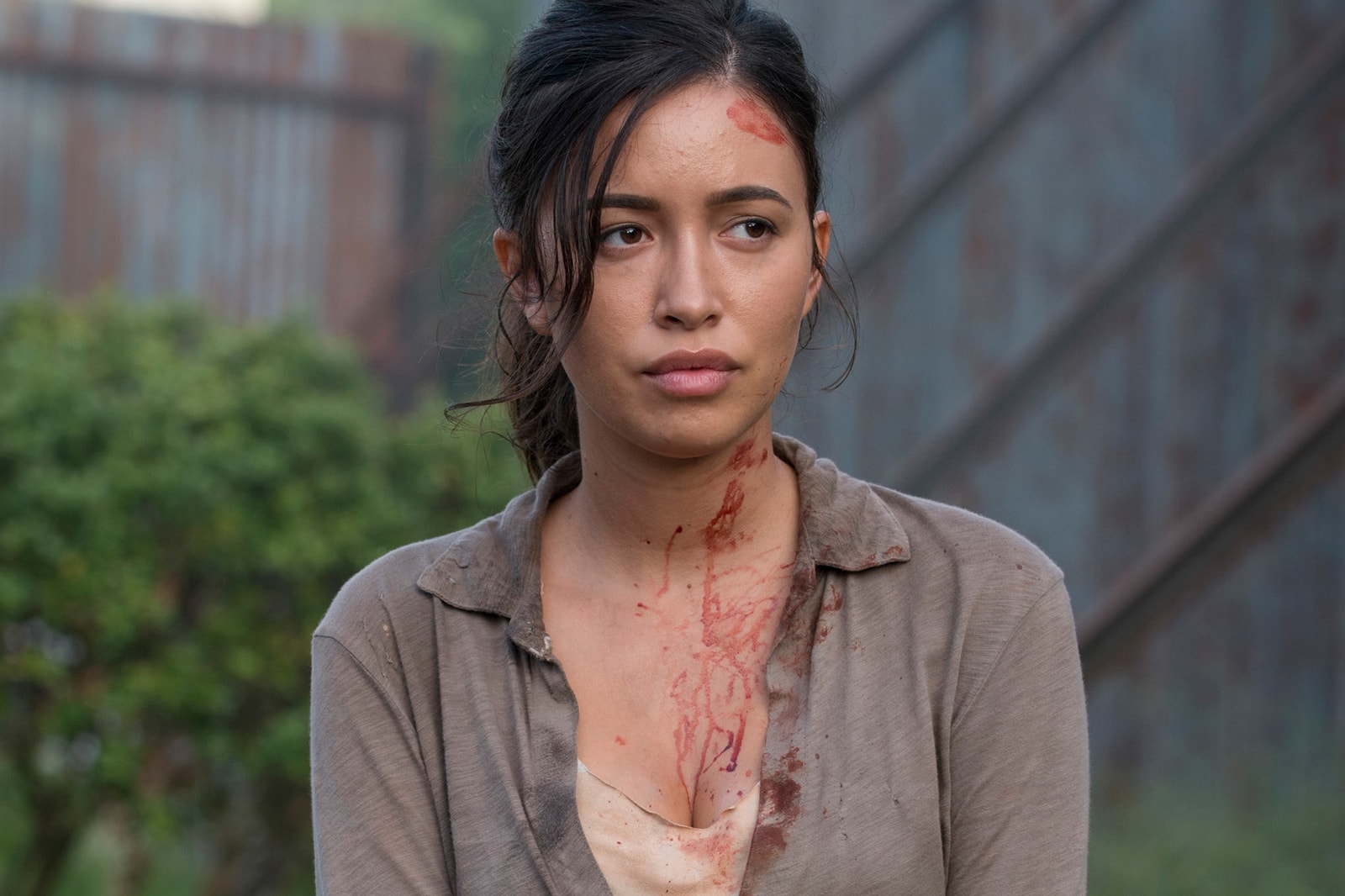 Rosita has been on the show for four years, yet her character has never really given viewers anything specific to relate to. Recently breaking up with Abraham, it seems her backburner character arc remains very minimal. Though she survives this scene in the graphic novels, for the show killing off Rosita would be a good idea moving forward, but would it be worth an almost seven-month wait just to see her small character go?
Aaron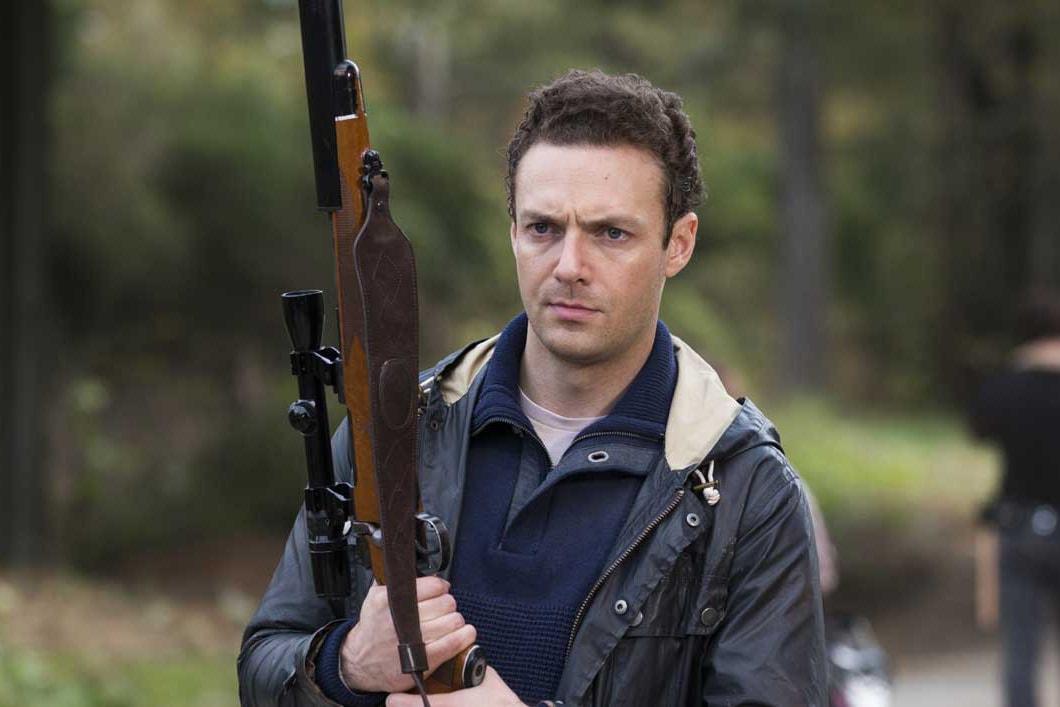 Aaron didn't meet Rick and co. until late Season 5 and there is no real reason for him to be in that final death line considering he is the only Alexandrian there. Instead of staying back to hold down the fort, he decides to go with Maggie, due to their growing bond, joins the party in the RV, and ends up in front of Negan. What a night. Though his character is still kicking it in the graphic novels, hanging out with Jesus and everything, Aaron would also be one of the most throwaway characters of the bunch.
Sasha Williams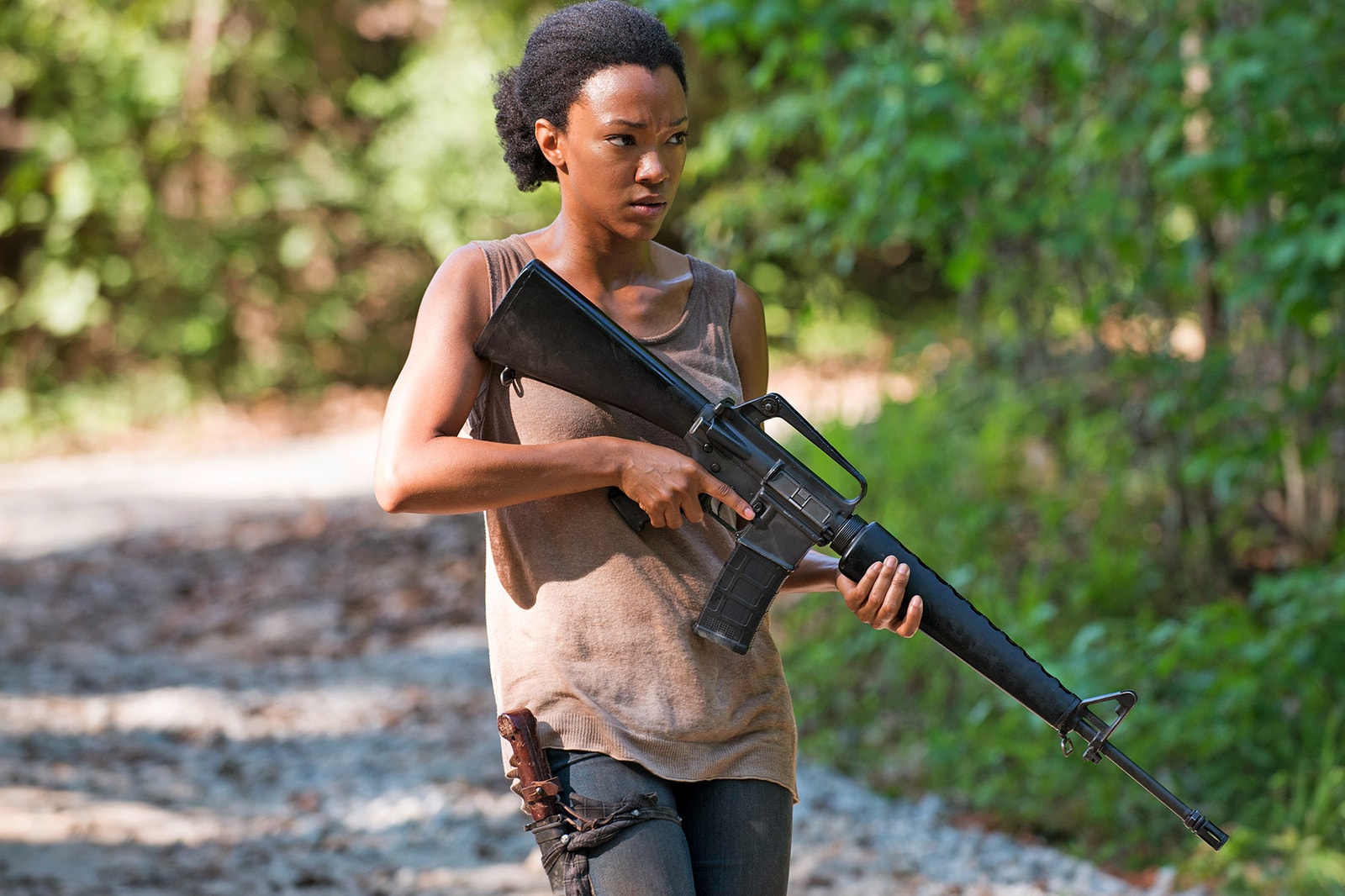 Another character that does not exist in the graphic novels but in the show, and like most characters from the show, Sasha has experienced her fair share of tragedy; from the death of her fan-favorite brother Tyreese to the death of her boyfriend Bob (who had his leg cut off and eaten right in front of him. Who could forget that?), and her mental lapse where she started sleeping on piles of walkers. Things were starting to look up for her, having shared a moment – and steamy glances – with Abraham, even considering what happy future they could have together. But we all know what usually follows after things are starting to look up on The Walking Dead… death.
Eugene Porter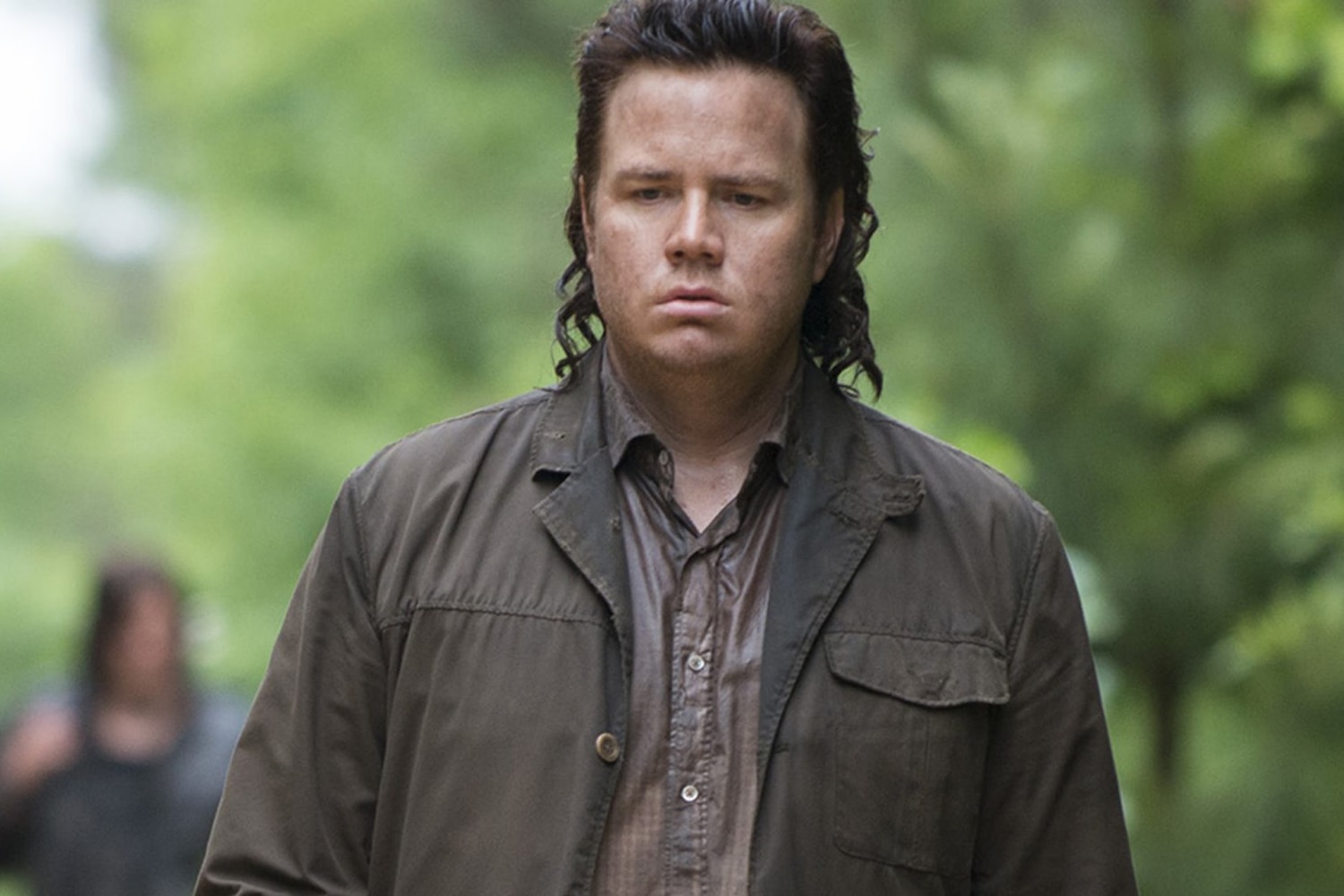 Known for bringing back the mullet in true style, we couldn't help but remain in love with his character even after he admitted to not actually being a scientist and having led the group in vain. Most of Eugene's on-screen time is spent on the ground getting harassed by bad guys or looking like he's about to get shot, so you can't help but to feel for the guy. Eugene also has a sense of selflessness even sacrificing himself in the RV as a distraction for the Saviors so the others could flee with Maggie. All the emotional attachment is there should he be the one to go. Will Eugene be heading to "Pee Pee Pants City?" As for his comic book counterpart, he's still alive and is in fact a scientist… well a science teacher at least and was married to a now deceased Rosita. Huh.
Abraham Ford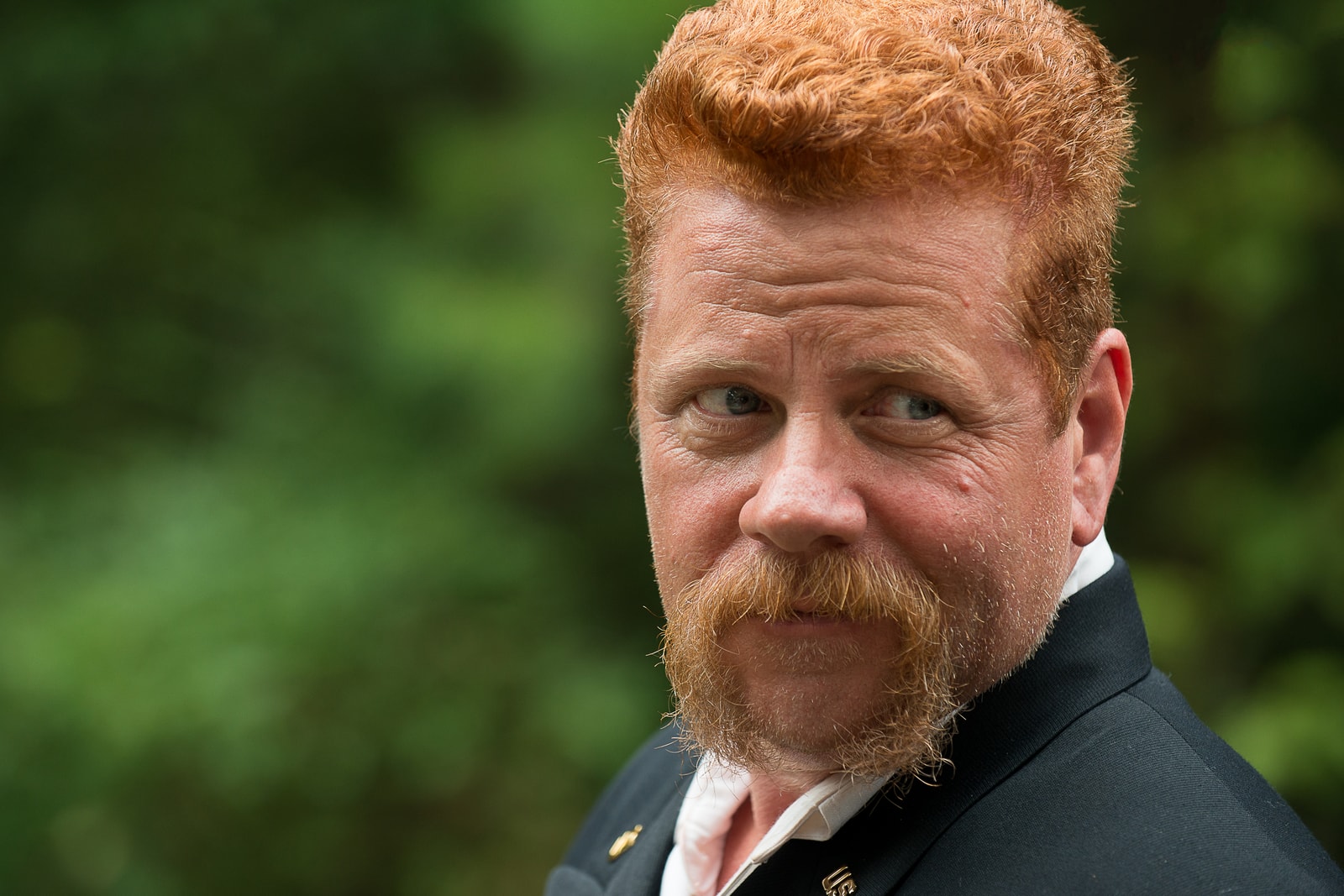 The U.S. Army Sergeant/alpha male is definitely considered a leader and stronghold for the group and though we haven't seen Abraham go through anything as bad as the other guys, we've seen him jump romantically from Rosita to Sasha and felt his pain when Eugene revealed his secret. His final moments leading up to meeting Negan included a talk with Sasha about settling down and having kids and a big farewell hug with Eugene, one that seemed like a last time thing. And don't forget, he did sort of volunteer himself, while the others were on their knees he literally stood up in front of Negan. All these factors would add to the emotional sting should Lucille meet his skull. His graphic novel counterpart doesn't survive long after the Saviors are introduced, leaving a significant impact on the survivors. One thing's for sure, if he does go so will most of the comic relief. Maybe now is the time to write the eulogy for Abraham, and don't forget to add "b*tchnuts."
With just one month left to go before we officially see who has seen their last day, who do you think will meet with Lucille and rightfully deserved such a cliffhanger? Vote in our poll now and let us know your thoughts in the comments.
Poll
Who Won't Survive the Brutal Game of "Eenie, Meenie, Miney, Mo"?
Glenn
Abraham
Aaron
Rick
Carl
Michonne
Maggie
Daryl
Rosita
Sasha
Eugene