A Teen's Basement Tranforms Into a "Man Cave" for Skateboarders
Featuring a skate bowl, pool table, snack bar and more.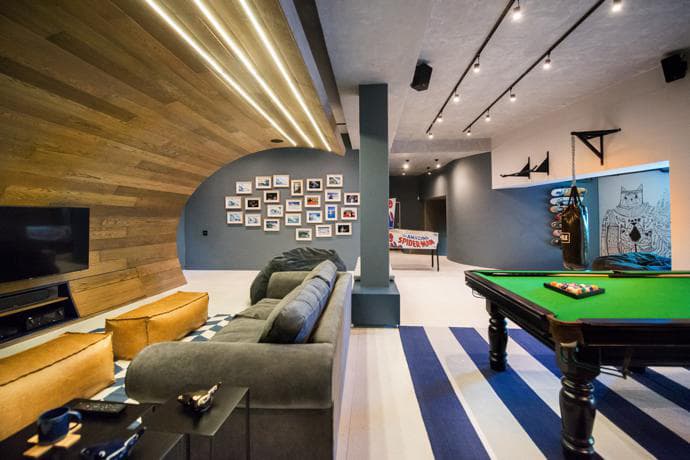 1 of 7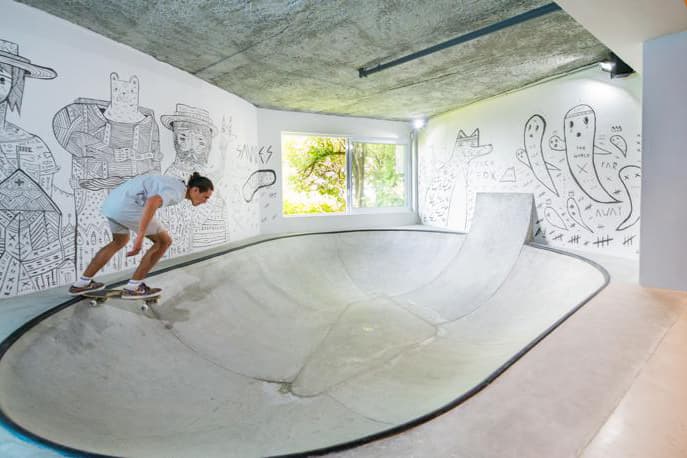 2 of 7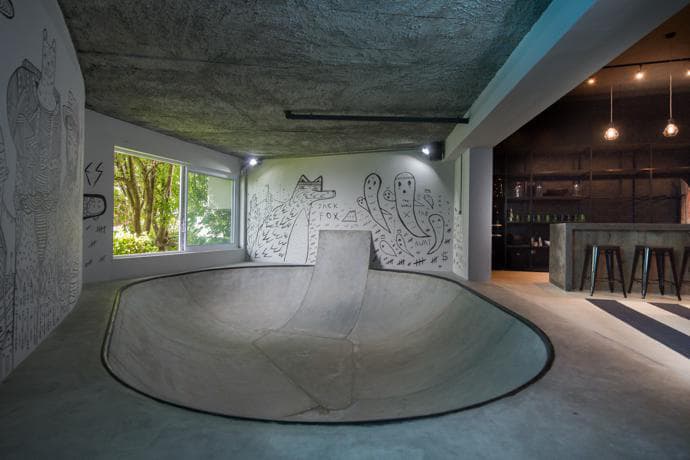 3 of 7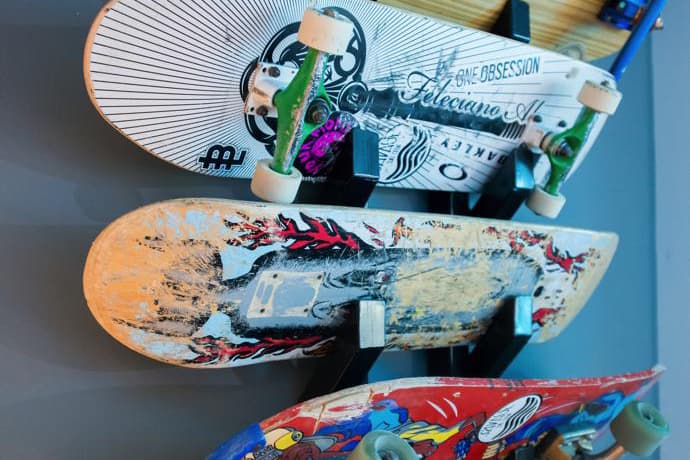 4 of 7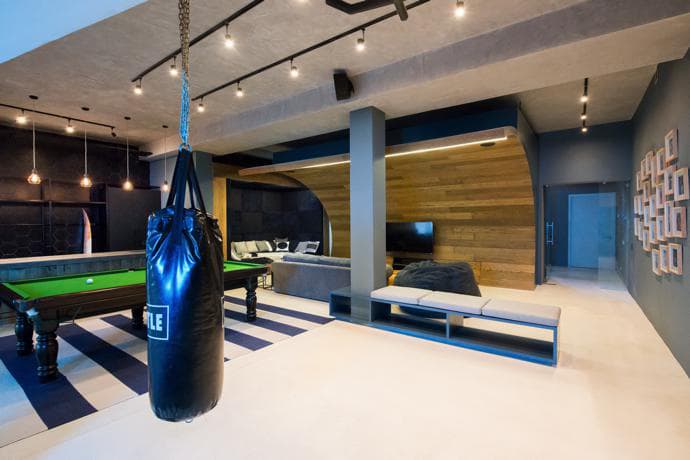 5 of 7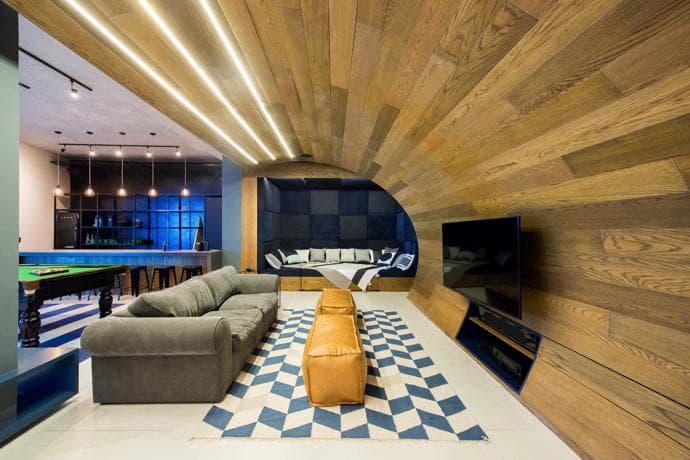 6 of 7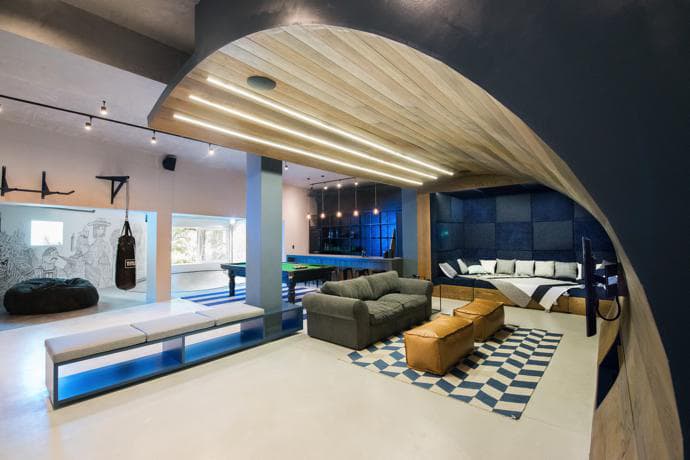 7 of 7
A teen from Cape Town is living it up with an entire basement built for entertaining himself and his friends. Designed by South African firm Inhouse Architects, this urban "man cave" consists of a uniquely curved timber installation with LED lights above, becoming the focal point as it houses the entertainment system with surround sound adjacent to the seating area. The room also contains a built-in skate bowl and skateboard rack, featuring illustrations from South African artist Jack Fox throughout the walls. Additional elements including a fully-stocked snack bar, pinball machine, pool table and workout area make this basement the ultimate utopia for teens. Take a look at all the covet-worthy details of the room in the images above.