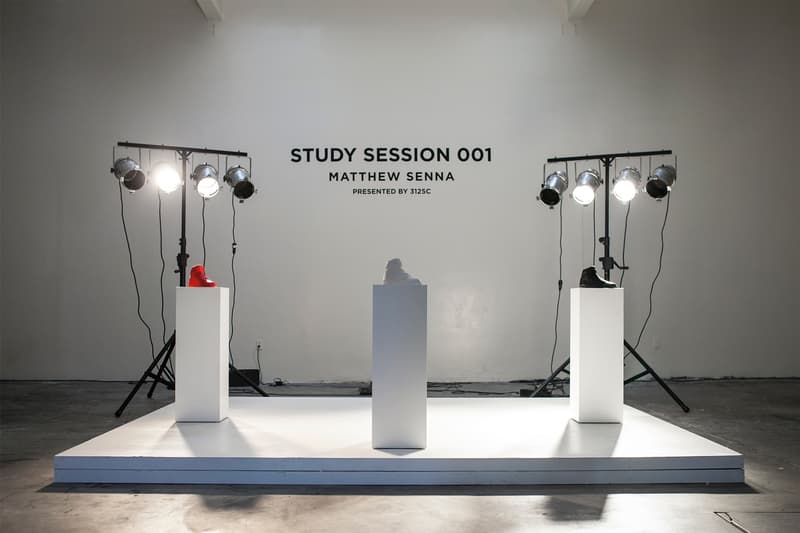 1 of 9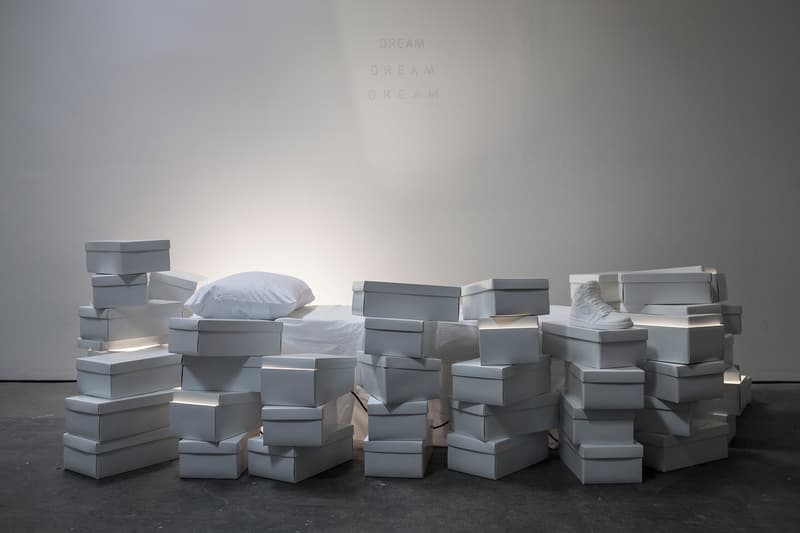 2 of 9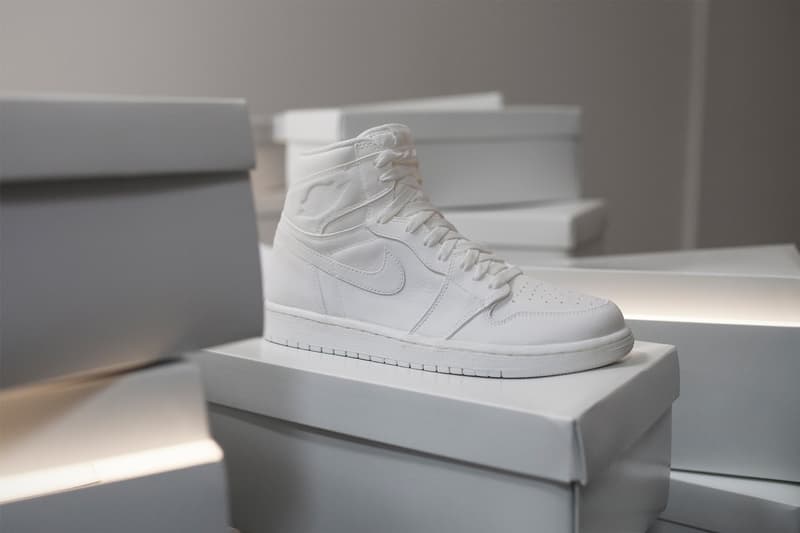 3 of 9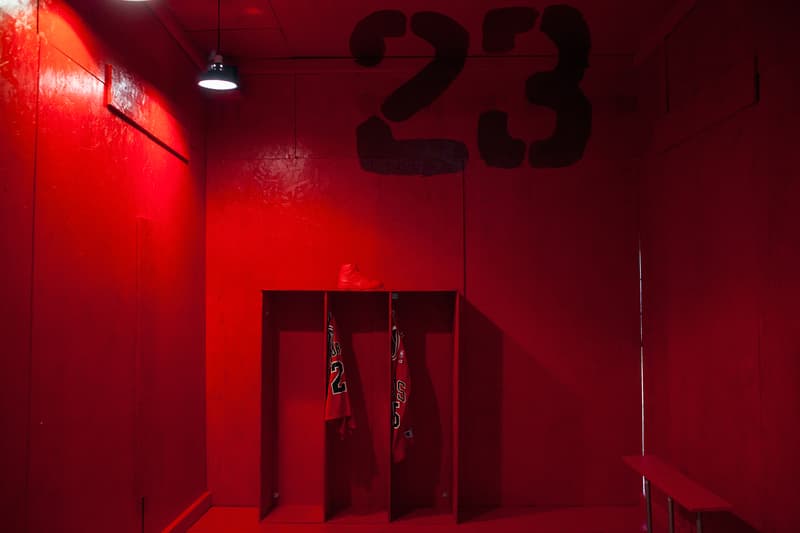 4 of 9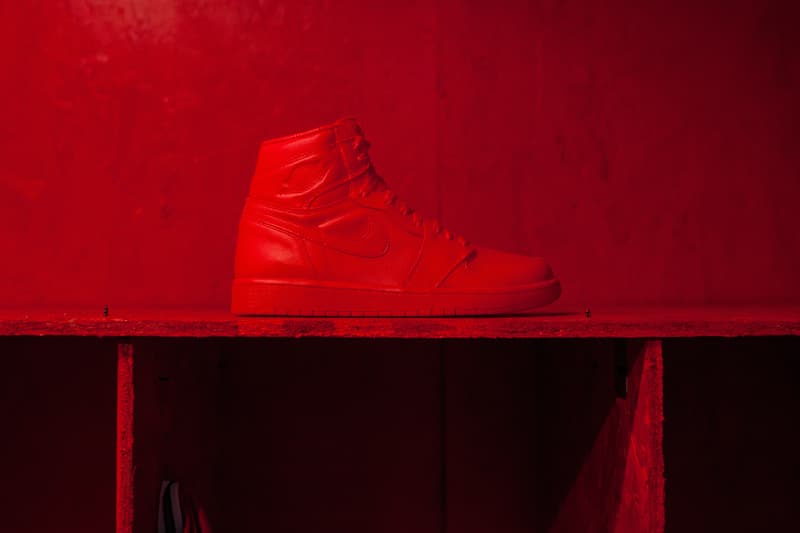 5 of 9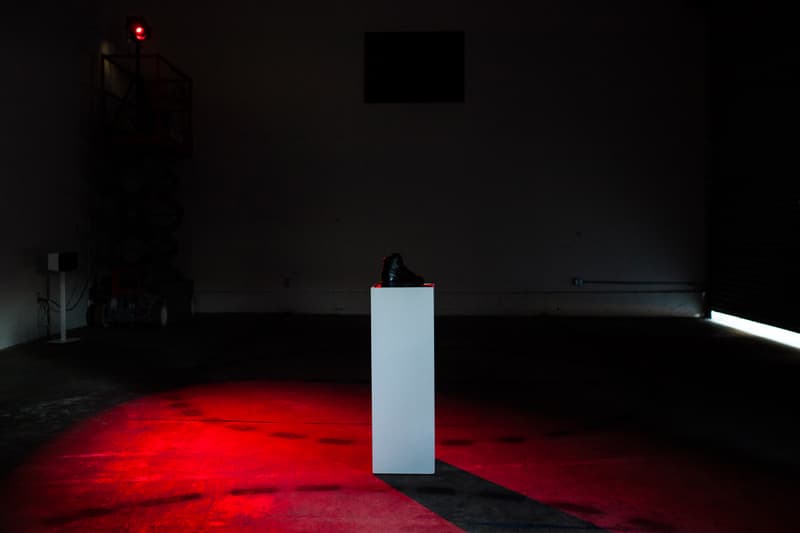 6 of 9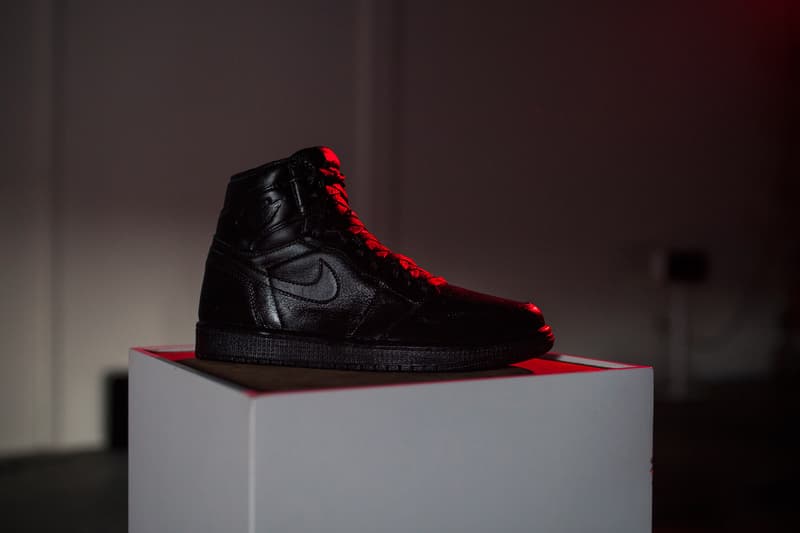 7 of 9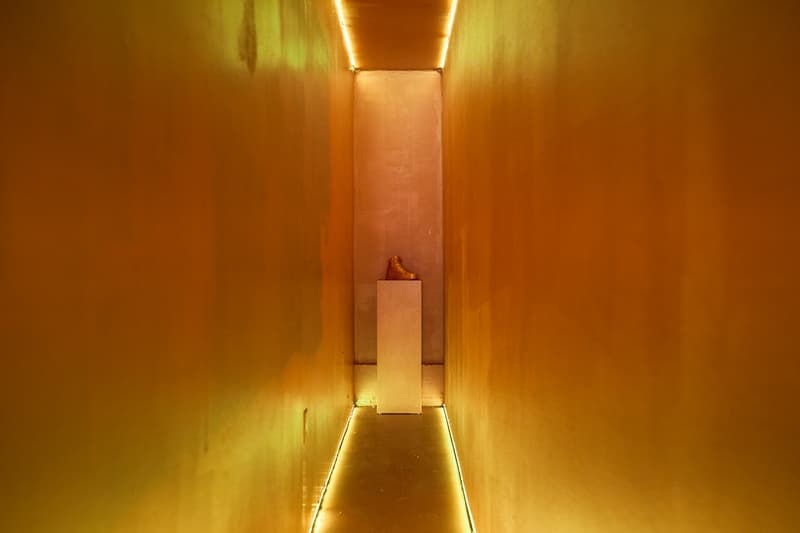 8 of 9
9 of 9
Matthew Senna on His Sneaker Sculptures and the Beauty in Pursuing Greatness
An exclusive interview with the artist at his Los Angeles Exhibition "STUDY SESSION 001."
---
Los Angeles-based artist Matthew Senna has gained notoriety through his exceptionally-detailed recreations of Air Jordan sneakers, often using bronze as a medium for casting these sculptures. His work seeks to depict how a seemingly normal object can take on greater meaning and begin to shape a culture by highlighting Jordan models that are particularly influential in sneaker culture today. Senna continued to take the term "sneaker grail" to new levels when he was commissioned by Drake to recreate the Air Jordan 10 OVO in a solid 24k gold cast. The mixed media artist's latest efforts were recently displayed in his "STUDY SESSION 001" exhibition.
The multi-sensory experience, put on in accordance with creative group 3125c, spanned four different rooms that displayed Senna's resin-cast versions of the Air Jordan 1 in carefully crafted environments. Visitors were treated to an experiential event as they were tested on their Jordan knowledge before they continued on to the next room. One lucky participant who made it to the final room would go on to win one of Senna's coveted 24K Gold Study 001 sculptures valued at $10,000 USD.
We caught up with Matthew to discuss his latest resin sculptures, the meaning behind the different "STUDY SESSION 001" installations, as well as working with Drake on the one-of-a-kind gold AJ10 OVO.
We couldn't help but notice that you opted to build these replicas out of resin instead of precious metal, as you've done in the past. What inspired this choice?
Yes, I chose resin to give these pieces a more playful feel. The metal pieces are more serious, while this exhibit and edition was all about having fun and being more playful. So resin allowed me to do that and play with color in a different way than the metals do.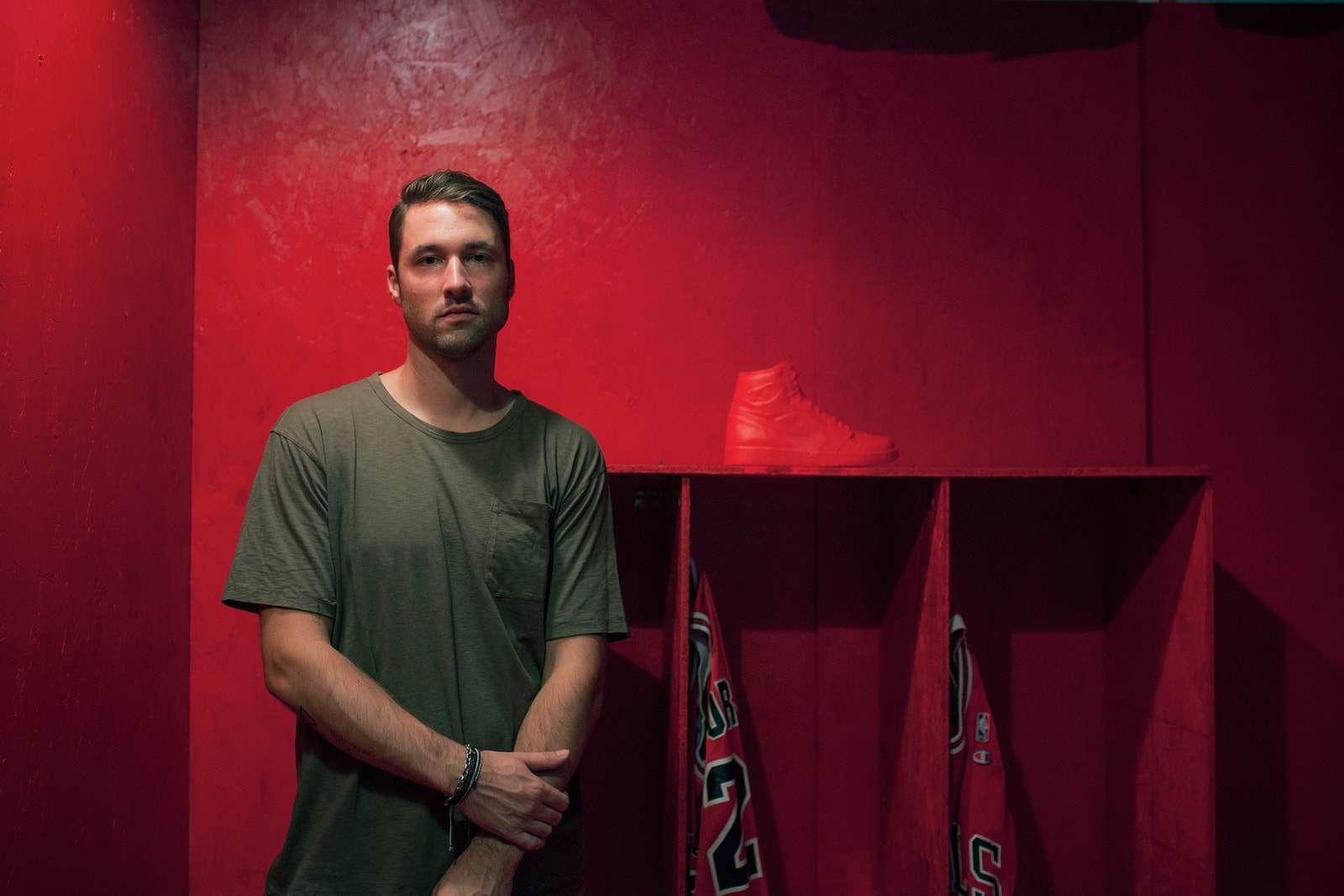 What did you hope to convey with each color palette used?
The palette for this exhibition was chosen based on the story that I wanted to tell in the space, and it ironically coincided with the original colors of the AJ1.
Tell us a bit more about the experiential aspect of the space; what were these different installations meant to evoke in the audience?
In the space there were four rooms. Each room was connected with a color and a word. The first room was the white room, also called "Dream." This space was all about the way we dream as a child: how we believe that anything is possible by allowing our imagination to run free.
The second room was the red room, a room I called "Study." I installed a 10×10 foot red cube that looked like a locker room and felt as though a child built it. This space was a kind of a test of color theory, experimenting with how being engulfed in this red box made people feel as they listened to an audio feed of radio broadcasts.
The third room was the black room, also known as "Persevere." This room was all about the time we put in to hone our skills as a kid, the time we spent outside of practice, the time we spent shooting in the dark, even. This room was a darkly-lit space that was converted into a gym where you would shoot at a black backboard and black rim which made it almost impossible to see the difference between the two, and as it got later and darker it would only become more difficult, while the spotlight shining on the center of the court would become more prevalent.
The final space was what I called "Achievements." In this space I created an installation using all three colors on pedestals as though they were trophies and lit them on a stage in the center of the room. This room was all about the party, the celebration, and the culmination of everything that came before it.
What is the overarching concept of this exhibition as a whole?
The exhibition was all about what comes before you're a pro. Because "Study001" was the first I wanted to think about what happens for everyone before they become a pro at whatever it is they do. I think there's a beauty in the innocence of how we dream, believe and find inspiration as a child, so I wanted grownups to come into the space and feel like they were a child again even if only for a moment.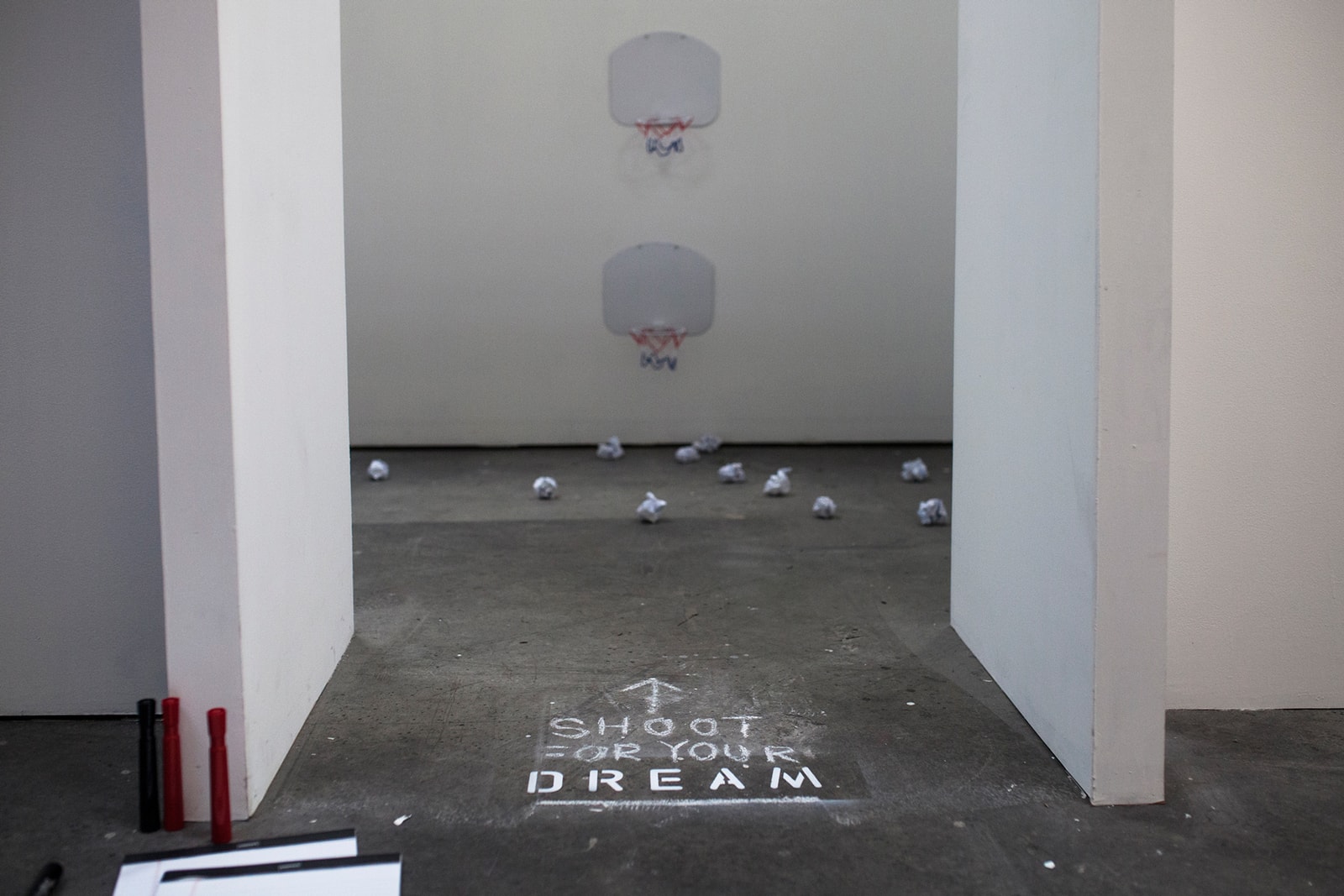 What is your casting process like?
I am a mixed media artist, so the process varies based on the piece. For these pieces, I have combined a few processes to allow myself to get the amount of detail that I want in them. But, it's always evolving and always changing.
You received a lot of exposure from your privately commissioned Air Jordan 10 OVO sculpture for Drake. Did you have any communication with Drake and his team on that project and if so, what's your relationship with them like?
This exhibit had been in the works prior to the OVO piece but everything that ended up happening with that piece definitely helped with this exhibition in its own ways. Those guys were great to work with and really allowed me to do what I do and be an artist. They trusted me throughout the process and that meant a lot, so I would say there's a mutual respect for the art on both ends.