Kanye West's YEEZY Season 4 Brought Sunshine to an Urban Dystopia
Muted womenswear, camo outerwear, and a preview of upcoming Yeezy BOOST 350 V2s.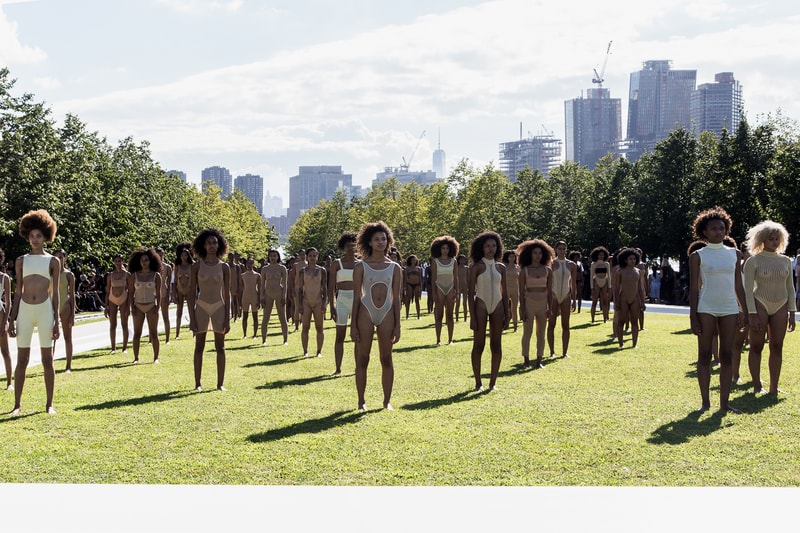 1 of 23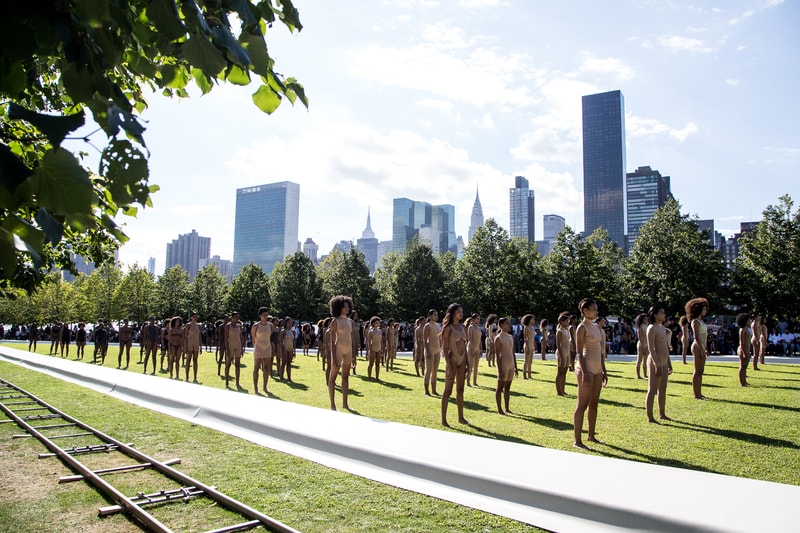 2 of 23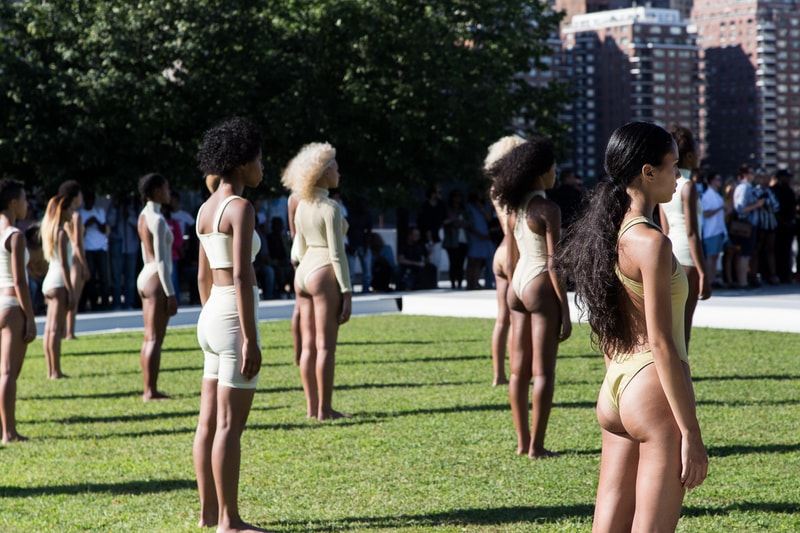 3 of 23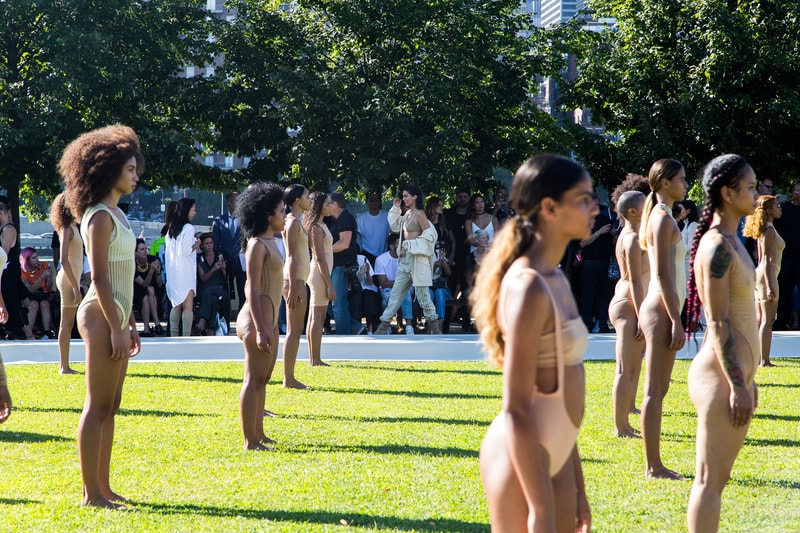 4 of 23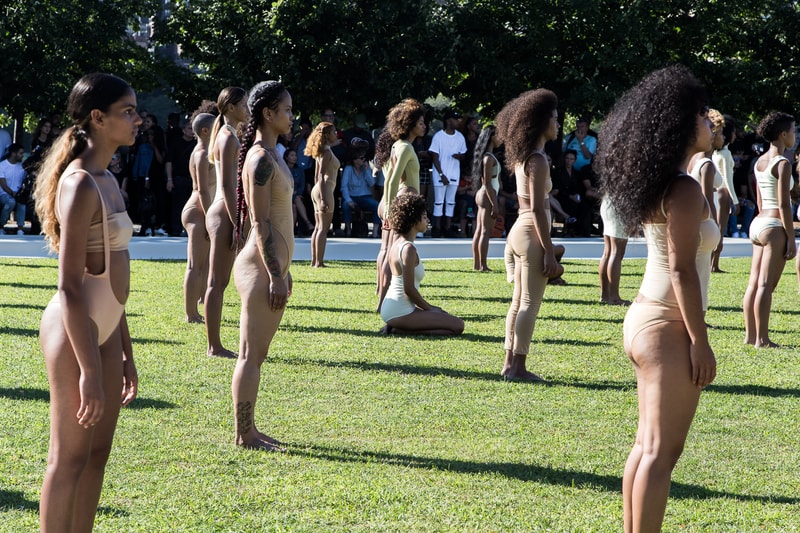 5 of 23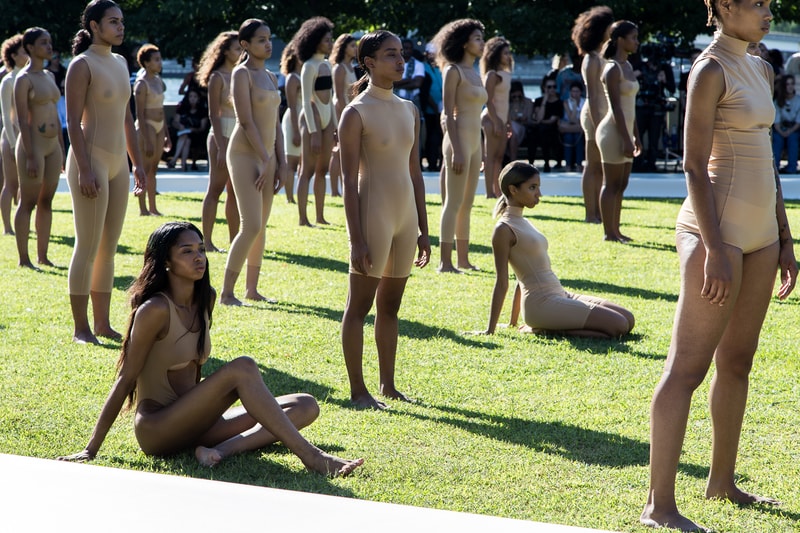 6 of 23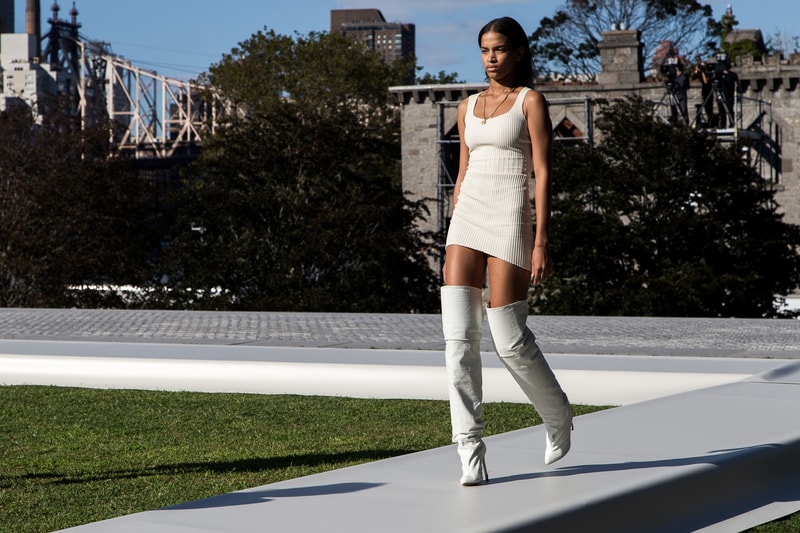 7 of 23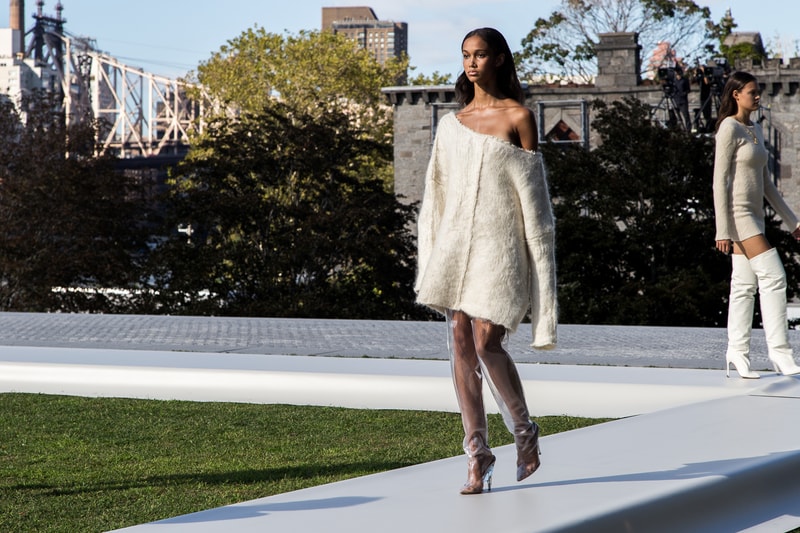 8 of 23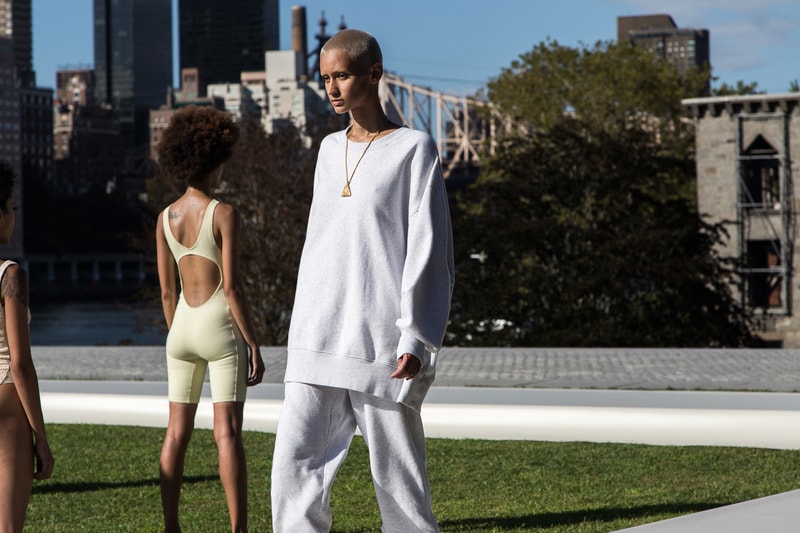 9 of 23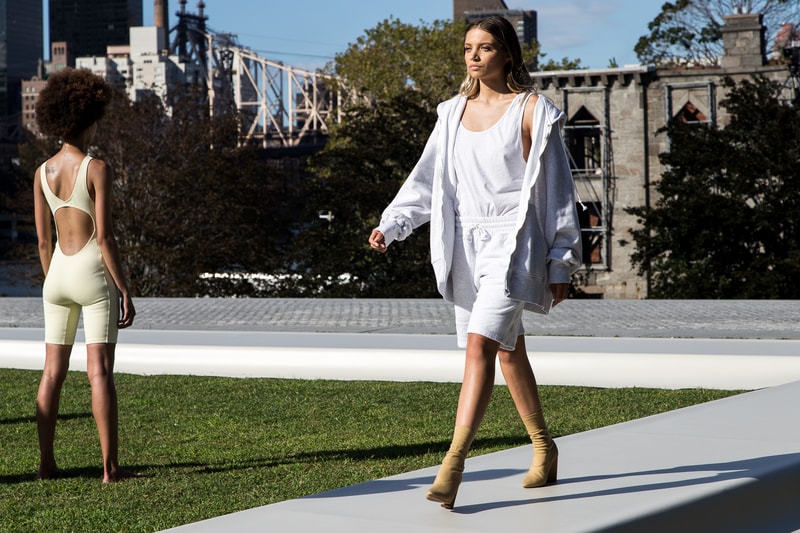 10 of 23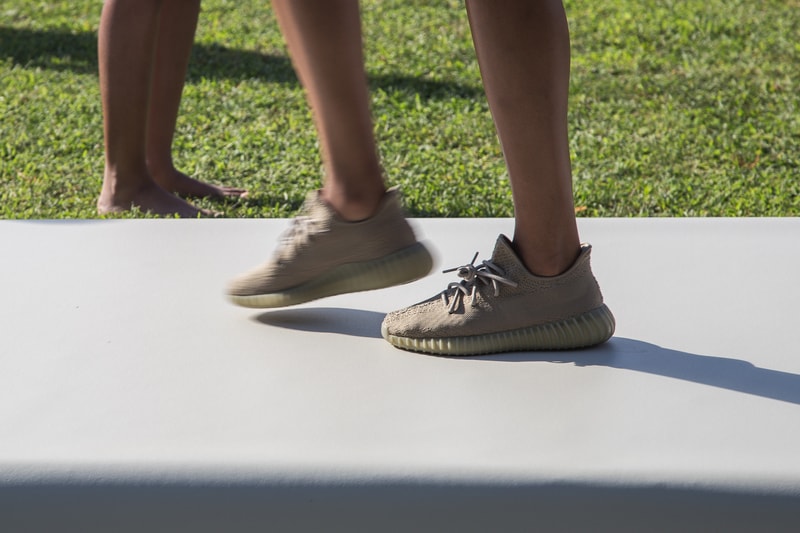 11 of 23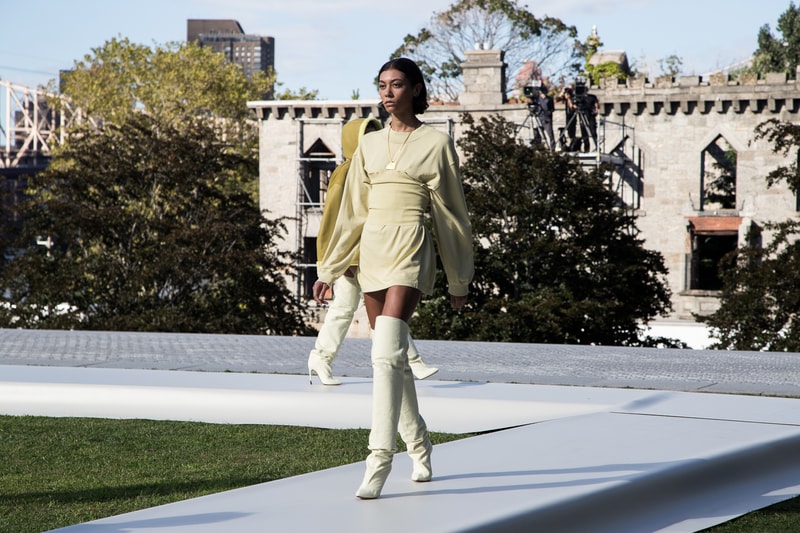 12 of 23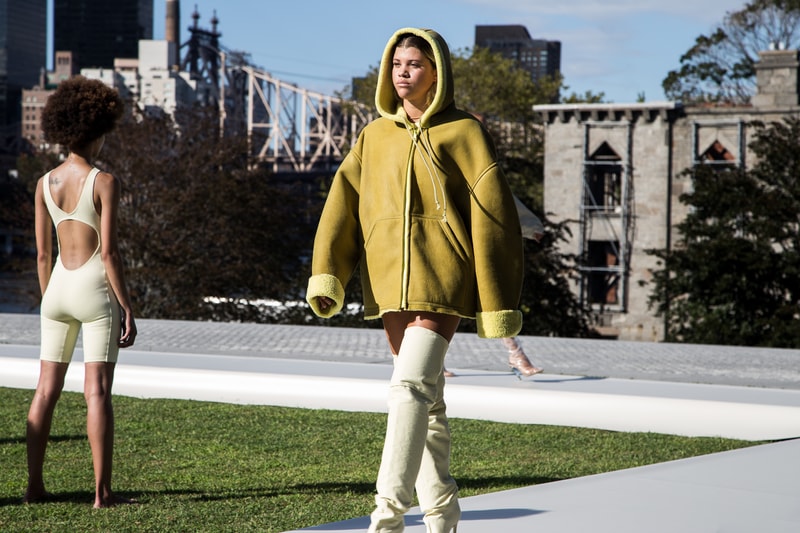 13 of 23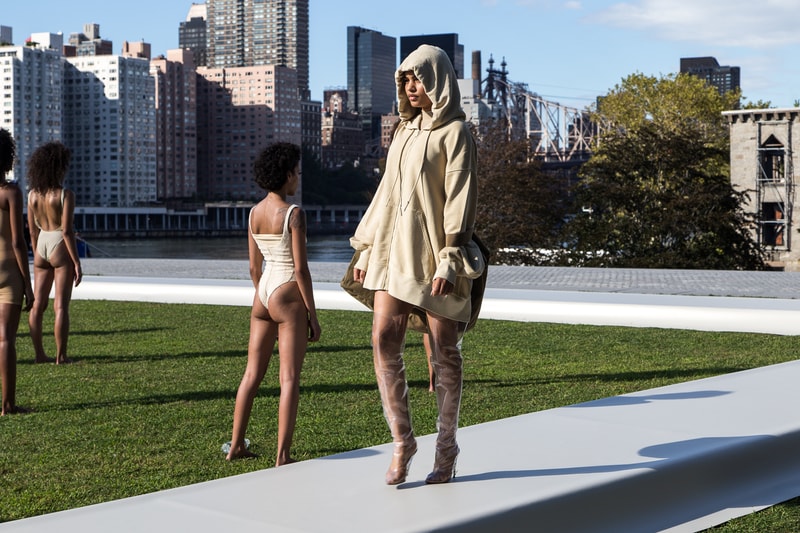 14 of 23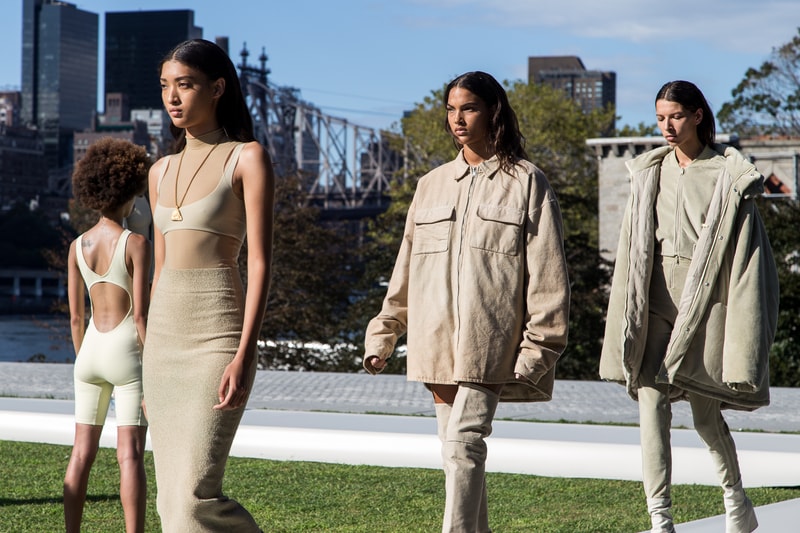 15 of 23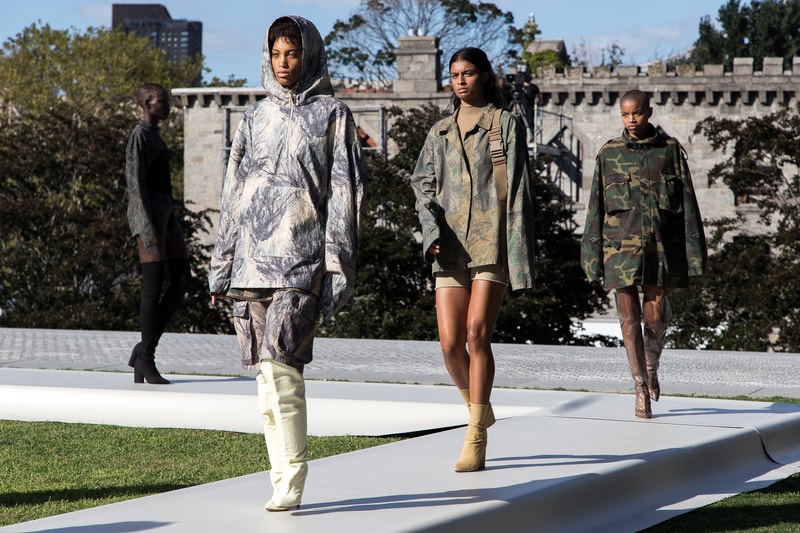 16 of 23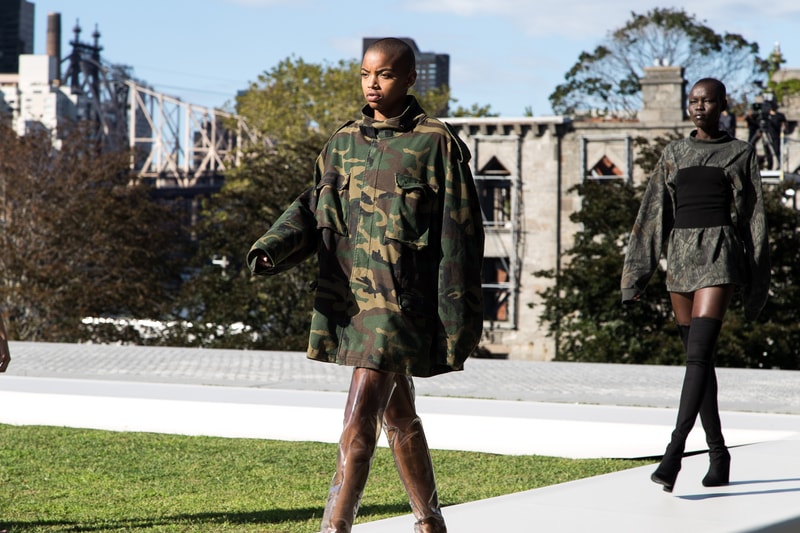 17 of 23
18 of 23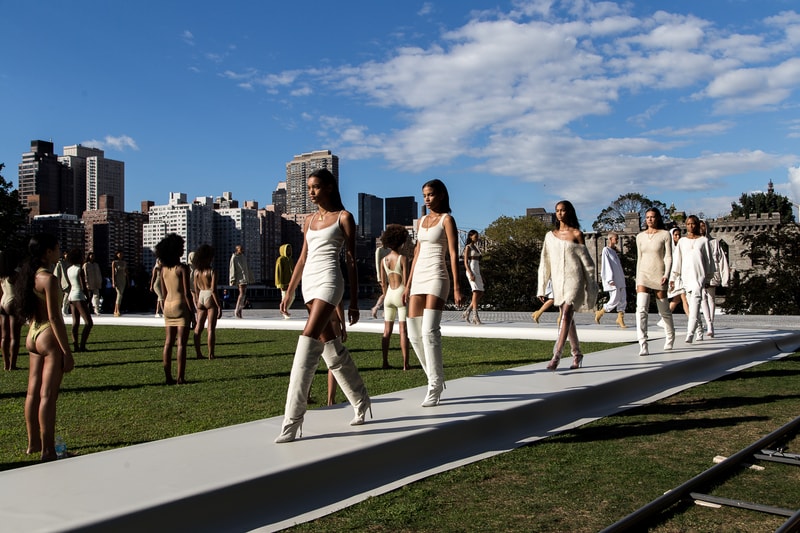 19 of 23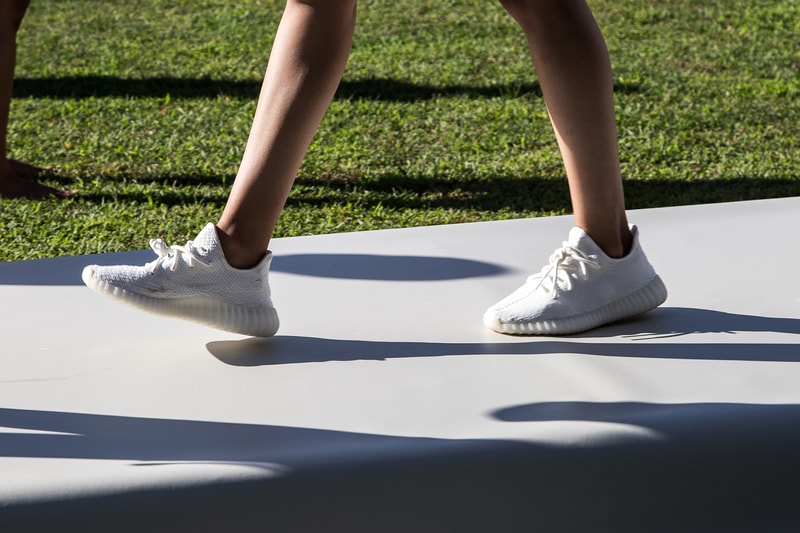 20 of 23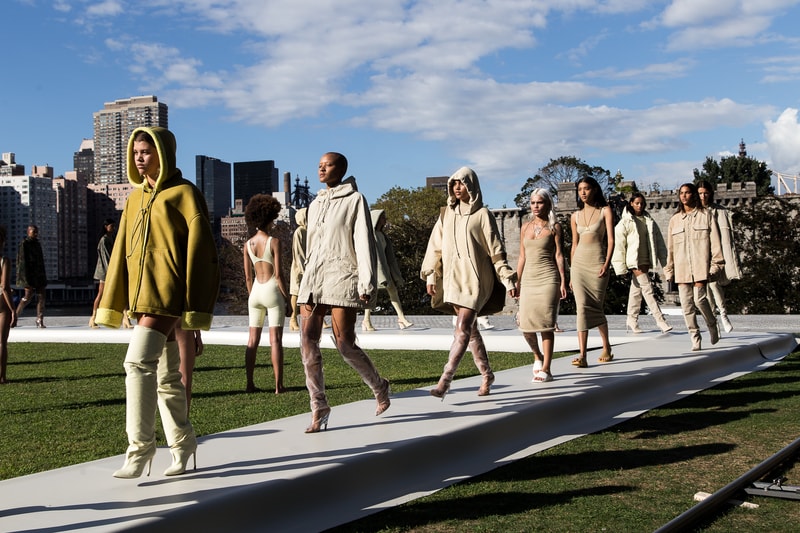 21 of 23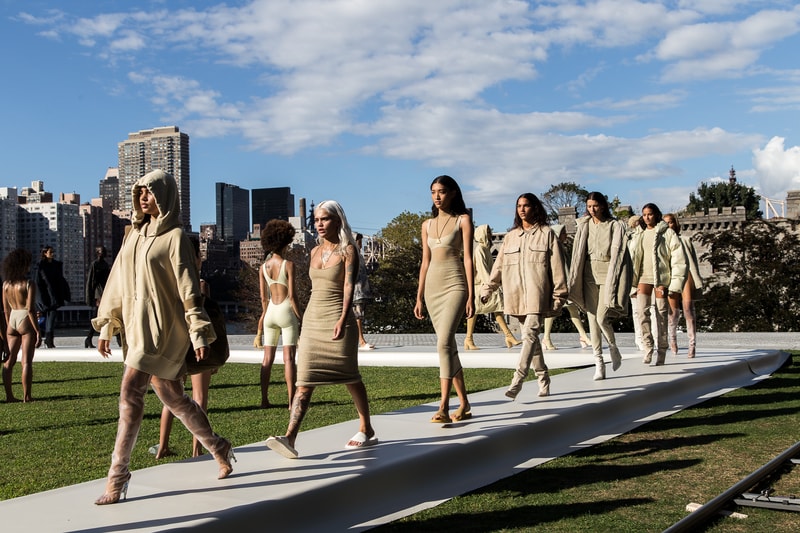 22 of 23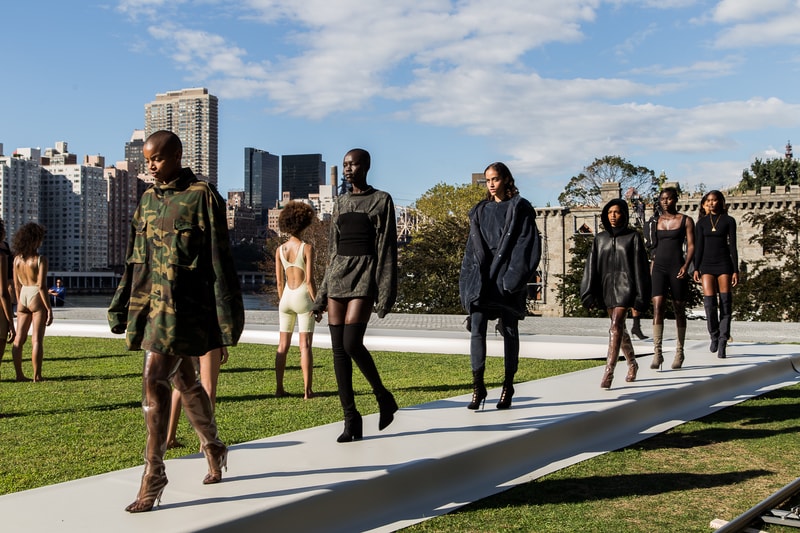 23 of 23
Roosevelt Island, New York, Wednesday, September 7, 2016. The sun was out and everyone was buzzing about Kanye West's latest display of performance art and fashion, in the form of YEEZY Season 4.
As a continuation to YEEZY Season 3, which sent thousands of fans and guests into a packed Madison Square Garden, Season 4 brought back the half-performance art, half-runway show design of presentation, with a separate set of standing models (all dressed in nude-colored undergarments) along with the walking runway models, all of multiracial ethnicity. The clothing showcased a new selection of earthy tones: mud, olive, sand, beige, moonrock, etc. Knee-high boots, both white and clear, stole the show as leggy subjects wrapped around the standing models, while a few outerwear pieces in an assortment of camo patterns gave the dystopia-esque collection some variation. A preview of both an all-white version and an oxford tan version of the upcoming Yeezy BOOST 350 V2 silhouette made an appearance as well, for YEEZY footwear fans to hype over before its release later this year.
Despite a few emergencies due to the blistering sun, as well as some wardrobe malfunctions that required some last minute changes, YEEZY Season 4 delivered in awe, spectacle and hype for the beginning of New York Fashion Week. Check out the recap images above.