The Roots' New Songs Will Change the Way Your Beer Tastes
Questlove: "You really have to try it to believe it; it will change your perceptions of food, science and entertainment."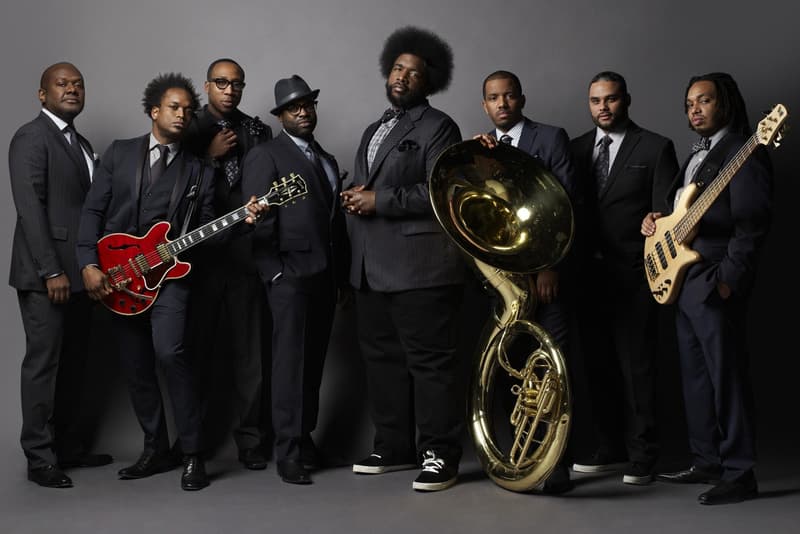 The Roots have teamed up with beer label Stella Artois to promote their "Host One to Remember" campaign. The band have recorded two separate versions of a new song titled "Bittersweet," sharing both a high-pitched and low-pitched take on the track. The goal? Depending on your choice, each rendition is meant to match with and enhance aspects of the brand's beer. The concept draws from recent conclusions made by Professor Charles Spence's research of "crossmodal correspondences" at the University of Oxford. We already know that the multi-sensory nature of drinking beer has been confirmed, so there is some serious grounding for this unique endeavour. Here's a statement from Questlove about the project:
This project fuses two of our passions: music and food. As someone who loves to experiment in the studio and in the kitchen, this crazy unique collaboration inspired by Stella Artois was the perfect challenge. You really have to try it to believe it; it will change your perceptions of food, science and entertainment.
There's also a music video on the way for "Bittersweet," which will further explore this unique cross-sensory idea. The Roots will perform "Bittersweet" at "Le Savior," a "multi-sensorial dinner theater experience" at New York's Skylight Clarkson Square from August 17 to August 22. Head here to purchase tickets. Stream both versions of the song below.