Snoop Dogg, Dr. Dre, Suge Knight & More Are Getting Sued for a Classic Song
I guess it really ain't no lawsuit if the homies can't have none.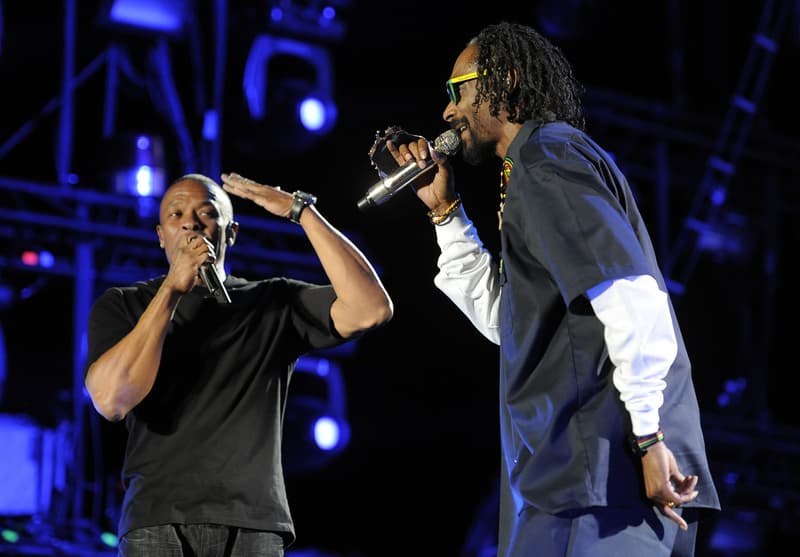 Dr. Dre and Suge Knight have been in the headlines for all the wrong reasons as of late. First, Suge Knight was involved in a myriad of very serious rumors, sued others and more. In the past couple months, Dr. Dre has been thrown in handcuffs for an incident that never evolved into anything legally damaging and sued for 50 Cent's hit-song "P.I.M.P." Now, Dr. Dre, Suge Knight and Snoop Dogg are involved in a lawsuit from another party. As TMZ reports, the trio are being sued for the 1993 Doggystyle classic "Ain't No Fun (If The Homies Can't Have None)." Two "far less known" rappers are alleging that Dre, Suge, Snoop, Kurupt, Nate Dogg and Warren G stole the record's iconic hook. Now, they're suing for lost profits. Via TMZ:
The L.A. rappers — who've just filed a lawsuit, obtained by TMZ — say they wrote the original hook for their own track titled, "Ain't No Fun" … for their 1991 self-produced album and played it in studio for Suge.

They say Snoop, Dre and Kurupt were there and loved it, which led to a deal with Suge — they'd turn over their version of "Ain't No Fun." In return they'd get a recording contract and Suge would promote their careers. That never happened, according to the docs.

The duo claims Suge even admitted to ripping off their work in a 2013 Rolling Stone interview, saying "Ain't No Fun" had already been recorded by "one of the homies" before he got his hands on it.