The Simpsons Will Air an Hour-Long Hip-Hop-Themed Episode
The segment will feature guest voices by Taraji P. Henson and Keegan-Michael Key.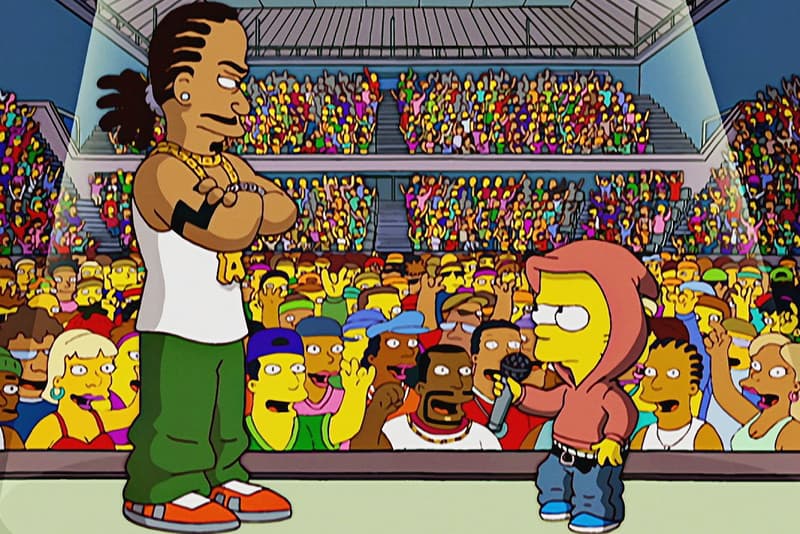 The Simpsons is no stranger to the world of hip-hop, if you remember the earlier seasons then you know about Bart's "Do the Bartman" song, Cypress Hill making an appearance in the "Homerpalooza" episode, and Bart engaging in a rap battle in a more recent segment. Now in its 28th season, the iconic animated sitcom will soon air an hour-long special dedicated to the music genre entitled "The Great Phatsby." As you can already tell by the title name, the story is inspired by the F. Scott Fitzgerald novel, The Great Gatsby.
What we know so far is that the feature will be narrated by Homer Simpson with guest voice Taraji P. Henson playing a character named Praline, an animated take on Empire's Cookie Lyon. Furthermore, the episode will center around  Mr. Burns and a hip-hop mogul named Jay G — Jay G seduces the billionaire into the world of hip-hop, only to leave him bankrupt. Mr. Burns must then find a way to get back at the mogul who left him broke. The special will also be a two-part episode, one titled "The Betrayal" and the other, "The Revenge." Producer Matt Selman told Entertainment Weekly, that it's "kind of like a two-part rap album."
"The Great Phatsby" from The Simpsons 28th season will air sometime in January.