Move Over, Chipotle: Burger King Introduces the Whopperito
Pickles… in a burrito?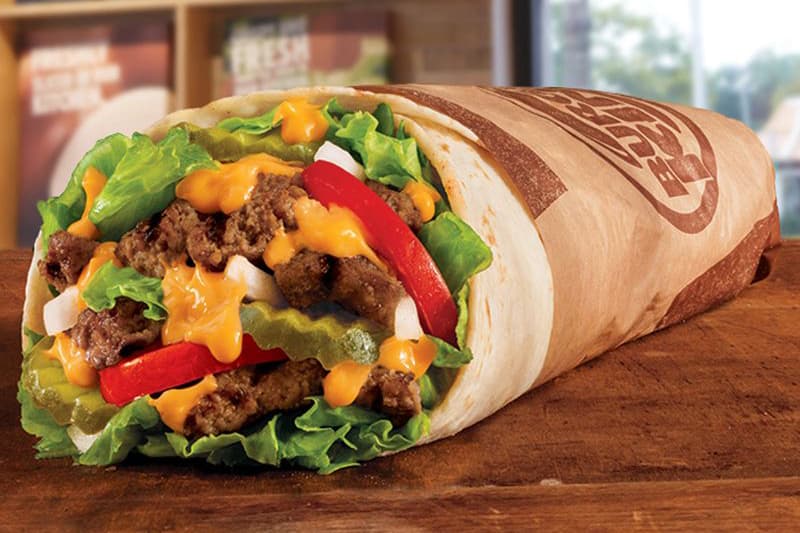 Burger King's latest novelty product is both its first attempt at Tex-Mex cuisine and a subtle dig at its competitor, Chipotle. The Whopperito transplants the traditional burger ingredients—ground beef, tomatoes, onions, lettuce and pickles—into a flour tortilla. Mayonnaise has been replaced with a piquant queso sauce. The move comes after Chipotle suffered a string of PR losses in the wake of E. coli outbreaks and temporary health concerns at locations across the United States and after fast food saw industry-wide declines in sales. Chipotle also recently announced that it would be getting into the burger business with its own Tasty Made location opening up in Ohio later this year.
The Whopperito will cost $3 USD—less than a third of the price of your average Chipotle burrito—and will go on sale later this year for three to four months.