The New York Times Gives Us a Glimpse Inside the Life of visvim's Hiroki Nakamura
The profile also touches on the designer's first-ever runway show.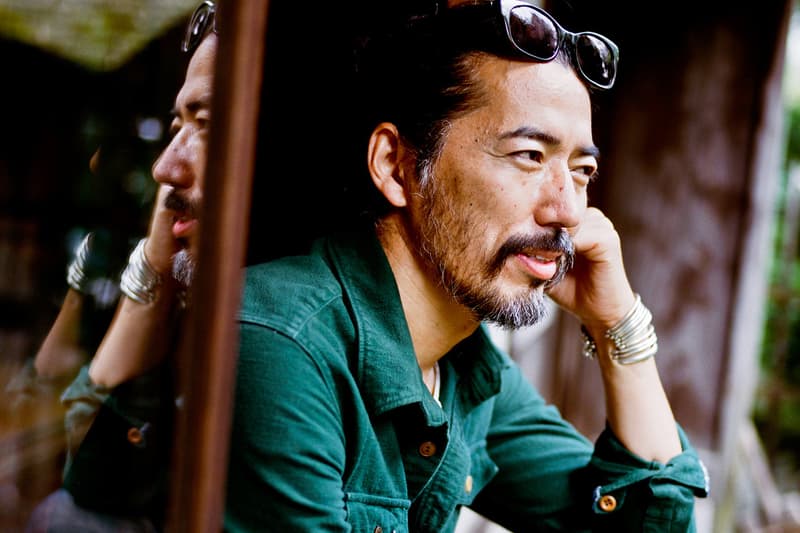 It was only late last year that The New York Times highlighted some of Hiroki Nakamura's most prized possessions. Now, in this most recent profile, the publication delves in a little deeper to find out what makes the visvim designer tick. The article also reveals that NYT writer Guy Trebay actually got to visit Mr. Nakamura in his home in Tokyo, Japan — a 220-year-old wooden house that was built around a lush garden. Some notable things inside it; a large collection of first-press vinyl records, a 1970s JBL Paragon D44000 speaker unit, and a cabinet filled with old textiles — precious fabrics and weaves that come from places like Kolkata, old Navajo reservations, the Herat province in Afghanistan and Nepal.
The article also reveals some personal details about Hiroki's life. He spends pretty much half of the year in Tokyo, and the other half in Los Angeles with his wife Kelsi to devote time to his daughter Riko from a previous relationship. The story also shows the designer's passion for the old traditions of garment making — Nakamura reveals a "rag" dyed with materials drawn from a cactus parasite that originated in the Americas. As for visvim's first-ever fashion show at Pitti Uomo, writer Guy Trebay explains that the musical display consisting of models in kimonos, retro denim, and sailor hats was something "complex" and "haunting." He simply states it as "something imagined: America, the mirage."
Read some quotables from the article below. The full write-up and complete images are also available at The New York Times site.
John Mayer on visvim:
"Part of what makes visvim so powerful is that it evokes something in you. My whole road case is visvim. I'm taking all the checkered madras."
The origins of the brand:
"When I started the business, I asked myself what I wanted out of this, and I realized what I wanted was to create products that made me happy. I also wanted to build a brand that was timeless and borderless."
Hiroki Nakamura's inspirations:
"My inspiration mostly comes from old textiles, beautifully made stuff from the past. I always wanted to make things that, as much as the vintage stuff I am drawn to, have strong energy."
The designer on hand-made goods:
"Machine-made goods are perfect beyond the original goal. In the modern world, goods are flat, flat, flat. And that, to me, is boring. I'm drawn to natural stuff and unevenness, and to the humanity of things made by hand."
Gianluca Cantaro, editor in chief of l'Officiel Hommes Italia, on visvim's American influence:
"They are an island, and will always be an island. Whatever influences they take from outside — and they are super-inspired by the United States and California life and the imagery involved with that — their vision of the U.S. is never the U.S. exactly. It's not a quotation. It's not a translation."