Kanye West Announces "Famous" Screenings Across the U.S.
Miami, Boston, Chicago, Houston, Philadelphia, Seattle, San Francisco, and Oakland tonight.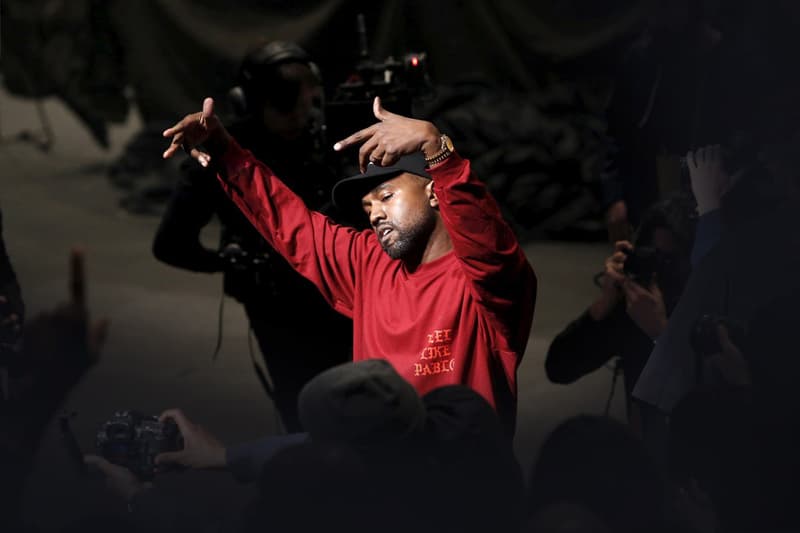 Kanye West has extended the screening series of his much-talked about "Famous" video as he will share the visual at public screenings in cities across the United States. The list includes Miami, Houston, Chicago, Philadelphia, Boston, Seattle, San Francisco and Oakland tonight. Have a look at Kanye's tweets below for times and locations. Earlier today, the controversial clip has been uploaded on YouTube.
FAMOUS VIEWINGS IN CHICAGO TONIGHT STARTING @ 9:30PM SOUTH MICHIGAN AVENUE AND EAST MONROE STREET NORTH MICHIGAN AND EAST LAKE STREET

— KANYE WEST (@kanyewest) July 2, 2016
EAST GRAND AVENUE AND NORTH STREETER DRIVE NORTH CLARK STREET AND WEST ADDISON STREET NORTH MILWAUKEE AVENUE AND WEST DIVISION STREET

— KANYE WEST (@kanyewest) July 2, 2016
FAMOUS VIEWINGS IN BOSTON TONIGHT STARTING @ 9:30PM IPSWICH AND VAN NESS STREET HUNTINGTON AND LONGWOOD AVENUE

— KANYE WEST (@kanyewest) July 2, 2016
MASSACHUSETTS AVENUE AND ALBANY STREET MEEHAN AND WILLIAMS STREET TREMONT AND WEST STREET

— KANYE WEST (@kanyewest) July 2, 2016
FAMOUS VIEWINGS IN MIAMI TONIGHT STARTING @ 10:00PM NW 26TH STREET AND NW 2ND AVENUE

— KANYE WEST (@kanyewest) July 2, 2016
NW 2ND AVENUE AND NW 24TH STREET COLLINS AND 2ND STREET NE 11TH STREET AND N MIAMI AVENUE

— KANYE WEST (@kanyewest) July 2, 2016
FAMOUS VIEWINGS IN PHILADELPHIA STARTING @ 10:00PM SOUTH STREET AND 5TH STREET FRANKFORD AND EAST GIRARD AVENUE

— KANYE WEST (@kanyewest) July 2, 2016
FAMOUS VIEWINGS IN SEATTLE STARTING @ 9:30PM 1st AVENUE SOUTH AND S MAIN STREET E PIKE STREET AND 10TH AVENUE

— KANYE WEST (@kanyewest) July 2, 2016
BALLARD AVENUE NW AND NW IONE PLACE PHINNEY AVENUE N AND N 35TH STREET

— KANYE WEST (@kanyewest) July 2, 2016
FAMOUS VIEWINGS IN SAN FRANCISCO TONIGHT STARTING @ 9:30PM HAGIWARA TEA GARDEN DRIVE AND JOHN F KENNEDY DRIVE

— KANYE WEST (@kanyewest) July 2, 2016
FLORIDA AND DIVISION STREET 3RD STREET AND HOWARD STREET

— KANYE WEST (@kanyewest) July 2, 2016
FAMOUS VIEWINGS IN OAKLAND TONIGHT STARTING @ 9:30PM BROADWAY AND W GRAND AVENUE 21ST STREET AND KAISER PLAZA

— KANYE WEST (@kanyewest) July 2, 2016