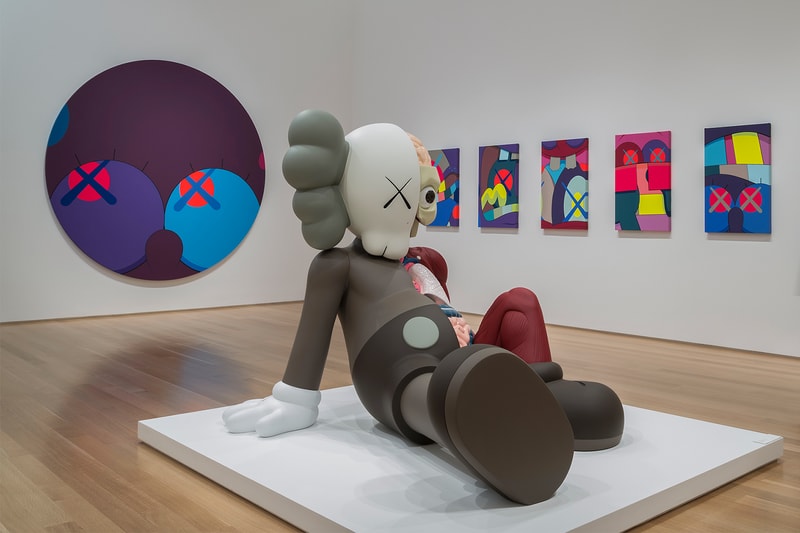 When Art Becomes Commodified, Does It Help or Hinder Originality?
Exploring how the artwork of Ron English, KAWS and Shepard Fairey intersect between art and commodity.
---
Broadening the legacies of Andy Warhol and Keith Haring, prolific contemporary artists such as Brian Donnelly (KAWS), Ron English and Shepard Fairey have not only triumphed in appropriating and subverting pop culture figures, icons and cartoons in their artwork, but have utilized these mediated images to produce consumer goods such as toys, clothing, sneakers, etc. The act of turning art as well as social and cultural objects into economic products have fared these contemporary doyens quite well in terms of economic prosperity and steadfast recognition from thousands upon thousands of devotees, but in doing so, have they commodified art to the point that it completely dilutes their life's work? Does the aforesaid act inhibit originality or ax the purpose of art in general?
Art in the realm of mass production presumably only serves to diversify capitalism and not burgeon a sense of creativity.
Well, if one were to take the notion that creating art is a means to surface deeper truths and insights then he or she may realize art, in the realm of mass production, presumably only serves to diversify capitalism and not burgeon a sense of creativity. Conversely, this is not to say that this trio of well-established (and well-deserved) artists haven't ever inspired folks to create art and shaken the landscape with their artistic prowess in general. As a whole, this piece looks to explore the three artists' place in the intersection between art and commodity.
KAWS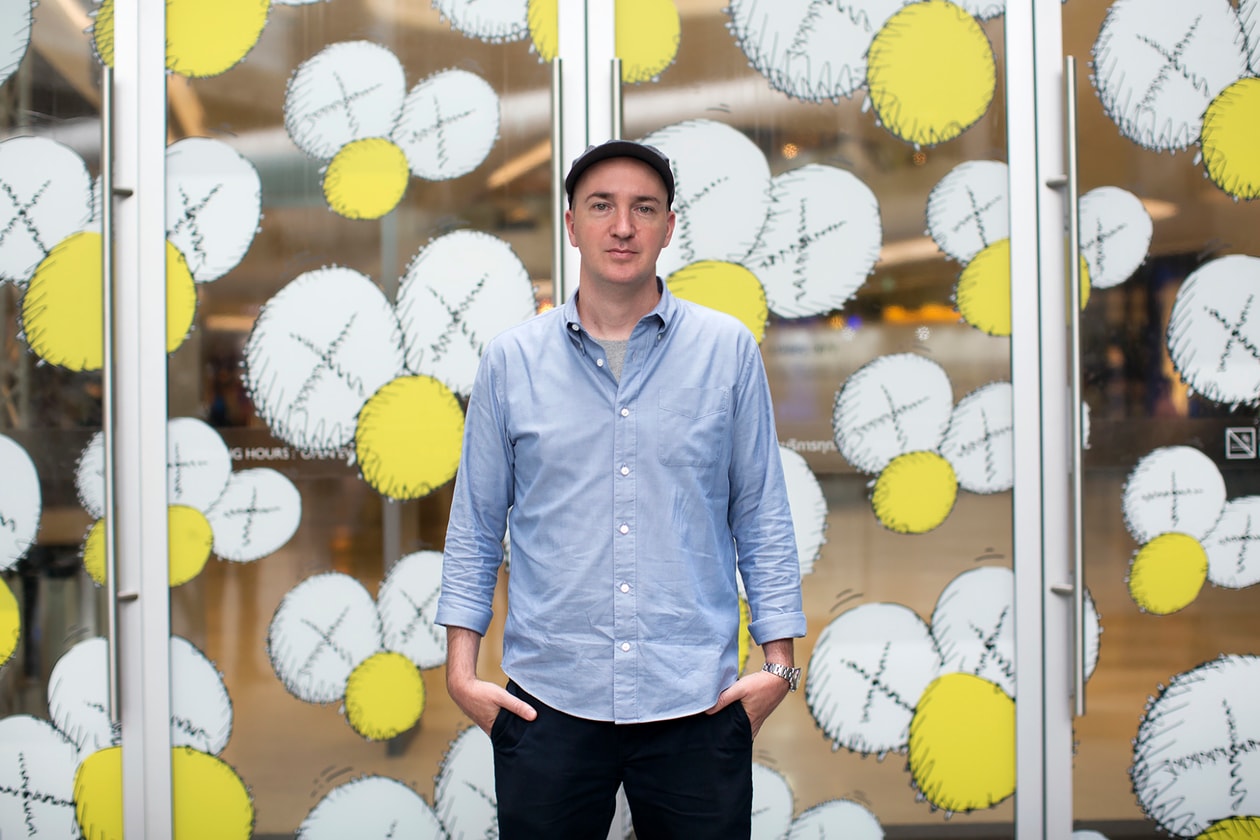 Undeniably, KAWS' signature "XX" motif has become ubiquitous—which he told Interview magazine that "it's just letters that I liked… I felt like they always work and function nicely with each other." The New Jersey-born artist, known for embedding his trademark on acid-induced renditions of cartoon characters from The Simpsons and Spongebob Squarepants on canvas, has since moved on to producing massive sculptures as well as mass-produced commercial objects.The artist has sown his brand onto skateboard decks, vinyl toys, album covers with celebrities such as Clipse and Kanye as well as on fashion magazine layouts. His work can be observed in the most distinguished museums and galleries across the globe, and if you've never seen them before, you're bound to come across them a plethora of times (which is still quite an understatement).
Towards the end of the '90s, KAWS began taking trips to Japan, partnering with Japanese company Bounty Hunter in 1999 to surface his first COMPANION toy that touted two monochromatic colorways, black and grey. Shortly afterwards, KAWS began working with NIGO at A Bathing Ape to help design garments. In 2001, the pair had their first collaborative show in Tokyo and have continued to work together on projects with the UT range at UNIQLO being the latest. NIGO meticulously curates an assortment of graphic T-shirts every season—featuring popular manga and cartoon characters. "I wanted to do something that has a big impact in 2016," the Japanese fashion designer explained to UNIQLO. Having added: "I have done so many things on very limited levels, and it is nice to change for a moment and do something accessible everywhere. And I enjoy it when I trust somebody's visions and motives."
1 of 11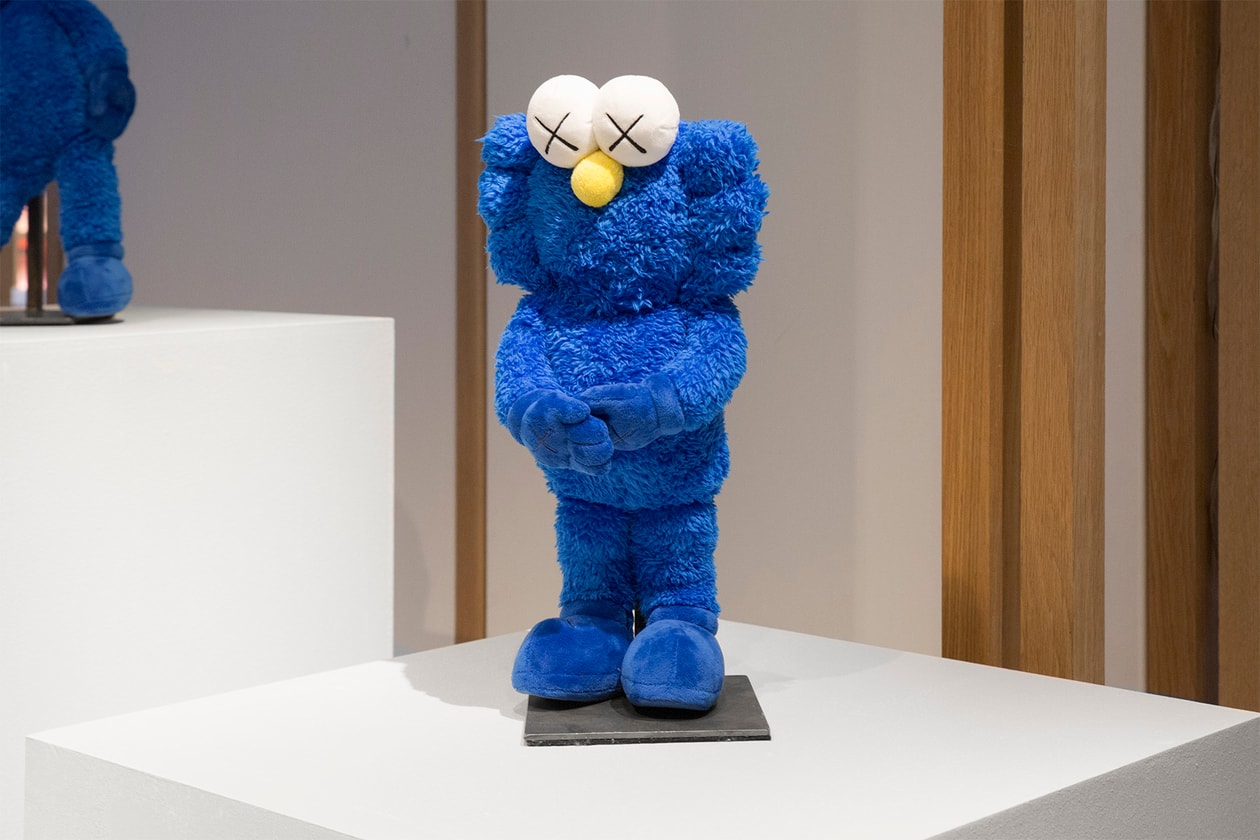 2 of 11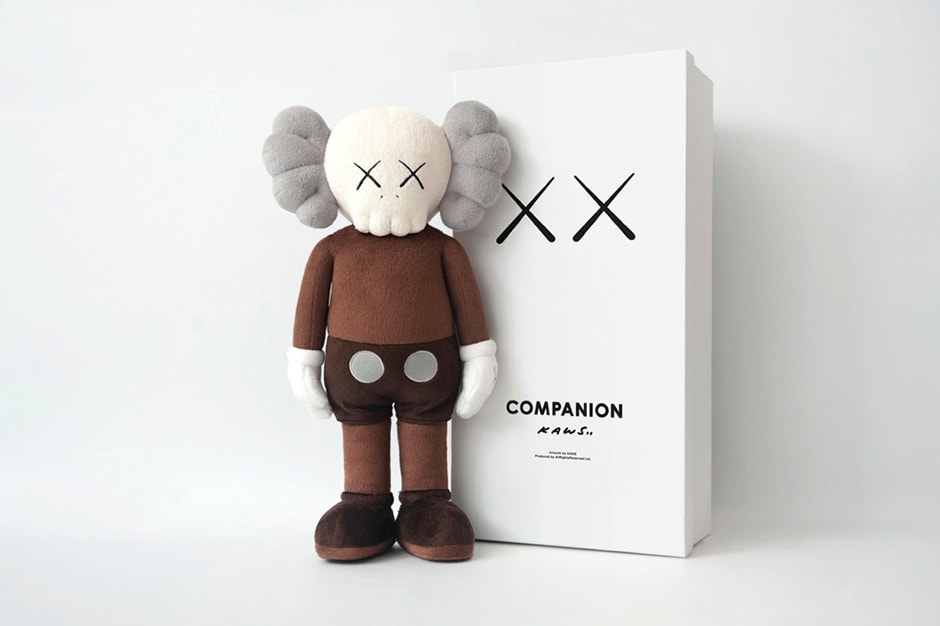 3 of 11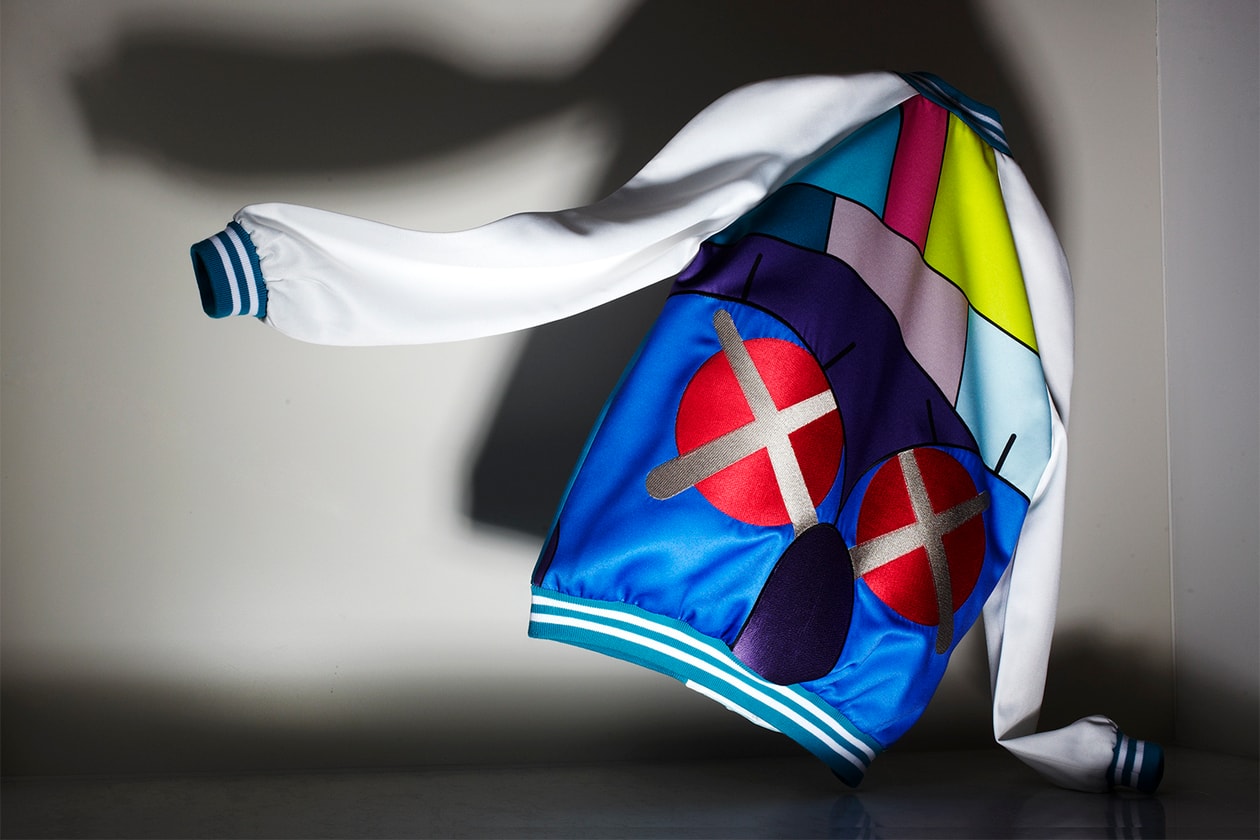 4 of 11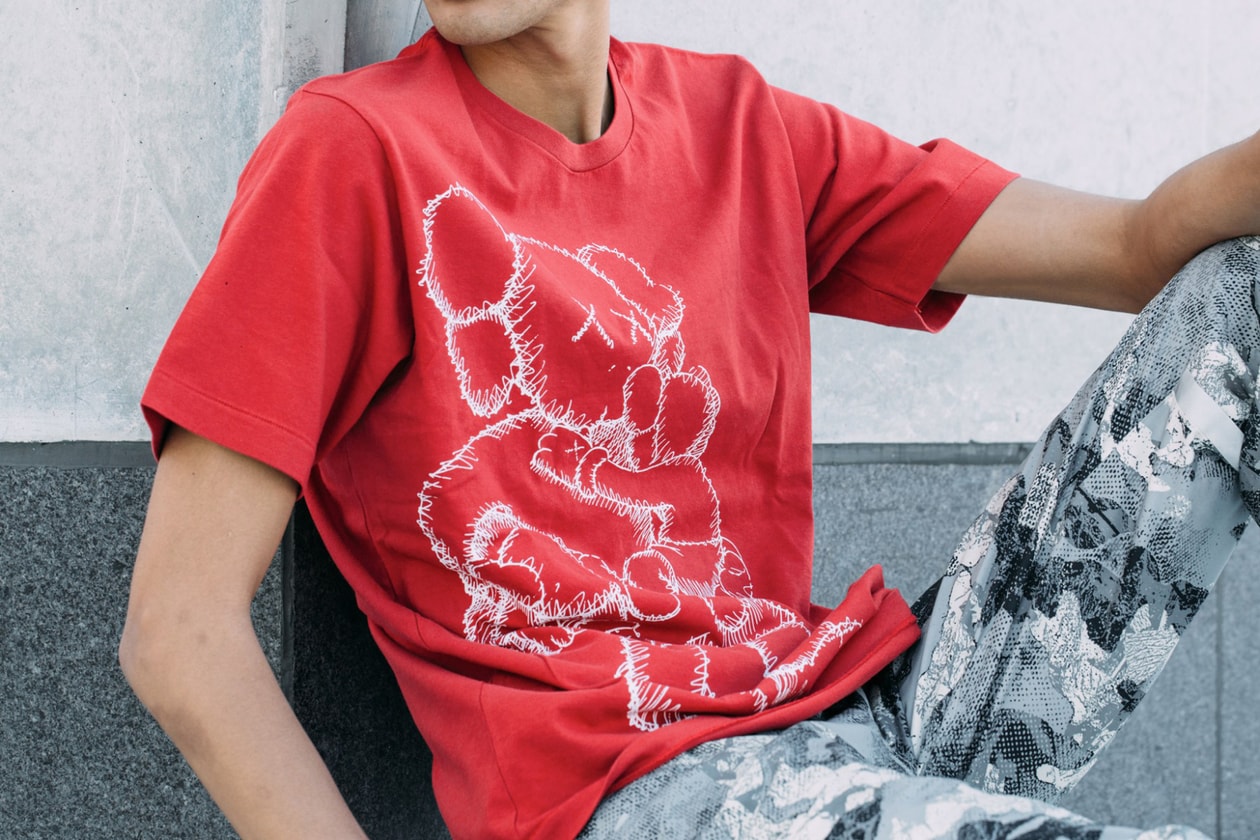 5 of 11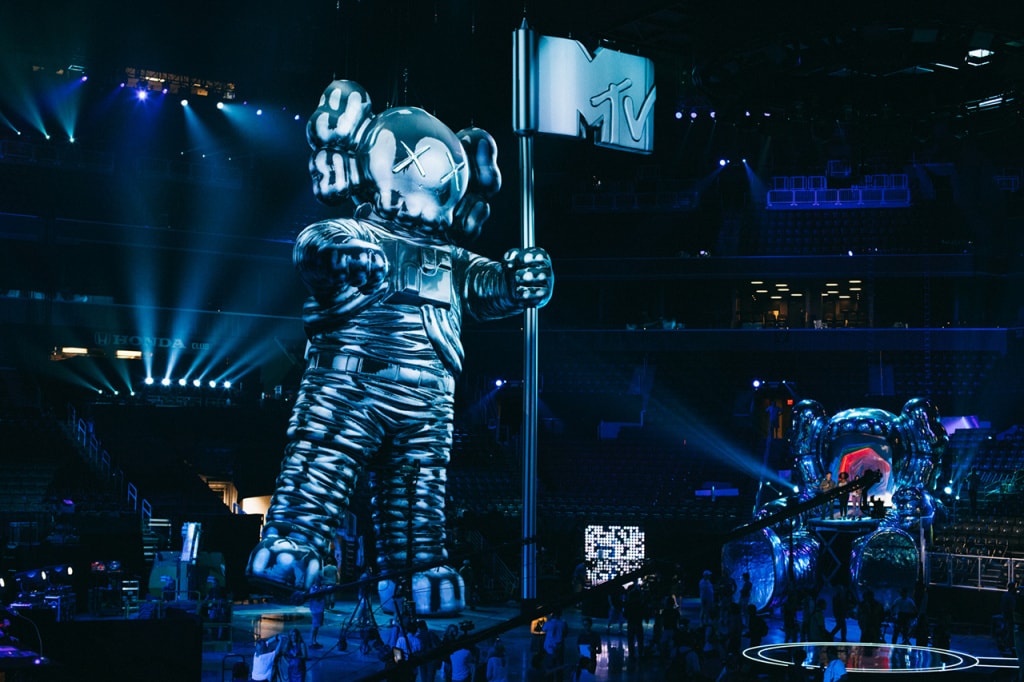 6 of 11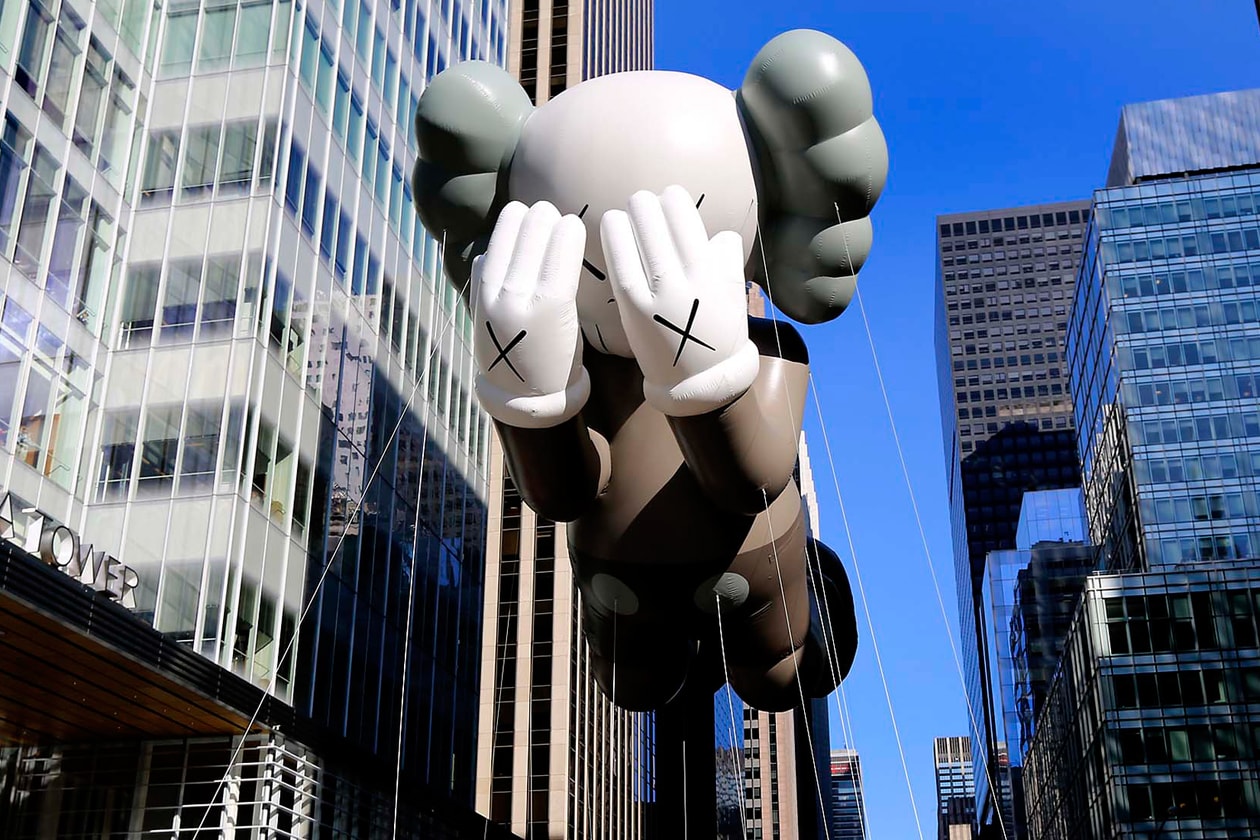 7 of 11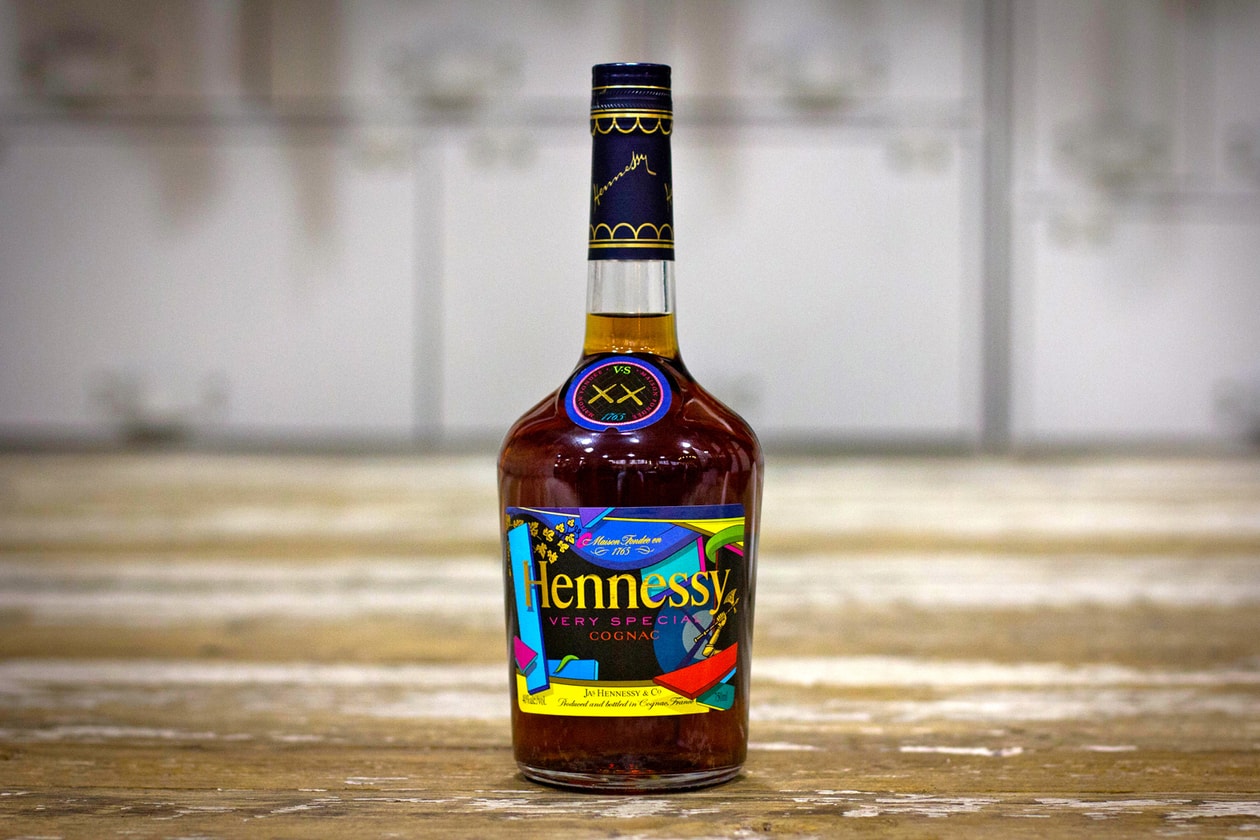 8 of 11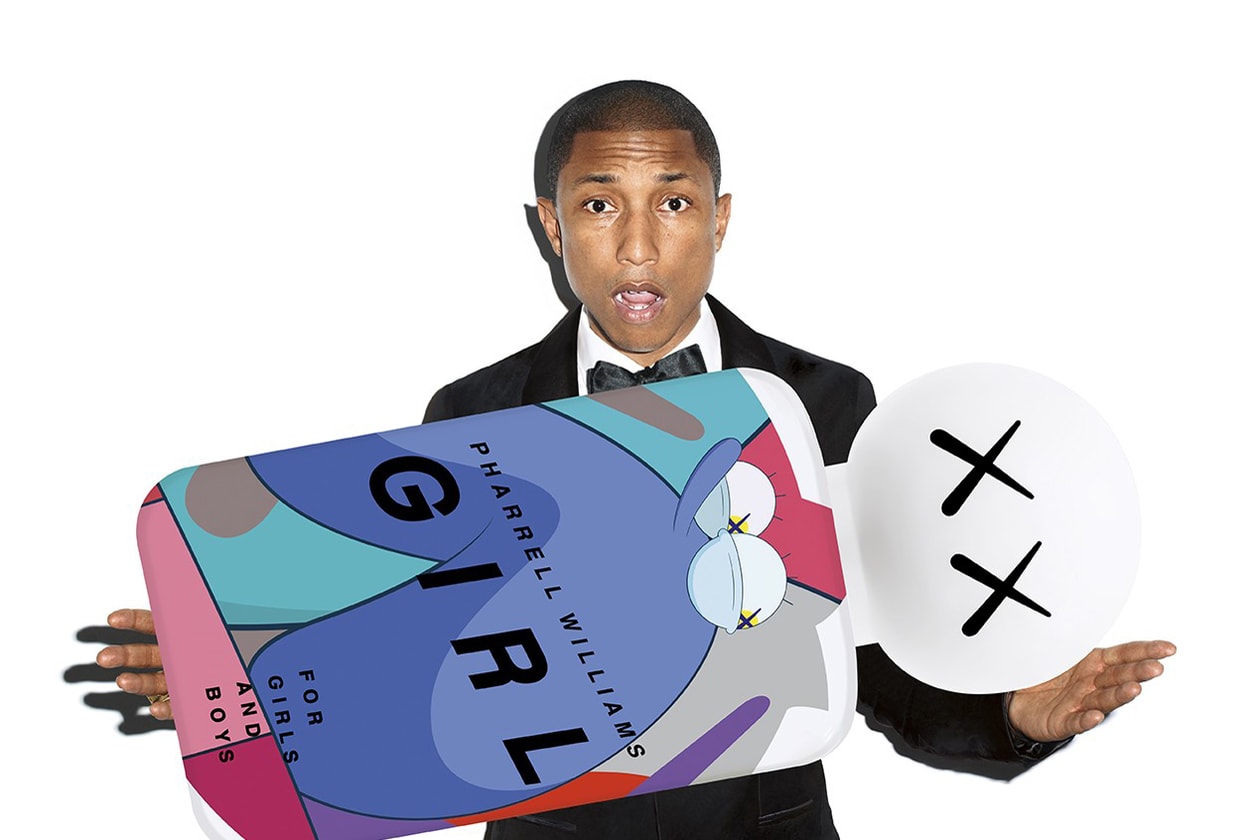 9 of 11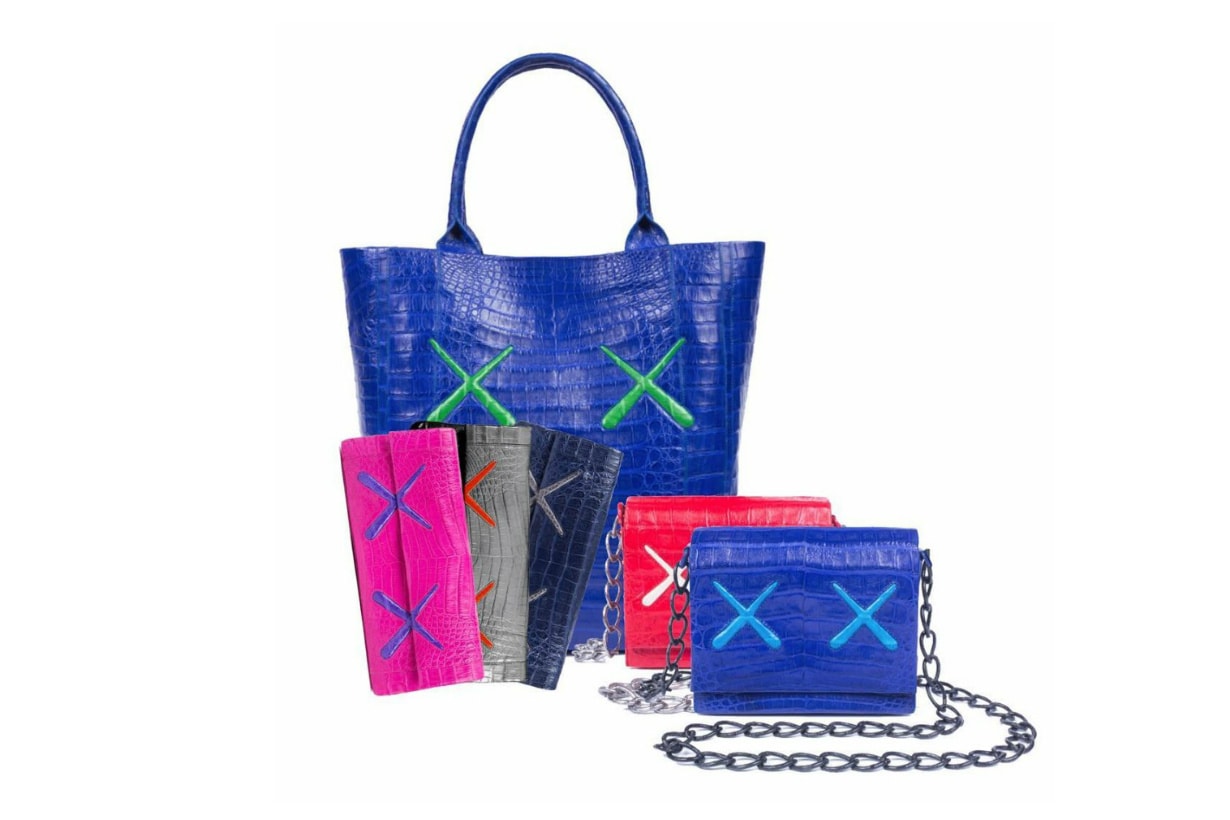 10 of 11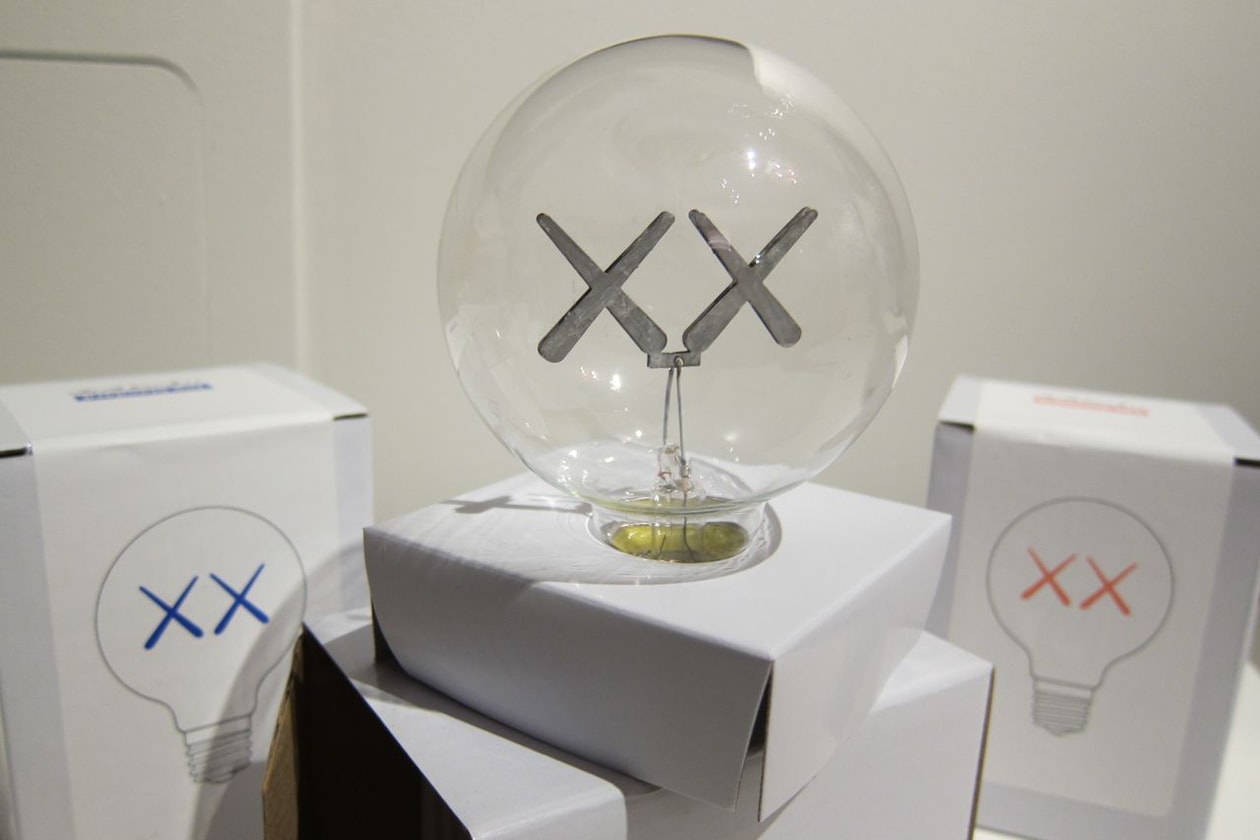 11 of 11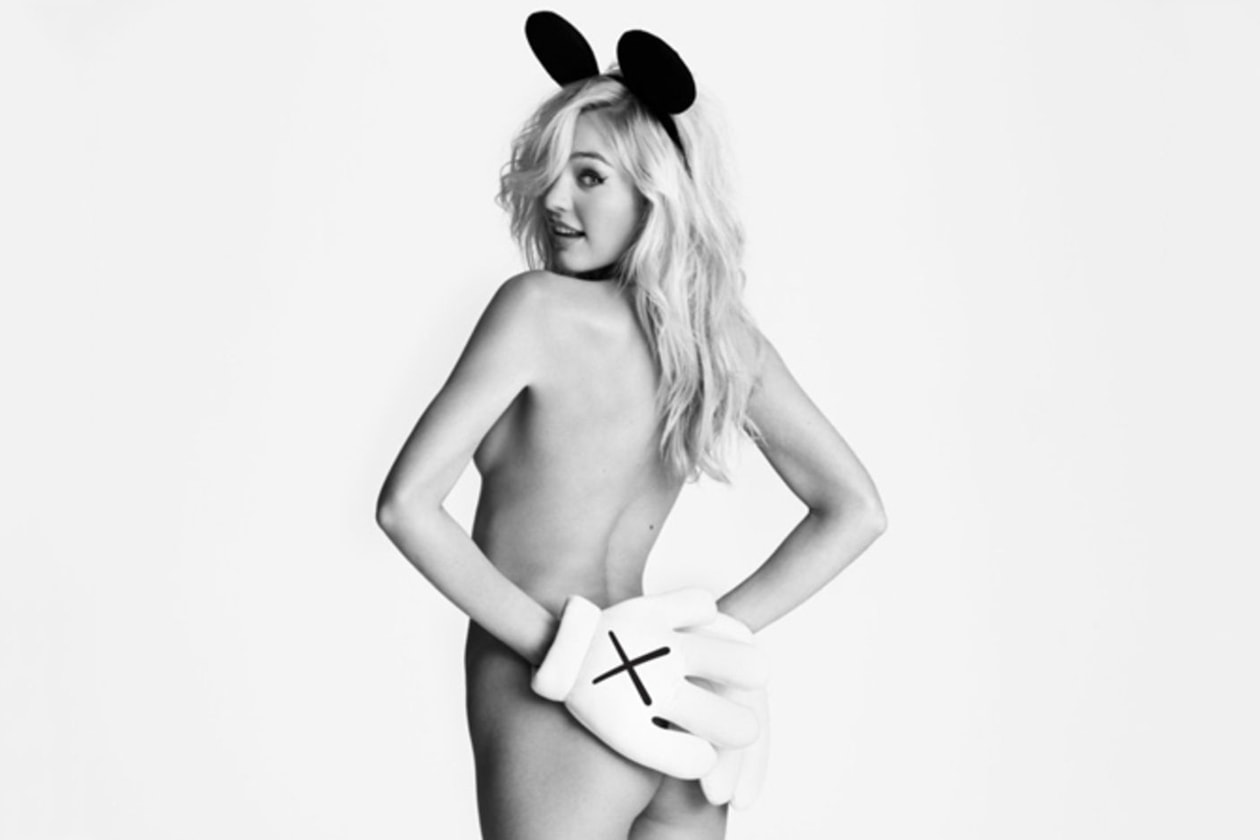 Whether you're strolling along the streets of New York City, mazing through retail shops in Tokyo or perusing displays and installations at the Art Basel Miami Beach art fair, some version of KAWS will make itself known to you. His cultural prevalence—by way of relentlessly churning out multimedia art—was definitely hard-earned and it stands to reason why many folks have dubbed him an upstanding heir to the pop art mahatmas, if not already. As a whole, the artist had ditched the cloak, dagger and aerosol spray about 10 years ago—transitioning from the streets into museum spaces as well as debuting his own store (the Pop Shop) as well as a retail outlet and clothing brand (OriginalFake) which he closed in 2013.
I mean a lot of times when I'm creating, I'm just looking at different things and infusing them into each other.
Earlier this July, KAWS debuted his new BFF sculpture at Central Embassy in Bangkok, Thailand—joining forces with longtime-collaborator/creative agency AllRightsReserved to erect the bright blue character into an eight-meter tall statue. The KAWS:BFF induction was accompanied with a 34-piece exhibition that displayed his previous work and the unveiling of a handful of limited-edition products such as totes, umbrellas, shirts, and a BFF collectible plush toy at the SIWILAI store. When HYPEBEAST asked the artist about the silhouette's inspiration, KAWS said that the concept was "a combination of several characters and some characters that are not my own. The body type is kinda from Accomplice and the gloves and shoes from Companion. I mean a lot of times when I'm creating, I'm just looking at different things and infusing them into each other. Color-wise, I just wanted to bring something new to the palette." However, it's necessary to ask; by referencing widely-recognized characters and infusing their notable elements to create a piece of artwork, does it bring anything new to the table?
Ron English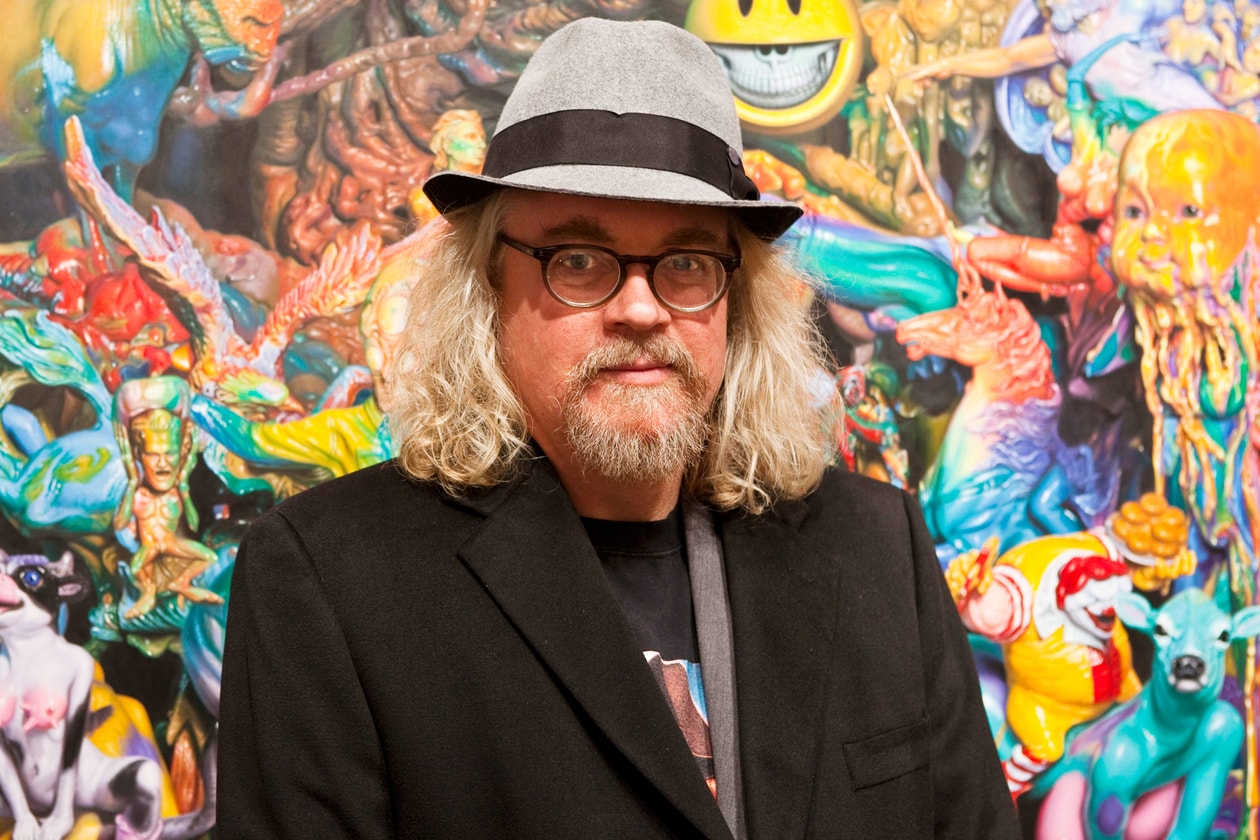 Another widely-known artist living today is Ron English whom many have dubbed as "The Godfather of Street Art." English leveraged the graffiti subculture by creating massive, colorful-packed murals that lambaste mass consumerism and popular figures. If you ever come across distorted iterations of famous brand logos, you know that's a Ron English mural. He is also known for "cultural jamming"—having illegally overtaken 1,000 commercial billboards like Camel cigarettes' Joe Camel campaign where he replaced the word "Camel" with the word "Cancer" while using the brand's font. The artist also creates high-quality oil paintings which he calls POPaganda that criticize the commodification of fine art. Several notable pieces include: McDonald's arches embedded on Vincent van Gogh's Starry Night, a Disney-inspired rendition of Pablo Picasso's Guernica, implementing Mickey Mouse's head onto the breasts of Andy Warhol's Marilyn, MC Supersized (the obese fast-food mascot featured in Morgan Spurlock's documentary Supersize Me), and Abraham Obama—a hybrid persona of America's 16th and 44th Presidents that allegedly made an impact on the 2008 election.
1 of 9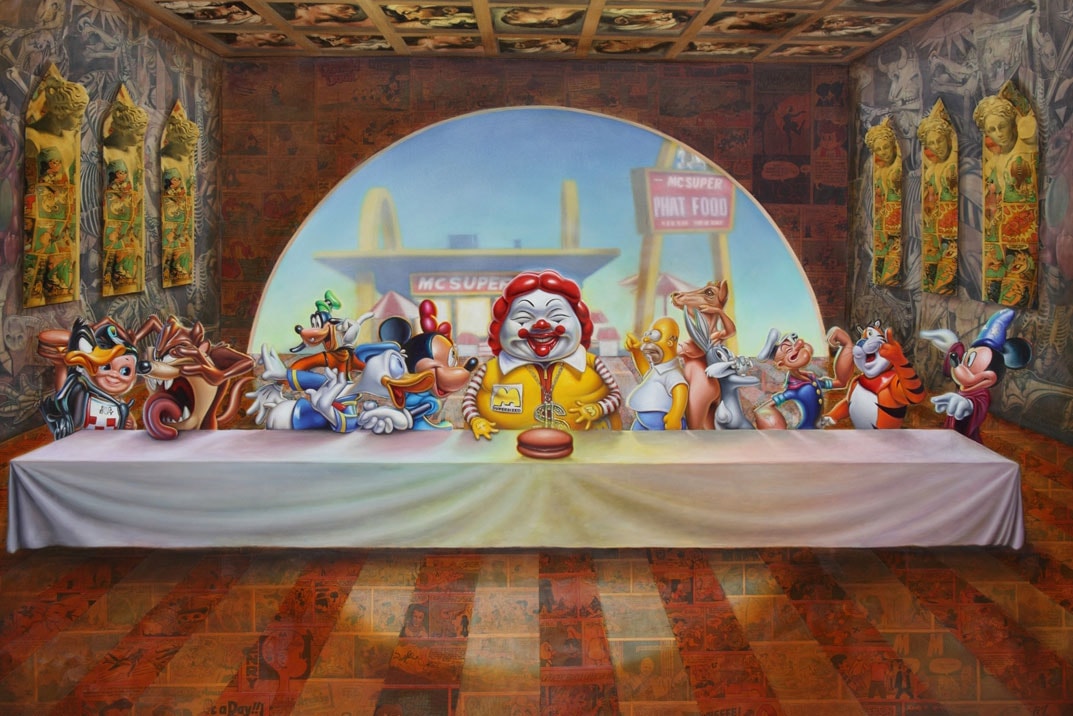 2 of 9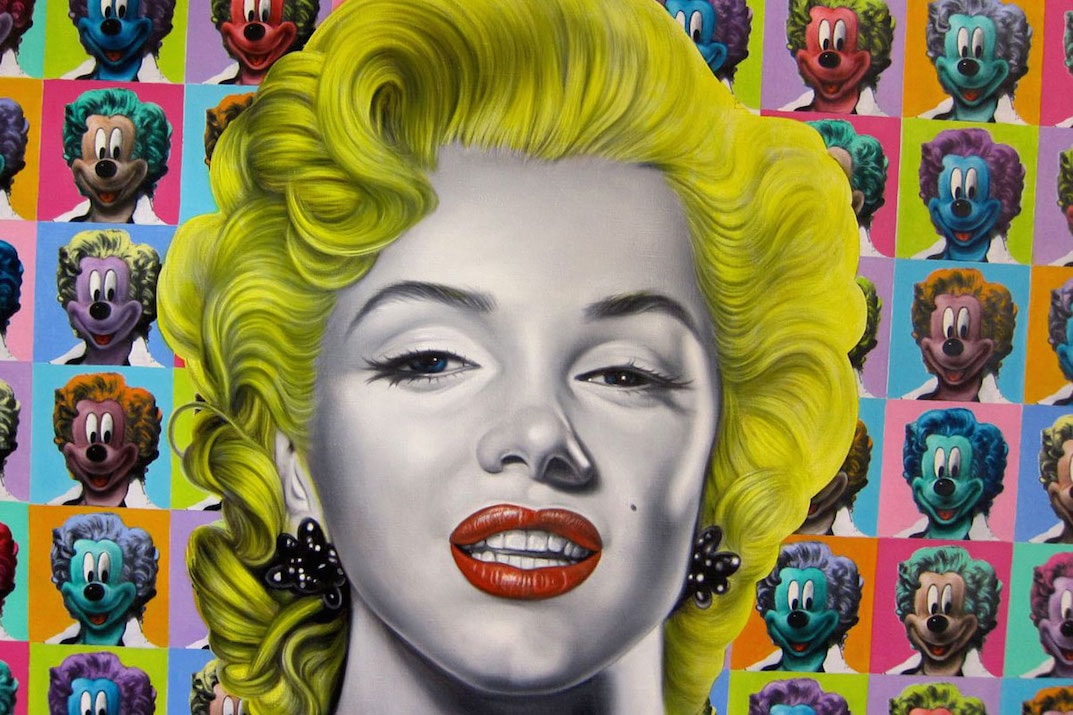 3 of 9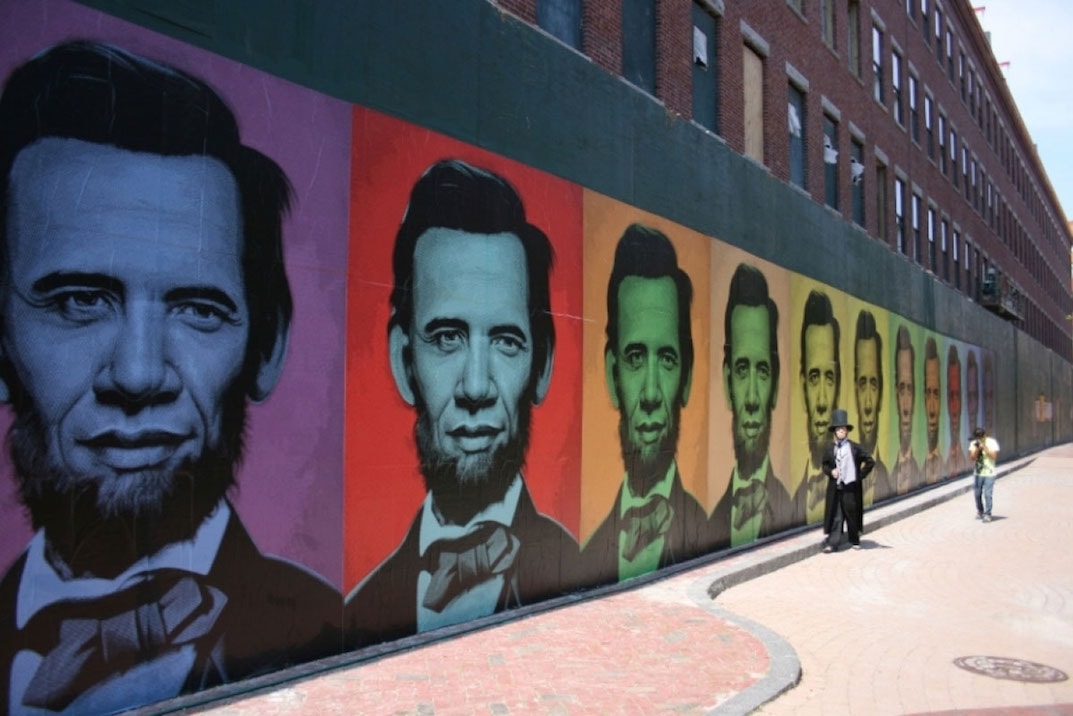 4 of 9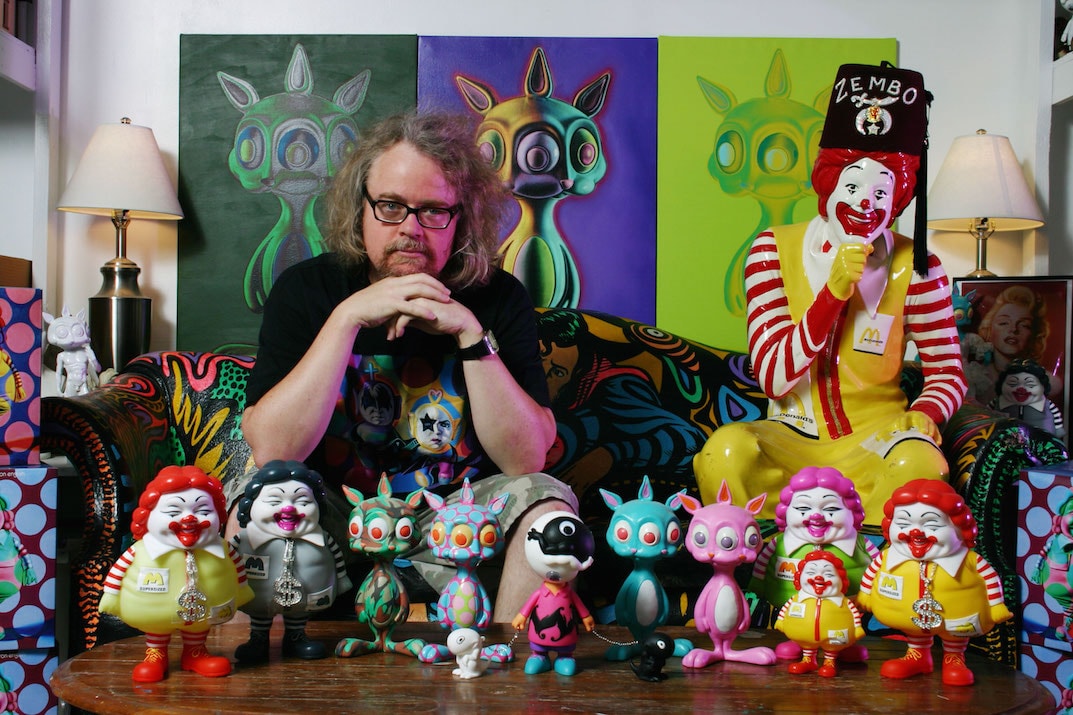 5 of 9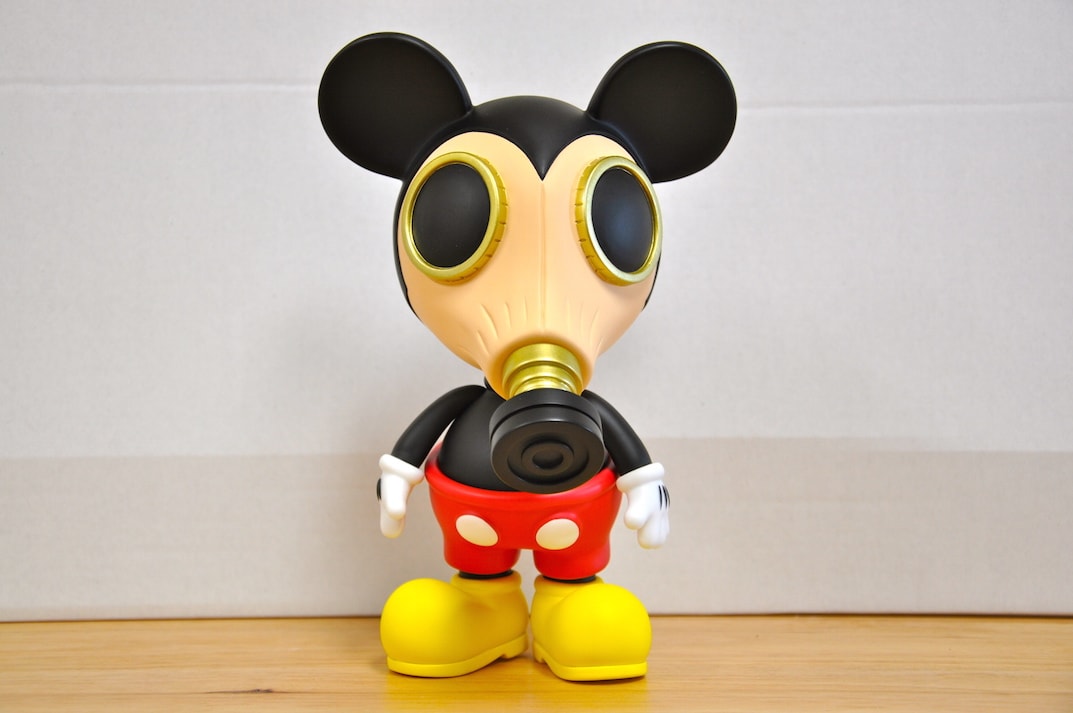 6 of 9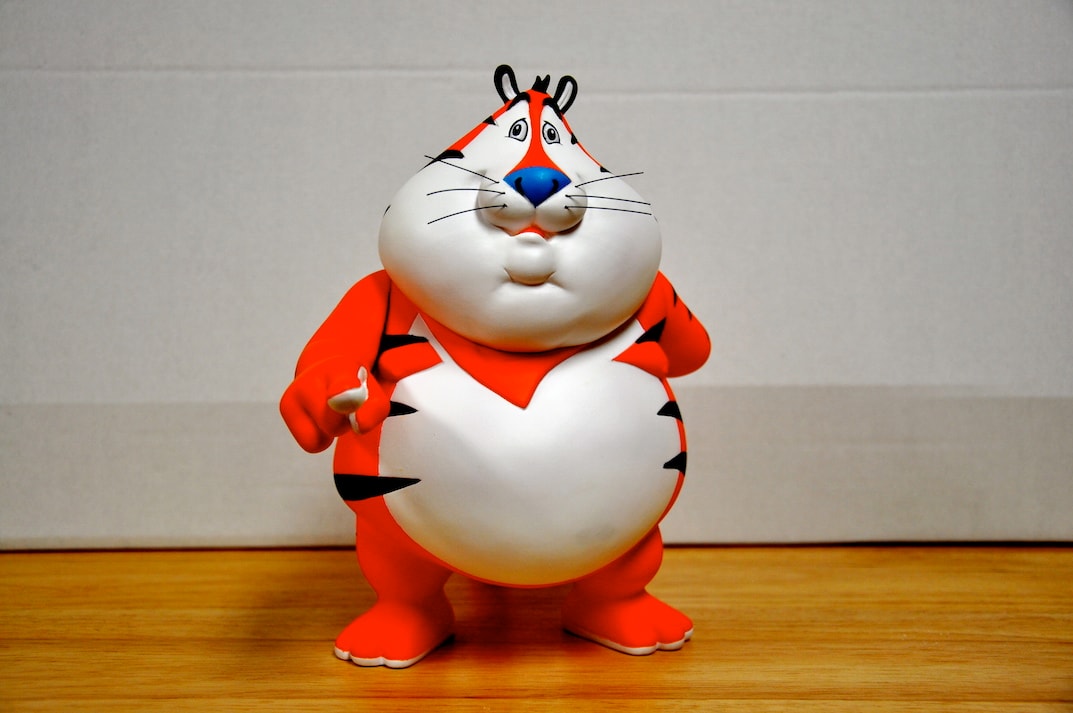 7 of 9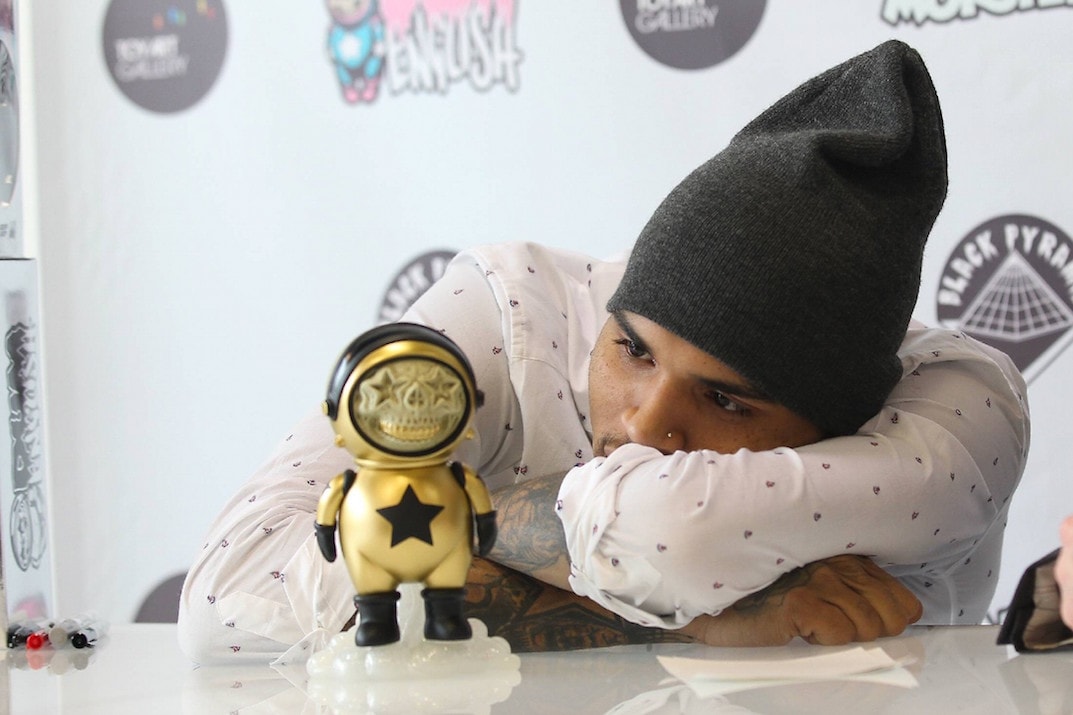 8 of 9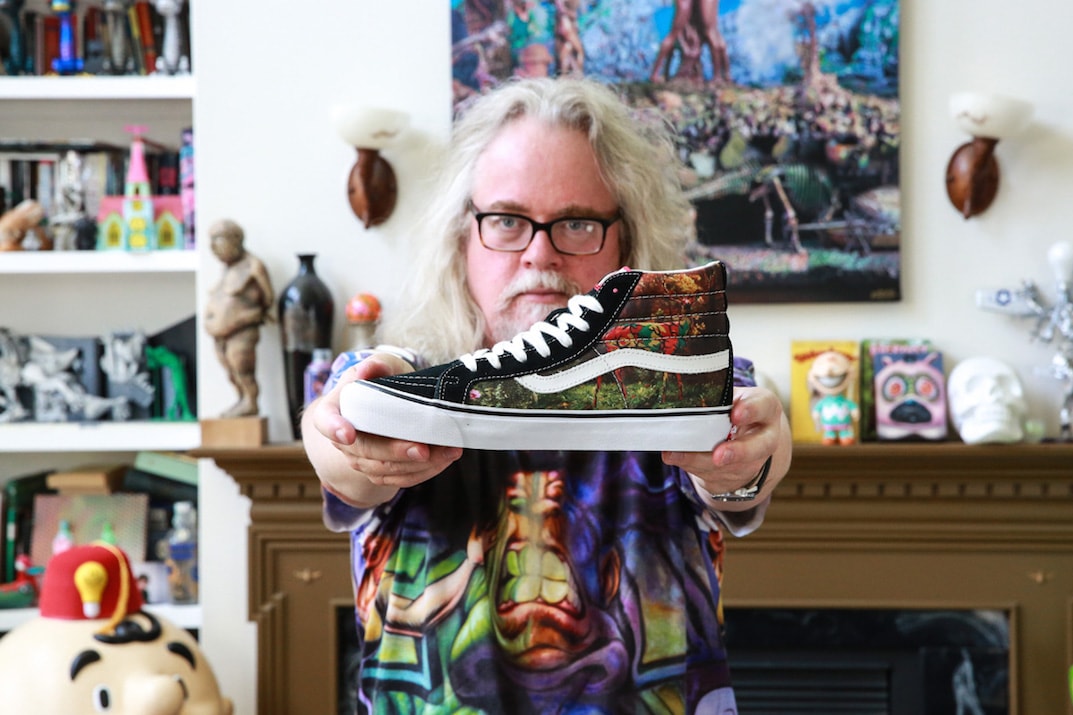 9 of 9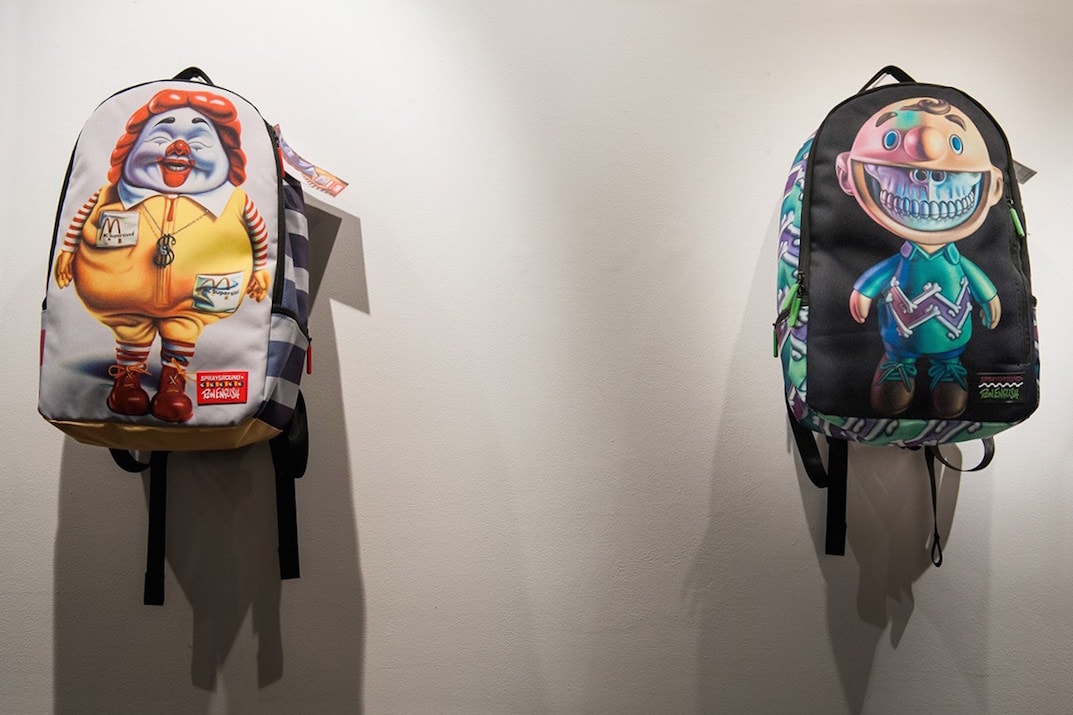 English leveraged the graffiti subculture by creating massive, colorful-packed murals that lambaste mass consumerism and popular figures.
Moreover, English has created over 50 high-end toys since debuting his first figure, Ronnnie Rabbbit produced by Dark Horse, in 2005 and continues to do so. In 2013, notorious guitar player SLASH enlisted English to produce cover art for his first solo album, SLASH and Friends as well as creating a limited edition fiberglass bust to accompany it. English also teamed up with rock band Pearl Jam in the same year to produce "Falla Sheep"— a roll out of 3.5″ blind box vinyls featuring sheep in wolves clothing that boasted seven colorways. English had also lent his creative services to singer Chris Brown to release their "Dum English" toy which portrayed a pink and turquoise Astronaut Star Skull.
The overall gist of English's street art is to stick it to the man and to disrupt the endless stream of solicitations by big name corporations. However, the man himself is also a producer and seller of consumer goods. It may be easy to see that the venture into mass production of collectable toys as well as his involvement with big name collaborations may counter the reason why he produces art in the first place.
Shepard Fairey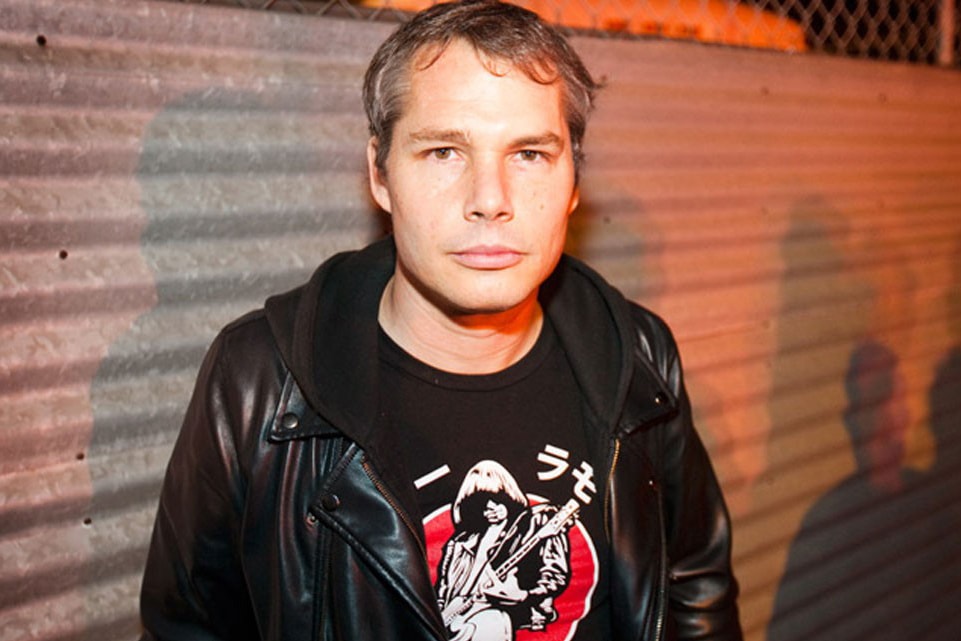 Last but not least is the ever seditious Shepard Fairey who knows how to hustle both as an artist and entrepreneur. He spawned an empire by utilizing revolutionary symbolism—beginning with his Andre the Giant Has a Posse posters. Fairey is also widely-recognized for designing the 2008 Obama election campaign which, undoubtedly, bolstered his career as a creative. The South Carolina-born artist also allied with Urban Outfitters to sell OBEY Clothing at their stores. In defiance of amassing millions upon millions of dollars from involving the aforementioned symbolism in his work, the Obey Giant told Mother Jones in an interview that "It's not like I'm just jumping on some cool rebel cause for the sake of exploiting it for profit." He added: "I don't want to demean anyone's struggles through casual appropriation of something powerful; that's not my intention."
1 of 9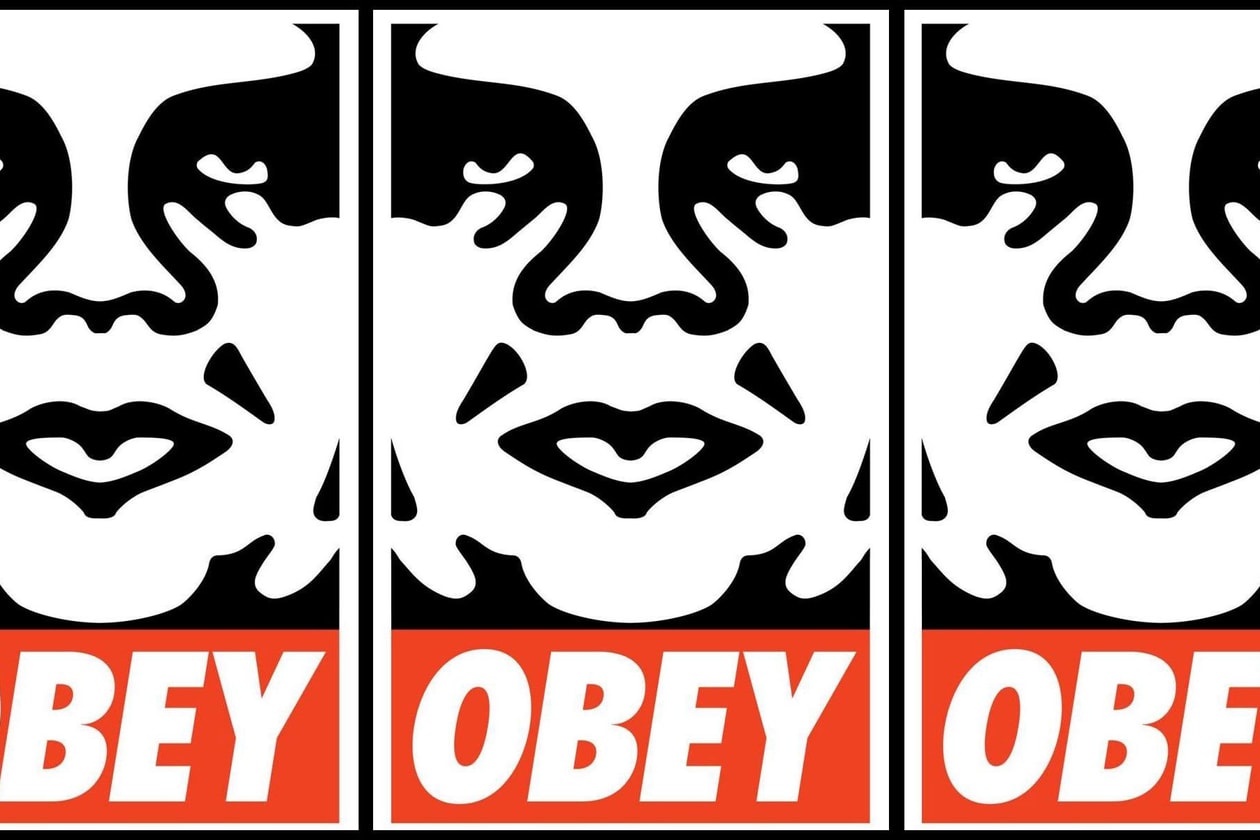 2 of 9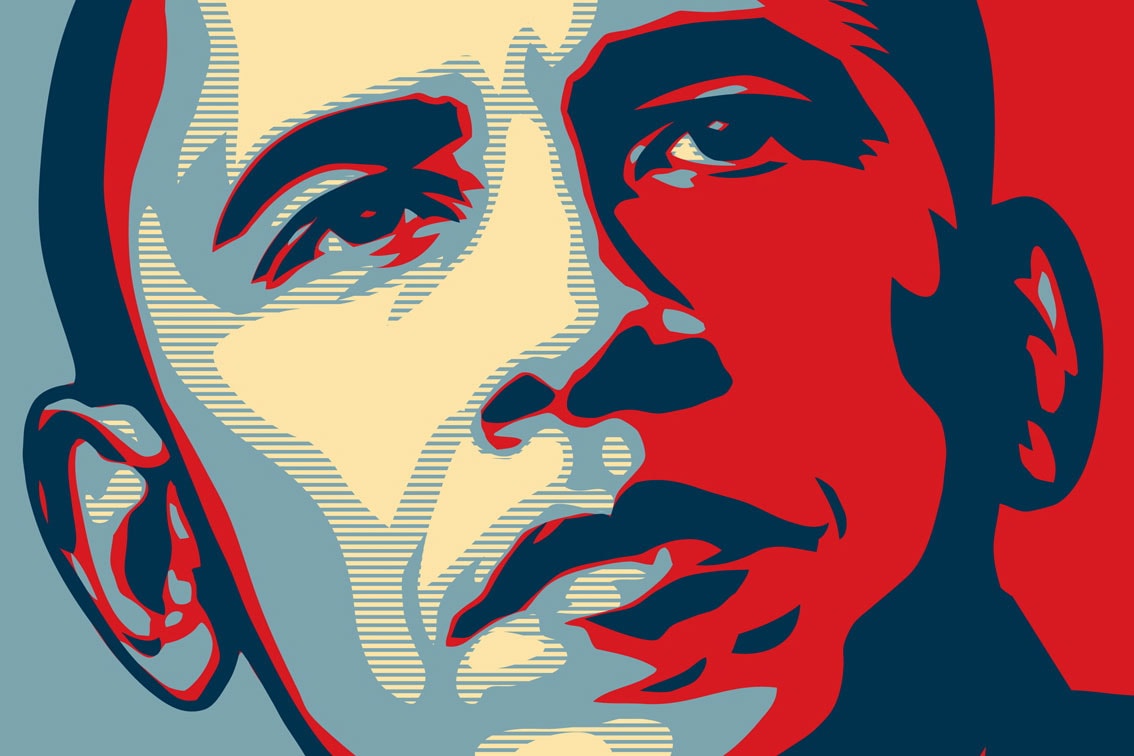 3 of 9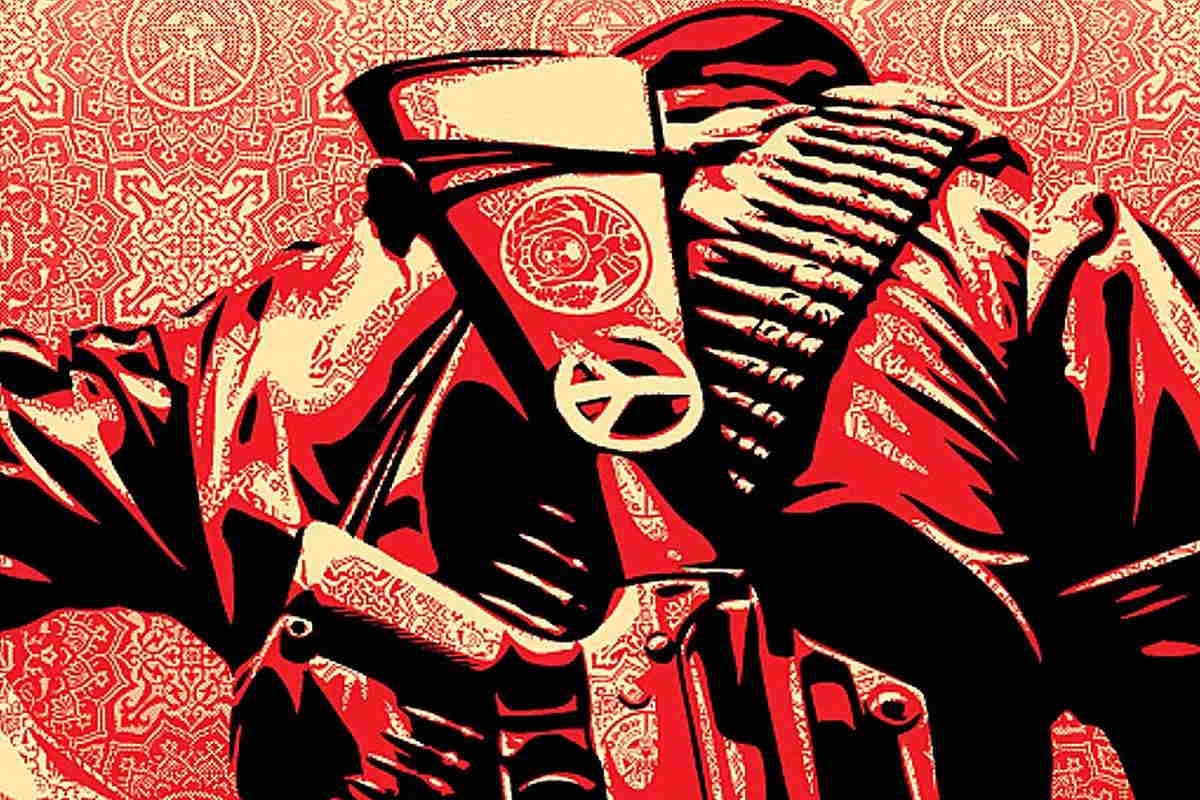 4 of 9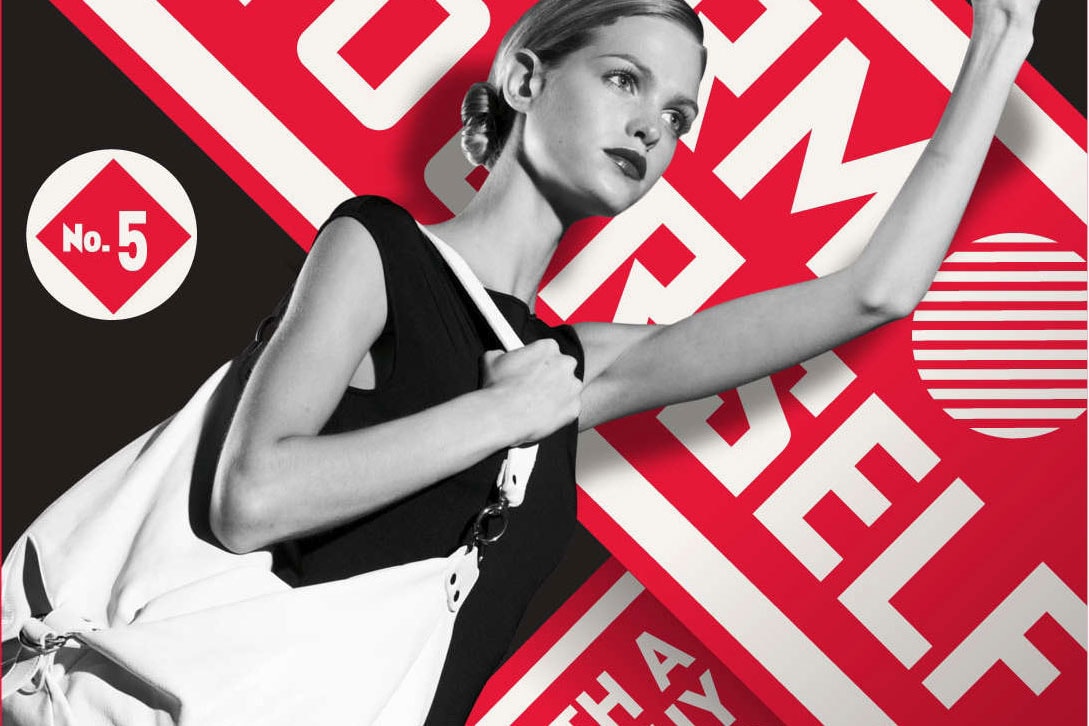 5 of 9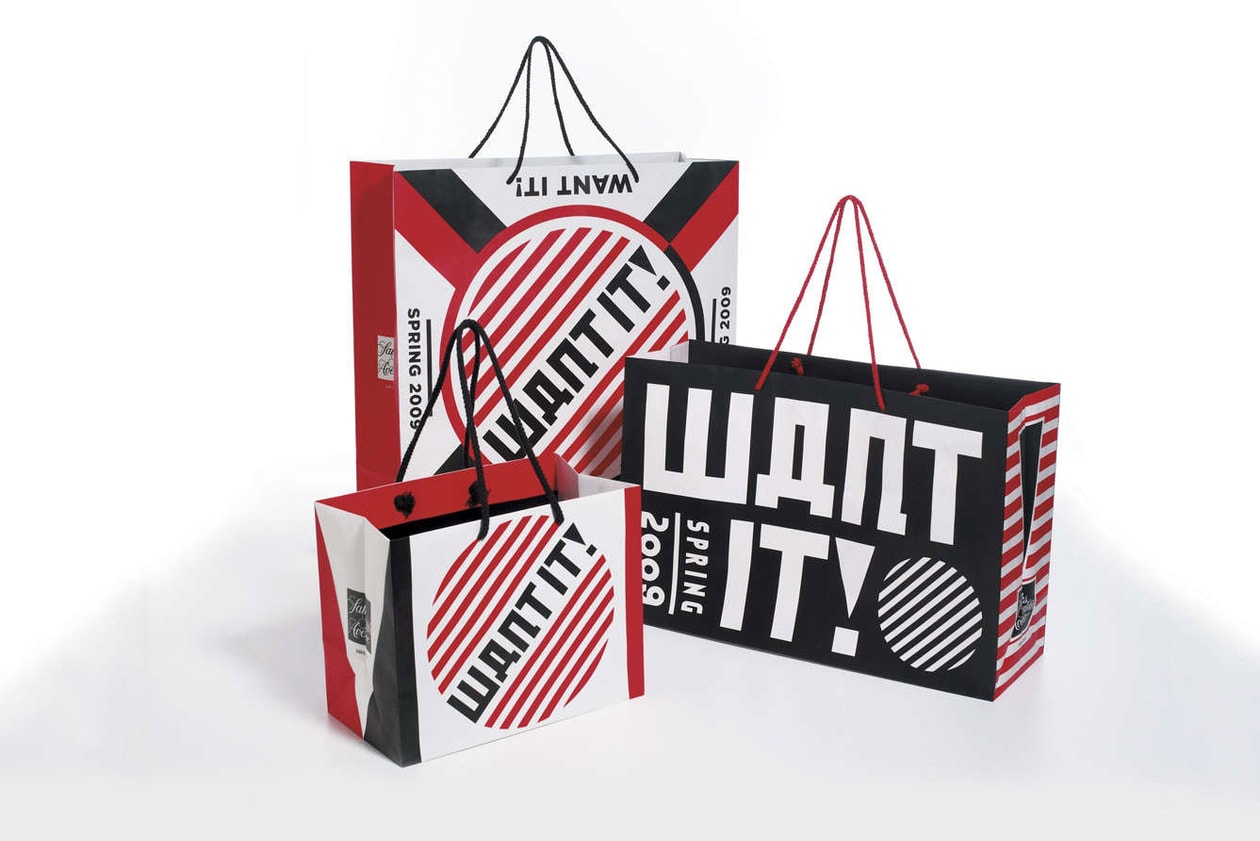 6 of 9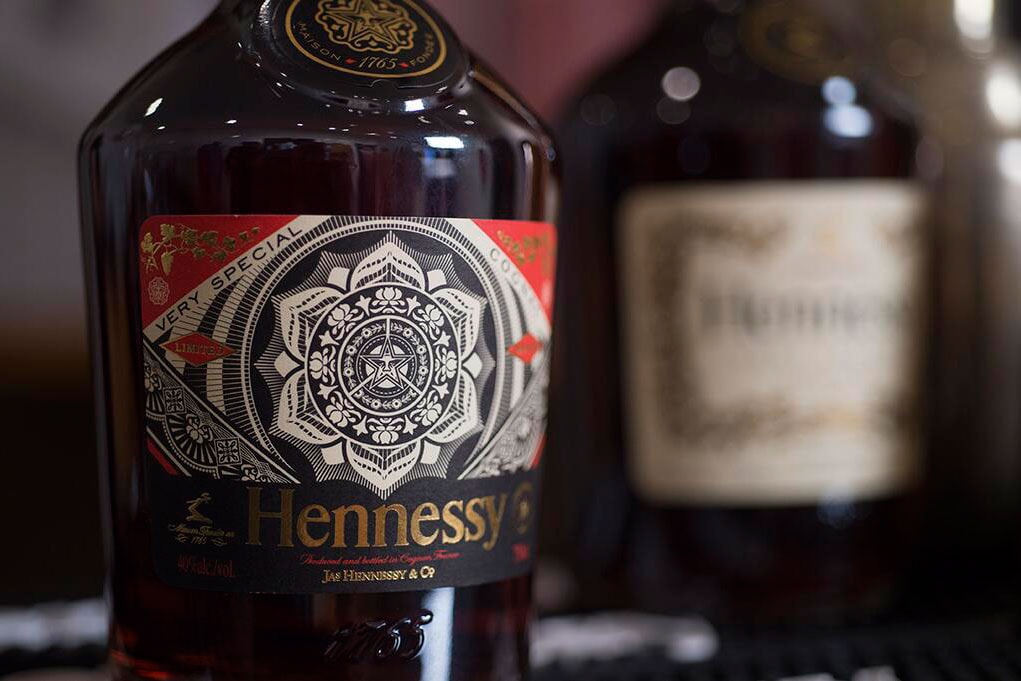 7 of 9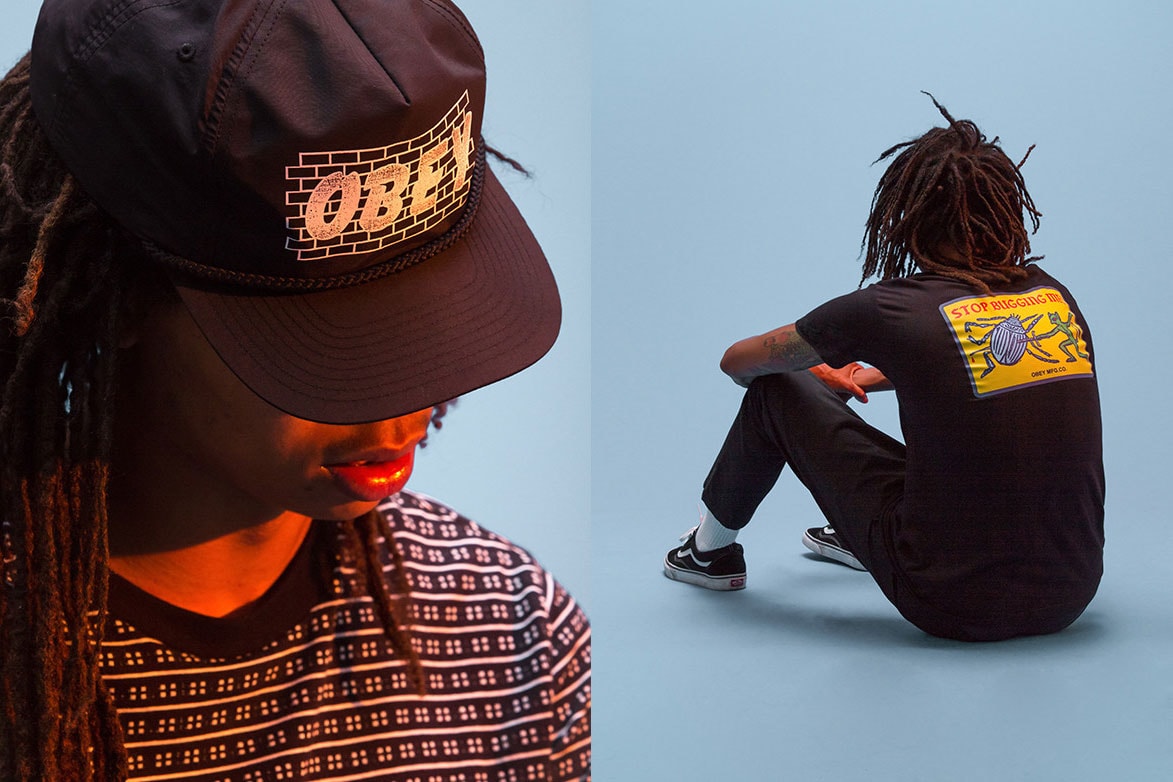 8 of 9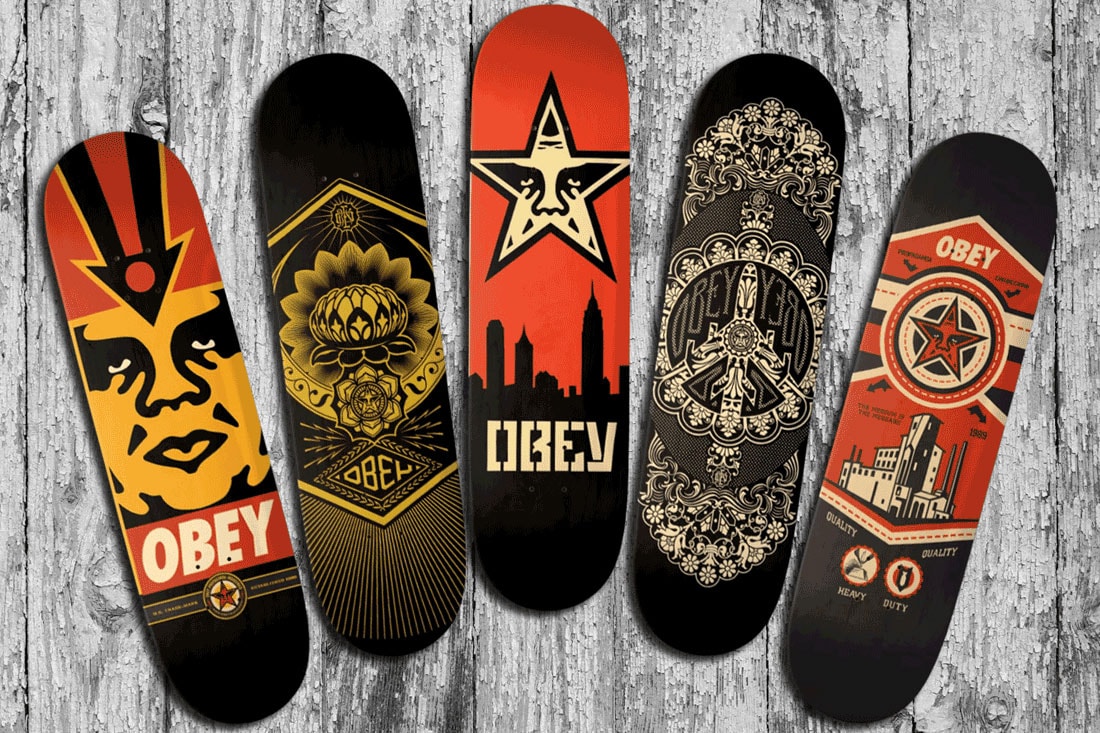 9 of 9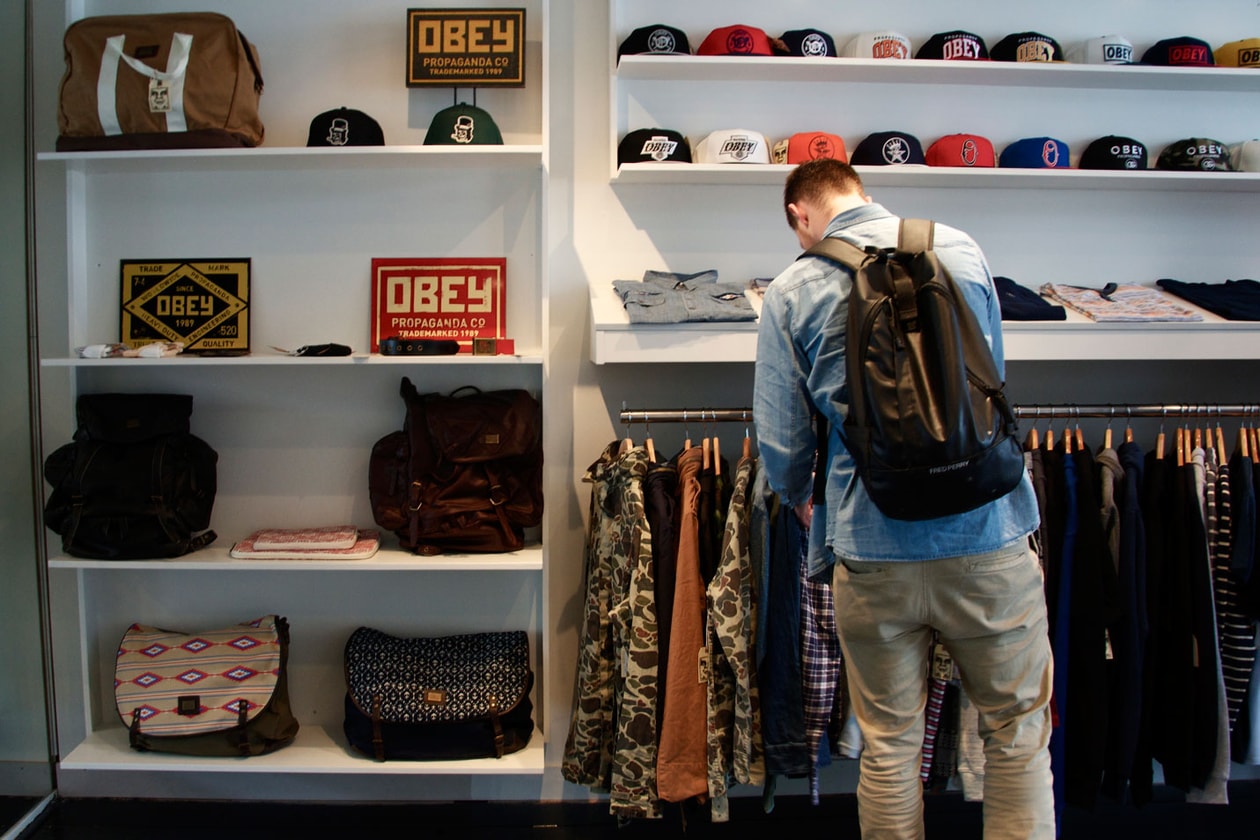 Some folks may find Fairey's revolutionary pieces abhorrent when he uses the same motif to conjure marketing campaigns for affluent corporate companies. For example, his Saks Fifth Avenue campaign in 2009 profoundly culls inspiration from the work of Russian constructivist artist, Alexander Rodchenko—appropriating his famed red and white colors as well as using phrases like "Arm Yourself!" and "Want It!" Riffing on a plethora of revolutionary symbolism, imagery and phraseology to flourish the economic power of these corporations assumedly may not coalesce with Fairey's initial intent to create art that will subvert the advertising industry. Instead, does his signage into these major commercial projects contradict and topple his work as a whole?
"I don't want to demean anyone's struggles through casual appropriation of something powerful; that's not my intention."
Altogether, these artists were former street art rebels who have segued into becoming legitimate participants of the industry by continuing to grasp each rung of the art and business ladder—solidifying relationships with curators, gallery directors, institutions and leading brands. KAWS, English, and Fairey have sold their multi-faceted artwork to certain top-line art collectors who paid thousands, if not millions of dollars, to display these pop culture/street-inspired works on their walls, shelves, spreads and even in front of their fine establishments. By the same token, each of these contemporary artists have made a successful career for themselves by capitalizing on the same visuals or someone else's—which ironically helps establish their own niche in the market.
However, does their commodification of art help bolster originality and subvert the conditions that have simply curtailed art to just monetary value? And if the Guardian claims that contemporary art is just a series of "homages, remakes, rivalrous borrowings, nuanced imitations," does it make it okay for these artists to continue doing the work that they do? If the previous claim rings true, then maybe that's just the point of all this.