Money Makin Nique Wants Bloggers to Open His Emails and Listen to His New Song, "Hugo Boss"
Money Makin Nique connects with veteran Atlanta producer Will-A-Fool on his latest.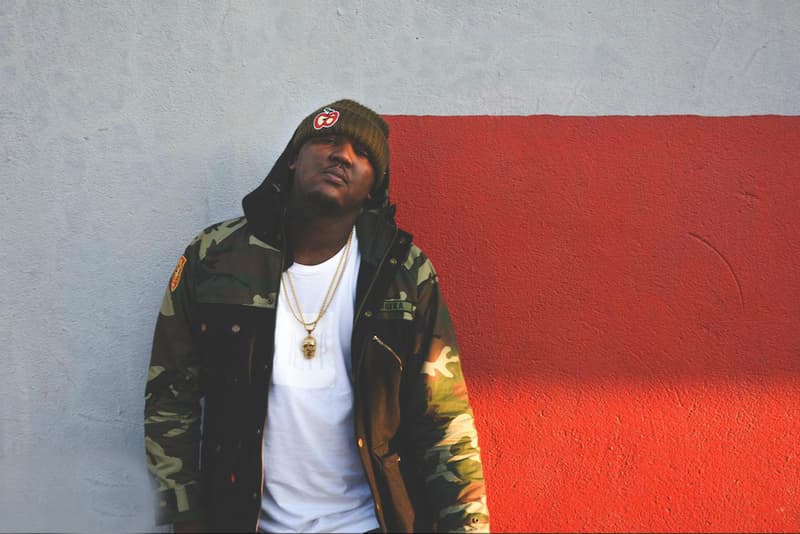 After a few non-album loosies, Atlanta's Money Making Nique is officially moving into the rollout for his upcoming Bring Money Witchu album. We recently caught up with the burgeoning rapper out of Atlanta about what he's been up and all things in between, such as bloggers who don't open his emails and the current state of hip-hop in "The A". Nique also shares with us the first single off his project with veteran Atlanta producer, Will-A-Fool who's worked with Gucci Mane, Future and Jeezy, just to name a few. Check it below.
Where did you get your name from?
Three things. It's relative because I'm always trying to make some money, Paid In Full is my favorite movie and third, I was gonna drop the "Money Makin" until this blogger admitted he didn't open an email because my rap name sounded so cliché, so I kept it.
What do you think sets you apart from everyone else?
Pretty much everything. I pull from everything I came up seeing. I pride myself on sounding like me and no one else.
What was your first introduction to hip-hop?
"Jump" by Kriss Kross
Thoughts on the Atlanta hip-hop scene right now?
I got love for everybody out the city doing they thing. I wish skill, originality, and authenticity were more of a priority. I also wish it wasn't so political. Other than that, I can't complain.
Tell us about this new single and how it was working with Will-A-Fool?
Well the funniest part of it is me singing because I know people are not used to hearing me sing on a record. Will is my homie, we used to stay down the street from each other. To be honest, when I met him I was surprised at how down to earth he is. He's not a studio person. He'll make you come to the house to work.
Your biggest biggest influences?
Marcus Garvey, Robert DeNiro, Biggie, Cam'ron, The Neptunes, Kanye, Young Dro, just to name a few..
Final words?
Stop not opening emails because you don't like somebody name. That's the dumbest shit I ever heard of.
Stay up to date with Nique and his music here.