Is This the End for Ian Connor?
Ian got into a physical altercation with A$AP Bari & Theophilus London at colette.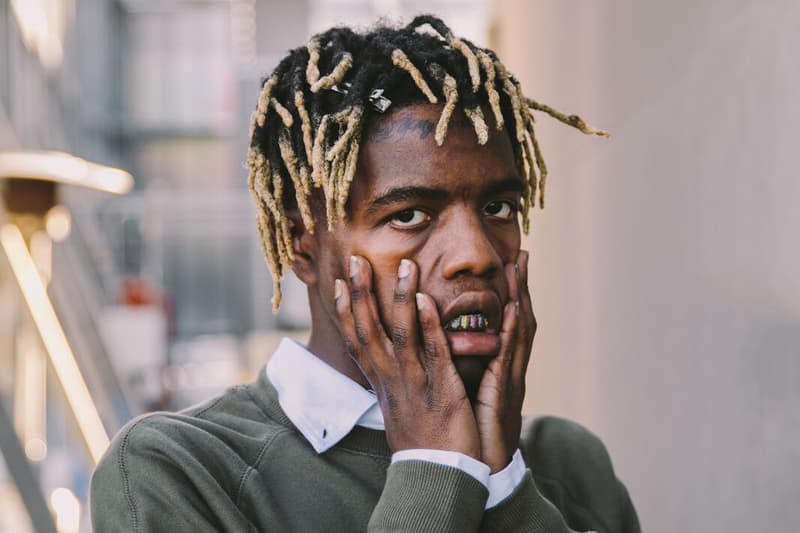 Now that the commotion has finally died down, let us quickly recap the events that occurred Thursday, and discuss what the ramifications are for the parties involved.
The genuinely entertaining series of events began with a physical altercation between Ian Connor, Theophilus London and A$AP Bari. While at the VLONE pop-up event in Paris, Connor delivered a shot to Theophilus London and was immediately met by a flurry from A$AP Bari. The cause of the commotion ties back to Theophilus London's comments towards Connor – calling him a rapist.
Here's a timeline of the key events captured on video:
*Insert fashion niggas fighting Vine* pic.twitter.com/G18KyRWo6f

— alex (@ultralightbeam) June 23, 2016
Damn Ian Connor punched the shit out of Theophilus London. pic.twitter.com/4UCf36RsbF — Kenny (@PhillyCustoms) June 23, 2016
Damn asap bari snuffed the shit out of ian connor pic.twitter.com/oG8Sw8zWZe

— A$AP Jacob (@jacobstemkawski) June 23, 2016
The squabble ultimately ended with an online war-of-words, where the involved parties took turns insulting and narking on each other over Twitter. Whether or not all the accusations were true, the back-and-forth was not something to be missed. London and Connor both, as an act of revenge, decided to share incriminating old messages, exposing each other's sexual activities and giving out mobile numbers, in hopes of ruining each other's lives – and "careers." Here are some Twitter highlights:
Every time I see u I'm gonna fuck you up, Evrytime u dirty fucking rapist @souljaian #Eveytime — Theophilus London (@TheophilusL) June 23, 2016
Everything Bari did for u
Everything Virgil did for u
Everything I did for u
That's the thx we get?
Word ?! @souljaian get security bro asap

— Theophilus London (@TheophilusL) June 23, 2016
How Could I Beef With A Nigga I Surpassed In Every Which Way. — Ian Connor (@souljaian) May 22, 2016
And @TheophilusL You Went Broke Last Year and Started Doing Herion Plus You A Whole Child Molester and I Got Physical Proof In My Phone.

— Ian Connor (@souljaian) June 23, 2016
Shouts Out To The Bitches That Got herpes and std's from Ian — A$AP Bigga Bar$ (@TOASTOTHEGOD) June 23, 2016
@souljaian You Broke And You Got AIDS

— A$AP Bigga Bar$ (@TOASTOTHEGOD) June 23, 2016
@souljaian now every time I see you I beating the shit outta you — A$AP Bigga Bar$ (@TOASTOTHEGOD) June 23, 2016
Fuck me , fuck @TOASTOTHEGOD , fuck rocky? Fuck @kanyewest? All the niggas that got u here? u on ya vlone? pic.twitter.com/v4n3AirTVO

— Theophilus London (@TheophilusL) June 23, 2016
What does this mean for the widely criticized, yet notoriously popular figure? This could be the beginning of the end for Ian Connor. For a cultural personality that hung onto the coattails of famous artists and musicians, association was everything for Connor. Now clearly having lost the support the A$AP Mob, and hindering his relationship with Kanye West – via his close connection to London – Ian Connor not only has no substantial bed of work to fall back on, he now has no one to cosign him. But it looks like Ian Connor has come to terms with his fate. He sums it up with the tweet that swears off everyone, listing out essentially all the important people he has ever been associated with in the past. It's okay, at least he can still count on the internet to keep him in the news.
@souljaian @TOASTOTHEGOD pic.twitter.com/DOfFXkhIHE — MΛTTYJΛY (@MattyJay_15) June 23, 2016
"Yeah, So Just Delete All The Ian Photos From Season 4." pic.twitter.com/mjmfIZ2GJW

— KEL (@YourAverageKel) June 23, 2016
Father stretch my hands pt 3 pic.twitter.com/kzTaFKge7B — MPA Reひs (@UncleTrini) June 23, 2016
"I'll kill a nigga before I beef with him" pic.twitter.com/V4hkuZ7SJY

— trap yeezus (@trapyeezus) June 23, 2016