Did Forever 21 Just Copy Kanye West's "I FEEL LIKE PABLO" Merch?
"Simon de Cyrene for the World."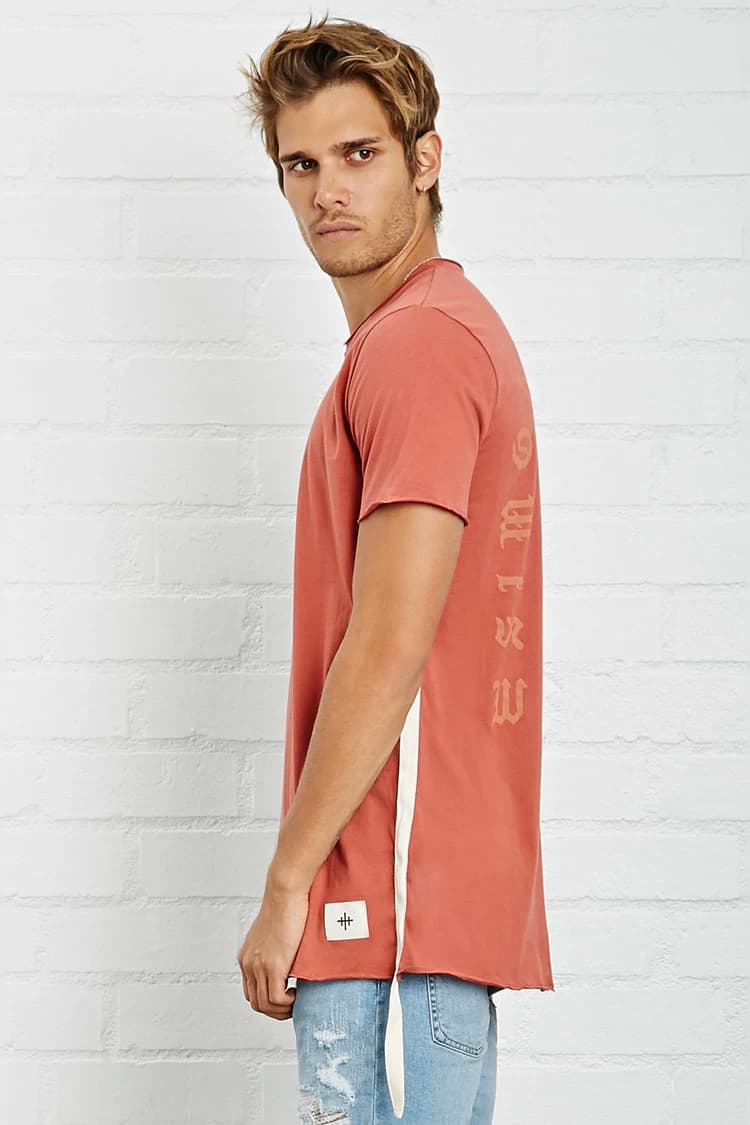 1 of 2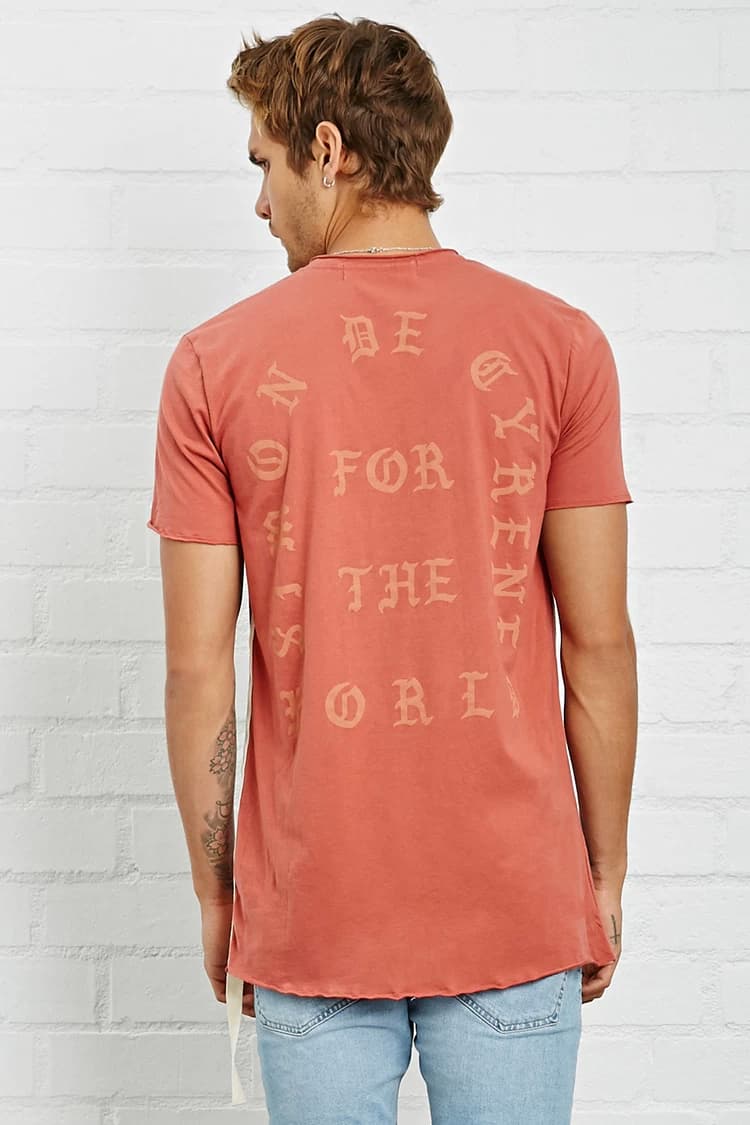 2 of 2
Following suit after fellow fast fashion retail giants Zara and seizing upon soaring demand for tour merchandise, Forever 21 has dropped a T-shirt that is eerily similar to Kanye West's recent "I FEEL LIKE PABLO" merchandise. The F21 version of the tee features a raw hem, an inexplicably asymmetrical cloth strap and an obscure and obtuse reference to Simon of Cyrene on the back. Simon is best-known for his cameo role in the Bible: he carried Jesus's cross to the point of crucifixion, as commanded by the Romans. The shirts are available in two colors: black and "brick."
If you're so compelled, you can buy the shirts here for $32 USD.