Christopher Raeburn 2017 Spring/Summer Collection
The designer makes his views on Brexit and sustainability quite clear.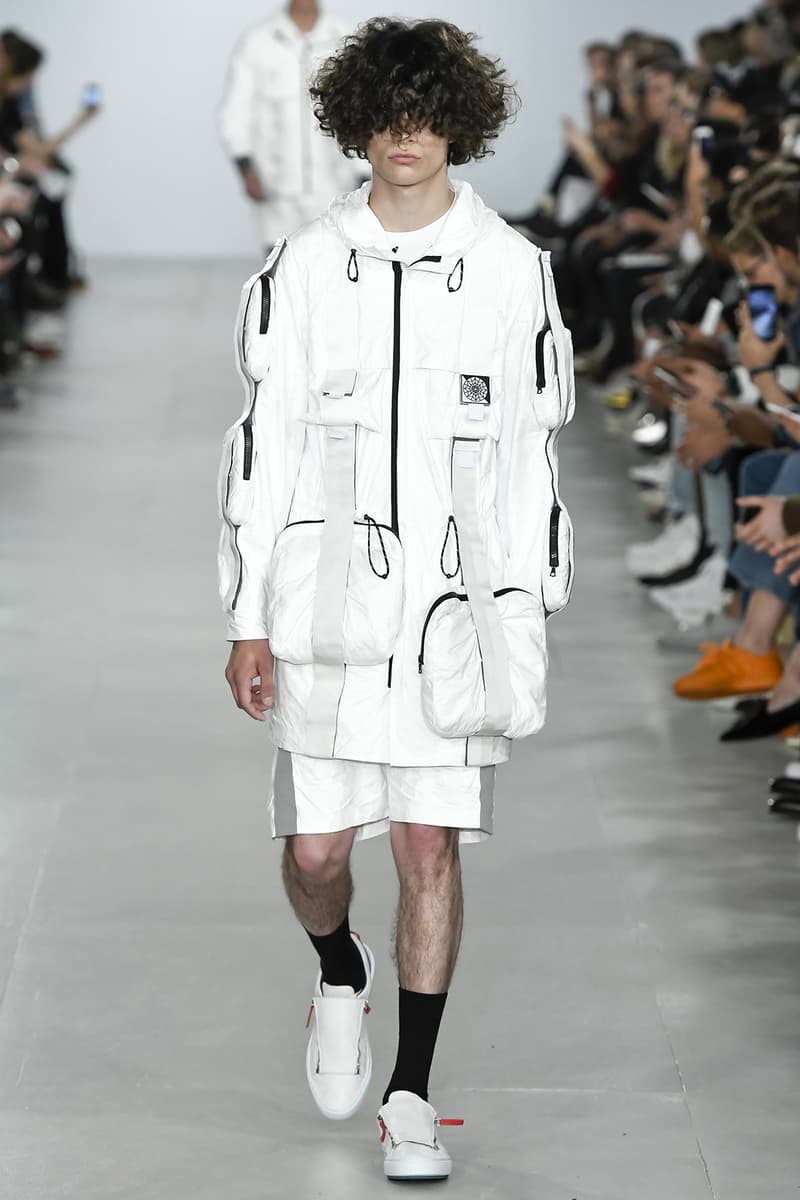 1 of 30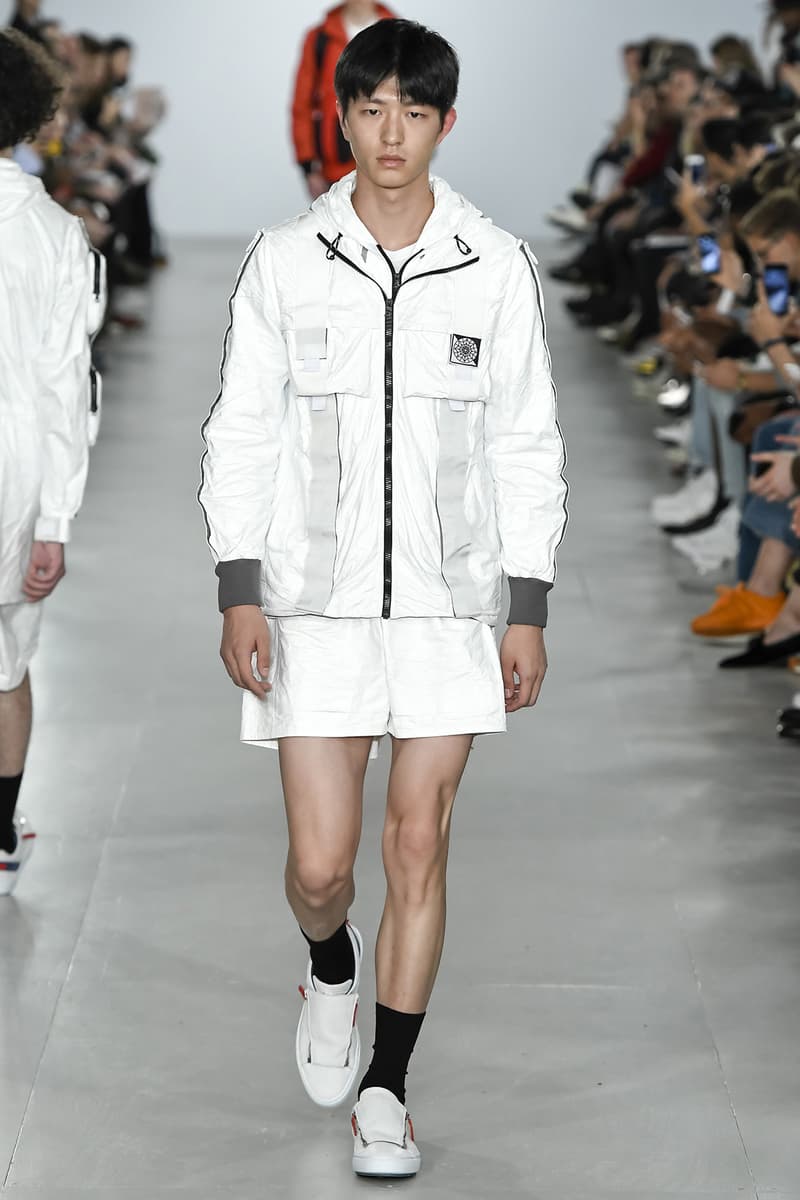 2 of 30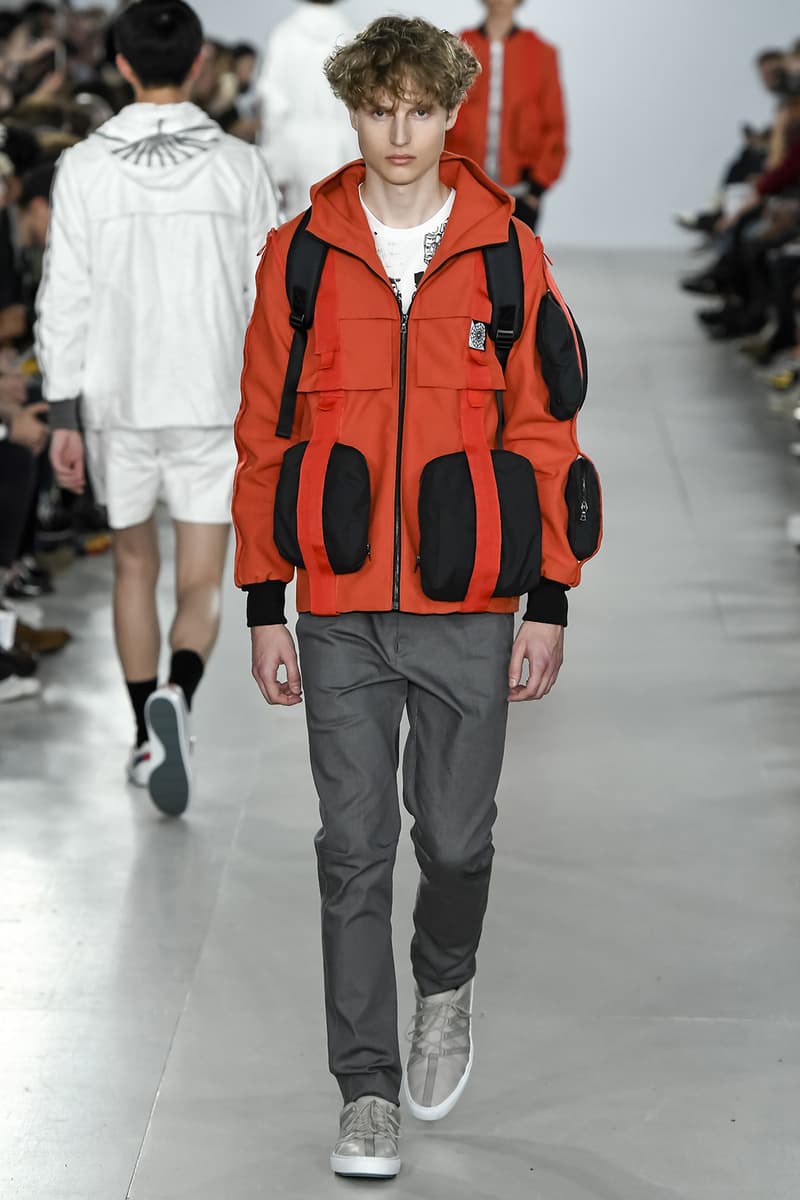 3 of 30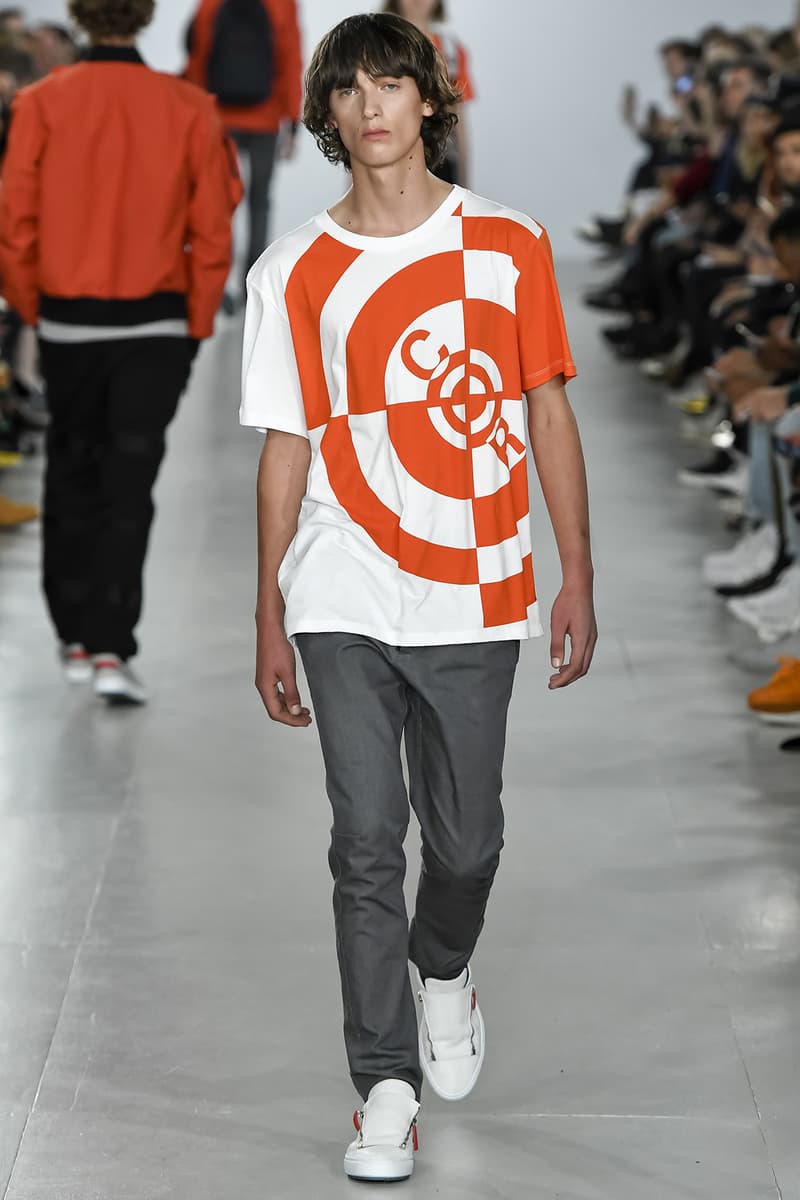 4 of 30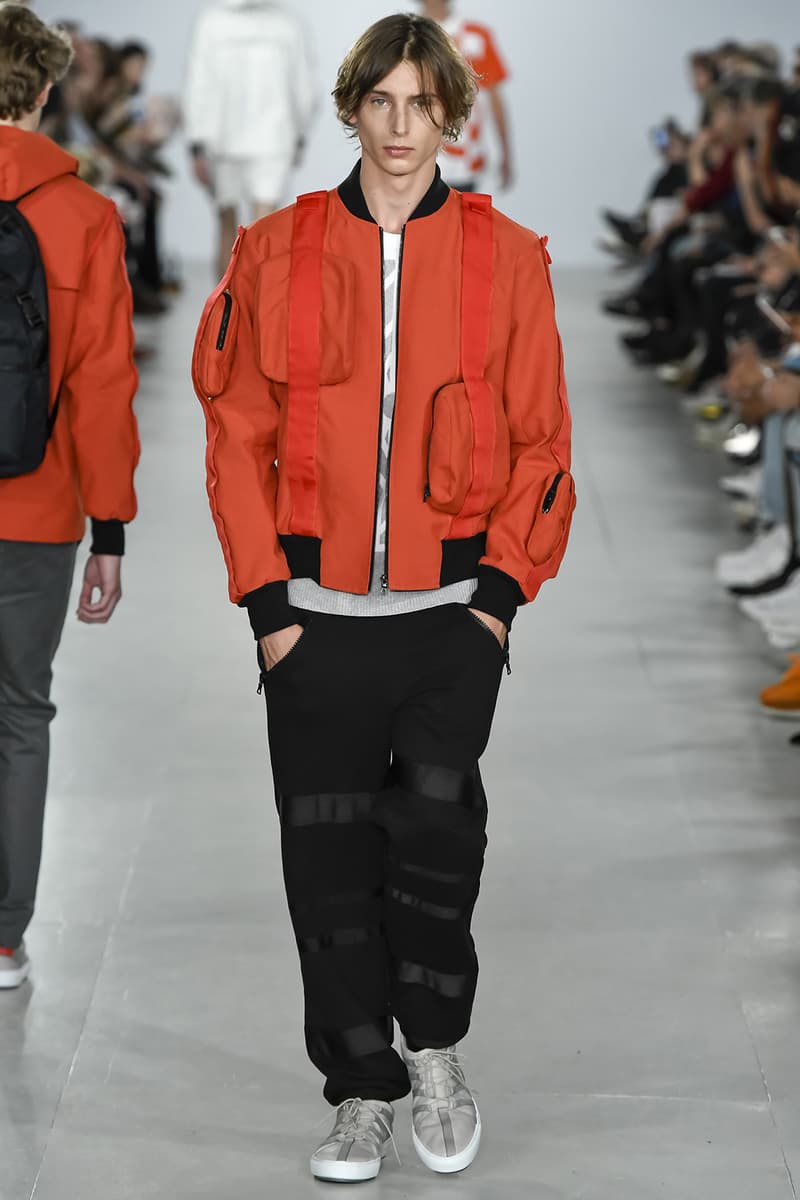 5 of 30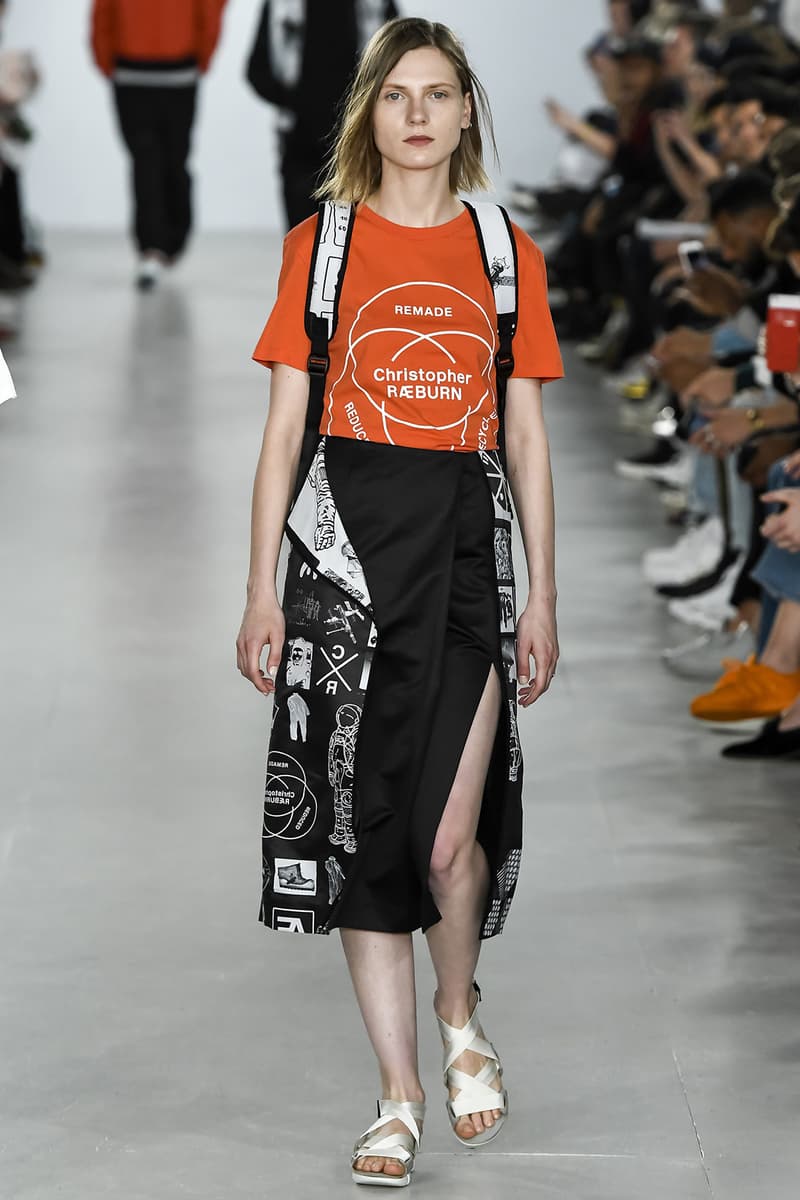 6 of 30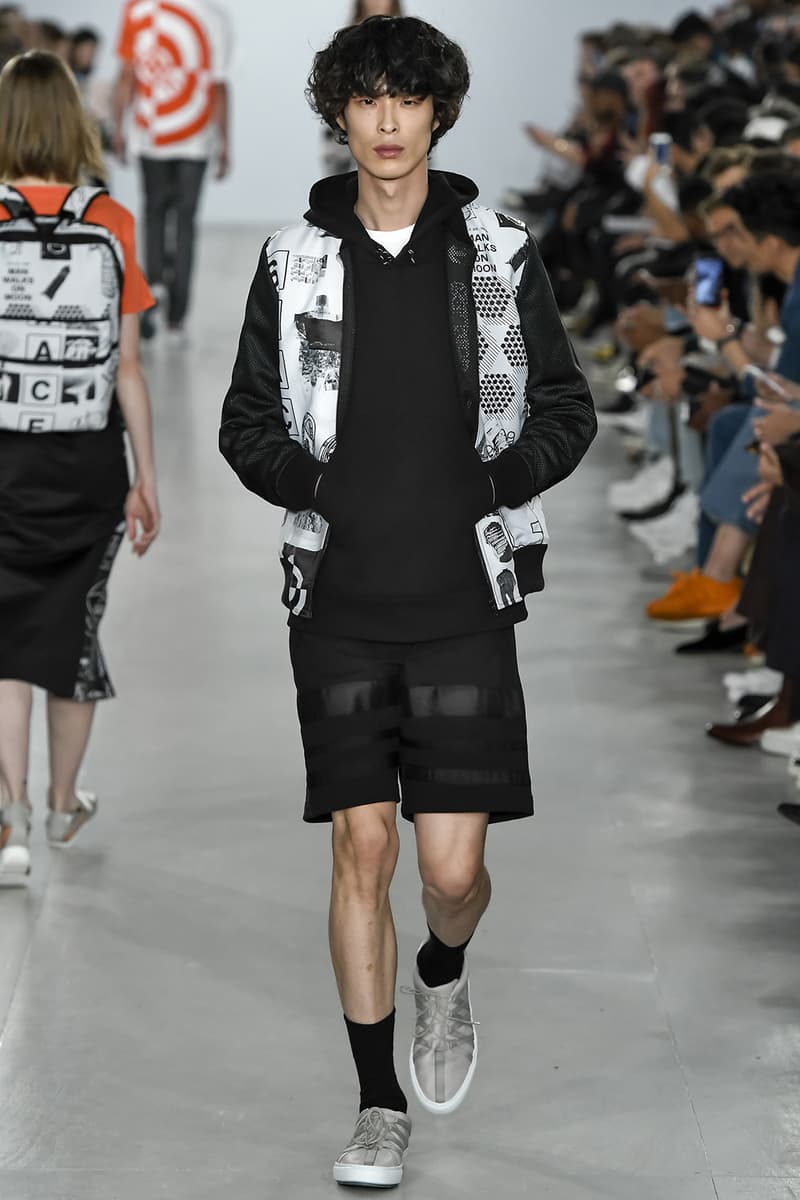 7 of 30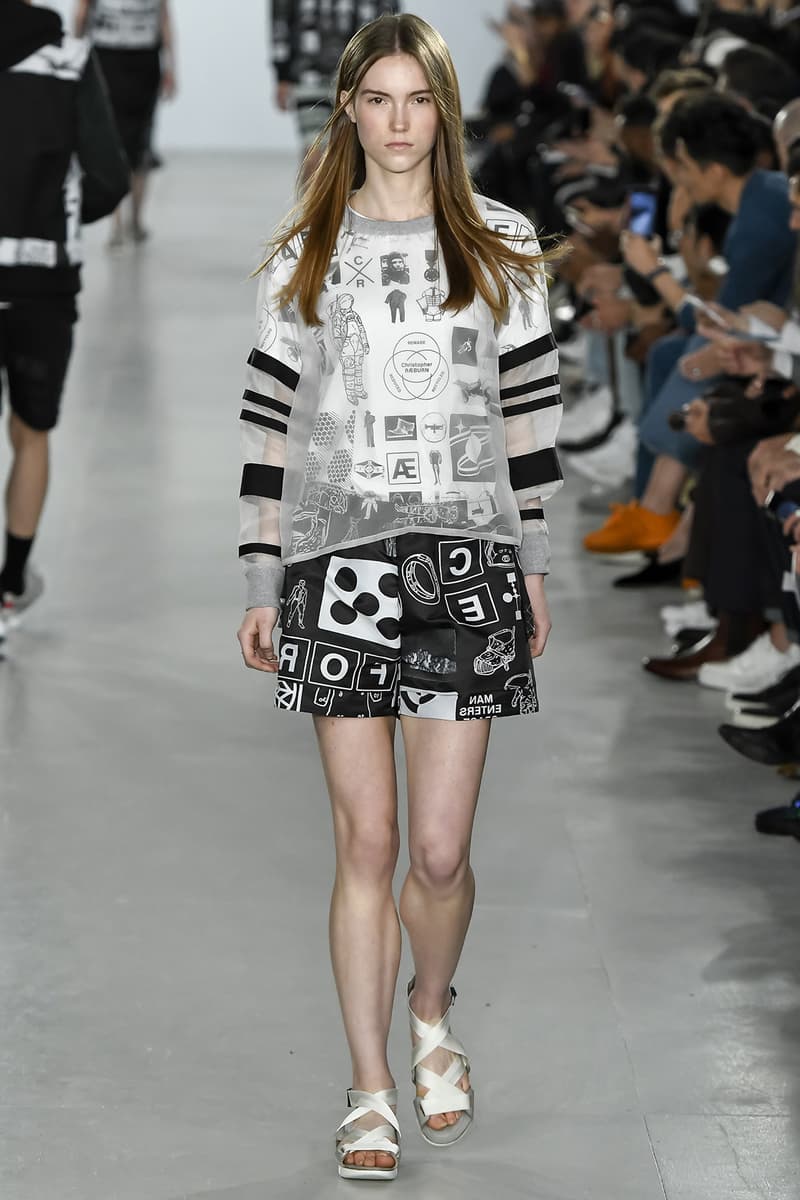 8 of 30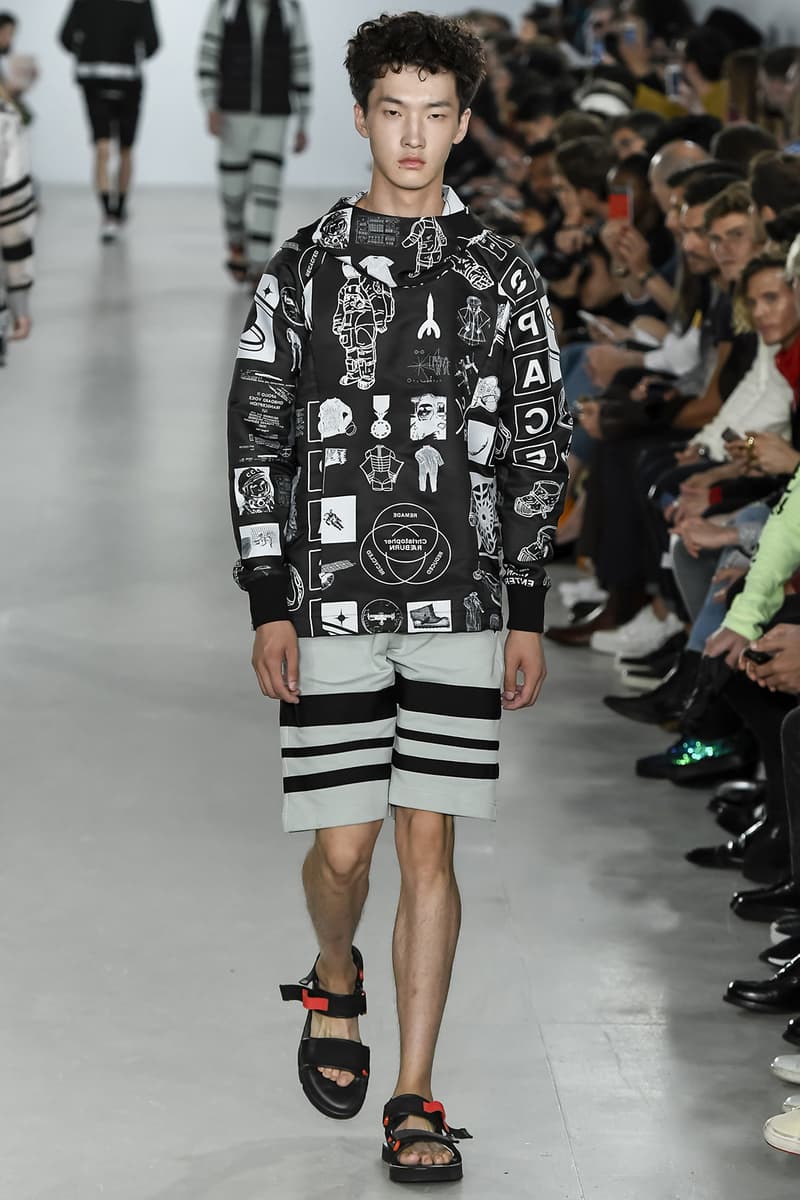 9 of 30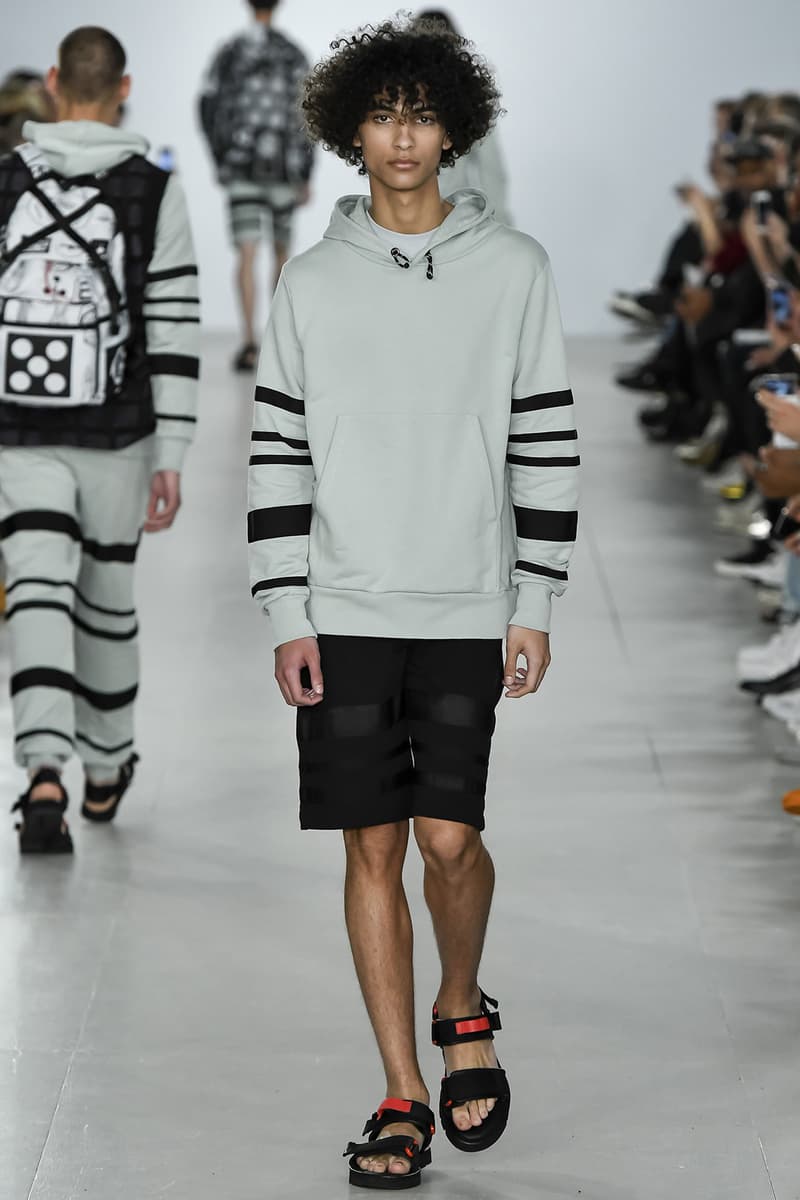 10 of 30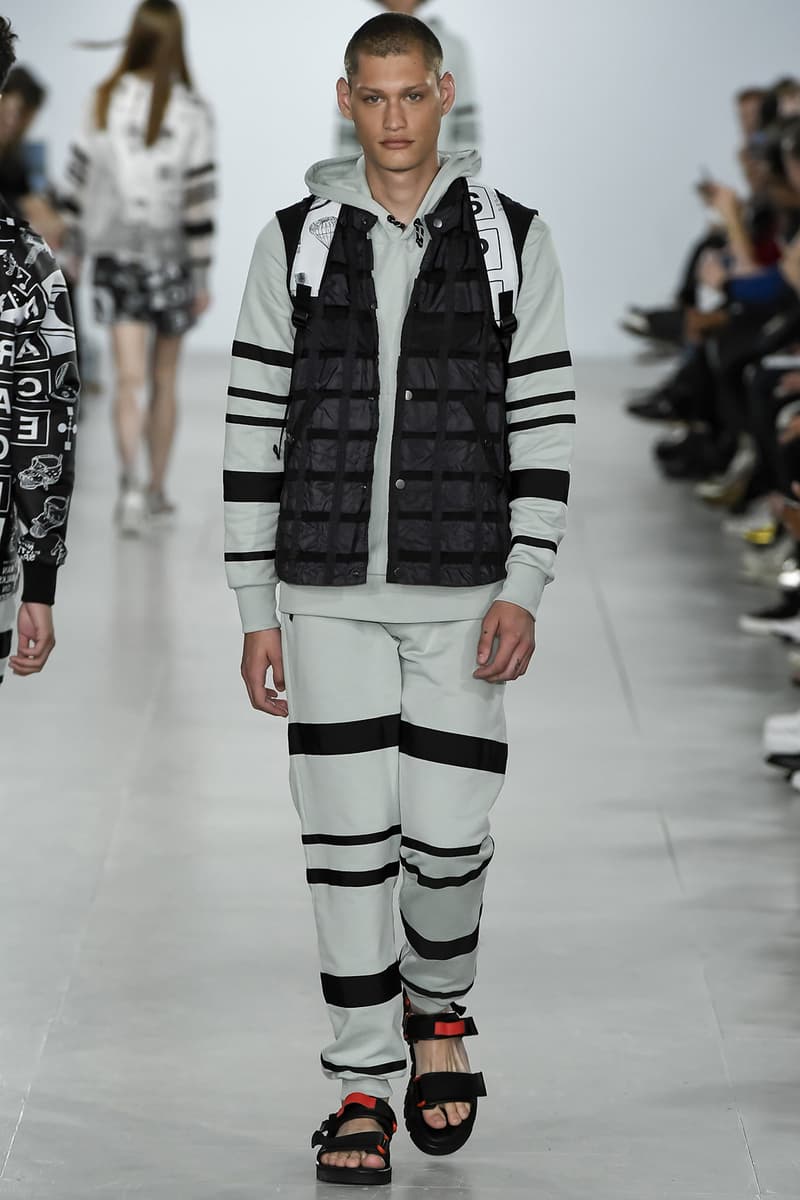 11 of 30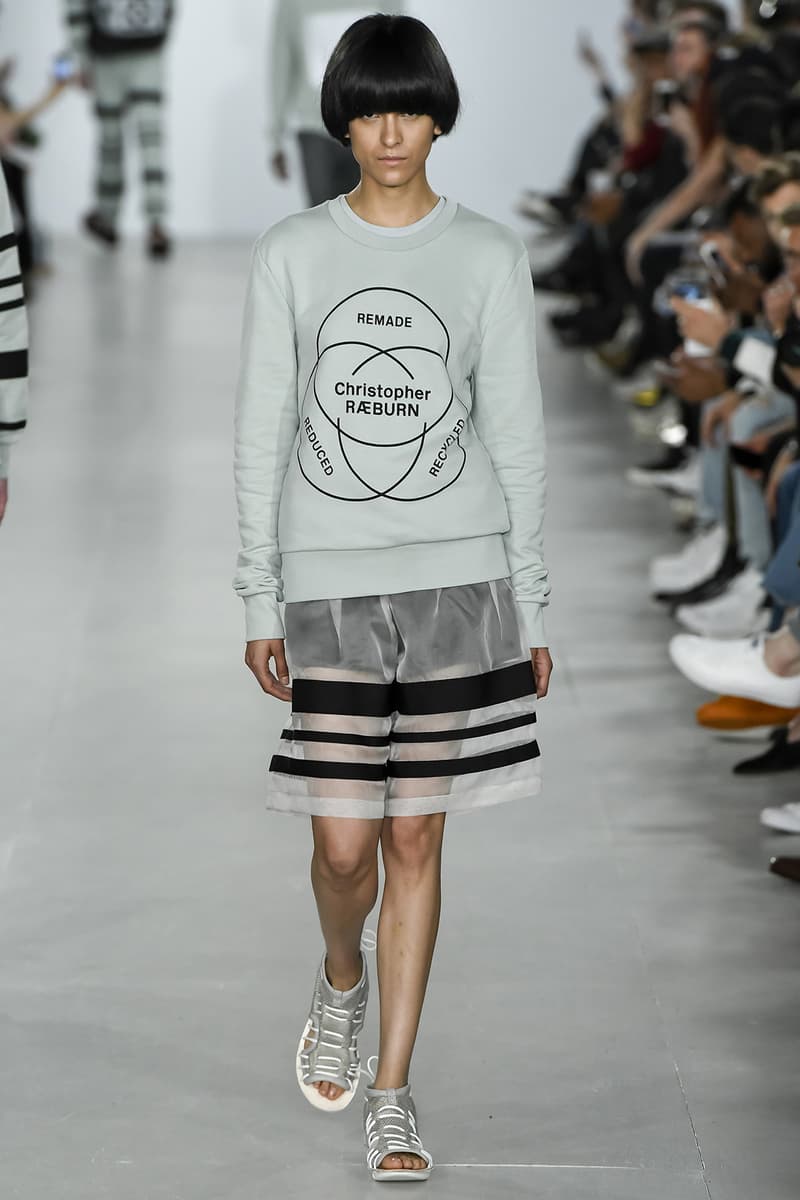 12 of 30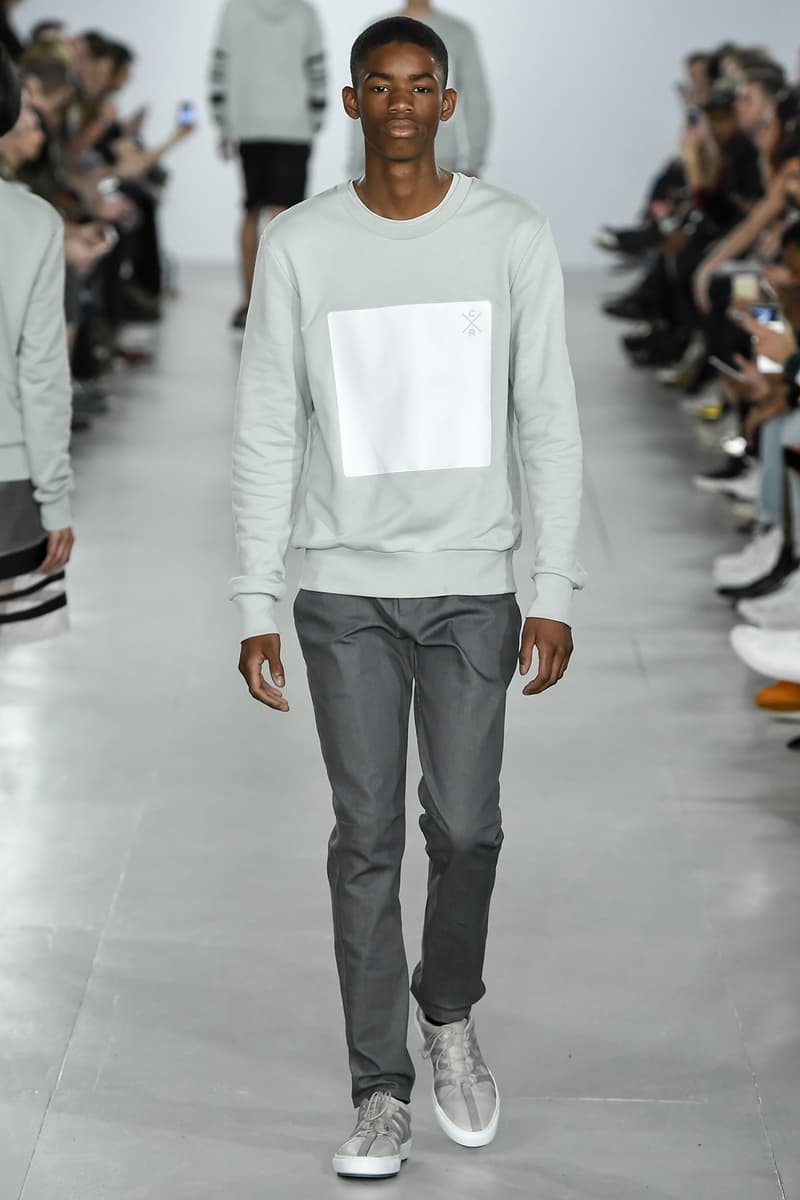 13 of 30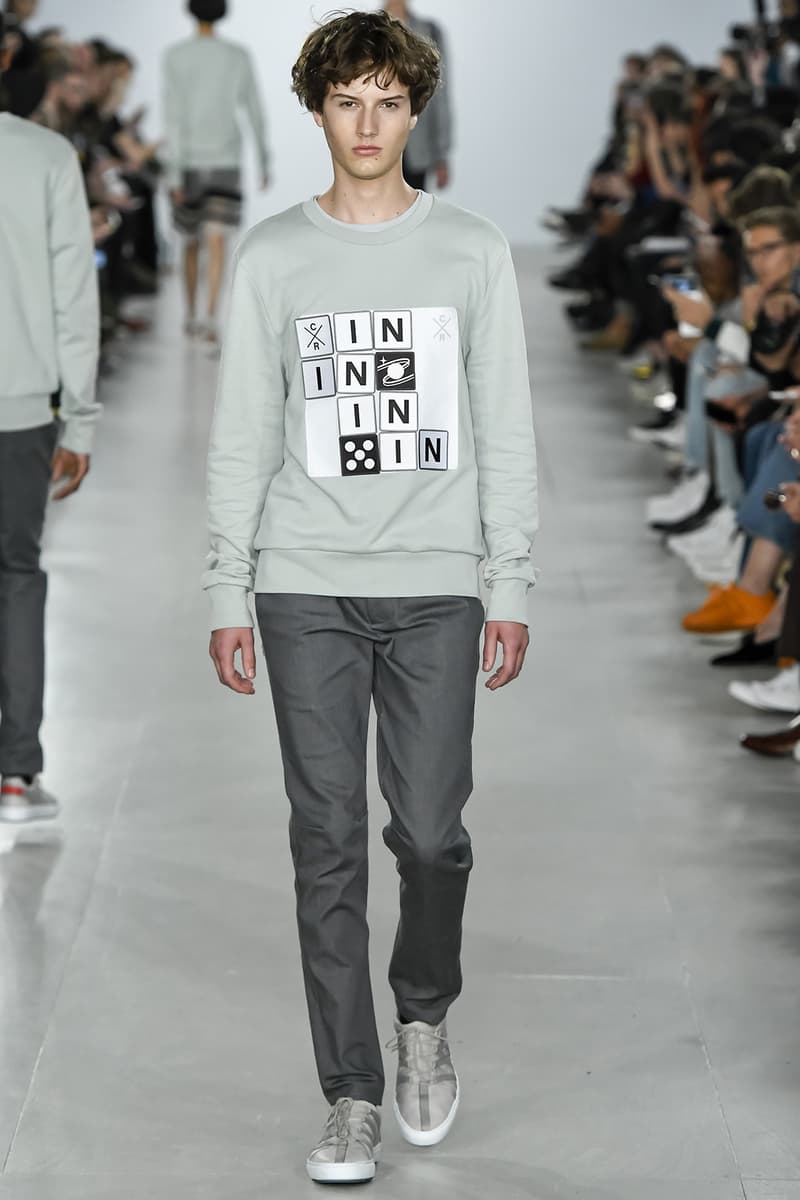 14 of 30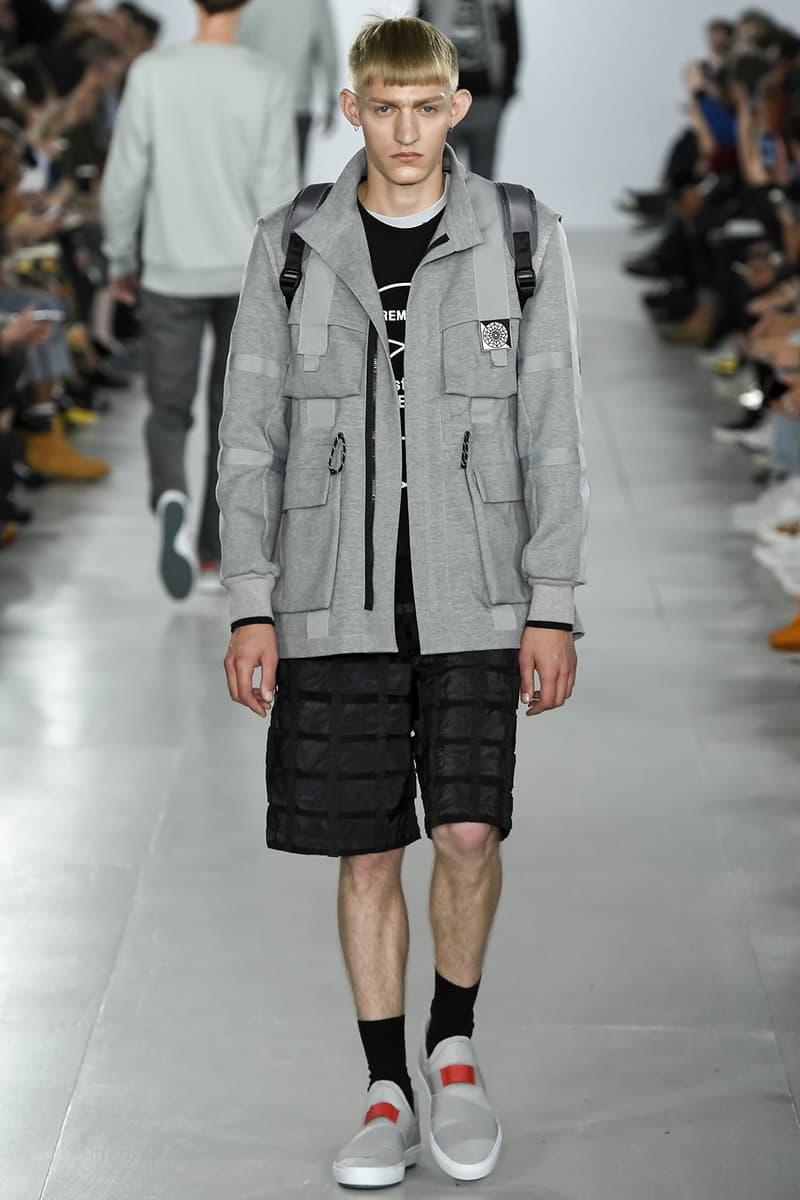 15 of 30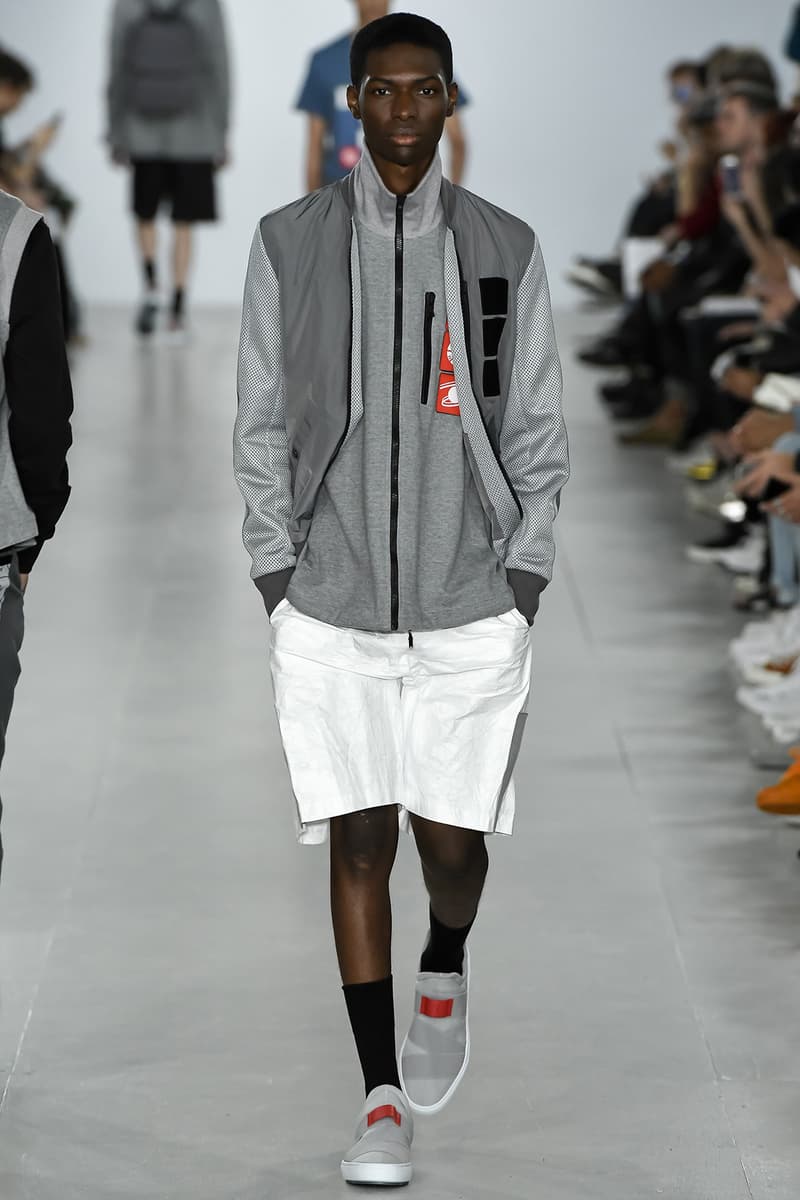 16 of 30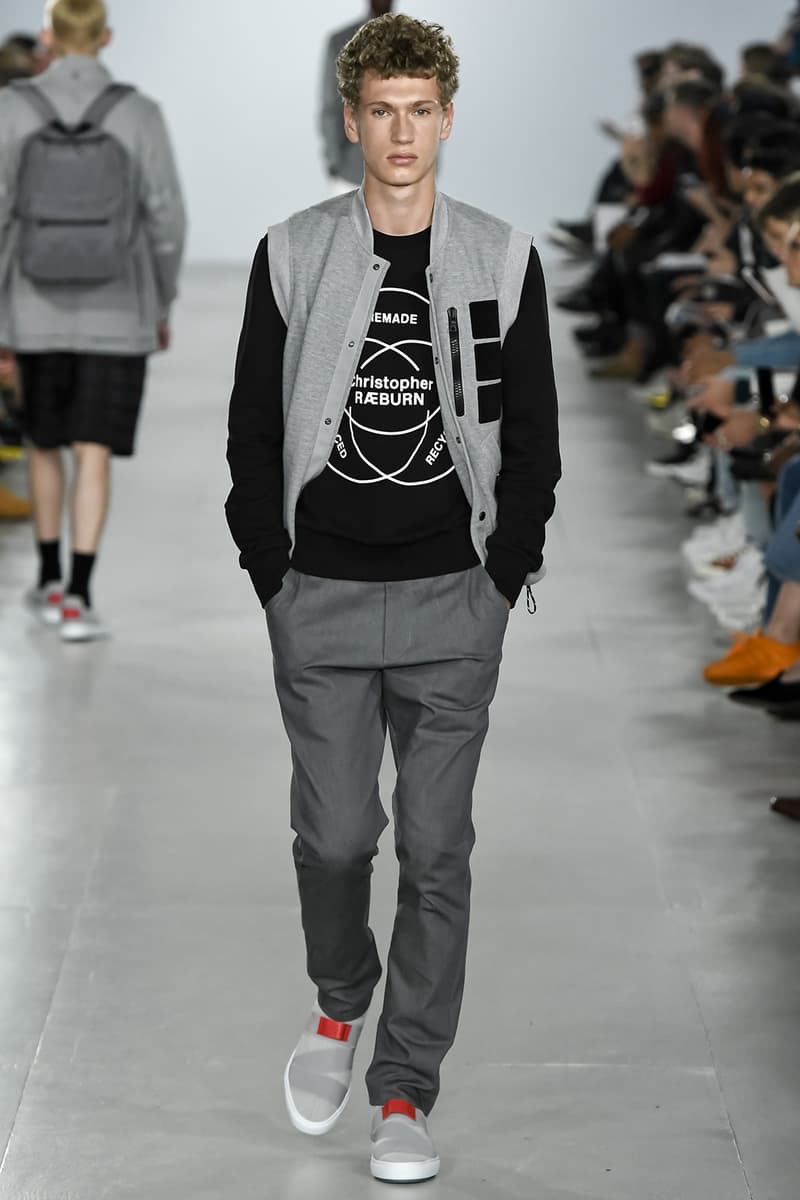 17 of 30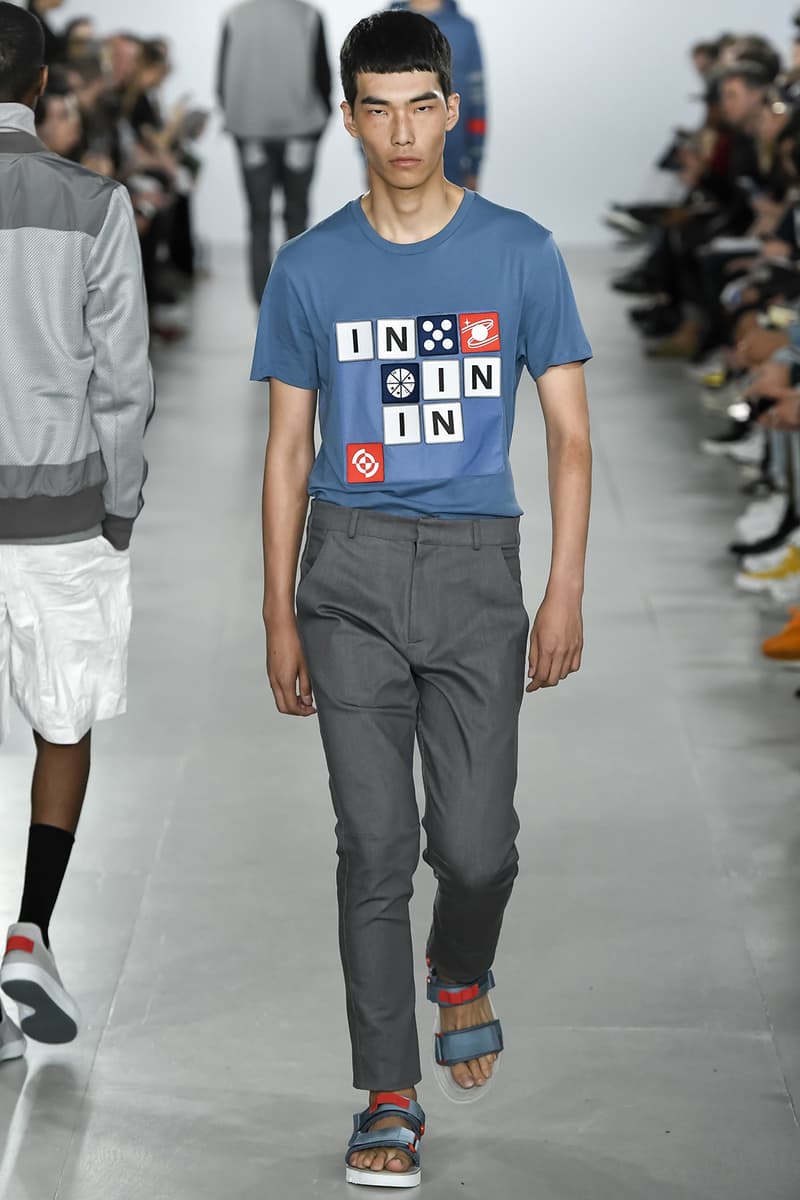 18 of 30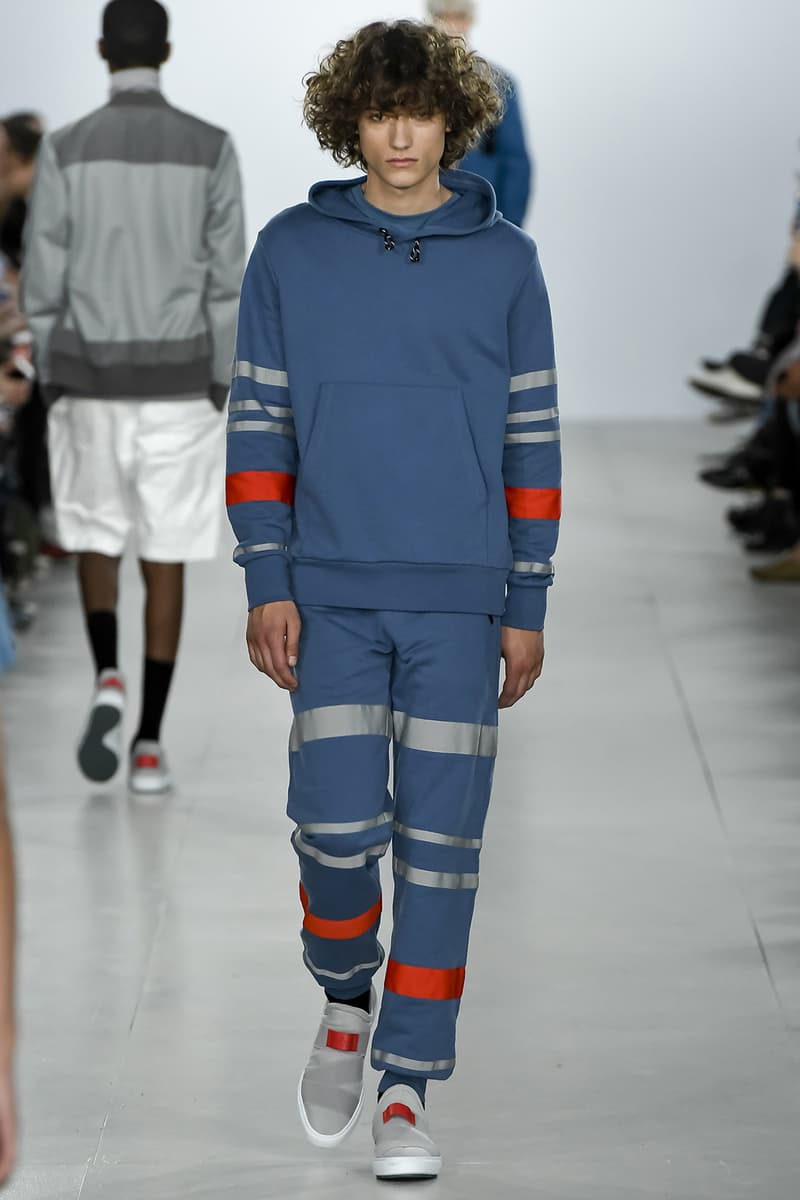 19 of 30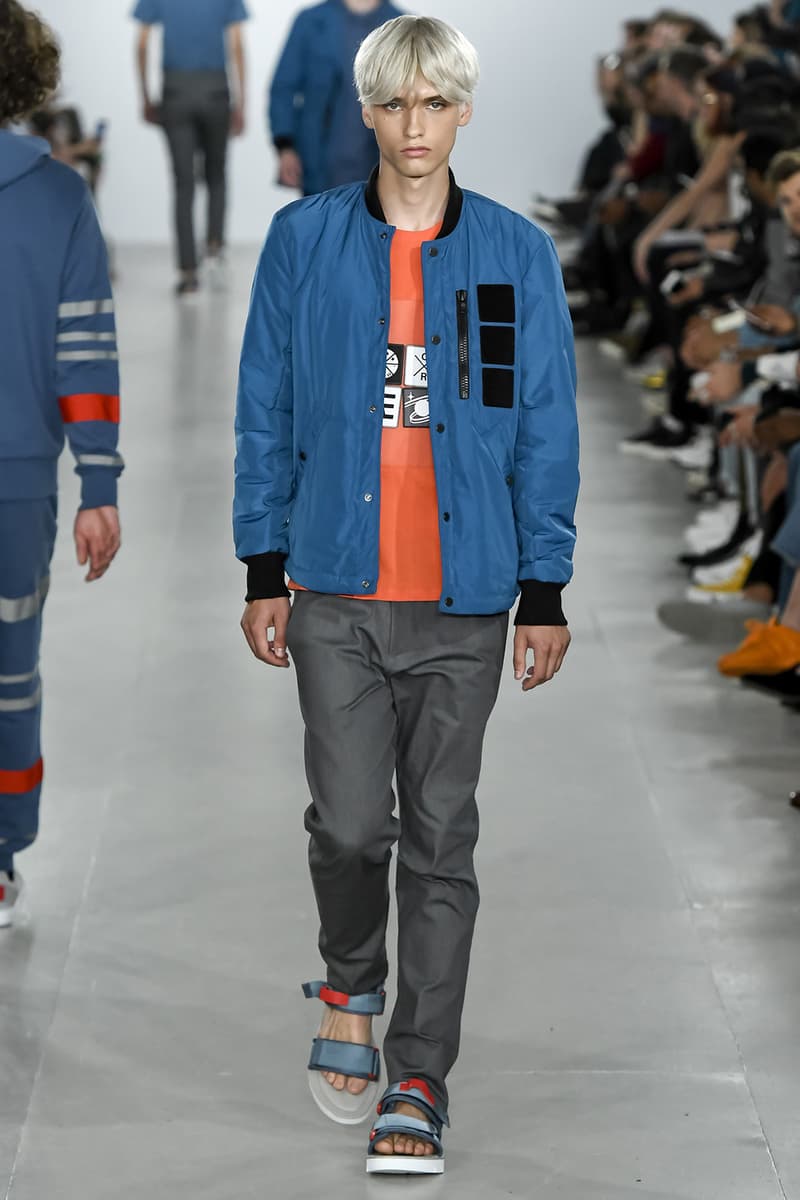 20 of 30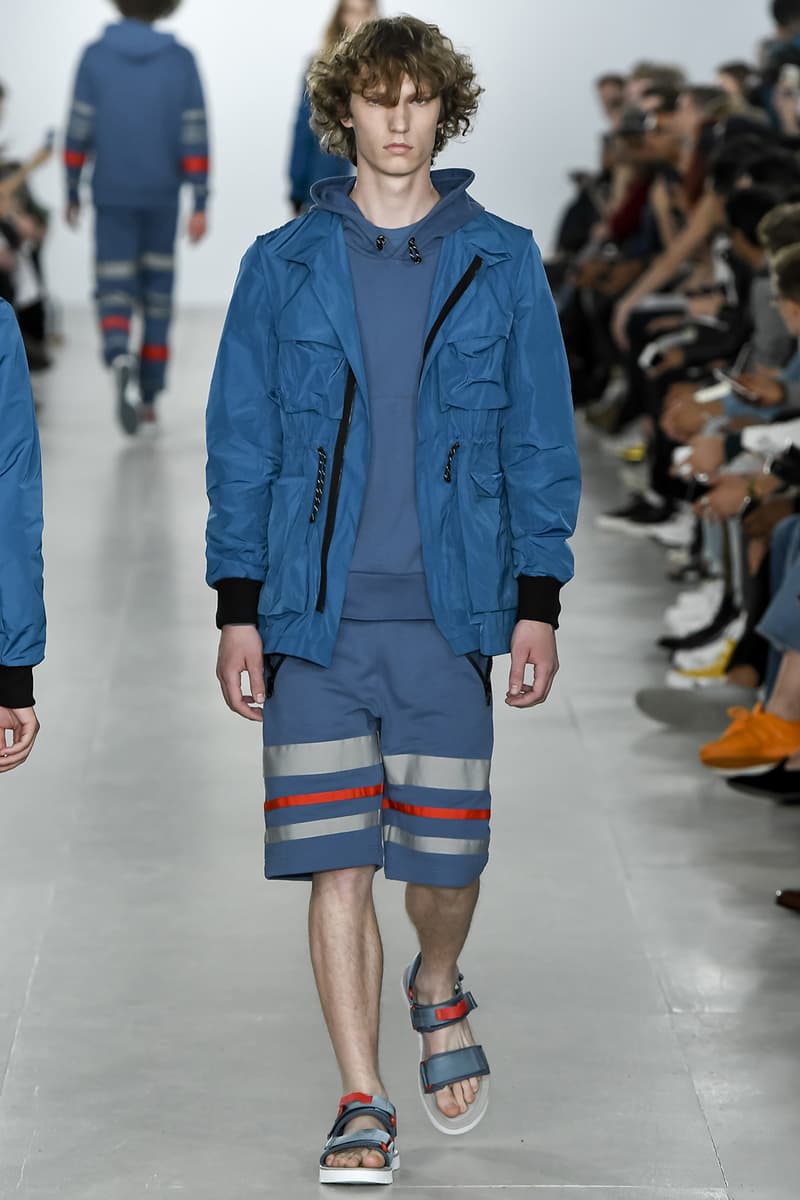 21 of 30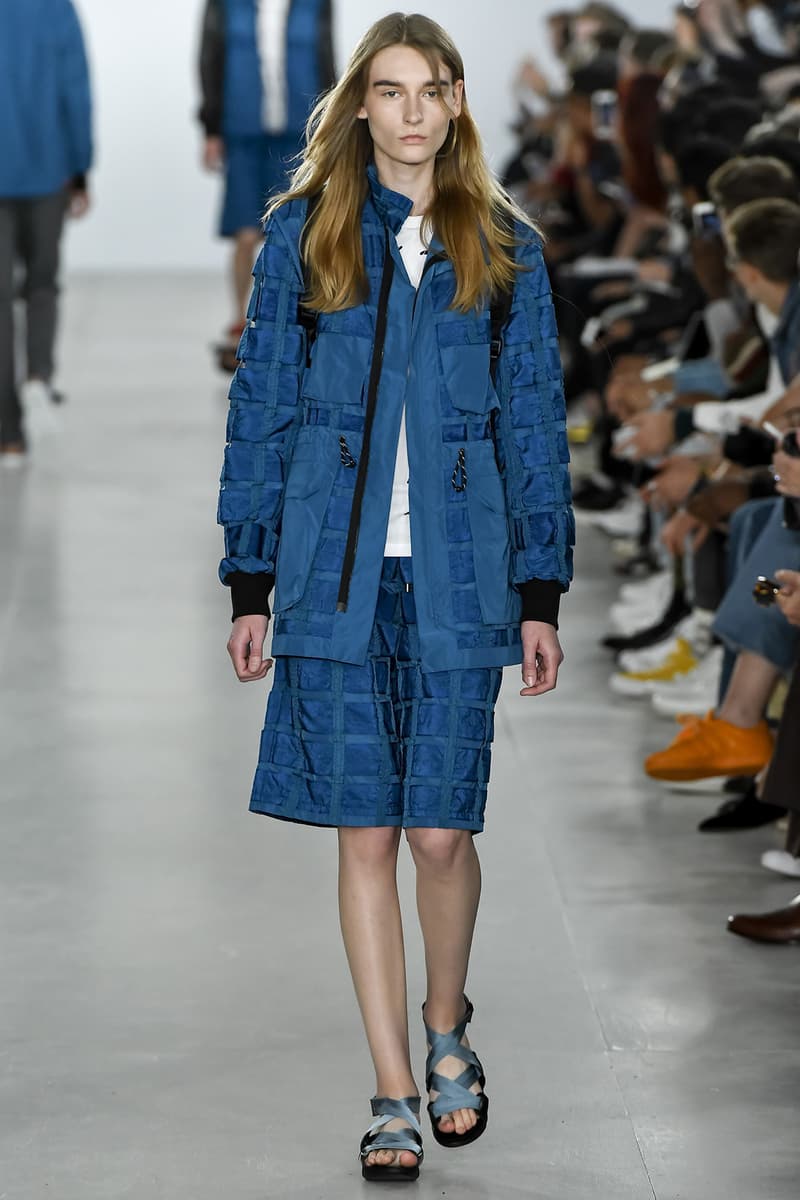 22 of 30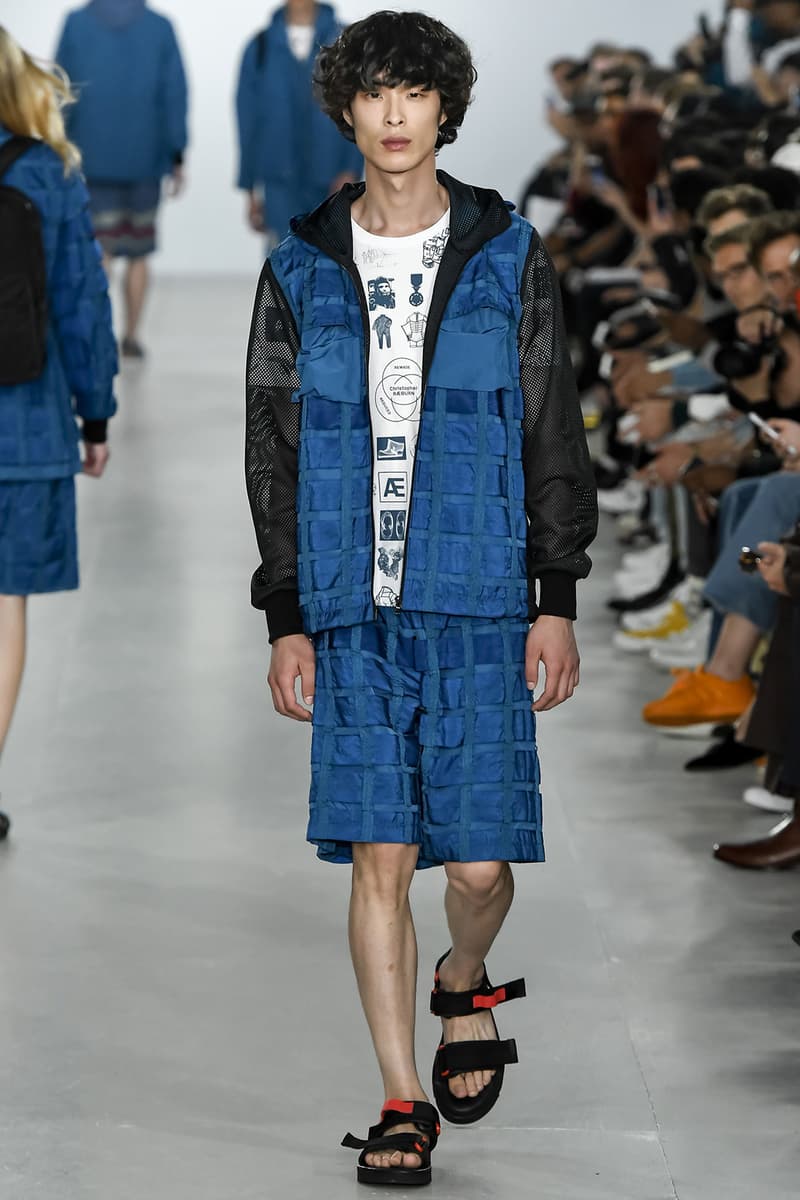 23 of 30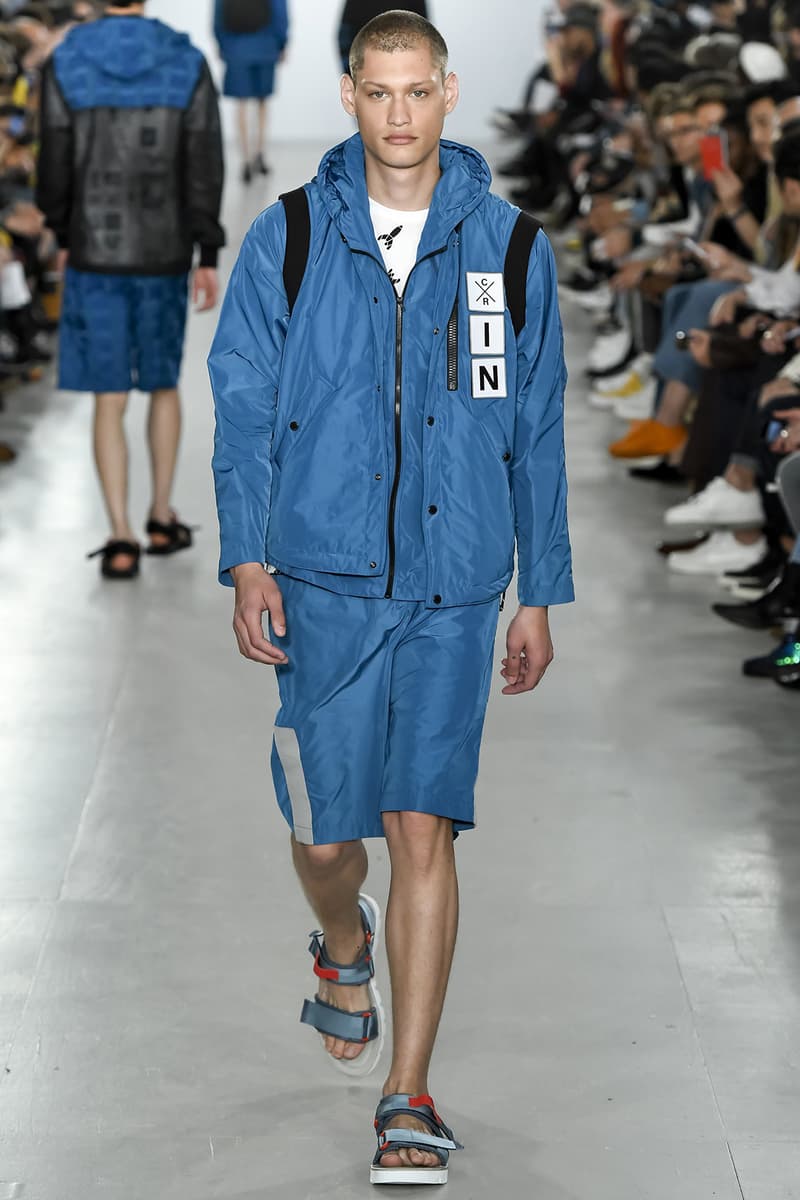 24 of 30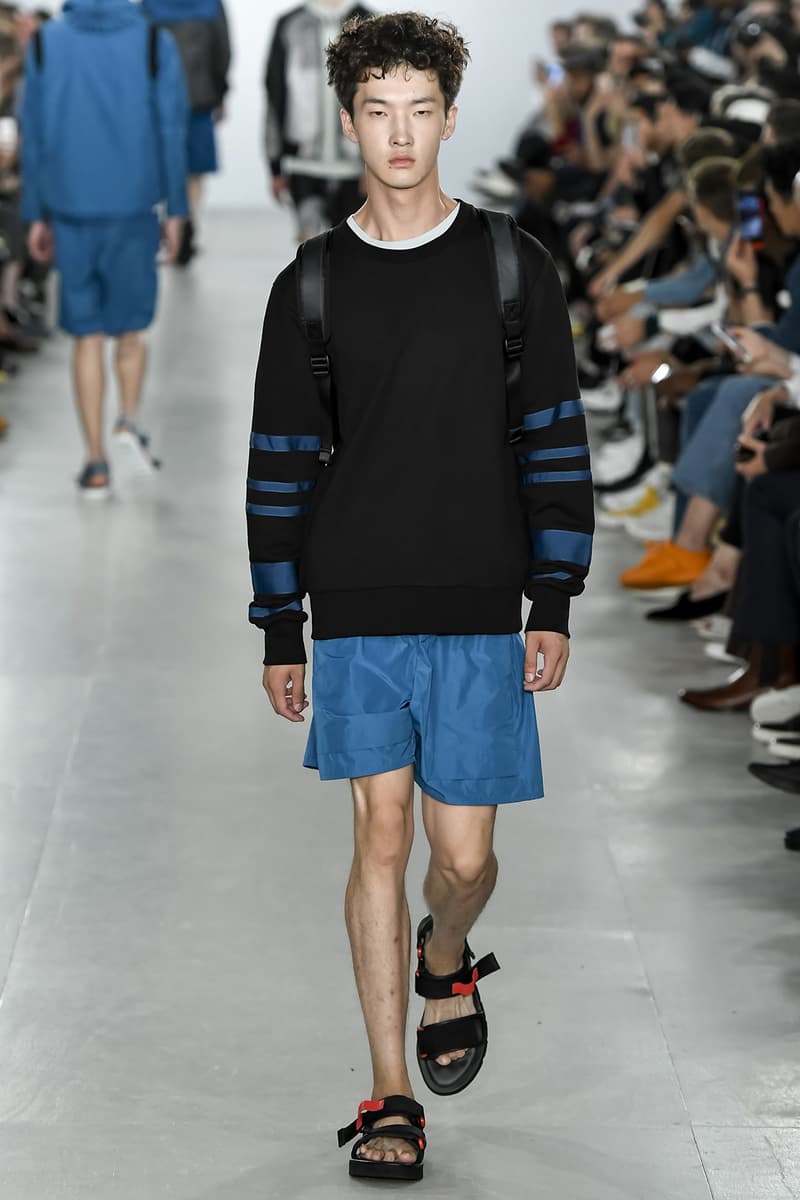 25 of 30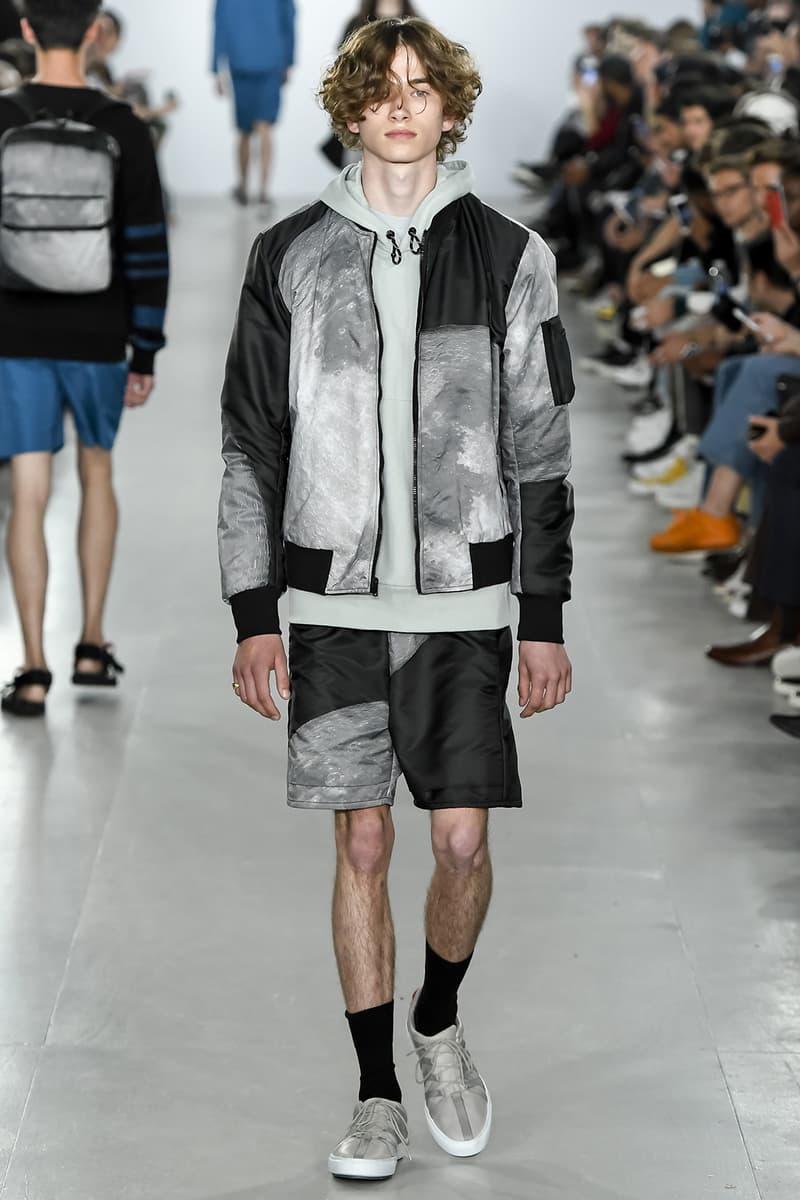 26 of 30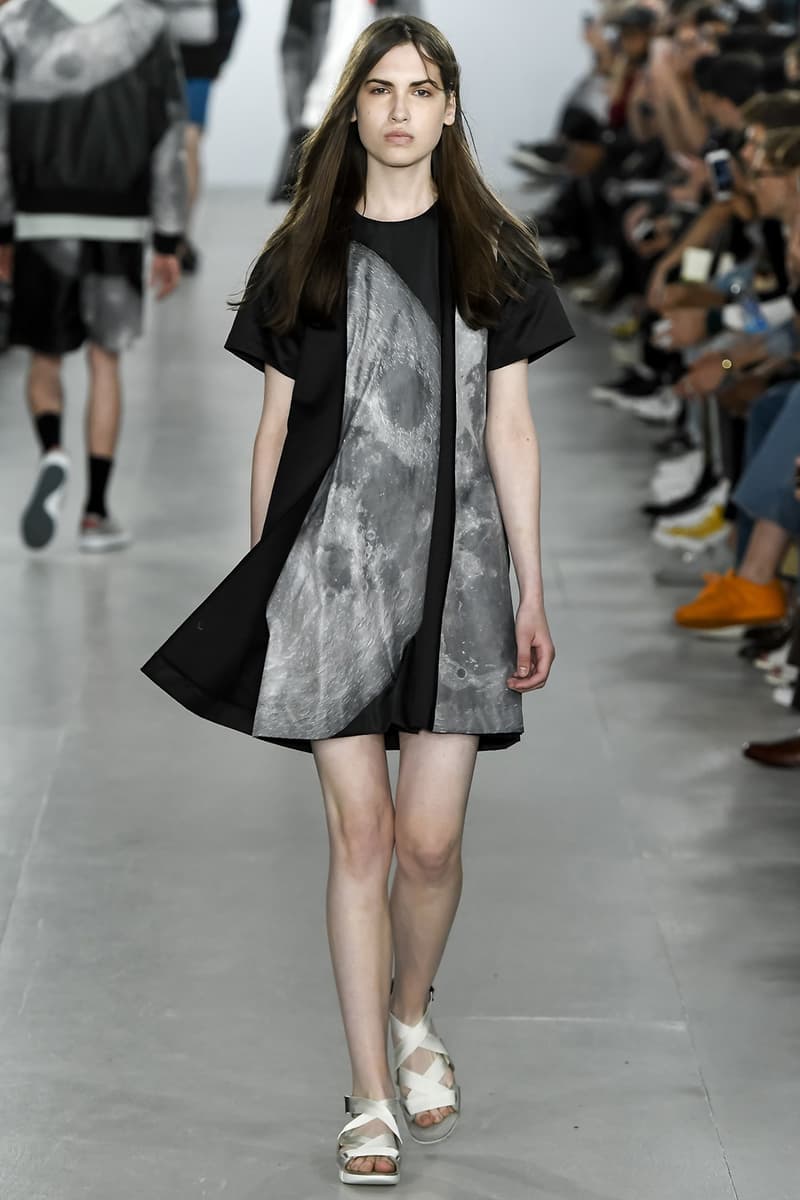 27 of 30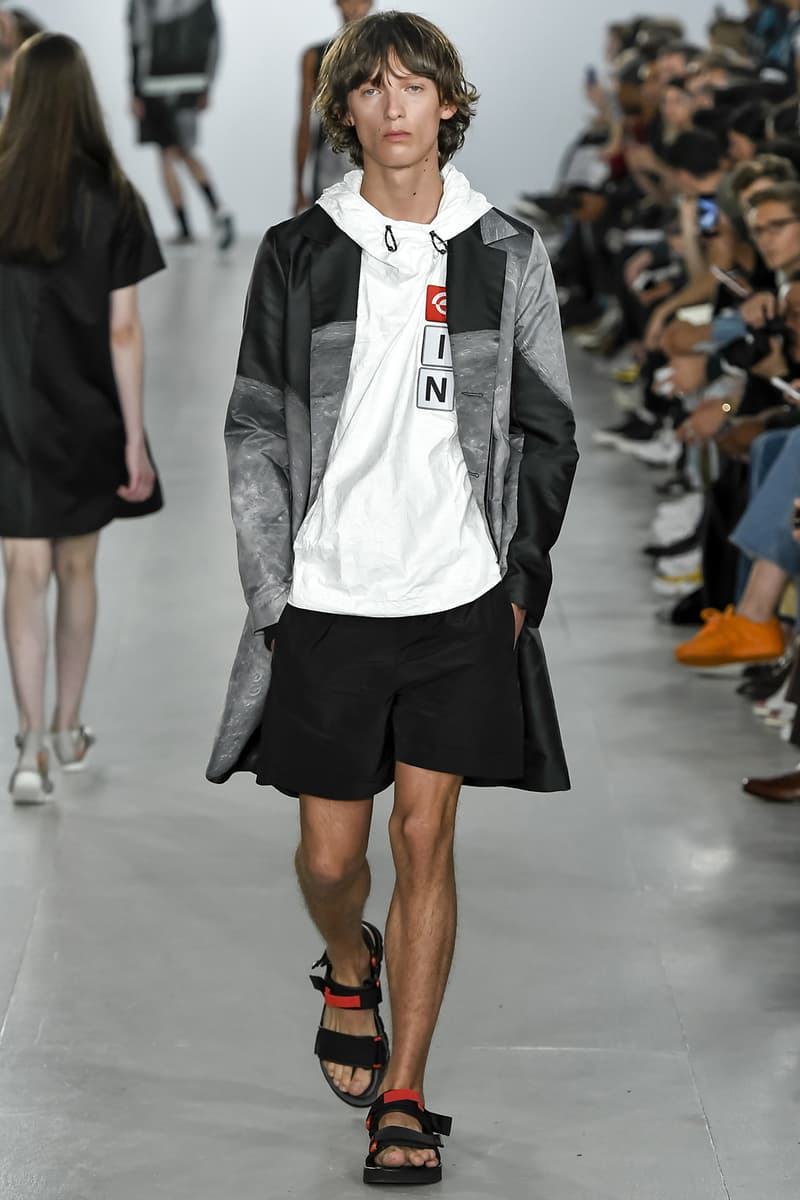 28 of 30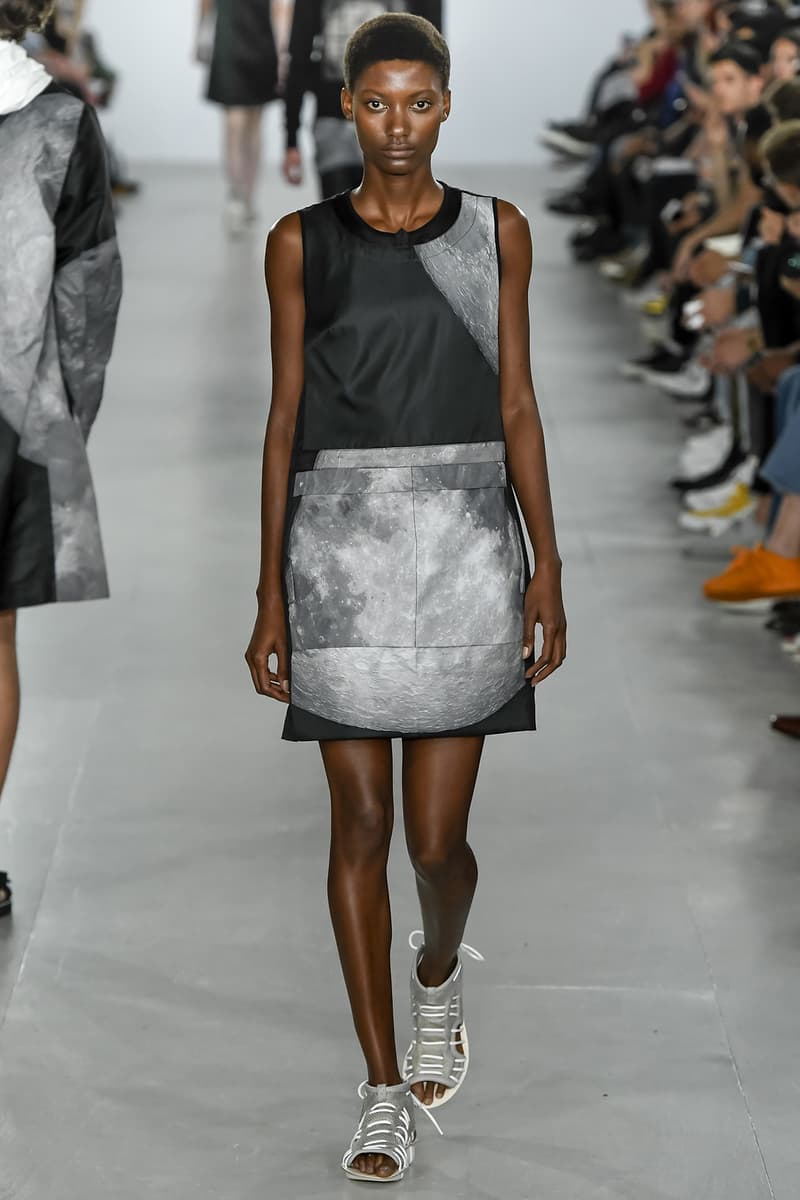 29 of 30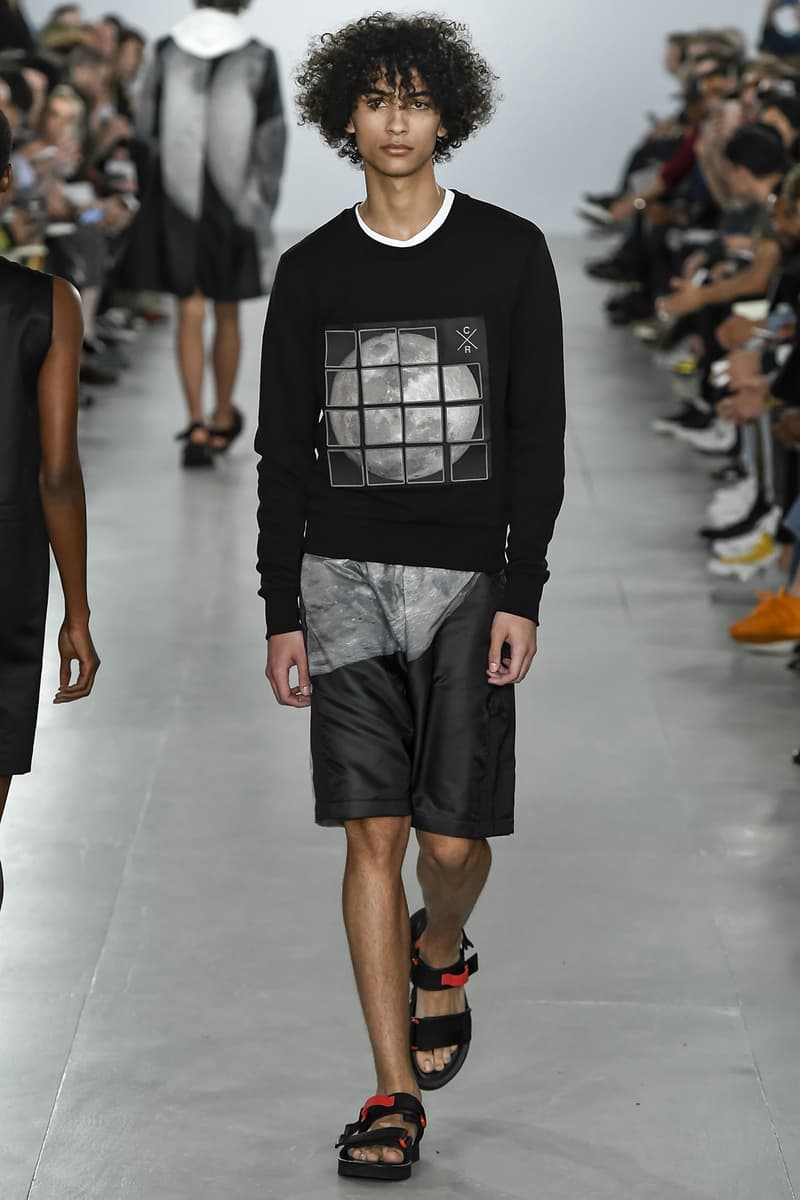 30 of 30
Christopher Raeburn has long made sustainability a focus in his label, but for Spring/Summer 2017, the designer put it up front and center. Raeburn was inspired by the idea of creating clothes that would remain new, regardless of how old they became. With this in mind, he outfitted sweatshirts and parkas with velcro panels, which will be sold alongside a selection of patches. This will allow wearer to customize the piece however they please. He also designed pieces with Venn diagram graphics with the words "REMADE," "REDUCED," and "RECYCLE," which spelled out the name of the show quite literally. Raeburn also subliminally communicated his political opinion on the upcoming Brexit vote — with multiple pieces donning the words "IN," repeated throughout the show.
The rest of the collection saw a use of innovative fabrics, such as Nomex — an industrial/technical fabric that is fireproof and water resistant. Pieces looked durable, with heavy velcro attachments and boxy pockets. Raeburn also exhibited a variety of pieces that offered out-of-this-world prints, created from a "yarn blend comp weave." He also dabbled with Tyvek, another industrial material used to achieve the crunchy textural finish. All in all, this Raeburn collection showcased the designer's penchant for innovative fabrics and functional and technical garments that has very much become his modus operandi.